Editors' Choice
My Shaldan Orange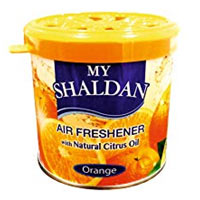 Rs. 1999
Involve Your Senses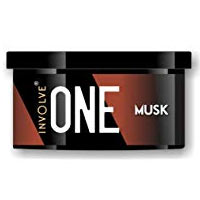 Rs. 1599
Godrej aer twist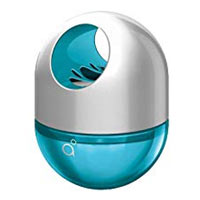 Rs. 1299
Imagine going to take the girl of your dreams on a date. You whip your fancy car, drive it top-speed (without breaking any laws!), and reach her house to pick her up and she says, "No." Perplexed, you check your dress; looks fine. You ask her why is she disagreeing now…and she tells you that she can't date someone who has no sense of hygiene and that your socks stink. Confused, you defend yourself saying that, "I wash my socks every day." She won't have it, turns around and leaves you in a new found state of perplexity.
That's right. Stinky feet are as bad as stinky shoes.
Worry not! Humans have evolved beyond tech and now possess the capability to harness perfume to make any place smell like the Garden of Eden. And cars were not left behind! These days, cars smell better than homes due to fragrance companies coming out with revolutionary mechanisms to ensure your cars smell squeaky clean. With a plethora of options available in the market, we decided to list out the best car fresheners for you!
Here Are The Top 10 Car Perfumes In India for 2021
1. Godrej Aer Twist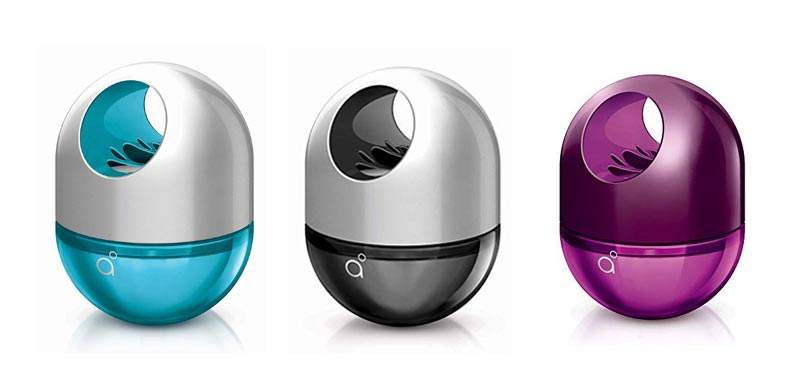 When it comes to car perfumes. Godrej is probably what 90% of them would recommend. They carved a niche in electronics and home essentials (who can forget their wardrobes and locks!). In recent years, Godrej's air fresheners have also been immensely popular as well. This gel-based scent not only makes your car smell fresh without any kind of spillage but is also unnaturally long-lasting!
Weight: 200 g
Variants: 7
Volume: 45 ml
Price: 334
2. Involve Your Senses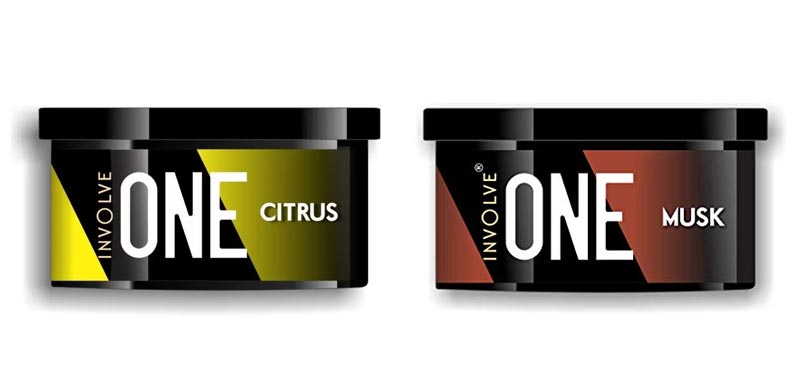 This is not just another car freshener. This is probably the strongest and the most luxurious looking car freshener out there. Its scent can rub on you and make you smell even better! Considering that it is made in India and especially for the Indian weather, this ammonia friendly perfume is perfect for you and your loved ones. Perfect for any type of car and is designed to make your car smell like it deserves to be.
Weight: 40.8 g
Variants: 8
Price: Rs. 350
3. Ambi Pur Car Freshener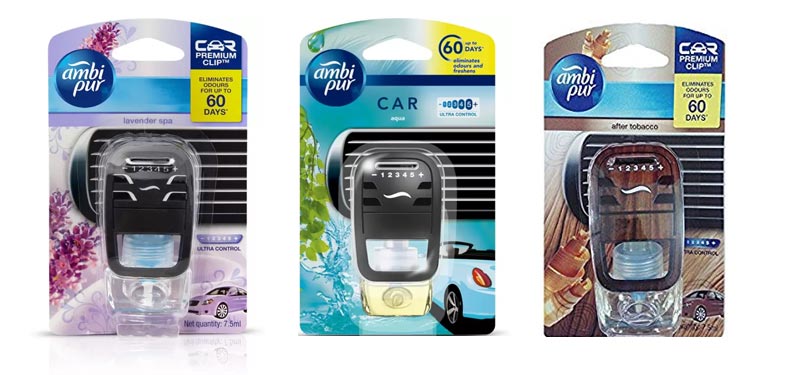 If you have used Ambi Pur for your house, you wouldn't definitely know how good Ambi Pur is. These Da Vincis of air fresheners have products for your car as well. These come in a variety of air-fresheners like most and have an incredibly strong and powerful scent, which is long-lasting. If you want to turn up that charm inside your car, you can thank us later.
Weight: 68 g
Variants: 7
Volume: 7 ml
Price: Rs. 299
4. Feelgood Car Perfume Air Freshener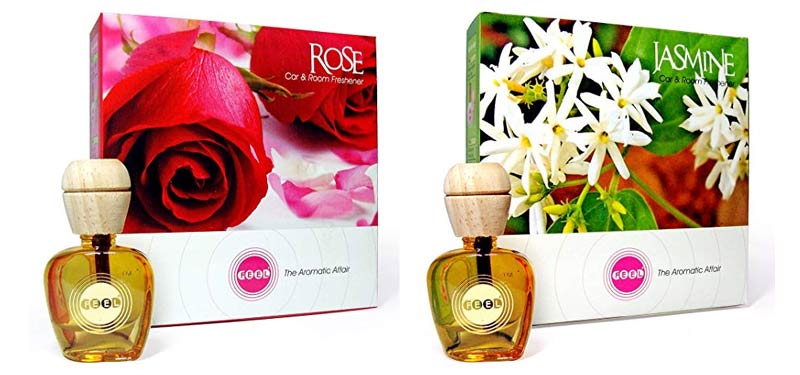 Infused with lemongrass and jasmine, this air freshener has a sublime scent and can make your car feel fresh for every ride you take. Trust us when we say this
the aroma is absolutely refreshing and will make you not leave your car at all. As the name suggests, you will feel good for sure! It comes in two varieties and is a liquid-based perfume.
Weight: 86.2 g
Variants: 5
Volume: 10 ml
Price: Rs. 425
5. Areon Car Freshener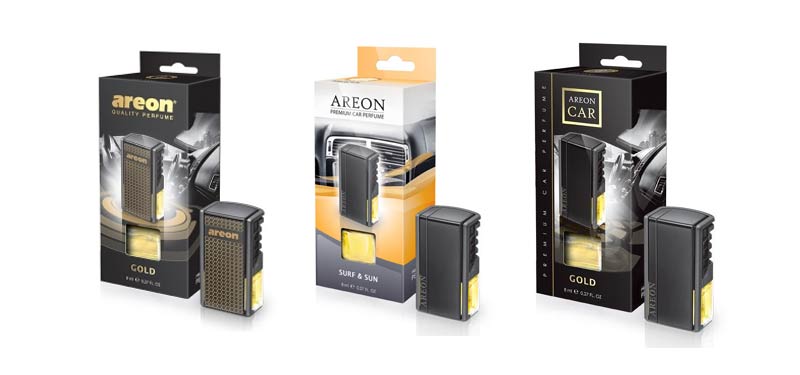 Found across multiple countries throughout the world, this one is perfect if you are looking for a uniformly spread smell. It can be used easily in your house and car. However, what sets it apart from most is its nearly 80 days of lasting durability. Now THAT is unheard of for a car freshener! Areon comes in over 6 varieties.
Weight: 18.1 g
Variants: 6
Price: Rs. 338
You might also like: Best Car Vacuum Cleaners
6. Carall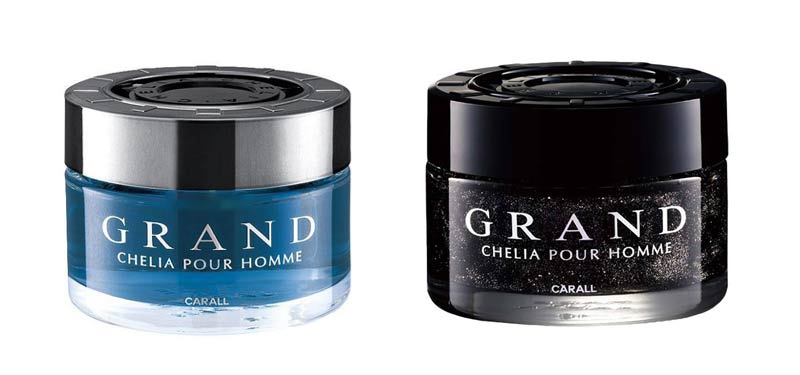 One of the best air fresheners across the world, their Master Aroma and ramage are very popular. Master Aroma, especially, is known for its premium aroma, which lingers long after the product is over. Looks good, feels good and smells good. What more do you want? The Ramage variety has a very sweet smelling composition and can be quite pleasant.
Price: Rs. 1299
7. My Shaldan Car Freshener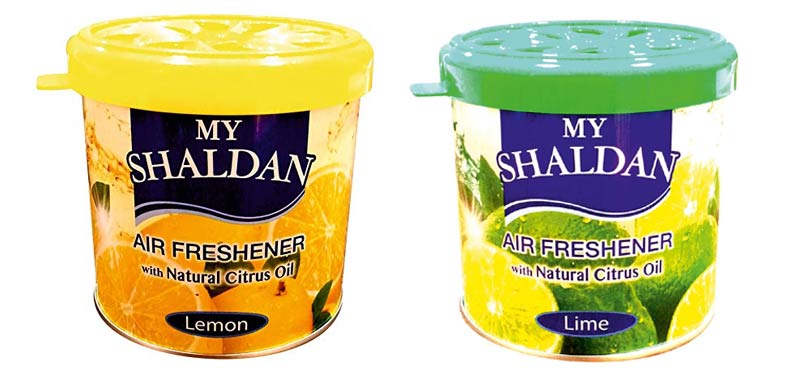 Each can of My Shaldon has over 5000 citrus peel extracts compressed into one single thick layer. It has a real strong and pleasant smell. One of the most popular brands, My Shaldan has been around since 1948. They offer a large number of varieties and you can either try all of them or stick to a fragrance that you like.
Weight: 81.6 g
Variants: 4
Volume: 16 Fluid Ounces
Price: Rs. 325
8. Glade Car Freshener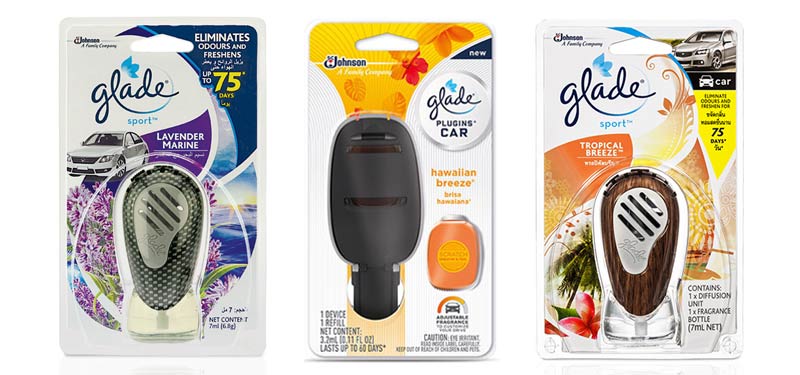 Glade is undoubtedly one of the most popular brands for air fresheners. They have a wide variety of scents and aromas available. Being in the game for decades, they have perfected the art of making any kind of perfumes. They have some really good scents, so pick your choice!
Weight: 8 g
Variants: 3
Price: Rs. 200
9. Molecule Aroma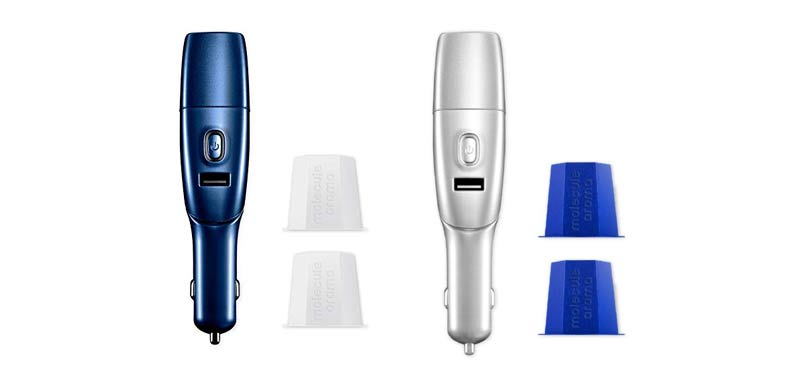 If you are looking for something really fancy and long-lasting, this is it. With a powerful fragrance and yet very pleasing in nature, this one is almost sedative and will make every trip a peaceful drive! So go ahead and kill that stress! Automatically turns on with the car, Molecule Aroma comes with airborne technology. A very safe bet for every car!
Weight: 90.7 g
Variants: 2
Price: Rs. 1699
10. Little Joe Car Freshener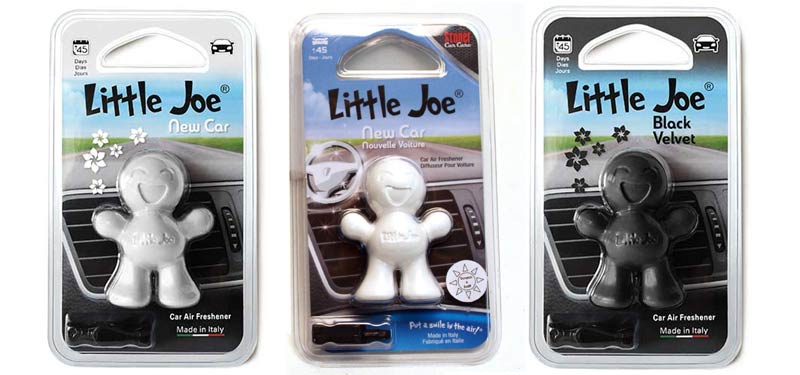 This cute little air freshener is our personal favorite. It comes in a smiley-faced non-toxic polymer, without any alcohol and even if the fragrance is gone, which lasts about 45 days, the cute smile stays forever! Free of hazardous chemicals, this car scent is produced in Italy and is now available in India.
Weight: 18.1 g
Variants: 4
Price: Rs. 320
More about Car Air Freshener
Car Air Freshener Market Segment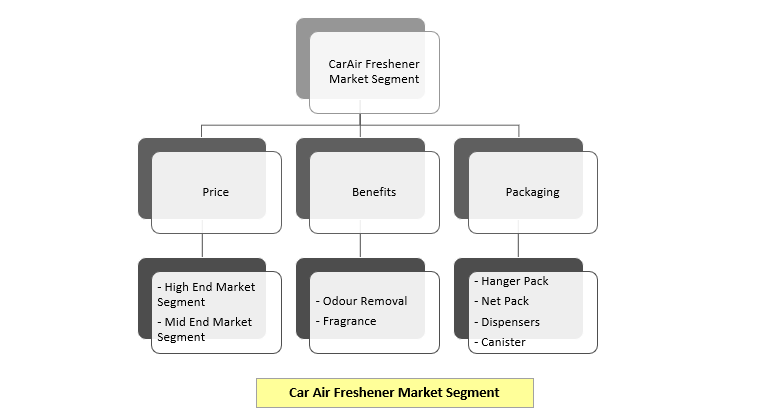 So, there it is! The top 10 best car air fresheners in India as of 2019. Most of them are available across various eCommerce websites. So, now you have no excuses for not getting a great perfume for your car. Also, if you have better suggestions in place, don't forget to let us know in the comments below!