In an era where technology is an integral part of our lives, choosing the right desktop computer is a decision that merits careful consideration. Whether you're a professional seeking a powerful workhorse or a family in need of a versatile home computer, the market offers a plethora of options.
Our goal is to simplify your decision-making process by shedding light on the top all-in-one desktop computer brands available in India. With a focus on quality, performance, design, and value for money, we'll help you navigate through the choices and make an informed investment in a device that suits your needs.
Here, we highlight the brands that excel in providing reliable and feature-rich solutions for both work and play. Whether you're upgrading your current setup or venturing into the world of desktop computing for the first time, this guide will be your trusted companion. Let's explore the best all-in-one desktop computer brands in India and empower you to make the right choice for your computing needs.
Our Top Picks:
Selecting the optimal all-in-one desktop involved a meticulous process that balanced performance, design, and value.
We scrutinized processing power, considering the latest CPUs to ensure seamless multitasking and content creation.
Display quality played a pivotal role; we favored vibrant 4K screens for immersive visuals. Ergonomic design, incorporating space-saving and adjustable features, was also prioritized.
Thorough market research and expert reviews guided us, ensuring reliability and customer satisfaction.
Lastly, the intersection of features and affordability determined our top choices, resulting in a collection that represents the pinnacle of functionality and aesthetics in the all-in-one desktop realm.
| | |
| --- | --- |
| Best Overall | Apple |
| Best Features | Microsoft |
| Most Adaptable | Lenovo |
| Most Affordable | Intel |
Top 10 All-In-One Desktop Computer Brands in India
In the realm of computing, India showcases a plethora of top-tier all-in-one desktop computer brands renowned for their innovation and performance. Let's explore the leading names that have seamlessly blended cutting-edge technology and elegant design, catering to the diverse needs of Indian consumers.
1. Apple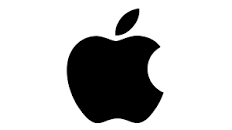 Apple Inc., headquartered in Cupertino, California, reigns as the world's largest tech company with a staggering 2022 revenue of $394.3 billion. Its iconic products include the iPhone, MacBooks, iPads, and more. It leads in market capitalization and stands among the Big Five American tech giants. Apple's innovation, design prowess, and ecosystem integration set it apart, fostering a devoted customer base.
What do we love about their desktop computers?
Suitable for a variety of purposes
Excellent performance and speed
8K-resolution
240 Hz refresh rate options for display
2. Dell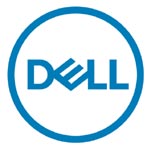 Dell, a major player in tech, crafts, sells, and supports computers and related services. Known for its efficient supply chain and direct-to-consumer approach, it expanded from PCs to IT services, servers, storage, and networking solutions. Dell's strategic shift from hardware to enterprise tech showcases its adaptability and broad impact.
What do we love about their desktop computers?
Can be used for both gaming and professional purposes
Has a decent potential for upgrading
Variable port selections
Can be adapted to support Wi-Fi 6E
3. Lenovo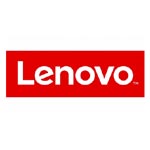 Chinese multinational Lenovo excels in consumer electronics and PCs. It dominates PC sales globally and is renowned for the ThinkPad line. Lenovo's innovation extends to laptops, tablets, smartphones, and more, bolstering its position as a top-tier tech brand. The brand holds the position of being the world's largest vendor of personal computers by sales.
What do we love about their desktop computers?
Extremely user friendly
Elegant, modern and minimalistic appearance
Can be readily upgraded
Has vibrant RGB lighting
4. Asus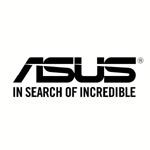 Taiwan's Asus is synonymous with diverse tech offerings – laptops, desktops, mobile phones, motherboards, and more. It's an original equipment manufacturer that's consistently innovative and recognized for quality components. Asus offers a comprehensive range of products, encompassing 2-in-1s, laptops, tablets, desktop computers, servers and monitors.
What do we love about their desktop computers?
Has an average of 87% screen-to-body ration
As many as 2 x 3 stereo speakers
RAM starting from 4 GB
Easy to upgrade and uses Windows 11 as the operating system
5. HP

HP Inc., a major IT firm in Palo Alto, specializes in PCs, printers, and 3D printing solutions. Its history, stemming from Hewlett-Packard, reflects its legacy in computing. Ranked as a top personal computer vendor, HP's influence spans hardware and printing technology. HP is believed to be the second largest vendor of personal computers after Lenovo and ranks 58th in terms of revenue generated through sales.
What do we love about their desktop computers?
An average of 34-inch, 5K display
Up to 16-megapixel high-quality magnetic camera
Adaptable to the Thunderbolt 4 interface
Built-in SD card reader
6. Acer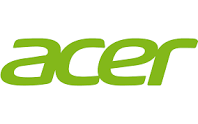 Acer, a Taiwanese multinational corporation, pioneers advanced electronics technology. From desktops to laptops, tablets to VR devices, they offer diverse products. Their Predator line excels in gaming, showcasing innovation. Acer shifted from manufacturing to design, becoming a leading hardware brand. They integrate cloud services and IoT, showing their adaptability.
What do we love about their desktop computers?
ROM size up to 512 GB
RAM size also goes up to an impressive 8 GB
Built-in Windows 10 software that is adaptable to further upgrades
High resolution and quick performance make them versatile
7. MSI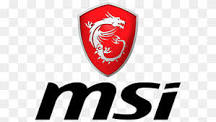 MSI leads in gaming, AIoT, and content creation solutions. Their global presence spans 120+ countries, offering laptops, GPUs, monitors, and more. They champion eSports with user-focused design, setting industry standards. In content creation, MSI's tech prowess meets color accuracy and performance for professionals worldwide.
What do we love about their desktop computers?
Compact, minimalist design
Cost-efficient
Wi-Fi 6 and Bluetooth connectivity
Can be upgraded easily
8. Microsoft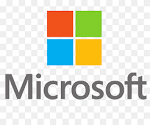 Microsoft, headquartered in Redmond, Washington, is a global technology giant known for its Windows operating systems, Microsoft 365 suite, and Edge browser. Renowned for Xbox gaming consoles and Surface PCs, it's a top software maker by revenue and a Fortune 500 leader. As one of the Big Five tech companies, along with Alphabet, Amazon, Apple, and Meta Platforms, Microsoft shapes the digital landscape.
What do we love about their desktop computers?
Includes Surface Pen, Keyboard, Mouse, and a Zero Gravity Hinge for easy display adjustment
28-inch touchscreen PixelSense Display
Intel Core processors and NVIDIA GeForce dGPU
Creative tools like Surface Pen, Dial*, and Windows Ink for unique ideation and design
9. Google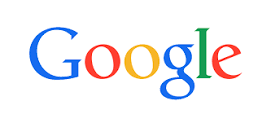 Google LLC, an American tech giant, is a leader in artificial intelligence, online advertising, search engines, cloud computing, software, quantum computing, e-commerce, and consumer electronics. They are renowned as "the most powerful company globally". Google, under Alphabet's umbrella, remains a tech behemoth alongside Amazon, Apple, Meta Platforms, and Microsoft, collectively known as the Big Tech giants.
What do we love about their desktop computers?
Adaptable to Wi-Fi 6
Wireless file handoff feature
Comes with a built-in Phone Hub feature to control your device from your phone
Slim, lightweight and compact design
10. Intel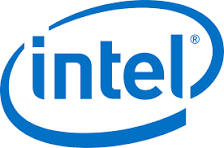 Intel Corporation, headquartered in Santa Clara, California, stands as a leading American multinational technology company. Renowned globally, it holds a top spot among semiconductor chip manufacturers. The company's prowess lies in microprocessor provision to computer giants like Acer, Lenovo, HP, and Dell.
What do we love about their desktop computers?
Perfect for media streaming and professional work
Can be brought as both a preconfigured system and bare-bones kit
Compact design that is easy to transport
Supports dual display
Things to Consider Before Buying an All-In-One Desktop
Before investing in an all-in-one desktop computer, several crucial factors warrant thoughtful consideration to ensure the right fit for your needs.
Performance and Specifications: Assess the processor, RAM, and storage options. High-performance CPUs and ample RAM enhance multitasking and speed, while storage capacity should align with your data needs.
Display: The display size, resolution, and color accuracy impact your computing experience. Choose a size that suits your workspace and a resolution that offers crisp visuals, essential for design and media-related tasks.
Design and Ergonomics: Aesthetics and ergonomic design play a role in your workspace aesthetics and comfort. Adjustable stands, slim profiles, and cable management contribute to a clutter-free setup.
Connectivity: Check the availability of USB ports, HDMI, audio jacks, and other ports you require for peripherals and external devices.
Graphics Capability: For gaming, content creation, or video editing, a dedicated graphics card is beneficial. Integrated graphics may suffice for standard tasks.
Operating System: Decide between Windows, macOS, or Linux based on your familiarity and software compatibility.
Budget: All-in-one desktops come in a range of prices. Set a budget and prioritize features accordingly.
Brand Reputation and Support: Opt for well-established brands known for reliability and comprehensive customer support.
Upgradability: Some models allow component upgrades (e.g., RAM, storage), extending the system's lifespan.
Reviews and User Feedback: Research user reviews to gain insights into real-world performance and potential issues.
By thoroughly evaluating these aspects, you can make an informed decision, ensuring your all-in-one desktop not only meets your current requirements but also remains adaptable to future needs.
Frequently Asked Questions
1. Which are the top brands for all-in-one desktops in India?
Leading brands in India's all-in-one desktop market include HP, Dell, Lenovo, ASUS, and Acer. These brands are renowned for their innovative designs and reliable performance.
2. What factors distinguish the best all-in-one desktop brands?
The best brands stand out through a combination of powerful processors, vibrant displays, ergonomic designs, excellent build quality, and reliable customer support.
3. Are all-in-one desktops suitable for gaming enthusiasts?
Yes, several top brands offer all-in-one desktop models with dedicated graphics cards and high-refresh-rate displays, catering to the gaming community's demands for immersive experiences.
4. How do these brands ensure user satisfaction?
The top brands prioritize user satisfaction by consistently delivering reliable products, offering regular software updates, and providing efficient customer service for technical assistance.
5. Are budget-friendly options available among the best brands?
Absolutely, many top brands offer a range of all-in-one desktops, including budget-friendly options without compromising essential features, making advanced computing accessible to a wider audience.
Conclusion
Now equipped with insights into the best brands and essential factors to consider, you have the knowledge to choose the all-in-one desktop computer that perfectly aligns with your needs. With a range of options catering to different budgets and preferences, the world of all-in-one desktops in India awaits you with exciting possibilities. So, go ahead and make a choice that elevates your computing experience and enhances your daily productivity. Embrace the future of technology with confidence and enthusiasm!