GPS trackers for cars have become a popular accessory. We believe that if you have a GPS tracker for your car, then there are benefits to it. These benefits include:
Car GPS trackers are a great option for those who want to keep track of their vehicles. It will allow you to track your car anywhere in the world, and make sure that it doesn't get stolen.
They can be used to check the location of your car, the speed you are driving at, and even the engine performance. This is a great way to keep an eye on your vehicle's health.
The best thing about these devices is that they can be bought at affordable prices. There are many models available in the market today, which offer different features. If you want to get some more insight on gps tracking for cars, then this is the article for you.
So, we've picked up the best GPS trackers for car and compared it with its reviews and ratings to give you a fair idea about what to expect from an efficient GPS tracker.
Top 10 GPS Trackers for Cars
Onelap Micro Plus – Hidden Waterproof GPS Tracker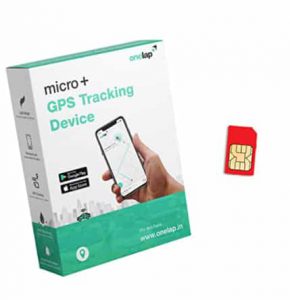 Onelap Micro Plus, an Indian GPS tracking service provider ranks first in our list with its exceptional security options. Onelap is a powerful platform for vehicle management, security, and intelligence. Companies can use our software to track vehicles, monitor driver behaviour, control on-board cameras, and even manage fleets of vehicles all at once.
The live GPS tracking in Onelap Micro Plus allows you to see the routes taken by the vehicle over the course of the day, the address, the exact time, as well as the stops made. It has an instant anti-theft alarm that notifies you with an alarm in case of theft. The remote engine lock allows you to switch off your car from far away, in case of emergency.
Onelap provides cost-effective, reliable and easy to use GPS tracking solutions.
Product Features
Product Dimensions: 5x2x1.5 cm
Weight: 26gms
Battery: 1 Lithium-ion battery
Operating System: IOS
Compatible Devices: Android
Material: Plastic
SeTrack GPS Tracker Device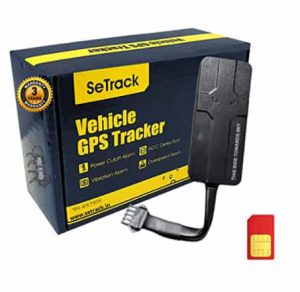 How do you prevent your vehicle from being stolen? How do you monitor it when you're not around? How do you know if it has been stolen? The answers to these questions lie in the SeTracker device, a compact, water-proof GPS tracking and security device that can be installed onto any automobile.
SeTracker is designed to prevent theft of your car and help you keep track of its location at all times. Simply plug the GPS Tracking Device into your car's OBD-II port, start driving, and you'll have instant access to view live maps of all monitored locations, see travel routes, generate reports, remotely lock or unlock car doors, monitor battery levels and set custom notifications for when your car moves, on your smartphone or computer via SeTracker app.
Product Features
Product Dimensions: 13.2×9.2×4.4 cm
Weight: 110gms
Waterproof: Yes
Connector Type: ANT+
Drivool 890-IN GPS Tracking Device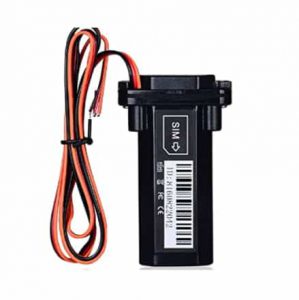 The Drivool 890b is an excellent GPS tracking device that allows you to locate your vehicle anywhere in the world.  The Drivool 890 is an intelligent, compact and waterproof GPS tracking device for vehicles. It's a compact system that captures the exact location of your vehicle when you're on the move. This tracking device a built-in 150mAh battery and can work over 2G data and 12V power. The unit also works as a mobile phone charger with a 5V output. It supports up to 10km range.
Product Features
Product Dimensions: 80x10x10 cm
Weight: 80gms
Battery: In-built
Battery capacity: 150 Milliamp Hours
Connector Type: Cellular
Artek ST-901 GSM GPS Tracker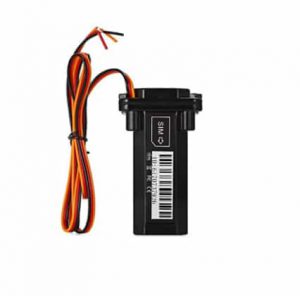 Artek offers the most efficient GPS tracking devices for cars. These devices can be used to track and monitor the movement of a vehicle, from anywhere in the world. The Artek device is water-proof, with an integrated battery that lasts for up to 24 hours, and is easily rechargeable using any power bank or wall charger. The tracker can be used as a stand-alone device or paired with a phone app to provide full remote-control features. The built-in SOS button on this device will help you contact the police and other authorities immediately if any issues arise with your vehicle.
Product Features
Product Dimensions: 13×8.4×3.4 cm
Weight: 80gms
Battery: No
Special Features: Speed Monitoring
CarX Waterproof GPS Tracker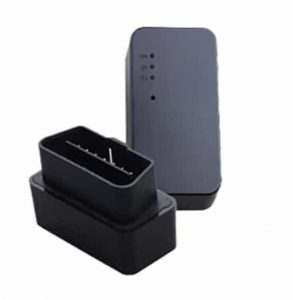 The CarX GPS tracker is a smart and compact device with Bluetooth connectivity, internal High Gain GNSS and GSM antennas, and an integrated backup battery. This GPS tracking system is approved by the United States Department of Transportation (DOT), so you can track your car's location and speed using the CarX app. The tracker has three free features- Speed Alerts, Speed Limit Alerts, and Automatic Emergency Call that can help keep you safe from accidents.
Product Features
Product Dimensions: 7.2x3x1.3 cm
Weight: 29gms
Battery: 1 Lithium-ion battery
Memory Storage Capacity: 128MB
Operating System: Android, Windows
Connector Type: Cellular, Ethernet, ANT+
J&P Technologies – Waterproof GPS Tracker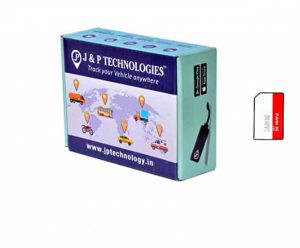 J&P Technologies is the most trusted GPS tracking company. They provide services for all kinds of GPS Tracking Devices. This GPS tracker has amazing and highly effective technology with speed, range, and accuracy which suits your requirement.
Simply plug in your J&P Technologies GPS tracker and you'll have instant access to insights about your vehicle from your smartphone.  You can view your vehicle's live location as well as the entire day's driving history on our user-friendly mobile app. The J&P Technologies mobile application is compatible with over 2500 GPS trackers on the market.
Product Features
Product Dimensions: 35x35x34 cm
Weight: 146gms
Battery: 1 Lithium-polymer battery
Akari Gt02A GPS Tracker Device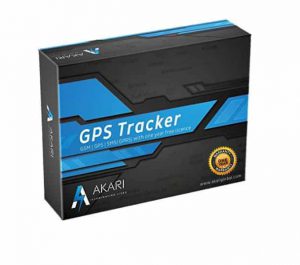 Akari brings you this GPS tracker with real-time tracking, allowing you to track your vehicle via a mobile message and application on your phone. Akari's GPS tracker is an excellent addition to your car. You can keep an eye on your vehicle while driving with this device. It will keep you informed of your vehicle's exact location at all times and will notify you if it moves.
Simply follow the instruction manual that comes with the device to install it on the vehicle. You can track your vehicle by sending a text message to the device's sim card, and the device will revert the location link in the message, which you can then track using a map application.
Product Features
Product Dimensions: 29.4×12.4×7.6 cm
Weight: 610gms
Connector Type: Cellular
Zyme Pro Car Gps Tracker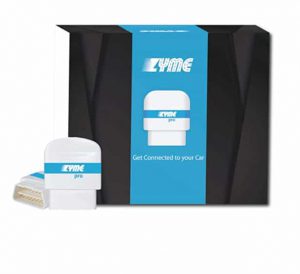 You can now pair your car to your smartphone in less than 2 minutes using Zyme. Zyme is a simple plug-and-play device that connects to a 16-pin port typically found under the steering wheel of your vehicle. You can track your car's location and performance in realtime from anywhere by activating your device on our mobile app.
You can also get alert notifications in the event of theft, towing, rash driving, overspeeding, high coolant temperature, low battery voltage, and other events. The device also allows you to scan the engine of your car to detect any potential problems.
Product Features
Product Dimensions: 12.6×11.1×5.8 cm
Weight: 270 gms
Material: Plastic
Voltage: 220V
Battery Type: 180 mAH Li-ion Rechargable (1)
MRV GPS Tracking Device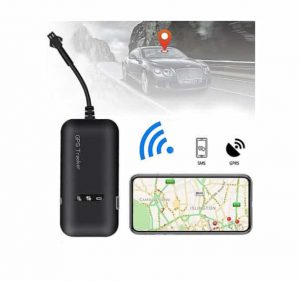 MRV GPS is a tracking device product that can helps in car tracking and monitoring. This product is user-friendly, allowing them to install it themselves and to use the application with ease. Their website is designed with an intuitive interface for easy navigation.
It is a tool that allows you to remotely control your car from your phone. It records your trips, giving you access to remote location tracking, daily trip reports, and more.
Product Features
Battery Life: 15 Days
Battery Modes: Normal, Smart & Power Saving Modes
LAMROD Supreme PRO Car GPS Tracker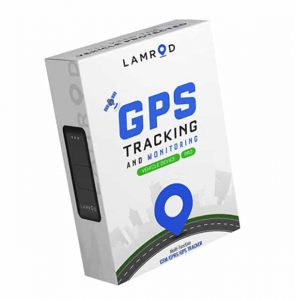 LAMROD Supreme is an excellent GPS tracker that can be installed in any vehicle in a matter of minutes. It is accessible through the LAMROD app, which also serves as a navigation system, displaying route details, mileage, speed, and average speed. The app also provides real-time updates on the status of the drive. The GPS tracker comes with a one-year warranty from the date of purchase, with an additional three-year warranty available from the date of purchase.
Product Features
Product Dimensions: 9×4.5×1.36 cm
Weight: 50gms
Types of GPS Trackers
GPS trackers are a great addition to any modern vehicle. They can help with emergencies, and they can even be used as security systems. Here are the different types of GPS trackers available for you to choose from:
Battery Powered
Battery powered GPS trackers can be used without relying on the power of a vehicle. These devices may not send information as frequently in order to conserve battery life. However they do send data every minute when a vehicle is running and every hour when it is not.
Hardwired GPS
If a vehicle lacks an OBD II port, the device can be wired directly into the vehicle. If hardwired devices are wired anywhere beneath the dashboard, they can also be hidden. This feature can be useful for fleet owners who want to track and monitor their vehicles.
Plug-Ins
Plug-in GPS trackers draw power from your car's 12-volt outlet or OBD II port, eliminating the need for batteries. These are excellent options for keeping family members connected, but they are difficult to conceal if you intend to use your tracker as an anti-theft device.
How to Choose a GPS Tracker for your Car?
The best GPS tracker for your car is the one that's easy to use, affordable, and works well with your smartphone. A great car GPS tracker can keep you safe while driving. Here are few features to consider before you buy one:
Compatibility
Make sure the GPS tracker you choose is compatible with your car model.
User Friendly
Choose the one that is not too complicated to handle. Buy the tracker that provides smooth user experience.
Security
Make sure the device you choose promises security and there is no breach of data.
Smartphone Integration
Choose the device that provides you easy access to its tracking information through your smartphone or other devices. Make sure the device allows you to stay connected to it through a user-friendly application. This way you can ensure the safety of your vehicle from anywhere.
Records Data Offline
Buy a tracker that continues to record data even without internet connectivity.
How to Install a GPS Tracker in a Car?
GPS Tracker is a portable device that gives you the current location of your car. It can be used to track your vehicle's movements in real time and to monitor it on a regular basis.
Here's how to install a GPS tracker in a car.
Decide Carefully Where to Place the GPS Tracker
The GPS tracker should be installed in a hidden and discreet place. The closer the device is to the engine, the better. It is also advised that you keep it in good shape to ensure proper working order. For example, a damaged or deteriorated battery may affect tracking accuracy. Also, the device should be kept out of extreme temperatures. Here are a few ideas for possible locations:
Within the boot
In the space between the radiator and the grill
Attached beneath the seats
Inside the glove compartment
On the vehicle's underside
Behind the internal door panels made of plastic
Place the Tracker in a Secured Position
The right GPS tracker is important, but it is the positioning of the device that determines its effectiveness. Placing your tracker in an optimal position will make sure you have access to accurate tracking data and can gain valuable information about the subject.
Find the Right Power Source
Power source should be the top priority when installing a GPS tracking device. You have two options:
Purchase a tracking device that runs on batteries.
Install a hardwired tracking device to the car battery.
A lot of devices have a rechargeable battery, but they may not have an external power source. Also, they might drain the battery by constantly checking on their status. If you want to install an electronic device without any hassle, then you need to find a power source for it.
Conclusion
That's the end of the list of some of the best GPS tracking systems for cars in India. There are many features that make a GPS tracker stand out from the rest. Some may be more important than others, but all are equally important when it comes to finding the right device for your needs. Choose the one that suits your needs!
Now drive around safe with the best GPS Tracker installed in your car!