Ready to alter your brain chemistry with a caffeine-led revolution? Regardless of whether you're an early riser seeking that perfect morning kick or a night owl in need of a midnight boost, coffee is a human staple. In this caffeinated quest, we're diving into the heart (and beans) of India to bring you the ultimate guide to the "Best Coffee Powder Brands."
From the bustling streets of Chennai to the serene plantations of Coorg, we've sipped, sniffed, and savored their way to uncovering the most flavorful and invigorating coffee powders the country has to offer. So, fellow java explorers, prepare your taste buds for a rollercoaster ride of aroma, flavor, and that oh-so-satisfying caffeine punch.
Let's brew this!
Our Top Picks:
Our quest for the best coffee powder brands in India was no ordinary sip-and-decide affair. We embarked on a flavorful journey, combining meticulous research, expert opinions, and, of course, plenty of taste-testing.
First, we scoured local markets, delved into online reviews, and consulted coffee connoisseurs to compile a list of contenders. We put each brand to the taste test, evaluating aroma, flavor profile, richness, and that invigorating kick we all crave, and decided on the top four picks below.
| | |
| --- | --- |
| Best Overall | Nescafe |
| Best Taste  | Country Bean |
| Most Affordable  | BRU |
| Most Versatile  | Davidoff |
Top 11 Coffee Powder Brands in India 
Indulge in the aromatic world of coffee as we explore the best of the coffee powder brands in India. From traditional favorites to artisanal delights, these brands promise an unparalleled coffee experience.
1.Nescafe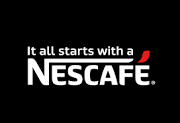 Nescafé, an iconic coffee brand, has mastered the art of providing a diverse range of coffee experiences to suit every moment of your day. Whether you're starting your morning with the timeless Nescafé Classic, savoring the luxurious smoothness of Gold Blend, or elevating your coffee game with the exquisite Nescafé Azera, each cup encapsulates their dedication to coffee perfection.
This journey began in 1938 when Max Morgenthaler's ingenuity led to the creation of a coffee powder that remarkably preserved the authentic aroma of coffee beans, revolutionizing the coffee industry. But Nescafé's impact goes beyond taste. With a commitment to sustainability, they source coffee responsibly from over 20 countries, empowering 100,000+ farmers annually through training and support.
What do we like about their coffee?
Crafted from carefully selected Robusta beans sourced from South India
Slow-roasted beans to capture NESCAFE's signature aroma and flavor
Easy-to-prepare instant coffee powder
2. Bru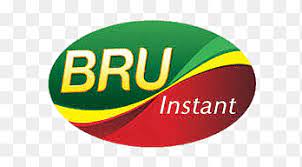 Since its inception in 1968, BRU Instant Coffee has been India's trailblazing coffee sensation. Pioneering the nation's first coffee-chicory mix instant coffee, BRU remains unrivaled as India's top coffee choice. Crafted from a meticulous blend of premium plantation and robusta beans, each bean is roasted to perfection, ensuring the preservation of its invigorating aroma for an unparalleled coffee flavor.
As India's largest and most beloved coffee brand, BRU is the embodiment of coffee authenticity. With a diverse range of offerings, including BRU Instant, BRU Gold, BRU Green Label, and BRU Select, this iconic brand captures the essence of coffee culture.
What do we like about their coffee?
Offers the authentic flavor of South Indian coffee beans
Made from a 70% coffee and 30% chicory blend for a balanced taste
Unique roasting technology captures the rich aroma of freshly roasted coffee beans
3. Country Bean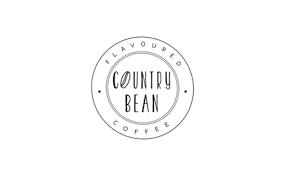 Country Bean, a coffee brand born out of a passionate pursuit for the ultimate coffee experience, is rewriting the rules of your daily brew. Fueled by a journey around the world and a desire for cafe-quality without the hefty price tag, the creator embarked on a mission to revolutionize the at-home coffee ritual.
Tired of lackluster mornings and uninspired home-brewed cups, the innovative minds behind Country Bean blended the finest coffee with a touch of flavorful love. Enter a world where deliciousness meets convenience and affordability.
What do we like about their coffee?
Crafted from top-tier "AAA" Grade 100% Specialty Arabica beans
Freeze-dried at -40°C to preserve aroma and flavor, offering a smooth and luxurious taste
Shelf life of 18 months ensures lasting freshness and quality
4. Rage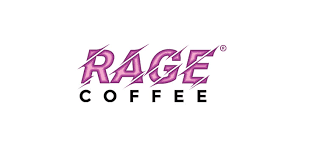 Rage Coffee stands as a pioneering force in the world of coffee, intertwining plant-based vitality with the rich essence of craft. Forging an alliance with the instant-gratification and health-conscious ethos of the modern era, their beans hail from the finest plantations in Ethiopia and India. Each batch is meticulously curated, boasting an array of completely natural flavors that delight the palate.
Emblazoned with the emblematic GOAT, the brand's packaging reflects the pinnacle of achievement, embodying peak mental and physical prowess. A symbol of 'The Greatest Of All Times,' the GOAT resonates with Rogers worldwide, capturing the essence of instantaneous connection and unrivalled excellence.
What do we like about their coffee?
Winner of the '2018 Speciality Coffee Expo Award' in Atlanta, USA
Contains 100% natural plant-based vitamins blend for added nutritional value
Made using 100% Premium Longberry Ethiopian Arabica beans
5. Davidoff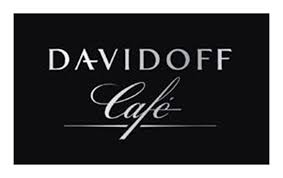 Davidoff, a haven for connoisseurs, understands that the perfect cup of coffee transcends its mere beverage status. Just as the brand embodies a world-traveler's perspective, its coffee blends originate from premier plantations, intricately woven into an artful tapestry of taste and charm.
From the enchanting cobblestones of Paris to the bustling streets of Buenos Aires, the unmistakable aroma of Davidoff's coffee gracefully envelops the globe. The philosophy behind the coffee, like the brand itself, strikes a balance between universality and personal distinctiveness.
What do we like about their coffee?
Offers a refined and elegant coffee taste
Has a delightful acidic tang that enhances the flavor experience
Suitable for various coffee preparation methods
6. Flying Squirrel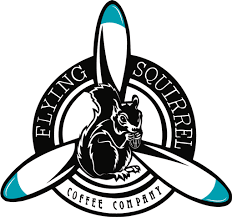 The Flying Squirrel redefines the notion of "artisan" with a deep-rooted commitment to excellence. Every coffee bean's journey is meticulously mapped, a testament to their unwavering dedication. The brand's portfolio features an array of micro-lot coffees, each intricately 'handcrafted' and treated to distinctive natural processes that amplify its unique aroma and flavor profile.
Amidst citrus, vanilla, and spice plantations, their beans thrive, infusing nuanced complexities into the final cup. Some beans flourish within lush, forested estates or beneath the sheltering canopy of banana plants, while others embrace wilder growth.
What do we like about their coffee?
Flying Squirrel's coffee allowed the word 'kaapi' to find its way into the English dictionary.
Timeless Peaberry blend with a perfect Chicory balance
Includes chicory for a rich, smoky, and pronounced South Indian filter coffee taste
7. Seven Beans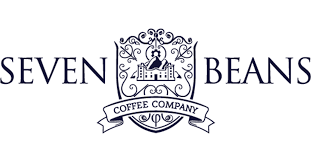 Seven Beans Coffee Company emerges as a seamless 'crop-to-cup' partnership uniting Indian Coffee Growers and Italian Roasters. Nestled within the Chikkamagaluru hills, the coffee epitomizes a harmonious amalgamation of traditions – locally cultivated beans embark on a transformative odyssey through time-honored Italian roasting, resulting in captivating gourmet amalgamations that bewitch the senses.
Originating from their estates, and meticulously curated by a cadre of coffee aficionados, every sip unveils an orchestrated medley of flavors, a bespoke composition that seeks to gratify the esteemed clientele.
What do we like about their coffee?
Offers the flavors of dark chocolate & toasted peanuts
Ideal for various preparations, including Decoction, Espresso, Americano, Cappuccino, Latte, Cold Coffee, and French Press
Hand-picked coffee beans sourced from their own plantations in Chikkamagaluru
8. WoodiPeck's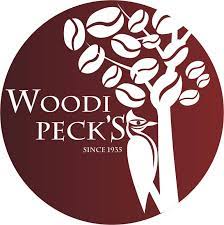 WoodiPeck's, an iconic name in the world of coffee, has been crafting India's most exquisite coffee since 1935. Located in the serene landscape of Sakleshpura, Karnataka, this brand has maintained its legacy of excellence over the years. What sets WoodiPeck's apart is its commitment to sourcing coffee beans from Tribal farmers in the captivating Araku Valley, nestled in the eastern ghats of India.
WoodiPeck's presents a delightful array of coffee varieties to cater to the discerning tastes of coffee connoisseurs. From the aromatic and robust Roasted Beans to the convenience of Ground Coffee, the brand offers a diverse selection. If you're an aficionado who enjoys crafting your own brew, their Green Coffee beans provide the perfect canvas. And for those seeking a quick caffeine fix, their Instant Coffee offers a delightful solution. So, when you savor WoodiPeck's coffee, you're not just tasting a beverage; you're experiencing a piece of India's coffee heritage, one that has been cherished for generations.
What do we like about their coffee?
Versatile for crafting a wide range of coffee styles, including espresso, cappuccino, latte, filter coffee, and more.
Comes with smooth flavors and rich texture.
The coffee beans are less acidic and offer a smooth after taste.
9. Muziris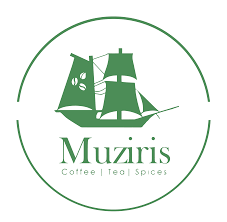 Rooted in a century-old plantation legacy, Muziris embodies a fourth-generation planter's vision, fostering direct access to quality, affordable coffee. Quality, Freshness, Affordability, Consistency, and Innovation shape Muziris' essence, with direct sourcing from their own and partner plantations.
Muziris caters to fervent coffee enthusiasts and those embracing daily doses of energy. Authentic South Indian Filter Coffee flavors emanate from an array of offerings. Carefully handpicked beans, roasted, and blended deliver the perfect, lingering taste.
What do we like about their coffee?
A perfect combination of high-quality arabica and robusta beans, along with chicory
Balanced roast profile with a medium to dark level for optimal flavor.
Delivers a smooth body, rich crema, and well-balanced taste notes
10. Blue Tokkai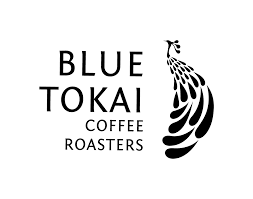 Blue Tokai Coffee Roasters, from its inception, maintains a distinct mission: bridging customers to sourced estates, roasting with precision, and enriching coffee accessibility via cafes and their website. The coffee they offer embodies their own taste preferences, enticing others to partake in the experience.
Blue Tokai Coffee Roasters' core principles revolve around transparency and an unending pursuit of enhancement. Their humble beginnings involved a 1kg roaster, yet as they've expanded, their unwavering dedication to roasting excellence has remained intact. Today, powered by 12kg and 25kg Probat machines, their passion continues to thrive.
What do we like about their coffee?
Sweet aromas of butter biscuits and a chocolatey aftertaste
Taste notes of cocoa nibs and dried fruits
Best enjoyed when brewed as Espresso, in a Moka Pot, or a French Press for a customizable coffee experience
11. Continental Coffee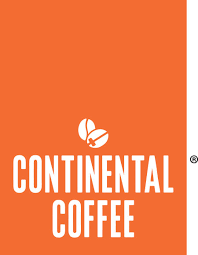 Continental Coffee, a subsidiary of CCL Products (India) Limited, introduces an Indian touch to the international coffee landscape. Founded in 1994 with a commitment to producing unparalleled richness, their journey is defined by unwavering dedication to quality. Emerging as a global leader, they stand as the foremost private label instant coffee exporter, spanning 90 countries.
Their robust infrastructure and customer-centric philosophy fuel this expansive reach. With its origins in CCL Products, Continental Coffee imparts an extraordinary essence to the coffee world, echoing an ethos characterized by excellence and integrity.
What do we like about their coffee?
Instant mix with 70% Coffee and 30% Chicory for a bold and rich taste
Offers the strongest cup of instant coffee for an intense taste
Chunky granules preserve aroma and flavor
What is the Best Way to Use Coffee in Cooking?
Coffee is not just a morning pick-me-up; it's a versatile ingredient that can elevate your culinary creations to new heights. Beyond the traditional mug, coffee can be harnessed in cooking to add depth, complexity, and a delightful twist to various dishes. Whether you're a coffee connoisseur or a culinary enthusiast, here are some creative ways to use coffee in your cooking:
Marinades and Rubs:
Incorporate finely ground coffee into marinades for meats like steak, pork, or chicken. The coffee's earthy and slightly bitter notes can complement the richness of the meat.
Create coffee-based dry rubs by mixing coffee grounds with herbs, spices, and a touch of sugar for a flavorful crust when grilling or roasting.
Sauces and Glazes:
Enhance savory sauces like barbecue, mole, or demi-glace with a splash of brewed coffee. The coffee's acidity and bold flavor can balance sweetness and intensify savory profiles.
Craft coffee-infused glazes for desserts like cakes or pastries. Reduce brewed coffee with sugar and a hint of vanilla for a glossy finish that adds depth to your sweets.
Baking and Desserts:
Introduce espresso powder to chocolate-based desserts like brownies, cookies, or cakes to intensify the chocolate flavor.
Add brewed coffee to cake batters, icings, or custards to create rich and aromatic desserts.
Experiment with coffee-based ice creams or sorbets for a refreshing and unique treat.
Rubs and Spices:
Blend ground coffee with herbs and spices to create custom rubs for roasted vegetables or even tofu. The coffee's smoky undertones can mimic the flavor of grilling.
Mix coffee grounds with coarse sea salt and other spices to create a unique coffee-infused seasoning for popcorn, roasted nuts, or even cocktails.
Beverages and Infusions:
Explore coffee cocktails by mixing cold brew or espresso with spirits like vodka or whiskey. The coffee's bitterness can balance the sweetness of mixers.
Infuse milk or cream with coffee beans before incorporating them into recipes like custards, puddings, or hot chocolate for a subtle coffee undertone.
Soups and Stews:
Introduce brewed coffee to hearty stews or chili recipes to enhance the depth of flavors. Its robustness can complement the richness of slow-cooked dishes.
Add a small amount of coffee to creamy soups like butternut squash or mushroom for a surprising twist that awakens the taste buds.
Rubs and Spices:
Blend ground coffee with herbs and spices to create custom rubs for roasted vegetables or even tofu. The coffee's smoky undertones can mimic the flavor of grilling.
Mix coffee grounds with coarse sea salt and other spices to create a unique coffee-infused seasoning for popcorn, roasted nuts, or even cocktails.
Condiments and Dressings:
Infuse coffee into vinegar to create a unique coffee-flavored base for vinaigrettes and dressings. The coffee's acidity can balance the oiliness of salads.
Experiment with coffee-based chutneys or jams to accompany cheeses, roasted meats, or charcuterie boards.
By thinking outside the cup, you can infuse your dishes with the enchanting and robust flavors of coffee. Whether you're experimenting with savory marinades or crafting delectable desserts, coffee's diverse characteristics can transform ordinary recipes into culinary masterpieces.
Frequently Asked Questions 
1. What are the key factors to consider when choosing the best coffee powder brand?
Look for brands with quality sourcing, roasting techniques, and diverse flavors. Reputation, customer reviews, and ethical practices also matter.
2. Which brands offer a variety of coffee options to suit different preferences?
Brands like Nescafé, BRU, and Blue Tokai provide an array of flavors, roasts, and blends, catering to a wide range of coffee enthusiasts.
3.Are there coffee brands known for sustainable and eco-friendly practices?
Yes, brands like Country Bean and Davidoff emphasize environmentally responsible sourcing, packaging, and production methods.
4. How important is the freshness of coffee powder in determining the best brand?
Freshness is crucial. Brands like Seven Beans and The Flying Squirrel highlight their commitment to delivering freshly roasted coffee, ensuring optimal flavor and aroma.
5. Can I find specialty and artisanal coffee brands in India?
Absolutely. Brands like Muziris and Continental Coffee offer artisanal blends, often sourced directly from specific plantations and roasted to perfection for a unique coffee experience.