Being creative is fun! If you want to get acknowledged for your artwork by a global audience, Art Blogging is the right platform. Don't know where to get started? We are here to help you out. Here in this article, we have provided the list of our all-time favorite art bloggers across the big blue marble. You can get inspired and start your art blogging career. Have a glimpse:
List of Popular Art Bloggers
1. Lisa Congdon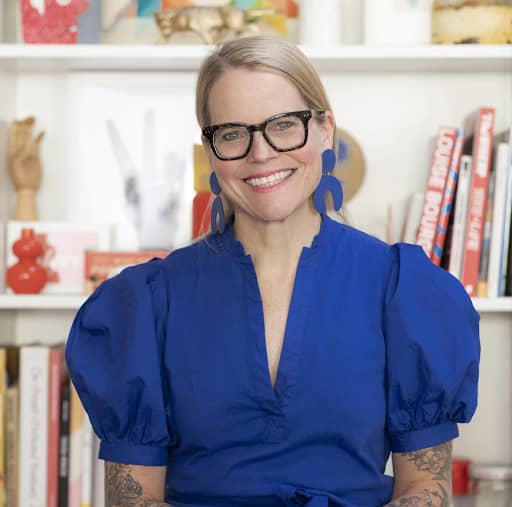 About the Founder
Lisa Congdon, a fine artist, illustrator, and writer, lives and works in Portland, Oregon. She makes art for clients and is the author of ten books. She also hosts the podcast "The Lisa Congdon Sessions and teaches Creative Entrepreneurship at Pacific Northwest College of Art. She is self-taught, and in March 2021, she was recognized as one of the 50 Most Inspiring People as per the Industry Creatives published in AdWeek.
Art Blog Name: Lisa Congdon
Categories: Pattern Painting, Drawing, and Sketchbooks
2. Hugo Mulliez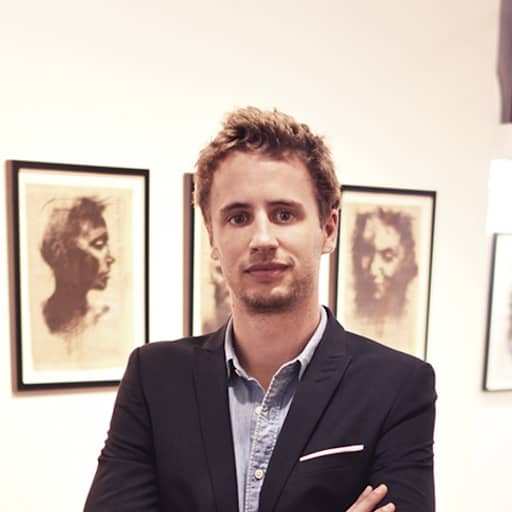 Image Source:- Medium
About the Founder
The founder, Hugo Mulliez, graduated from EDHEC business school with a degree in finance. He was the first person to come up with this amazing idea while working at the American investment fund, General Atlantic. Besides, he has a passion for entrepreneurship and soon realized that online technologies could make the art market more open to all.
The Artsper completely focuses on contemporary artwork growth and development. Unlike other art platforms, they are partnered with famous art galleries across the world. It also uses cutting-edge technology for smart search engines to search for artworks effortlessly and provide personalized suggestions.
Art Blog Name: Artsper
Categories: Painting, Sculpture, Print, Photography, Drawing, Artworks
3. Rob Jensen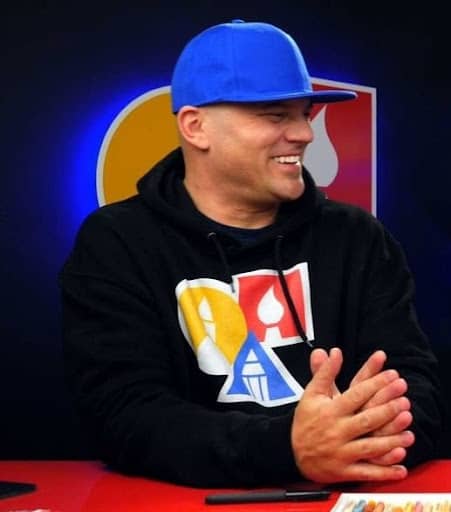 About the Founder
Rob is the founder of Art For Kids Hub and has 5.26M subscribers for the YouTube channel. He along with his wife Mrs. Hubs teach art lessons that are self-contained. If you love the artwork, you can explore hundreds of blog posts, videos, and more to get details about the arts. You can even subscribe and get the weekly updates to immerse yourself in the world of arts and crafts.
Art Blog Name: Art For Kids Hub
Categories: Art Supplies, Sketchbooks, Painting, Origami
4. James Carter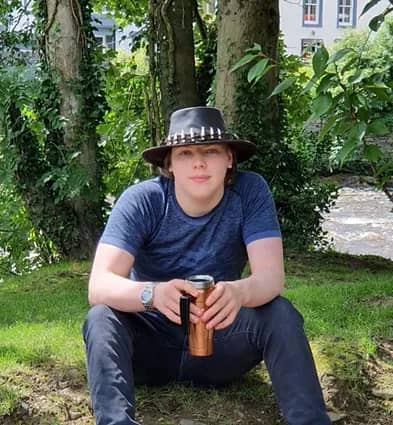 About the Founder
James Carter created Carter Art as an online resource for artists and students to learn new things about art. During the lockdown period, he finds it difficult to get information about the art as most of them are subscription-based. Initially, it started with his ideas on writing blogs and expanded it for others to share their creative ideas.
Dream Project
On being asked about the dream project, Carter says "My dream project is to create an online resource for all to enjoy for free. Allowing everyone the ability to learn the art and gain knowledge. I would also love to build up Carter Art as an online platform for artists to connect with one another.
Advice for Beginners
When we asked about the advice for people who want to make art blogging a full-time gig, Carter says, "Anyone looking to make art blogging a full-time pursuit of theirs is to stick with it. It does take a rather long time, but if you believe you can do it, and you have something to share with the world, sometimes you have to just go for it and see where it leads.
Art Blog Name: Carter Art
Categories: Art Works, How To, Movements, and Artists
5. Rajat Sharma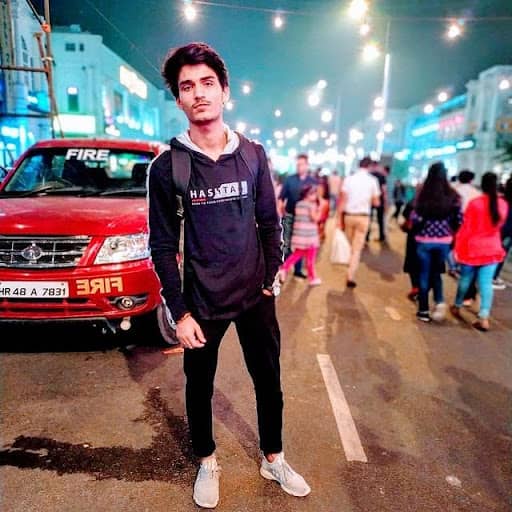 About the Founder
Rajat Sharma is a BA student and a part-time blogger who has lived in New Delhi over the past 10-years with family members. He started the blog Happiness Creativity in 2016 and focuses more on health, travel, art, lifestyle, and parenting.
Dream Project
On being asked about the dream project, Rajat says "My dream project is to collect the art of the ancient civilizations and decorate my home with it.
Advice for Beginners
When we asked about the advice for people who want to make art blogging a full-time gig, Rajat says, "I can't advise anyone who wants to make art blogging a full-time gig because everyone has different challenges and different dreams.
Art Blog Name: Happiness Creativity
Categories: Health, Travel, Home & Garden, Parenting, and Food, Law & Finance
6. Ranjana Shankar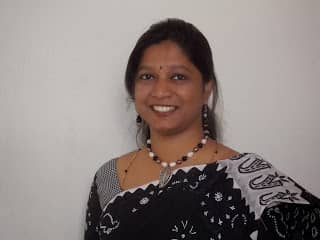 About the Founder
Ranjana was born in the coastal part of Karnataka and now resides in Bangalore. By birth, she is fond of beaches and perfectly balances her career and family just like other women. She is passionate about arts, crafts and trying to explore India. She believes in living in the moment, and her favorite quote is, "Think big thoughts, Relish small pleasures, Live life to the fullest.
Dream Project
On being asked about the dream project, Ranjana says, "I have several dream projects. I can say, I have a dream of having a small studio, where I can exhibit all the samples of traditional, and modern art pieces. Also bring awareness about our rich heritage of arts and crafts, by teaching whatever I have learned.
Advice for Beginners
When we asked about the advice for people who want to make art blogging a full-time gig, Ranjana says, "Blogging is just a by-product of my passion for arts and crafts. So I guess I am not the right person to answer this question. I might stop blogging, but not learn and practice different arts and crafts. Still, my only advice is to let passion drive blogging.
Art Blog Name: Ranjana's Craft Blog
Categories: Temples, Sarees, Embroidery, Home Decor, and Kids Craft
7. Amar Singha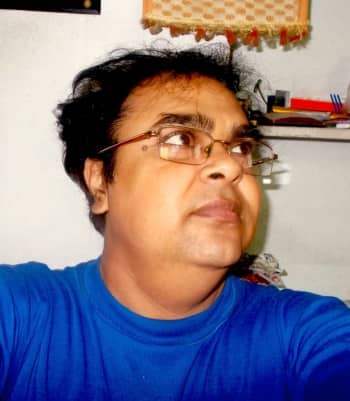 Image Source:- Indian Art Ideas
About the Founder
Amar Singha was born and raised in a baronial family in North Bengal. He was fortunate enough to explore the world of creativity at an early age and discovered his passion soon crafting the art with color pencils and crayons. He conveys deep messages with the art and built a home studio in Raghunathganj, a small village in West Bengal.
Dream Project
On being asked about the dream project, Amar says, " I want to say that I already achieved my dream in 2017 when my first book was published in 17 countries around the world including the USA. All my books are published by Amazon and translated into six languages.
Advice for Beginners
When we asked about the advice for people who want to make art blogging a full-time gig, Amar says, "Full-time blogging should be related to earning and choose topic which makes visitors interested. Do not discuss topics that you have minimal knowledge of. Use wikipedia or ask readers about topic you want to publish.
Art Blog Name:Painter's Blog
Categories: Art, History, Sculpture, Cave Painting, Music
8. Zach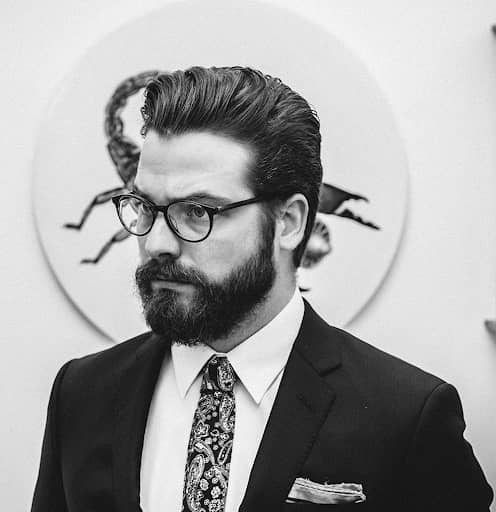 About the Founder
Zach Tutor is an artist living in Oxford, Mississippi, and is considered the top contemporary art curator in the world. He started a virtual exhibition space, Supersonic Art Shop in September 2016. For his tremendous artwork, he gained 40K+ Instagram followers.
Dream Project
On being asked about the dream project, Zach says, "I have two dream projects: One is to open a brick-and-mortar gallery space in my hometown of Oxford, Mississippi, where I showcase New Contemporary artists. My second dream project is something I'm working on currently and will debut sometime next year."
Advice for Beginners
When we asked about the advice for people who want to make art blogging a full-time gig, Zach says, "You truly have to keep at it. Many years went by where I felt like no one was looking at Supersonic Art, but eventually, people started to notice. So my advice is to do it every day and make sure it's done well."
Art Blog Name: Supersonic Art
Categories: Collectible Prints, Art Gallery
9. Carolyn Edlund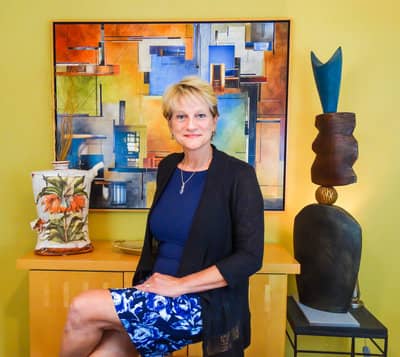 About the Founder
Carolyn Edlund is the founder of the Artsy Shark blog. Her mission is to inspire artists and build a better art business. She promotes the artists by publishing their portfolios and since 2010 1600+ members have been featured in her Artsy Shark blog. If you are looking for online resources for arts-related data and getting featured, then Artsy Shark could be the right choice. You can reach out to her through the email – Carolyn@ArtsyShark.com.
Art Blog Name: Artsy Shark
Categories: Art, Artists, Portfolios, and Promotions
10. Charley Parker
About the Founder
Charley Parker, a webcomics artist, cartoonist, illustrator, website designer, and animator lives in the Philadelphia area. He studied Painting at the Pennsylvania Academy of the Fine Arts, Delaware Art Museum, and Fleisher Art Memorial. Later, he continued to pursue an interest in drawing at The Plastic Club and The Philadelphia Sketch Club.
Art Blog Name: Lines and Colors
Categories: Amusements, Colors, Comics, Digital Art, and Painting
11. Nalini Malaviya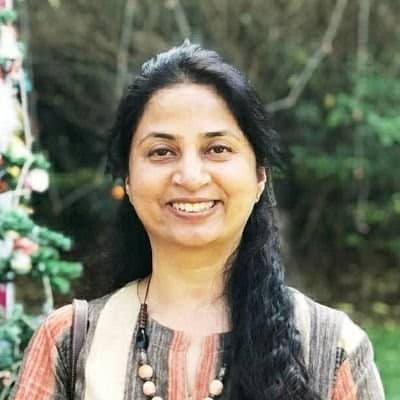 About the Founder
Nalini Malaviya, a Bangalore-based art consultant, curator, and writer, started Art Scene India in 2006 to share information on the art and reach out to global audiences. Now the blog has emerged as a leading voice for Indian contemporary artwork.
Nalini provides guides and tips for artists to create an online presence and other useful artworks. Her main agenda is to bridge the gap between art connoisseurs and artists through this platform. If you wish to reach out to her about specific art-related topics, you can pitch a mail to artsceneinfo@gmail.com.
Art Blog Name: Art Scene India
Categories: Art, Sculpture, Paintings, and History
12.David Dunlop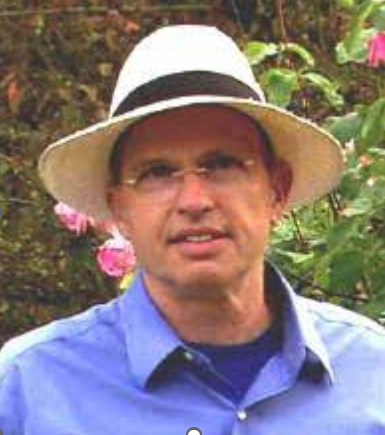 David Dunlop describes himself as 'a modern-day old master'. His paintings reflect a blend of Renaissance techniques and contemporary science. His impressive line of artworks are held in prestigious collections of major corporations such as Aetna Insurance, Citibank, and Delta Airlines. His painting even made it to the cover of Ink Publications's October, 2022 cover. David via his online art blog teaches the nuances of paintings and continues to inspire artists across the globe.
Art Blog Name: Painting Class with David Dunlop
Categories: Figure painting, Abstract Art
13. Cassie Stephens
A passionate elementary art teacher hailing from Nashville, Tennessee, Cassie Stephens generously shares her creative art lessons online, serving as a valuable resource for educators and parents alike. With her blogs, Cassie offers an engaging platform and fun home-based learning project for students. She brings art education to life in a delightful and accessible manner. As an accomplished author of three books, Cassie's dedication to fostering creativity is inspiring.
Art Blog Name: Cassie Stephens
Categories: Home Based Art, DIY Art Projects
14. James Gurney
An archaeologist by education and artist by profession James Gurney sets an ideal example for all artists. He has coauthored the book "The Artist's Guide to Sketching" and contributed to notable publications like National Geographic magazine. Renowned for his realistic renderings and lost world paintings, including "Dinosaur Parade" and "Waterfall City," he captivates audiences worldwide with solo exhibitions at prestigious venues like The Smithsonian Institution and The Norman Rockwell Museum. A prolific author and lecturer, James' art blog Gurney Journey gives detailed and practical tips that any professional artist can follow.
Art Blog Name: Gurney Journey
Categories: Painting
Frequently Asked Questions
1. How much money do art bloggers make?
Art bloggers can earn money through various means like selling prints, offering digital downloads, advertising, and affiliate links. Earnings depend on factors like audience size, niche, and monetization strategies.
2. Can I start my own art blog?
Yes, you can start your own art blog by choosing a domain name, buying a hosting plan, and setting up a WordPress theme. It's a rewarding platform to showcase your art and connect with a global audience.
3. Where can I begin my own art blog?
You can begin your own art blog with a domain name and a hosting plan from providers like GoDaddy, Namecheap, or Shopify. WordPress is a popular platform to customize your blog's theme and publish content.
4. Who is the highest paid art blogger in the world?
Art bloggers' earnings vary based on their success, audience, and monetization strategies. Generally, any art blogger can expect an average earning of up to three lakhs in a year.
5. Will I be able to make money as an art blogger?
Yes, art bloggers can make money through different avenues like selling their artwork, offering art-related services, promoting affiliate products, and displaying advertisements. However, success depends on consistent effort, niche focus, and engaging content.
Final Thoughts
Winding up, the world of the internet is flooded with artistic people. Are you the one who wants to become an art blogger? Well, we are sure one of the artists on this list will definitely inspire you to push your limits and boost the artistic fire within you. Be Creative, Be Sassy!