A Deep Dive Into the Subscription Programs and Membership Benefits Offered By Top Players
Food has been an integral part of human civilization. In business terms, it's rightfully classified as an essential "need" required for survival. But with corporate culture and fast-paced lives catching up to every third person, the world answered with food aggregators and delivery service providers.
Food aggregators and delivery service businesses have been popping up by the score ever since the successful stints of Swiggy, Zomato, Foodpanda, etc. The competition is cutthroat. And what better way of ensuring market retention and magnetizing new ones than member loyalty and subscription programs?!
Here's a comparison of the two giants' rewards programs that dominate India's food delivery space, i.e., Swiggy and Zomato. Zomato initiated the exclusive membership program called "Piggybank," which was swiftly followed by Swiggy's SUPER launch.
Loyalty and Subscription Programs for Food Aggregators in India for 2023
Zomato's Loyalty and Subscription Programs For Members
About Zomato
Zomato was one of India's first movers into the food delivery and restaurant aggregators. Established in 2008 as Foodiebay, a restaurant discovery platform, it underwent a massive overhaul after being rebranded as Zomato and currently has active operations in nearly 24 countries, including UAE, Ireland, USA, Sri Lanka, Turkey, New Zealand, Brazil, and more. Originally designed to be a restaurant discovery and table booking service, the brand now allows online food delivery, reviewing restaurants, making restaurant reservations, and more.
This food aggregator giant keeps experimenting with its marketing strategies to attract more customers and retain existing ones. Some of the well-known ventures by Zomato include its rewards program, i.e., Piggybank, the restaurant reservations membership program i.e., Zomato Gold, and more. The brand has acquired over 12 up-and-coming startups worldwide and periodically raises VCs' capital to fund their growth plans. Zomato claims to have a customer base of nearly 200 million monthly visitors, which will only multiply even further with their forays into the likes of cloud kitchens, etc.
Before we go further let's have a look at some of the top coupons from Zomato. We have listed some of the top deals.
| Merchant Offer | Offer Details | Valid On |
| --- | --- | --- |
| No Cooking Offer 50% OFF | NOCOOKING | Minimum Cart Value Rs. 159 |
| Zomato Free Delivery | ZOMATO50 | Minimum Transaction of Rs. 100 |
| Zomato Select Restaurants + Free Delivery | YUMAZING | On Orders Above Rs. 129 |
| Zomato Festive Sale | Grab Rs. 100 Off + Up To Rs 25 Paytm Cashback | Minimum Transaction Rs. 249 |
| Up To Rs 100 Off for New Users Only | WELCOME60 | Minimum cart value of Rs. 159 required |
| Ola Money Offer | ZOLA | 40% OFF on 1st 2 Orders |
| Flat 15% OFF on Behrouz Biryani orders | No Code Required | On all Orders |
| Rs. 150 Cashback on American Express | AMEX150 | Minimum order value should be Rs. 700 |
To check out the latest, head on to our latest Zomato coupons page.
Zomato Piggybank
Piggybank is Zomato's signature loyalty program designed specifically for its members. The scheme is described by Zomato themselves as "having a cake and eating it too" and "spending a dime on your meal and saving too"! The program works with members receiving back 10% of their order value as rewards in the form of "Z coins," which can later be redeemed on future orders with participating restaurants in addition to the discounts customers avail with the ongoing Zomato promotions and offers. The best part is that Zomato gives a Re. 1 donation towards the Akshaya Patra Foundation on every Piggybank-based transaction.
Launch: July 2018
Membership Tiers: None. But Piggybank is exclusive to Zomato customers who order at least five times a month with their app.
Pricing: Free now, and Piggybank is exclusively invite-based only, either from Zomato themselves or via referral codes. But the brand announced the service could soon be monetized with a Rs 299/month price tag.
Member Benefits: 200 Z Coins joining bonus, 10% savings with every order, free smiles, and supporting good causes.
Operational Cities: 17 cities and over 15000+ renowned restaurants.
Restaurant (partner) benefits: Partner restaurants enjoy many orders from customers through Zomato. This is because users know they can avail an assured extra 10% discount on their orders and earn additional 10% credits in the form of Z coins to spend on their future orders from them.
Zomato GOLD
GOLD is Zomato's trademark subscription and loyalty program where customers need to buy in their way to becoming members. Gold members can enjoy several benefits while dining out. Zomato established partnerships with leading fine dining restaurants across the country where people usually go out for food and drinks. According to Zomato themselves, the food aggregator approached only >1% of restaurants across this country for this venture. The next step was to unleash the magic on avid diners and Zomato users. The perks of availing the memberships were heavily advertised on the app and hyped. And 2+2 drinks offer. Slowly other restaurants saw the popularity and success of Zomato GOLD and began partnering with Zomato to increase their sales.
Launch: November 2017
Membership Tiers: Powerpacks including:
Trial pack: For 1 time use (No expiry)
Starter Pack: 3 times usage (No expiry)
Medium Pack: For 10 GOLD unlocks (No expiry)
Unlimited pack: Unlimited unlocks for a year.
Pricing: Purchase Trial pack for Rs 150, Starter pack for Rs 300, Medium pack for Rs 700 and the Unlimited pack for Rs 1050.
Member Benefits: Gold members can buy 1 dish, get 1 dish free offer on food orders. And buy 2 drinks, get 2 drinks free per visit.
Operational Cities: 16 cities and over 51000+ renowned restaurants.
Restaurant (partner) benefits: Despite targeting only 1% and less of the existing countrywide restaurants when they first launched GOLD, Zomato now boasts of nearly 51000 partners in their GOLD initiative spread across 16 cities. According to a study published by Zomato on their blog, restaurants witnessed an increase in new customers and improved customer loyalty with the onset of GOLD. It also leads to a 3x increase in traffic on the Zomato app for said restaurants.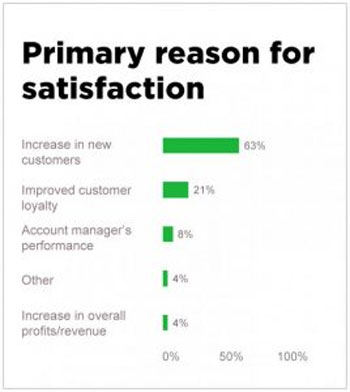 Image Credits: Official Zomato Blog
Swiggy's Loyalty and Rewards Programs For Members
About Swiggy
Swiggy again is one of India's first entrants into India's food delivery segment. What initially started as a neighborhood venture involving 25 restaurants and six delivery guys in a small community in Bangalore in 2014, Swiggy is now a nationwide unicorn venture with operations worldwide. After the initial round of investing, the Swiggy official mobile application was successfully launched. Today, the company boasts nearly 7 million customers in over 30+ cities in India, covering an ever-growing network of almost 40,000 restaurants.
One of India's most extensive operating food delivery services, Swiggy has had quite the experimentation journey and continues to do so. With well-thought-of marketing campaigns during India's vibrant festival scenarios and off-the-beat ventures such as Swiggy Pop and the newly introduced Swiggy Super, it's safe to say that this unicorn firm is miles ahead of the competition.
Let's have a look at top Swiggy deals.
| Offer | Offer Details | Validity |
| --- | --- | --- |
| Get 60% Off On Orders of Rs 149 | DEAL60 | Maximum Discount Rs. 120 |
| Up to 50% OFF, Select Restaurants | SWIGGYIT | Essential Cart Value Should Be Rs. 99 |
| Swiggy 1st Order Offer | Flat 50% OFF, Up To Rs. 100 | Minimum Cart Value Of Rs. 179 |
| Swiggy 1st Paytm Transaction Code | Rs. 30 Cashback On Orders Rs. 149 | Once Per User Offer |
| Swiggy Wednesday, Thursday, Saturday & Sunday Offer | 20% Discount Up To Rs 100 | Minimum cart value of Rs 400 |
You can check out all the rest of the coupons for Swiggy on our main website.
Swiggy Pop
Pop was Swiggy's answer to all the working professionals, the students away from home, who needed a decently priced meal. Swiggy Pop is an ever-changing menu priced between Rs 99 to Rs 200, ideal for people away from home looking to save. It offers wholesome meals with no delivery and restaurant charges. The ordering process through Swiggy pop is seamless and lightning-fast. Food is sourced from some of the finest and popular eateries spread across all of India. Swiggy Pop also offers various cuisines, including Biryanis, Thai curries, Chinese, fast food, paranthas, and more. There are specific menus for breakfast, lunch, tea, and dinner that keep changing every half an hour.
Launch: Late 2017
Membership Details: No membership as such. Open to all Swiggy users.
Pricing: Free
Operational Cities: Bengaluru, Chennai, Delhi NCR, Hyderabad, Kolkata, Mumbai, Pune and to be launched in more cities as well.
Member Benefits: With Swiggy Pop, users can avail the following benefits:
Free delivery
Lightning speed order placement
Affordable meals
Great selection of dishes from various cuisines
Restaurant (partner) benefits: Frequent orders and repeat customers leading to customer retention.
Swiggy Super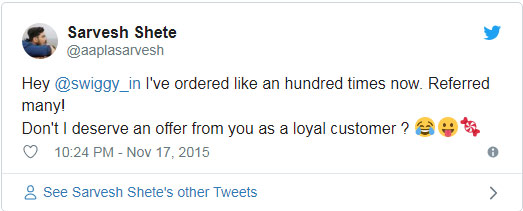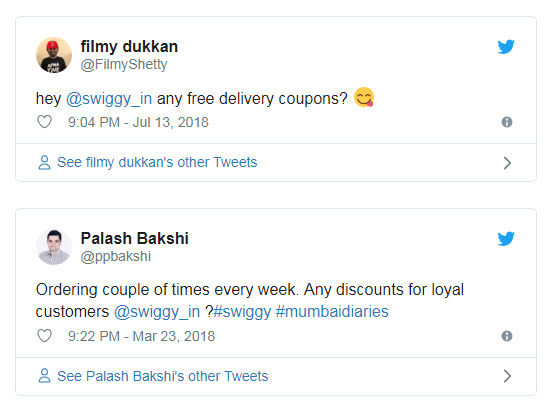 Swiggy has been an active social listener. They engage with their customers frequently and try to deliver what they want. After all, the customer is King! So when this food delivery company got customers raising their concerns about not getting rewarded for being loyal customers, Swiggy rolled out the SUPER program. It acknowledged the customer in the highest possible way. By giving them what they asked for.
Swiggy Super is the brand's very own loyalty program where members benefit from free delivery on orders above Rs 99, zero surge fees, and free goodies and treat called Super Delights.
Launch: July 2018
Membership Details: There are two plans based on the tenure selected: 1 month Super plan & a 3-month Super plan. Both offer the same benefits but are priced differently.
Pricing: As an introductory offer, the 1-month plan is priced at a mere Rs 49, and the 3-month Swiggy Super plan is priced at Rs 129 respectively. Times Prime members can avail of the Swiggy Super program for Re.1 for a 12-month duration. Swiggy plans to competitively price the Super packages according to Zomato's GOLD subscription.
Operational Cities: Bengaluru, Chennai, Delhi NCR, Hyderabad, Kolkata, Mumbai, Pune and to be launched in more cities as well.
Member Benefits: Swiggy Supers can avail the following benefits:
Free delivery. Zero delivery charges on all and unlimited orders above Rs 99
No surge charges during rains and bad weather and traffic
Super delights and goodies such as free refreshing drinks, sweets, and more on orders
Exclusive offers from nearby restaurants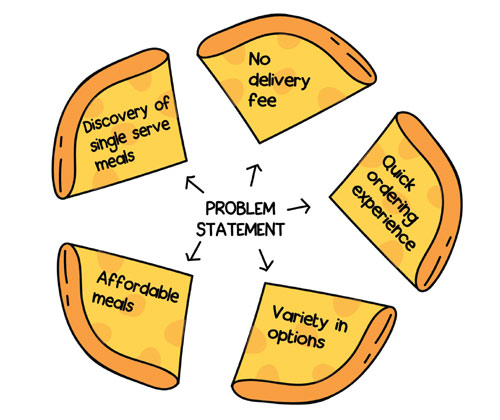 Image Credits: Swiggy's official Medium blog (bytes.swiggy.com)
Restaurant (partner) benefits: With the SUper base growing from strength to strength, the number of orders will keep increasing especially with something as enticing as unlimited free deliveries. So restaurants partnering with Swiggy will benefit through frequent repeat orders.
Individual Restaurant Loyalty/ Subscription Initiatives
Raw Pressery
The name says it all. This startup focuses on providing its customers freshly pressed juice, straight from raw ingredients without additives or preservatives. One can find a medley of healthy cleanses and fresh cold presses as well as dairy substitutes. People on the lookout for healthy and clean diets can switch up their lifestyles with the organic produces of Raw Pressery that offer season-based offerings. Some of the best-known raw presses include Charcoal Lemonade, Pomegranate, Sugarcane, Aloe Lemonade, Guava, Grapefruit, Valencia Orange, and more.
Subscription Program
This juice and cleanse based start up allows customers to purchase subscription for cleanses and other fluid diets. Following are the subscription programs that customers and members can avail from Raw Pressery:
| | | |
| --- | --- | --- |
| Subscription Pack | Duration | Price |
| POM & OJ(Pomegranate +Valencia Orange) | 4 weeks 8 weeks 12 weeks | Rs 2,800 Rs 5,600 Rs 8,400 |
| Monsoon Greens(Trim + Lean+) | 4 weeks 8 weeks 12 weeks | Rs 1,200 Rs 2,400 Rs 3,600 |
| Almond Subscription(Almond Milk Unsweetened + Almond Milk Cacao) | 4 weeks 8 weeks 12 weeks | Rs 2,500 Rs 5,000 Rs 7,500 |
P.s. Loyal members can customize their subscriptions based on which juice they want more and select the frequency of the delivery to get the freshest produce. Additionally, Raw Pressery also offers a customizable subscription where users can create their very own juice subscription plan and add whichever juices they like from the menu.
Eat.Fit by Cure.Fit
A venture by the fitness brand Cure.Fit, Eat.fit offers a comprehensive healthy eating subscription program that is like no other. Offering a variety of delicious yet calorie-conscious meals at affordable prices Eat.Fit has been a huge hit across all the cities now launched in including Mumbai, Hyderabad, Bangalore, and more. There are separate menus for breakfast, lunch, snacks, and dinner that include dishes such as fruit bowls, tacos, paranthas, noodles, seeds, and nuts trail mix, energy bars, subs, thalis, pulaos, Thai curries, salads, smoothies, and antioxidant juices among many other choices.
Subscription Program
Get a 25% discount on the offer price when you become an Eat.fit member. Get homely and healthy (calorie-conscious) meals delivered to your doorsteps at no extra cost. Members have the flexibility to select, change and reschedule their meals at any given time. If a certain customer is unhappy or not satisfied, they can cancel their subscription at any given point and get a full refund. Benefits to members for availing of this subscription include:
No spending hours deciding where to order from. You get fresh, home-like meals catered to your fitness goals at your doorstep.
No cooking, purchasing ingredients, and washing dishes involved.
Flat 25% discount on all items
Flexibility to order desired foods
Full refunds on subscription cancellation.
TinMen
TinMen is August Fest 15's winner and a Hyderabad-based startup dedicated to being the Dabbawala technology-dependent version. This venture bridges home chefs with professionals and other people on the lookout for simple food but does not have time/ resources to prepare. Users can order their meals from various cuisines cooked up by local chefs using the freshest ingredients and specially package with love. Meals are priced as low as Rs. 50. Additionally, it reduces the hassle of people on the move even more with its MealPlanner.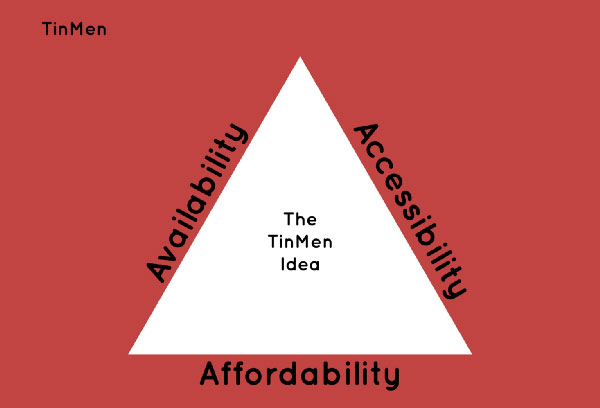 Image Credits: Medium
MealPass The TinMen Subscription Program
Tinmen's Malpass is a monthly/annual subscription program that regularly allows members who wish to frequent their orders. It is ideal for bachelors living away from home or students living away from their parents. They can get home-cooked food straight out of clean kitchens made by experienced home chefs. The meal pass allows members to get vegetarian meals at a flat Rs 69 rate and a nonvegetarian counterpart at a flat price of Rs 79.
LeanSpoon
Another Hyderabad-based food startup offers meal plan subscriptions based on a person's diet, fitness goals, and medical conditions. This is a "hyperpersonal" diet plan devised by an expert team of nutritionists who will study your medical past and current fitness levels against your health and fitness goals.
Subscription Packages
LeanSpoon offers a wide range of diet plans from which you can choose or simply customize one with the team of dedicated professionals according to your goals and needs. You can choose from the following existing plans:
Keto
Fitness
Obstetrics
PCOS/ Thyroid
Weight Loss
Diabetes
Post Operative Care
Healthy Heart & More
Pricing is based on the number of meals you opt for including:
Tester Pack: A trial plan giving you 6 meals at Rs 2370 or Rs 395 per meal.
Starter Pack: Beginners plan giving access to 50 meals at Rs 18,000 or Rs 360 per meal
Champ Pack: Pro level meal plan offering over 100 meals priced at Rs 29,000 or Rs 290 per meal.
The plan is to choose from the available packages aligned with your needs and goals, consult a health coach, and have your meals delivered at your doorstep by the Leanspoon team.