Verified CARS24 Coupons & Offers to Save Huge On Car Selling Online | Jan 2021
| CARS24 Coupons category | Offers & Discount |
| --- | --- |
| Avail Instant Inspection And Valuation For Your Car @ CARS24 | Best Price |
| Sell Your Used Car in Delhi | Best Price |
| Sell Your Used Cars in Mumbai | Best Price |
| Sell your Used Car Across India At Best Price | Best Price |
| Sell Your Used Car in Bangalore | Best Price |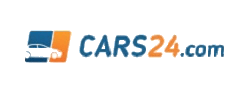 What Is CARS24.com And What Do They Offer?
CARS24.com is a platform that makes selling used cars east by reducing all the hassle involved. Normally when you want to sell a used car, you put it up on an online portal and mention the price you want to sell it at. After that, you get lots of potential buyers who negotiate about the asking price. You have to meet various people and attend tons of phone calls before settling on a buyer. It is a time-consuming process and requires a lot of effort on your part. CARS24 takes all of this into consideration and gets you the best price for your vehicle using an in-house algorithm which factors in a lot of criteria like the market intelligence, cost of your model and the current condition of your car. With a trusted network of over 10,000 partners across the country, they are a trusted brand that you can rely on.
Why Should I Sell My Vehicle Using CARS24?
Selling used cars can be a tough and time-consuming process. But it doesn't need to be! Not anymore with CARS24.com. Founded in the year 2015, CARS24 has 50 branches in 10 major Indian cities, with a team of 500 people helping you get the best price for your used car. Selling your used vehicle has never been this easy and quick.
So, how does CARS24 make this possible? There are 3 processes involved:
i) First of all, the instant valuation which takes about 10 seconds. All you need to do is enter your car's make, model number, and manufacture year followed by a few more basic details like the variant and the number of kilometers driven. Based on this information, an initial market value of your car is decided. This online market valuation is free of cost.
ii) Followed by the instant valuation, there will be an inspection of your car. You can book an appointment on their website or by calling 1800 258 5656. While you bring your car for inspection you need to carry documents like RC, Service Manual, Last Service Receipt, Warranty Certificate etc. CARS24 has expert car jockeys who will inspect your used car on the basis of 125 parameters after which they will offer you the best price.
iii) If you are happy with the offer, then you can start the payment and it will be done instantly by CARS24.com. The payment can be done using NEFT/RTGS/IMPS, Cheque or DD as you wish.
And that's it! Your used car sold for the best price within a very short time.
Latest CARS24 Offers & Deals Only On GrabOn
You can use the CARS24 promo code and get avail the best offers on selling your old car. So, before you decide to sell your used car on CARS24, don't forget to check out the ongoing offers on this regularly updated page. So, what are you waiting for? If you have an old car to sell or know someone who does, ask them to visit CARS24.com and sell used car at the best price without any hassle.