Latest Avis India Coupon Code, Offers & Discount Codes For Mar 2021 - GrabOn
| Avis Coupon Code Category | Coupons & Discount Codes | Validity |
| --- | --- | --- |
| Avis First Time Promo Code | Flat 25% Off | Self Drive Cars |
| Avis Offers | Get 30% Off Car Bookings | BMW 5 & X5 Series |
| Avis Discount Coupons | Get Up to Rs 2500 Off | Self Drive Cars |
| Avis Referral Code | Up to Rs 900 Off | Refer & Earn |
| Avis Car Rental India | Flat 50% Off | Chauffeur-Drive Service |
Upping The Game In Car Rental Space
Avis is being looked at as the next big thing in car rental space. Avis India is a joint venture between of The Oberoi Group and the Avis Budget Group. Initially started in the United States the firm expanded across the world. And Avis is now globally the leading service provider of car rentals. This means is that you have one of the best in car rental company serving you, which can only mean that you experience some really reliable service. And it doesn't just stop there, they offer consistent customer support services. They ensure your needs are met, be it by delivering round the clock services. With a fleet of cars to match your lifestyle, the Avis car rental fleet boasts of some of the best luxury cars from the likes of Mercedes and Audi. Booking from them is also super convenient. This makes it a perfect choice for anyone, whether you are looking to book a car locally or for overseas. Avis offers a whole new dimension of luxury cars at your convenience that will make you want to be their permanent customer.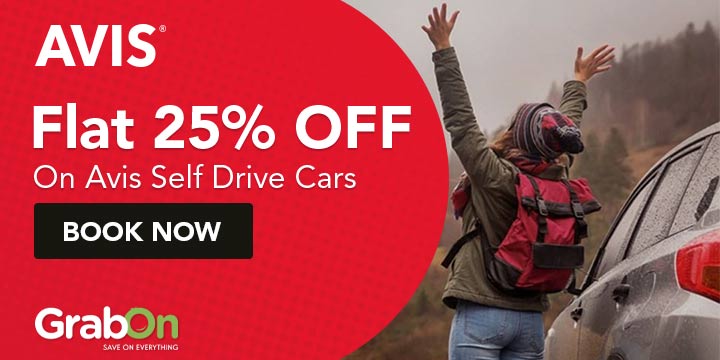 Get Your Own Chauffeur Driven Audi
Have you always wanted to have a chauffeur driven Audi all for yourself? With Avis, you can. Whether you need a trip to or from the airport or a whole trip to the nearby getaway, the company lets you have it. All by yourself. Pick one of the Avis car rental coupons and you won't even have to pay the premium pricing. They also frequently have promotional offers where the 7th day is free on your seven-day trip. No need to go looking for their car rental deals all over the internet. We have all of them sorted on this page. Now, getting to drive a posh car has become easy with the Avis rent a car deals.
Have A Memorable Drive
It is said that the best gift you can give to your loved ones is your time. What better than planning a getaway road trip with your loved one. And, to make it even better you can rent a luxurious car at affordable prices. Great isn't it? You will indeed remember this trip. Take a glimpse at their website and select your kind of car. Book your luxury car now and take that trip soon.
Their Presence
Avis has established a presence overseas and you can expect a seamless experience while booking your rental car. You can book for your international trips right from home, here in India. The Avis car rental Mumbai allows you to book for your trips abroad. Some people prefer Avis car rental Delhi while they book for trips up north. Whether you need to go to Mumbai or Pune or to the US and New Zealand, book the Avis self-drive cars. Their presence and smooth experience will leave you impressed.
Get the Best Avis Offers WIth Your Credit Or Debit Card
Avis car rentals have changed the way people book cars. The global frontrunner in car rental service, Avis has always paid valuable attention to its customers. With multiple offers and amazing deals from banks, why would anyone not take their service? In a world full of offers for customers, you need to have a credit or debit card. Not only will these help you shop easy but also open a whole new avenue of amazing deals and discounts. Be it a Visa Card or a MasterCard, the offers you get are truly brilliant. The best part? Most of the offers are globally inclusive as well. You can avail wonderful offers with Citibank, one of the world's most trusted group. Avis car rentals offer up to 10% discount for residents of India. So, if you do avail offers from Citibank, get ready to slash off 10% off that bill. This offer is open only to Citibank Visa and MasterCard credit or debit cardholders. Avis has launched its services in India recently and has taken the car rental business by storm. Previously, they offered multiple bank offers and discounts for the residents of US, Canada, Australia, New Zealand and the European countries. Since they have just launched India, expect them to roll out multiple offers like they did in the other countries soon. There are more bank offers with your Visa Card or Mastercard. Some banks also offer discounts through Netbanking. Ask your bank for Avis offers and get ready to make your journey memorable.
Save More With GrabOn
Affording grandeur has become a whole lot easier with GrabOn discount codes. Get to drive the cars that you have always dreamt of driving. Grab the Avis coupons before they disappear from this page. Don't forget to use the Avis Coupon code when you confirm your booking.