MoneyTap Coupons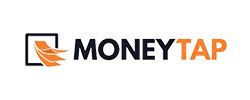 MoneyTap Coupons
5 Coupons & Offers
1 Verified
MoneyTap Coupons
all (5)

coupons (0)

offers (5)
Hot Deal

Instant Loan Eligibilty @ MoneyTap

show details
Comments (0)

Coupon/Offer Details:

Verified on 16 Dec 2018
Get the instant personal loan for your need. Just follow the app and description
No need to wait for days and weeks to get your loan approved.
This is legitimate for all clients who are having the bank accounts.
Just download the application today.
To appreciate the Loan availability.

Hot Deal

Get An Instant Approval for Up To Rs 5 Lakhs Credit & Pay Back In EMI

show details
Comments (0)

Coupon/Offer Details: Verified on 16 Dec 2018.

If you are an utilized (self as well) salaried expert looking for a credit, at that point get instant
approval for Rs 5 lakhs which you can pay in EMI with no collateral.
Look at all the more stunning offers from MoneyTap now! One tap to exchange cash to your record in a flash, 24x7.
Follow the landing page for more details.

Hot Deal

Zero Collateral & Guarantors @ MoneyTap

show details
Comments (0)

Coupon/Offer Details:

Need not to worry about placing your valued property as collateral and security when needing a loan! Simply register with MoneyTap and get easy cash on the go.
Grab all limited period deals today. Hurry Up!

Hot Deal

Personal Credit Card with MoneyTap

show details
Comments (0)

Coupon/Offer Details: Terms & Conditions:-

Overspend and need a credit card! Choose MoneyTap.
Simple process and easy availability.
Grab all limited period deals today. Download the app now!
Follow the landing page to avail the offer
Terms and conditions applied
This offer is applicable for all users
MoneyTap Offers & Promo Codes
Hot Deal

Loan Repayment - Simplified EMIs With MoneyTap

show details
Comments (0)

Coupon/Offer Details:

No need to worry about paying back lump sums amounts!
Simply get started with the MoneyTap app and pay back your loans in flexible EMIs!
Verified MoneyTap Coupons, Offers & Promo Code For All Users | Dec 2018
| Category | MoneyTap Coupons & Promo Code | Validity |
| --- | --- | --- |
| MoneyTap Offers | Instant Loan Eligibilty | All Users |
| MoneyTap Loan Approval | Up To Rs 5 Lakhs | All Users |
| MoneyTap | Personal Credit Card | All Users |
| MoneyTap | EMI Loan Repayment | All Users |
MoneyTap
Ever wondered how it would be to get money transferred to your account on the go? To be able to have your very own personal line credit? Well, now that is possible with MoneyTap. For all the times you ran out of money or needed just a few bucks more, you wished you could borrow that amount from your sibling or have a credit card. Now all that is made simple with MoneyTap, all you gotta do is register, fill out necessary credentials and borrow away. The money tap team ensures to make money accessible to you instantly, be it wherever you are. It works exactly like a credit card but here you can borrow money online. Get money on tap, the entire process is fast and flexible. What's amazing? You get to pay interest only on the used amount. With an instant credit line approval of up to 5 lakhs, you really needn't look elsewhere. You can visit their website to register.
Know The MoneyTap Features

So what features does MoneyTap offer?
Interest rates are applicable only on the usage amount and not on the entire approved amount.
You can withdraw as low as Rs. 3000. Borrowing money wasn't this easy before.
An option to pre-pay your loans. If you happen to have surplus amounts with you at the moment, then you can always pay off your credit loans without additional charges.
You get interesting offers with your MoneyTap credit card. The discount can be availed while you swipe for the first time. Read terms and conditions for insight.
Rechargeable credit limit. Every time you repay your loan, your credit limit is recharged.
Your savings aren't affected. You needn't give any collateral backup to access money from MoneyTap.
So How Does It Work?
So we definitely ought to know how to use this app. The process is fairly simple. All you gotta do is first register yourself on the MoneyTap website. Followed by filling in the required details, post determination of the details and your eligibility, you can give in your KYC documents for final approval. Post-confirmation, you are good to go. You can access the money tap app on the go. Everything available to you at just one tap. And can even re-pay you a loan with just one tap within the specified time limit. Great, right? Try it out soon.
Save The MoneyTap way
One can always look forward to saving on their purchase. Not just on their online shopping endeavors but just a bit more here and there. And now wouldn't it be amazing if you could save with your credit line too? Sure that you have to borrow some money but with incredible discounts and MoneyTap deals in place, you can really have to borrow a bit less. Some of the offers are worth grabbing, for they help you on your payment journey. For more latest deals and offers, stay tuned on this GrabOn page. This page gets updated with more offers from time to time, you surely wouldn't want to miss on any. Shop and save more!
read more
How To Use MoneyTap Coupons On GrabOn?
Filters
Show coupons/offers for existing/repeat users
More About MoneyTap
What if we told you can pay off your bills or access money on the go, anywhere, anytime? And that is when you are out of money or when your bank balance is zero. For the times when you wished you had an elder sibling or just a good friend to lend you some money, MoneyTap has got your back. This app is indeed your life savior, well only because you can get your emergency cash from here. All this just a single tap away, great right? And that's just not it. You really dont have to pay any extra to the repaying amount. Now, what more could one ask for? Time? Well, they have sorted that also for you. Each loan that you lend you gets about three to six solid time to pay it back. Phew! Check out MoneyTap, try their features and maybe decide for yourself. And for more grabs, you can scroll down for interesting deals and offers right here.
show more
CLEAR & RESET
APPLY FILTER