Verified Licious Coupons, Promo Codes & Coupon Codes For Aug 2020 - GrabOn
| Licious Coupons Category | Licious Offers & Coupon Codes | Validity |
| --- | --- | --- |
| Licious New User Offer | Flat 20% Off Code | First Order |
| Licious Coupon Code | Flat 20% Off + 50% Cashback | All Users |
| Licious Paytm Offer | Rs 150 cashback | First 2 Orders |
| Licious Free Delivery Coupon | Orders above Rs 699 | Chicken,Meat, Fish & Eggs |
| Licious Amazon Pay Offer Code | Get Extra 10% Cashback | All Users |
| Licious G Pay Coupon Code | Win Up to Rs 500 | Once Per User |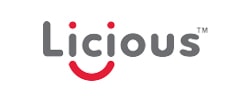 Fresh, trustworthy and affordable, that is what Licious promises to offer and has delivered over the years. With GrabOn though, it goes one step ahead helping you save on your meaty meals too. Buy meat online with the Licious offers, and promo code. What's more? To make it easier for your Licious first order, coupons are listed just for you.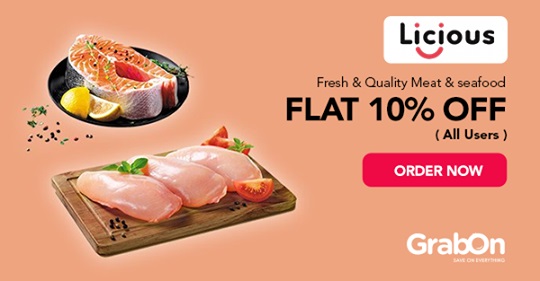 More About Licious
When Abhay and his friend Vivek Gupta realized people were passing on enjoying many delicious Indian dishes because they didn't trust the meat, they decided to address the issue by creating a source that is reliable and accessible to everyone from everywhere. But with lack of resources and financial backup, they had to begin operations out of a friend's apartment in Marathalli, Bangalore. Things began to change when the company served close to over 1300 orders in about a month of starting the fresh meat delivery hub though, and the rest, as they say, is history. Today, they've expanded their operations through multiple cities all over India and you can buy Chicken online, Red Meat, Fish & Seafood, Marinades, Cold Cuts, Spreads & Pickles, Eggs and Exotic Meats in Bengaluru, Hyderabad & NCR regions. Use Licious coupon code to pay less for high-quality meats.
Licious has positioned itself at the forefront of online food delivery companies in India. But, if you are in search of similar options that provide huge ready-to-cook meat, chicken and other non-veg options, then BigBasket and FreshToHome are the ones. They offer fresh and delicious products at an affordable price. With wide range of meat and sea food on both the platforms, you can order what you want and get ready to cook your favorite dish.
Fresh Meat Online
While all meats from Licious are guaranteed to be fresh and delicious, some meats are known to be customer favorites and crowd pleasers when cooked.
Want to buy chicken online?
Pick from Chicken supreme, Boneless Chicken breast, Skinless Chicken – Curry cut, Skinless Chicken Drumsticks, Minced Chicken or Kheema and more. With an option to order chicken online, delivered right to your doorstep, and delicious coupons for cheaper meat, why would you ever walk down the smelly, gory and unreliable streets of meat shops? Try out the Licious first time order coupon to make yourfirst try cheaper.
Want to buy Fish Online
Lucious is the best place to be at then, there is a lot to choose from seafood here, after all, Gutted Anchovy, Basa Fillet ( Platinum Grade), Cleaned Mackerel, Cleaned and gutted Sardine, Bengali cut Freshwater Catla, and more. Still contemplating your Licious first order?
Looking for fresh red meats for an exciting weekend meal?
Grab your picks from Boneless Lamb Leg, Curry cut Lamb Shoulder, Goat mince, Curry Cut Lamb, Mutton Soup bones and more. Delivered with a promise to only deliver meat that the founders would eat themselves, ensures that the red meats are always fresh and hygienic. Licious promo codes mean you save more too!
Cold Cuts
Looking forward to making something out of the ordinary and exciting yet, homecooked and healthy? Consider the wide range of cold cuts available on Lucious meats like Chicken Cocktail Sausages, Long Chicken Sausages, Chicken Breakfast Sausage, Chicken Salami with Chilli, plain Chicken Salami and more. Pay for only what you buy too. To avoid paying for wastage, Lucious weighs your meat after it's skinned and gutted while Licious meat offers to help you save more.
Meat delivery
If you think online meat delivery is too good to be true, you're likely to be blown away when you hear about the marinated meats that will be delivered to your doorstep, completely ready to be cooked. Some of the popular choices include Amritsari Achari Murgh, Boneless Caribbean Jerk Chicken, Nagaland Chicken Pops, Boneless Chicken Tikka, Chicken Roast and many, many more. Have guests coming over you want to serve a hot home-cooked meal to, but don't have the time for the preparations? Marinades are your easy, one-click solution.
Latest News
Licious has a business policy to serve Halal meat - The meat delivery company based out of New Delhi clarifies that they serve only halal meat as part of their business policies. The clarification we made by the meat delivery company in response to an email from an angry customer in light of the recent Twitter controversy on Halal meat.
Delivery startups are tackling challenges during the lockdown - Ecommerce startups face challenges due to the lockdown and come up with smart ways to meet the supply-demand chain. Licious said that they transported meat from Bangalore to New Delhi with the help of Blu Dart's 6-hour delivery service on account of slaughterhouses remaining close in the North. Other problems that startups face are lack of manpower and unavailability of material. The founders of the companies spoke about their challenges in a recent webinar organized by Fireside Ventures and TiE Delhi-NCR.