Picture yourself wandering through the verdant tea plantations of Munnar, where the morning mist delicately embraces your skin, awakening your senses to a symphony of nature's wonders. Or imagine being spellbound before the glorious Mysore Palace, as if stepping into a timeless tale of kings and queens, engulfed by the sheer grandeur of history's embrace. As Bunny once passionately said, "Main udna chahta hoon, daudna chahta hoon, girna bhi chahta hoon… bus rukna nahi chahta!"
South India unfolds a myriad of such (Bunny-approved) breathtaking destinations, each a trove of unforgettable experiences…and we're about to unlock its secrets one destination at a time. So, my travel enthusiasts, fasten your shoelaces damn tight and get ready to find out some of the best tourist places you must visit in South India.
Want to get lost in the magic of the enchanting South? Yeah? Let's go!
Our Top Picks:
| | |
| --- | --- |
| Best Location | Kodaikanal |
| Most Picturesque | Ooty |
| Most Unique | Pondicherry |
| Best Offered Experiences | Gokarna |
Top 15 Best Tourist Places in South India
If your travel is focused on a barrage of sensory experiences, we have the right formula for you. Sit back and enjoy the ride!
1. Hampi, Karnataka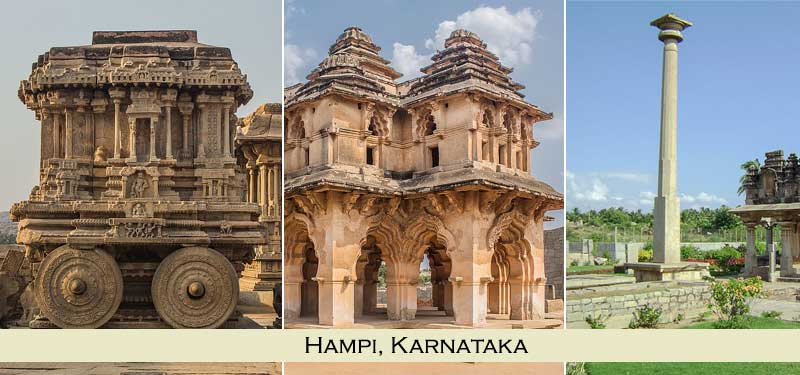 A UNESCO World Heritage Site, an ancient village in east-central Karnataka, Hampi is a treasure for the traveller who basks in the glory of ruins. The last capital of one of the most prominent Hindu Empires, Vijaynagar, Hampi, is an enchanting ruins site on the banks of the river Tungabhadra. This quaint little heritage town is known worldwide for its mesmerising architectural ruins dating back to the 14th century. Hampi has something for everyone – whether magnificent temples, intermingled rock formations, monoliths, or old forts.
Hampi does not have an airport; the nearest airport is in Hubli. The nearest town is Hospet, and you can quickly get a train to Hospet. The Kariganuru railway station is just 10 km away from Hampi. It gets hot in Hampi during the summer, so plan a visit between August and March to enjoy it thoroughly. The place is well connected by bus and train. You can book a bus ticket using our Abhibus coupon and deals page.
2. Kerala Backwaters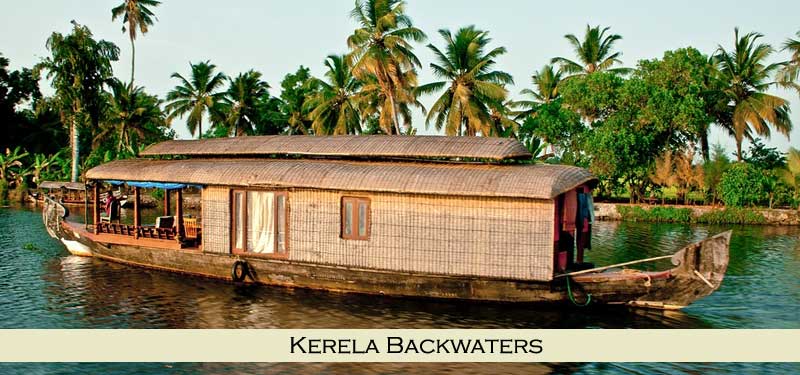 Kerala backwaters are perhaps the most distinctive tourist place in South India. It is perfect for travellers who intend to soak in nature's purest and blissful form. A ride in a houseboat from Kumarakom to Alleppey, then relaxing on the Alappuzha Beach, is a once-in-a-lifetime experience. The waters are lazy, almost still, grazed by palm trees, and laced with canals and lagoons parallel to the Arabian Sea. A night at the houseboat with lip-smacking local cuisine prepared with fresh fish and the sight of pristine waters serves as food for the soul.
You can reach 'God's own country' by air and land in Kochi. From there, take a road trip to Kumarakom. You can also take the train as Kerala is well-connected. The best time to visit would be from October to May.
3. Madurai, Tamil Nadu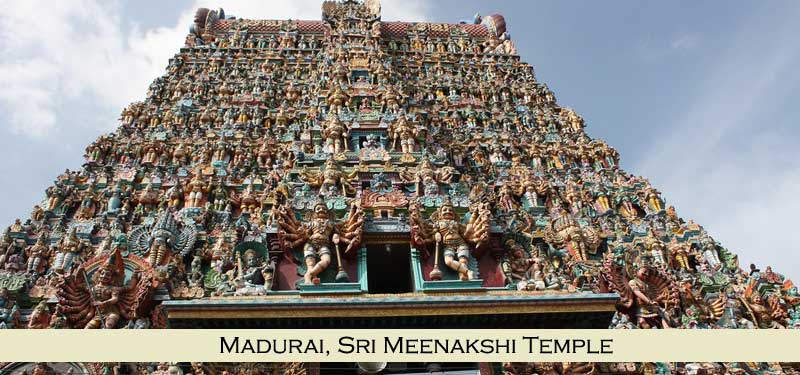 A prime heritage city of Tamil Nadu, Madurai, has immense cultural and educational importance. It is also one of the important industrial towns. With several historical monuments, Madurai attracts pilgrims from all over the country. Two of the most prominent temples in Madurai are Meenakshi Amman Temple and Tirumalai Nayak Palace, which give splendid glimpses of the rich traditional Dravidian architecture with stunning and intricate designs. It is referred to as the 'Athens of the East' as it is situated on the banks of River Vaigai. Tread on foot in the old town for an enriching historical experience you will cherish forever.
Direct trains are available to Madurai from many cities in India. Madurai is also well connected with other cities of India via flights. 464 km from Chennai, you can also hop on buses to reach Madurai. Plan your trip between October and May since it gets hot during the summer.
4. Pondicherry (Puducherry)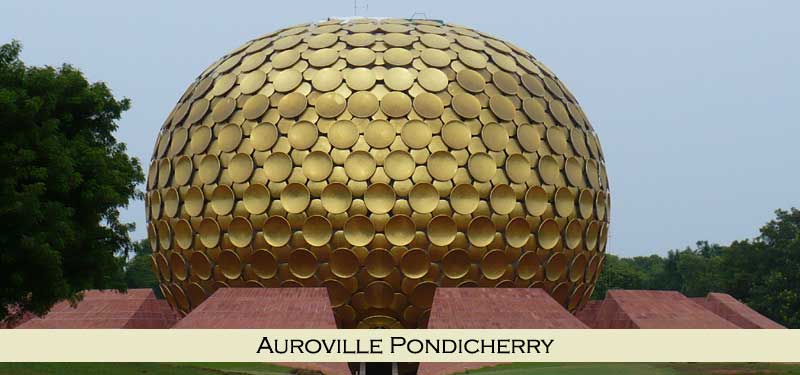 Pondicherry is a union territory on the east coast of Tamil Nadu. The place is famously referred to as 'the French Riviera of the East.' It was under French colonial establishment until 1954. It also offers a journey into the country's colonial history with a touch of French influences to history buffs and architecture lovers. French culture and allure come alive in Puducherry with brightly painted houses, large boulevards, French-inspired street names, churches, and historical structures in colonial architecture, cobbled streets, and delicious French-inspired foods. Bask in the Promenade, dine in French restaurants, or soak up the pristine beach views; Puducherry has much to offer.
The nearest airport is Chennai, and Pondicherry is well-connected with trains from various cities in India. Many flock to the town for the famous Sri Aurobindo Ashram in Auroville. This small coastal town is suitable for a weekend trip. Not sure where to stay? Check out some of the best offers and deals Airbnb offers in Pondicherry.
5. Ooty, Tamil Nadu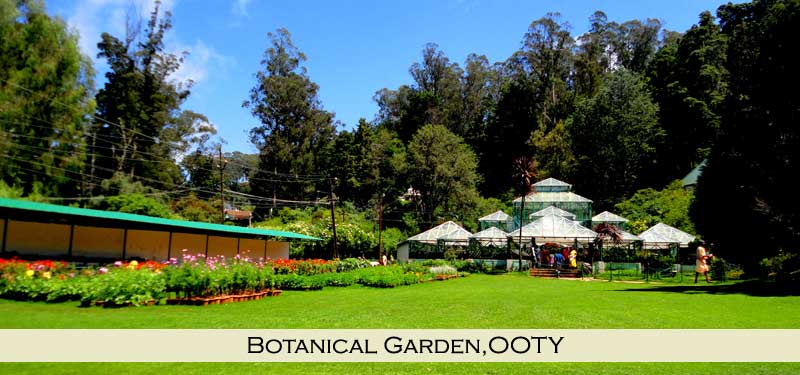 If the hill stations of the North are off your list now, then try taking a summer break in Ooty (also known as Udhagamandalam and short for Ootacamund) in Tamil Nadu. The mystical Blue Mountains of the Nilgiris, alluring tea gardens, serene waterfalls, and an expansive lake covering 65 acres are a paradise for a nature lover. The Toy Train of Ooty is famous for the panoramic views of this hill station in the south. The historic Nilgiri Mountain Railways is also a UNESCO world heritage site with as many as 16 tunnels and several bridges. Trek to Doddabetta Peak for scenic views from the top. Because it is an all-year-round destination, plan a visit to this picturesque hill station in South India whenever you feel like taking a break.
You can take the flight to Coimbatore and drive for about 2 hours to reach Ooty. It is a 6 hours drive to Ooty from Bangalore. Coimbatore and Tiruppur are the nearest railway stations.
6. Gokarna, Karnataka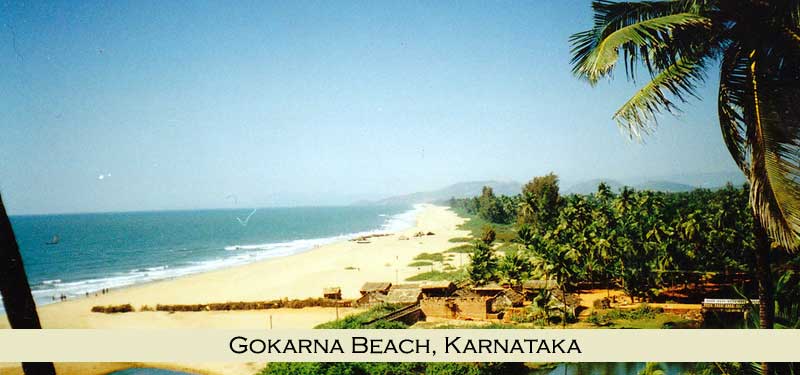 Beaches are our favourites, aren't they? But Goa is too crowded, and for most regular tourists it's 'been there, done that.' So, have you heard about the magnificent yet secluded Gokarna beaches in Karnataka (Uttara Kannada)? The pristine 'Om' Beach' is famous for its Om-shaped beachline when viewed from the hilltop. For a relaxing, slow-paced beach holiday, head to this unusual tourist place in South India. We are sure you won't regret it. The laidback serene beaches are also home to some stunning temples like Mahabaleshwar Temple, dedicated to Lord Shiva.
Plan your holiday in Gokarna from October to March. You can fly to Dabolim Airport or get on a train to Ankola Railway Station.
7. Munnar, Kerala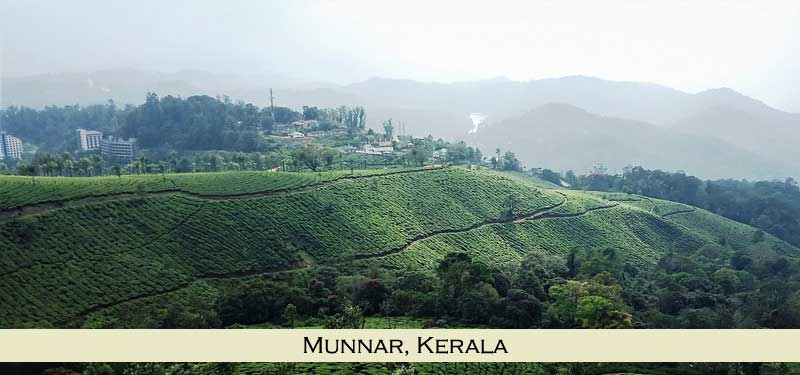 Another popular summer destination in South India, Munnar is home to deep valleys, beautiful green hills, tea and coffee plantations, and breathtaking waterfalls. Munnar was established in the late 19th century and is the former resort of the British Raj elite. It is also home to many endangered species like the Nilgiri Tahr and the Neelakurinji. It also has many protected areas for conserving forests and wildlife. The natural beauty of Munnar will take your heart away, and it should be on your list of must-see places in South India. Get a feel of local Kerala culture and food and enjoy being close to nature with scenic views. Don't miss out on the handmade chocolates, and shop for some exquisite varieties of teas and spices!
While the weather in Munnar is excellent all year through, it outshines with great scenic views after the Monsoons. Kochi and Madurai airports are the nearest if you plan to travel by air. Ernakulam Railway Station is the closest if travelling to Munnar by train.
8. Coorg, Karnataka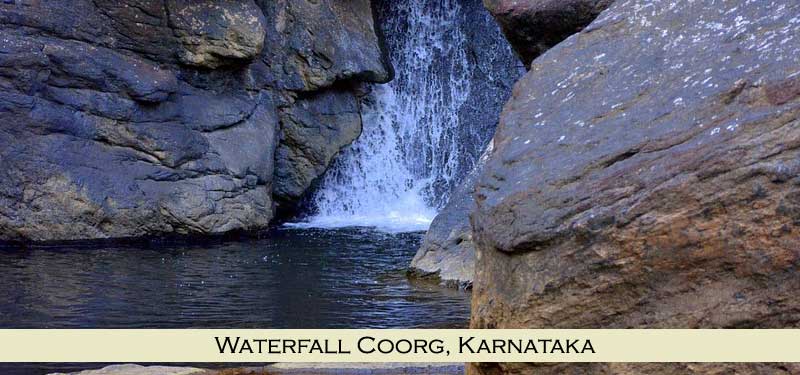 Coorg, the Romanized version of Karnataka's Kodagu region, is well known for its great tea and coffee gardens and scenic views of alluring mountains. Great weather, enchanting waterfalls, and mountains make Coorg one of the most fascinating tourist destinations in South India. Here, you can indulge in boating, trekking, camping, and rafting. Soak up the sun in a comfortable homestay sipping cups of freshly brewed coffee with a book to read amidst natural scenic views and a cool breeze.
Mysore is nearest to Coorg, whether you travel by air or by train. It is a popular weekend destination in the south, so ensure you book early to avoid surprises!
9. Mysore, Karnataka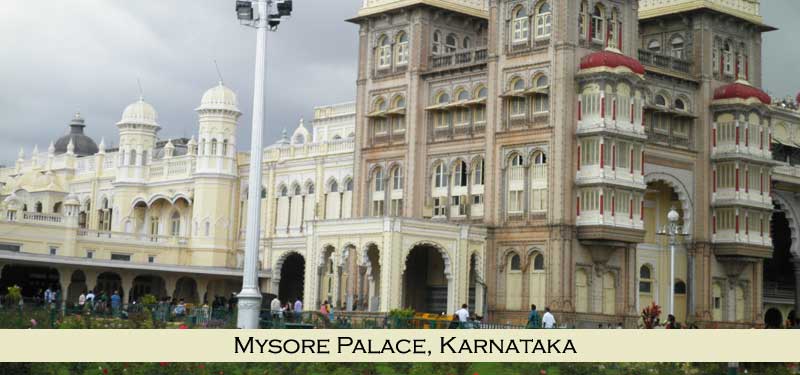 Mysore's royal heritage is well-known worldwide, and the Palace is the city's main attraction. Many small and big palaces, heritage buildings, temples, and gardens, call this city their home. One of the grandest palaces in India, the Mysore Palace, should be on your bucket list to take a walk down history. It also houses one of the best Zoos in India, and sandalwood shopping from the town is a must. The light show at the beautiful Brindavan Gardens and the Karanji Lake also make attractive tourist attractions in Mysore.
Mysore has an airport as well as a railway station. It is just about 140 kilometres from Bangalore and is a popular weekend destination. October to May is the best month to visit this heritage city.
If you are worried about running out of places to visit, don't forget to check out our blog on the best monsoon vacationing locations across India.
10. Rameshwaram and Dhanushkodi, Tamil Nadu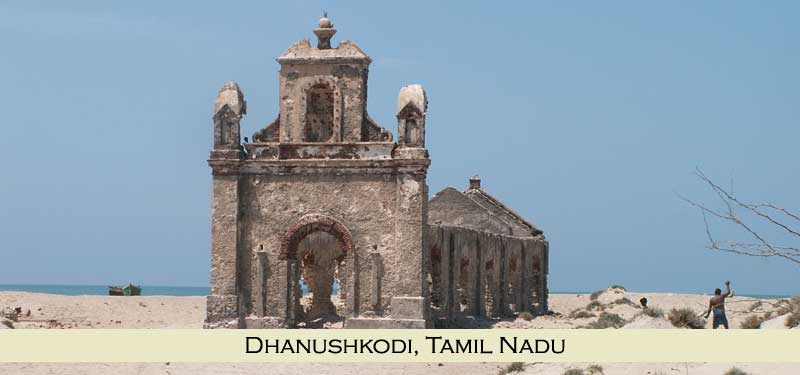 Famous pilgrimage destinations of South India, Rameshwaram and Dhanushkodi in Tamil Nadu offer more than spiritual satisfaction. The Ramanathaswamy Temple is an architectural marvel in itself. Hindus believe bathing in the pristine waters of Agni Theertham washes their sins. Rameshwaram is also home to a few beaches with gentle waves and the utmost cleanliness. Parallel, Dhanushkodi presents the remains of a town that was wiped away during the 1964 Rameswaram cyclone. It has a lot of significance in Hindu mythology. The Ram Setu is believed to have been built from here, the southernmost destination in India. Sri Lanka is a mere 30 km away!
Air, railways, and roads are well connected in this little town with the nearest airport in Madurai. Tuticorin Airport is also about 145 km away. This tourist and religious destination of South India, can be visited all year round except in peak summers.
11. Thekkady, Kerala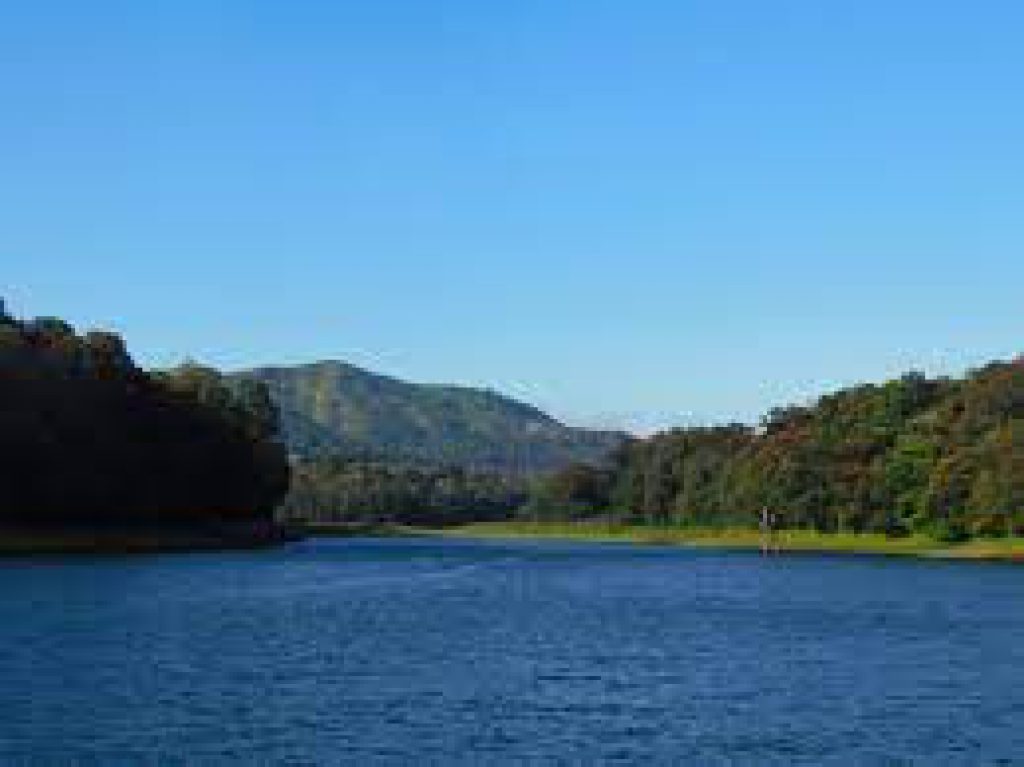 Known particularly for its breathtaking natural beauty and wildlife, Thekkady is home to the Periyar Wildlife Sanctuary, sprawling over 305 km2. Tourists can enjoy various activities like wildlife safaris, jungle treks, and bamboo rafting in the sanctuary. The scenic beauty of the place, with its lush green forests, rolling hills, and sparkling streams, attracts nature enthusiasts and adventure lovers alike. Thekkady is famous for its delicious South Indian cuisine, especially seafood dishes like fish curry, prawn fry, and crab roast. Vegetarian and vegan food options like appam, dosa, and sambar are also popular.
To reach Thekkady, the nearest airport is the Cochin International Airport, and the nearest railway station is Kottayam. Tourists can also take a bus or hire a taxi from nearby cities like Kochi, Madurai, and Trivandrum.
12. Dandeli, Karnataka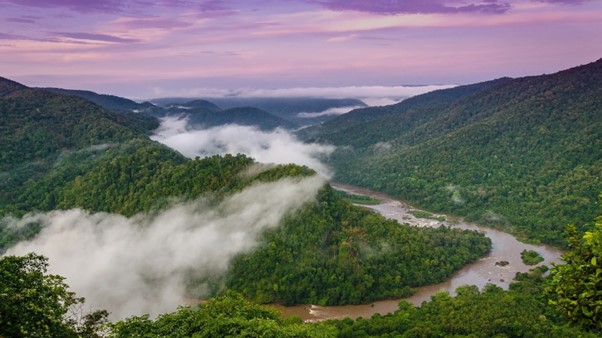 Cradled in the lap of the Western Ghats is another nature lover's paradise, Dandeli. It boasts awe-inspiring landscapes and a plethora of thrilling activities. Home to dense forests, meandering rivers, and abundant wildlife, Dandeli offers a truly immersive experience.
Adventure enthusiasts can find their calling with adrenaline-pumping pursuits like white-water rafting on the Kali River, trekking through the jungles, and embarking on thrilling wildlife safaris to catch glimpses of the Black Panthers that inhabit the region. As the golden sun sets behind the dense canopy, the tranquil atmosphere of Dandeli sets the stage for an evening filled with bonfires and enchanting stargazing sessions, making it a perfect getaway for those seeking adventure and serenity.
You can reach this haven of natural beauty by taking a flight to Hubli Airport, located 56 km away. For those who yearn for train travel, the nearest railway station is Alnavar Junction. And if road travel is something you are looking for, you can take a bus or hire a taxi from nearby cities or towns in Karnataka.
13. Kodaikanal, Tamil Nadu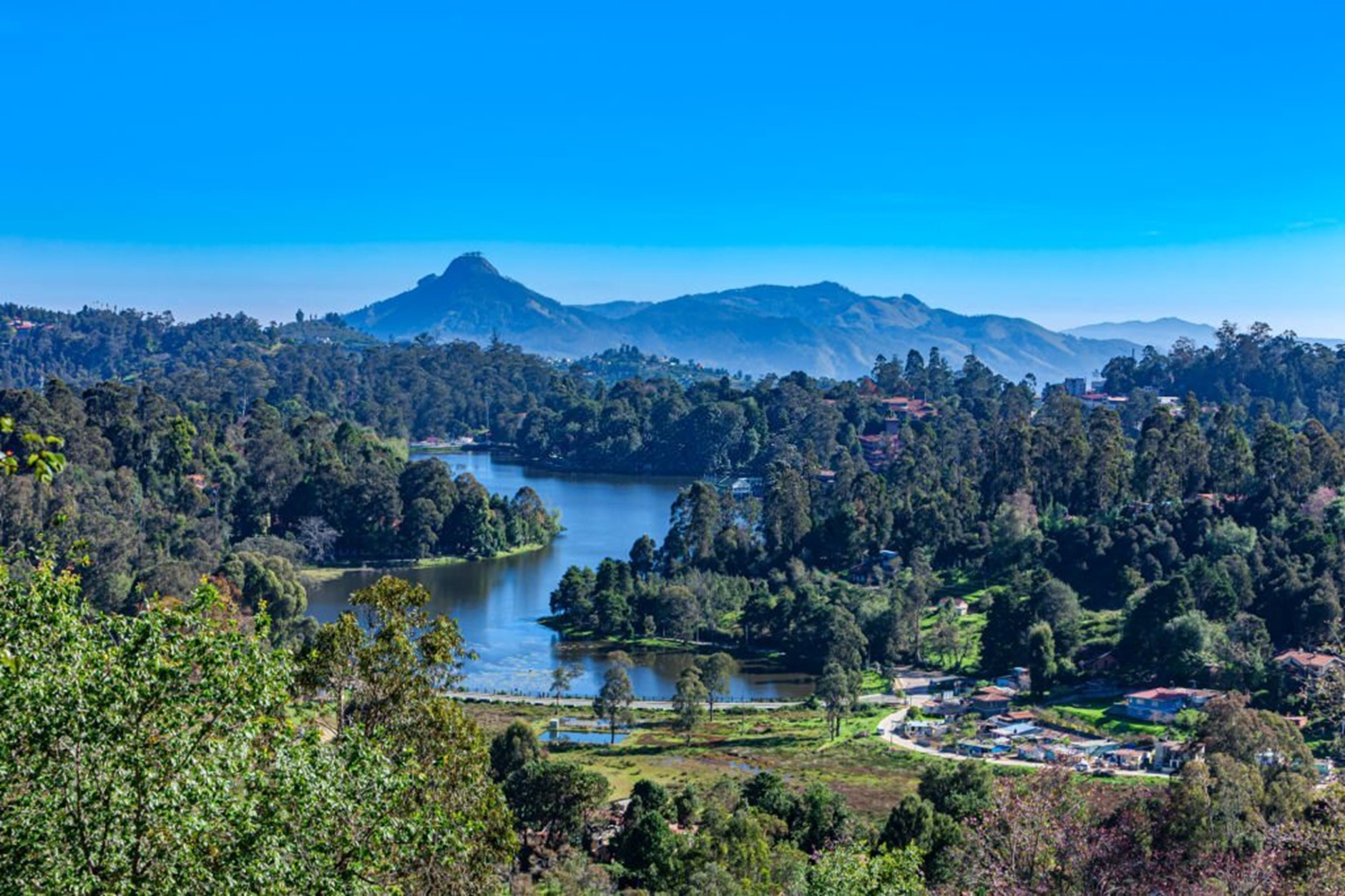 Kodaikanal, the princess of hill stations, is nestled amidst the Western Ghats in Tamil Nadu, which welcomes travellers with its enchanting landscapes and indulgent activities. Surrounded by dense forests, hills, and tranquil lakes, Kodaikanal offers an escape from the busy world and is one of the most sought-after honeymoon destinations in India.
You can immerse yourself in the lap of nature by strolling through the green meadows, exploring dense pine forests, and gazing at the waterfalls that cascade down the hills. For adventurous souls, there are opportunities for trekking amidst the misty mountains and boating on the picturesque Kodaikanal Lake. Whether you're seeking solitude or adventure, Kodaikanal's charm is bound to captivate your heart.
To embark on this enchanting journey to Kodaikanal, you can choose from various transportation options that add to the thrill of the trip. The nearest airport to Kodaikanal is Madurai International Airport. Alternatively, you can opt for the romance of train travel by arriving at Kodai Road railway station.
14.Goa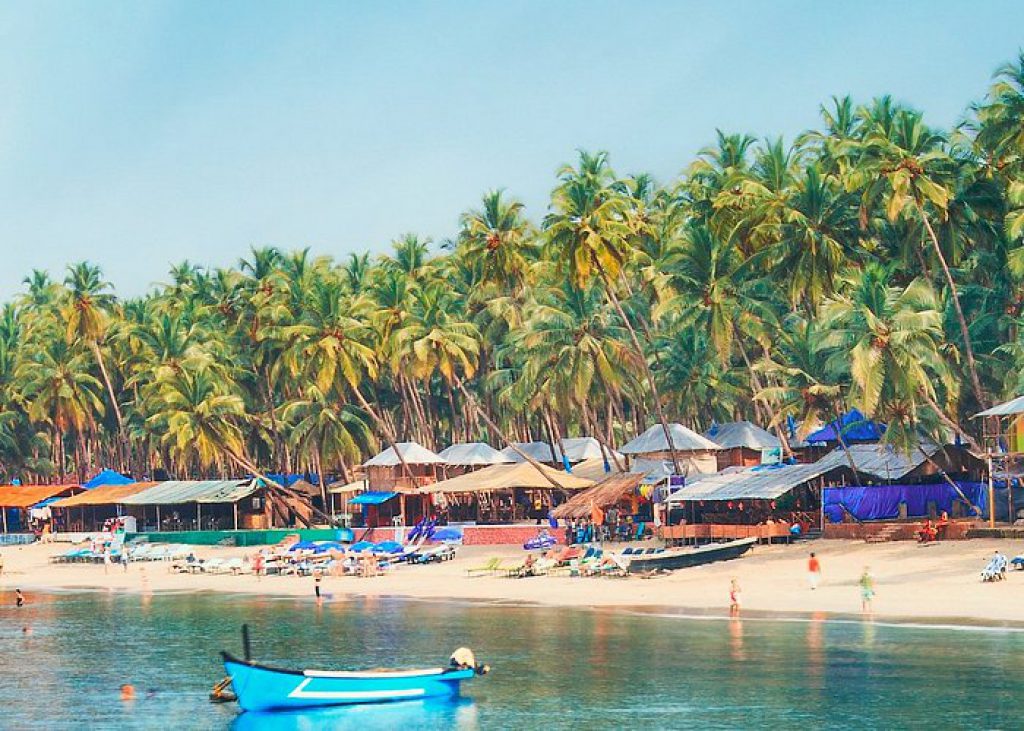 Goa is a popular tourist destination located on the west coast of India, known for its beautiful beaches, vibrant nightlife, and Portuguese heritage. It is one of the smallest states in India, but it attracts a large number of tourists from all over the world.
The main attraction of this place is its long stretches of sandy beaches like Baga, Calangute, and Anjuna, which offer various water sports activities like parasailing, jet-skiing, and banana boat rides. Goa is well-recognized for its seafood dishes like prawn curry, fish fry, and crab masala. It is a must-visit destination for anyone who loves beaches, nightlife, culture, and food.
Dabolim Airport is the closest airport to Goa, located about 30 km away, while the nearest railway station is Madgaon. Public transportation from nearby cities is also available.
15. Kudremukh, Karnataka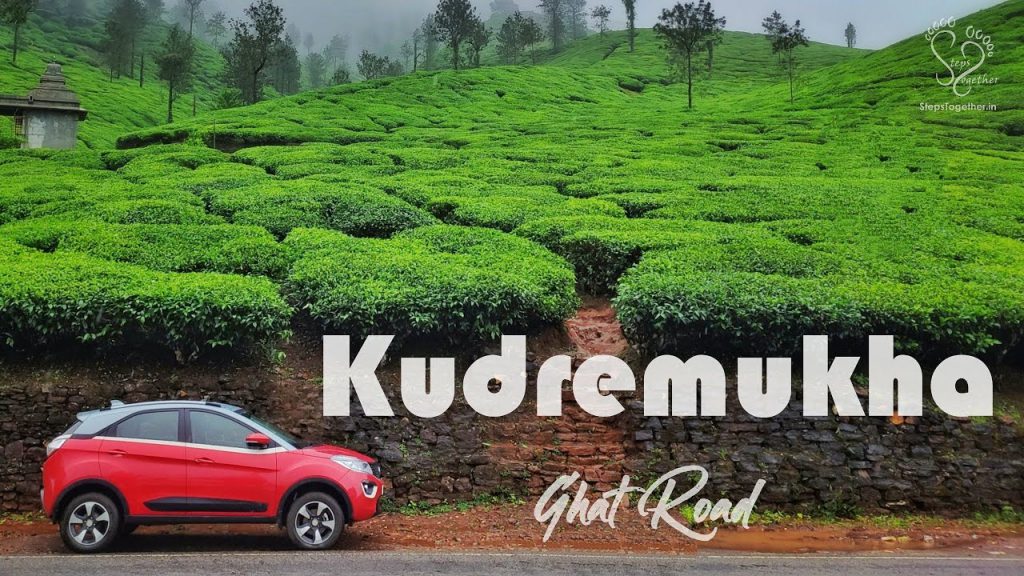 Kudremukh is a hidden gem of Karnataka that has gained popularity among tourists This mountain range, known for its breathtaking beauty and biodiversity, offers a unique experience for travellers who explore the unexplored. The trekking trails, which range from easy to challenging, take you through dense forests, streams, and waterfalls, allowing you to immerse yourself in nature's splendour.
The local cuisine is a blend of coastal and South Indian flavours, and the must-try dishes include Kori Gassi (chicken curry), Mangalorean fish curry, and Neer Dosa (rice pancakes).
If you want to visit Kudremukh, the nearest airport is Mangalore International Airport, while the nearest railway station is Kadur.
The bottom line
The list of the best places to visit in South India has compelled us to pack our bags and plan a trip to cover these places. We are sure it happened to you too! These destinations have the power to make you feel refreshed and relaxed.
But, if you have covered these places (and many more that are not on this list), why not travel abroad? Don't you worry; we have something international too! You can have a personal research sesh on budget-friendly locations; or start with our guide on the cheapest international destinations you can travel to.
Things To Do in South India as a Tourist
South India is a vibrant and culturally rich part of the country that is home to some of the most incredible sights, sounds, and experiences that India has to offer. Whether you're a history buff, an adventure seeker, a foodie, or just looking for a relaxing getaway, there's something for everyone in this part of the country.
Here are some of the things you should not miss out on in South India as a tourist:
Explore the Backwaters of Kerala: The backwaters of Kerala are one of the most popular tourist attractions in South India. A network of lagoons, lakes, and canals that run parallel to the Arabian Sea, the backwaters are best explored on a houseboat. Spend a few days on a houseboat, cruising through the serene backwaters, and enjoy the spectacular views of coconut groves, paddy fields, and fishing villages.
Visit the Temples of Tamil Nadu: Tamil Nadu is home to some of the most magnificent temples in the country. From the Brihadeeswara Temple in Thanjavur to the Meenakshi Amman Temple in Madurai, the temples of Tamil Nadu are a testament to the rich cultural heritage of the region. Marvel at the intricate carvings, sculptures, and architecture of these ancient temples, and experience the spirituality and devotion of the locals.
Trek in the Western Ghats: The Western Ghats are a UNESCO World Heritage Site and a biodiversity hotspot, home to diverse flora and fauna. Trekking in the Western Ghats is a popular activity among adventure enthusiasts, and there are plenty of trails to suit all levels of fitness and experience. The Nilgiri Hills, Coorg, and Wayanad are some of the best places to trek in South India.
Try the Local Cuisine: South Indian cuisine is famous for its unique flavours, aromas, and ingredients. From the dosas and idlis of Tamil Nadu to the biryanis and curries of Hyderabad, there's no shortage of delicious food in South India. Don't forget to sample the local snacks, sweets, and beverages, such as filter coffee and masala chai.
Attend a Festival: South India is known for its colourful festivals and celebrations, reflecting the region's vibrant culture and traditions. From Onam in Kerala to Pongal (or Makar Sankranti) in Tamil Nadu, there's always something to celebrate. Attend a festival to witness the local customs, dance performances, and music, and immerse yourself in the festive spirit.
South India is a must-visit destination for anyone looking to experience India's rich cultural heritage, natural beauty, and warm hospitality.
Frequently Asked Questions
1. What are the best tourist places to visit in South India?
The top tourist destinations in South India include the backwaters of Kerala, the beaches of Goa, the temples of Tamil Nadu, the hill stations of the Western Ghats, and the historical city of Hampi.
2. What is the best time to visit South India?
The best time to visit South India depends on the specific destination and the type of experience you are looking for. Generally, the winter months from November to February are considered the best time to visit South India as the weather is cool and pleasant. However, the monsoon season from June to September is also great.
3. What is the food like in South India?
South Indian cuisine has unique flavours and aromas. The must-try dishes include dosa, idli, sambar, rasam, biryani, and seafood. Vegetarian options are also plentiful, featuring rice, lentils, and vegetables.
4. What are some unique experiences to have in South India?
You can explore the backwaters of Kerala on a houseboat, trek through the Western Ghats, attend a classical music concert in Chennai, watch a traditional Kathakali, Kuchipudi, or Bharatanatyam dance performance, and sample the local street food in Hyderabad.
5. What are some of the most prominent wildlife destinations in South India?
South India is home to several national parks and wildlife sanctuaries. Some popular ones include Periyar National Park in Kerala, Bandipur National Park in Karnataka, Mudumalai Wildlife Sanctuary in Tamil Nadu, and Nagarhole National Park in Coorg. These destinations offer a chance to spot elephants, tigers, leopards, and various bird species.