In a world propelled by data and connectivity, cloud hosting has become the backbone of modern businesses, offering unparalleled scalability, security, and accessibility. But with a myriad of service providers competing for attention, finding the perfect cloud hosting solution can feel like navigating a dense fog.
Pause for a second, because we have actually put our resources to use to test out some of the popular names in the cloud hosting realm and managed to narrow down a quick list of the best platforms out there. It does not matter whether you are part of a small start-up or a big conglomerate, in the digital space, we all are nothing but a few binaries and codes and what truly matters is how soundly you can make your presence known online.
What is Cloud Hosting?
Cloud hosting is a process of claiming digital ownership that provides businesses and individuals with a flexible and scalable platform to host their websites, applications, and data. Unlike traditional hosting methods, where resources are limited to a single physical server, cloud hosting harnesses the power of virtualization and distributes resources across multiple interconnected servers. There are several features that distinguish cloud hosting from other types of traditional hosting methods:
Distributed Infrastructure: Cloud hosting utilizes a network of interconnected servers to distribute resources, ensuring high availability and reliability.
Scalability: Resources can be easily scaled up or down based on demand, allowing businesses to handle traffic spikes and accommodate growth.
Enhanced Security: Cloud hosting providers implement robust security measures, including data encryption, firewalls, and regular backups, to safeguard your information.
Accessibility: Cloud hosting allows users to access their data and applications from anywhere, using any device with an internet connection.
Our Top Favourites
Choosing our favorite among the endless options was quite an adventure and it was a rather difficult task. There are so many new cloud hosting platforms, all of which offer incredible and unique features, that narrowing it down to a list of ten was quite a hassle. In the end, what mattered to us were a few basic parameters.
Customer and Expert Reviews
Scalability
Access
Security
Affordability
Speed and reliability.
| | |
| --- | --- |
| Best overall | HostGator |
| Best for traffic and content heavy websites | MochaHost |
| Best for WordPress hosting | SiteGround |
| Most cost efficient | Hostinger |
Black Friday Deals 2023 By Top Cloud Hosting Providers
In the world of cloud hosting, the sale Black Friday 2023 brings remarkable savings on the top service providers. Starting on November 24th and running through Cyber Monday on November 27th, customers can anticipate jaw-dropping discounts of up to 86% off from industry-leading providers.
At the top of the Black Friday Sale list, Hostinger takes the spotlight with an impressive 86% discount, making it an irresistible choice for those seeking affordable, high-quality hosting. HostGator follows closely behind, offering up to 60% off, while MochaHost steps in with a generous 50% lifetime discount coupled with FREE setup. GoDaddy joins the fray with discounts of up to 77%, and Kamatera sweetens the deal with a one-month free trial, plus an extra $100 off when using the promo code.
Don't miss this chance to elevate your web hosting experience and boost your online success. Act now to secure these incredible Black Friday deals!
Top 10 Best Cloud Hosting Service Providers
Check out our roundup of the absolute best cloud hosting service providers, where lightning-fast speeds, rock-solid security, and top-notch support take center stage. Get ready to elevate your online presence and embrace the cloud like never before.
Hostinger is a highly reputable cloud hosting service provider that caters to a wide range of users, including startups, professionals, and enterprises. With its dedicated server and cloud web hosting plans, Hostinger ensures optimal performance and reliability for its customers. The cloud hosting plans operate on multiple isolated virtual machines, guaranteeing enhanced security and scalability.
One of the key strengths of Hostinger lies in its user-friendly interface, making it accessible to both technical and non-technical users. Additionally, Hostinger offers an intuitive website builder that allows users to create professional-looking websites without the need for extensive coding knowledge. This feature-rich web hosting platform provides a wide range of tools and resources to enhance the website-building experience and optimize the overall performance of hosted sites.
Pros:
Onboarding process is user friendly and simple to understand
Offers competitive pricing (but is the cheapest of the lot)
Has several server locations
Cons:
Reports of inconsistent performance
Platform lacks disk space
Pricing: Starts at INR 699 per month (+3 months free for new users)
2. HostGator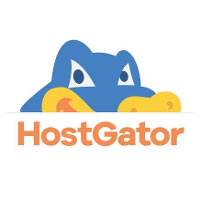 HostGator's SSD Cloud Server is a compelling choice for businesses seeking lightning-fast performance. With premium hardware, low-density servers, and integrated NGINX Plus caching, websites experience 2X faster speeds.
By hosting everything from operating systems to databases on SSD drives, HostGator enables faster page load speeds and provides a more stable and robust architecture. Their powerful SSD storage servers guarantee superior performance and durability.
Pros:
Have a very quick load time
Offers free domain names and a website builder
Has a 30-day money back guarantee
Cons:
Does not have good RAM storage (approximately 6 GB)
Customer support and maintenance takes time
Pricing: Starts at INR 279 per month
3. MochaHost

MochaHost emerged as an integrated, flexible, and affordable online platform as early as 2002. They specialize in professional hosting, web design, e-commerce, and Internet promotion services.
They have a Lifetime Discount Guarantee, ensuring low prices for as long as you stay with them. With 24/7 technical support, a free website builder, free domain name, free migration assistance, and free unlimited SSL certificates, MochaHost strives to meet all your hosting needs.
Pros:
Automated site monitoring
Can be up scaled depending on the changing needs of the market
Supports different operating systems including Linux OS, Ubuntu and CentOS
Cons:
Does not support Windows
Requires basic knowledge of the platform to use efficiently
Pricing: Starts at $2.29 per month
4. InMotion Hosting

InMotion Hosting is a trusted digital solutions company that offers web hosting, cloud-based solutions, and managed services to businesses worldwide. With a customer base of over 170,000, their mission is to make powerful tools and platforms, they have been committed to empowering users to enhance their online presence.
With offices situated in multiple locations and data centers across the globe, they provide high-availability, dedicated IP, server snapshots, customizable operating systems, top-tier network connectivity, resource monitoring, and more.
Pros:
Offers excellent 365/24/7 site monitoring and maintenance
Live monitoring of resources that are used
Flexible and customisable plans
Cons:
Plans are on the pricier end of the spectrum
Extra charges for automated backup
Pricing: Starts at $5 per month
5. SiteGround

SiteGround offers a premium cloud hosting platform built on the reliable and speedy Google Cloud infrastructure. With SSD persistent storage and a fast network, they ensure optimal site speed and high-level redundancy.
Their fully managed service means their experienced DevOps team takes care of all the IT aspects, allowing you to focus on your business. SiteGround provides easy account management for hosting clients, with custom hosting packages and specific client roles.
Pros:
Offers staging and Git integration enhanced performance and caching
Automated daily back up of data
14-day money back guarantee
Cons:
Does not provide free domains
Storage capacity is lower than other platforms (40 GB to 160 GB)
Pricing: Starts at $100 per month
6. InterServer

InterServer, a leading web hosting provider that has been helping businesses achieve their goals for the past 22 years. They offer a range of innovative products and services, including Shared Hosting, Cloud Hosting, Quick Servers, Dedicated Servers, and colocation services.
They serve a diverse customer base, from individual freelancers to Fortune 500 companies, both domestically and internationally. They operate data centers in Secaucus, NJ, and Los Angeles, CA, and provide 24/7 customer support through phone, live chat, and ticket system.
Pros:
Offers a Cloud Remote Backup Service
Free migration and transfer of data across platforms
Short-term, flexible plans
Cons:
Does not have a free trail option
Extra costs for back-up storage
Pricing: Starts at $2.50 per month
7. ScalaHosting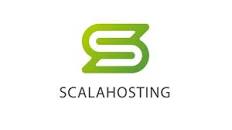 ScalaHosting is a digital solutions platform that aims to make VPS hosting accessible and user-friendly for all, from students to large-scale teams. Their cloud hosting platform prioritizes security, scalability, and ease of management.
With over 50,000 customers and hosting over 700,000 websites, ScalaHosting offers high-performance, ultra-secure, and affordable VPS solutions. Their in-house solutions, including SPanel and SShield, revolutionize web hosting, and their fully managed support and seamless migration services provide a worry-free experience for users.
Pros:
Unmetered bandwidth
Has a one-click Softaculous installer (installs 400 scripts at once)
Branded as a white-label hosting service
Cons:
Fees increase with each renewal
There is no in-built website builder
Pricing: Starts at $30 per month
8. GoDaddy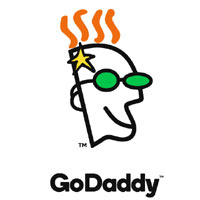 GoDaddy is a globally recognized platform that supports millions of entrepreneurs by providing them with the necessary tools and assistance to grow their online presence. They enable users to create appealing websites, attract customers through digital marketing, and effectively manage their work.
Their plans include features such as server monitoring, bare metal servers for complete control, a choice between SSD or HDD storage options, basic built-in security measures and user-friendly control panels like cPanel/WHM or Plesk Webhost Edition.
Pros:
Excellent and swift customer support
Free domain
99.9% guarantee on up-time
Cons:
Database recovery is pricey
Money back window is very brief for users without a multi-year plan
Pricing: Starts at INR 699 per month
9. Kamatera

Kamatera is a prominent global cloud services platform provider that offers enterprise-grade cloud infrastructure products to organizations of all sizes. They operate in 18 data centers worldwide, serving tens of thousands of clients, including start-ups and application developers.
Their range of scalable cloud infrastructure products includes Cloud Servers, Cloud Block Storage, Private Cloud Network, Cloud Load Balancer, Cloud Firewall, and more. The platform is well recognised for its instant scaling capabilities, 99.95% uptime guarantee, and a pay-by-the-minute pricing model.
Pros:
Premium, high-end cloud hosting service
Offers free migrations
Has several data centers across the world
Cons:
Does not offer SSL certificates
Does not support shared hosting
Pricing: Variable pricing depending upon the features
10. Nexcess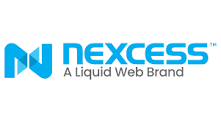 Nexcess, a brand within the CloudOne Digital portfolio, has been serving and supporting small businesses, large enterprises, designers, developers, and agencies for over 23 years. With 10 global data centers and hosting expertise, it has hosted over 500,000 websites.
Users trust Nexcess for its better scalability, security, speed, and support. As part of the Liquid Web Family of Brands, which includes Liquid Web, Nexcess, and StellarWP, they deliver technology, services, and support for businesses and nonprofits running critical websites, ecommerce stores, and applications.
Pros:
Websites hosted are quick and does not lag
Free access to all WordPress hosting features
Unlimited storage and a fairly decent limit on bandwidth
Cons:
Dashboard is difficult to navigate and seem incomplete
Delay in customer support and maintenance
Pricing: Starts at $52 per month
What are the main advantages of using cloud hosting platforms?
Cloud hosting platforms offer several advantages that make them a popular choice for many businesses. Here are some of the main advantages:
Reliability and Availability:
Cloud hosting platforms typically have a high level of redundancy and multiple server locations. This helps ensure high availability and minimizes the risk of downtime. They also usually offer SLA certificates that promise a certain margin of uptime.
Cloud hosting can be cost-effective compared to traditional hosting options. Instead of investing in expensive infrastructure and maintenance costs, businesses can pay for cloud services based on their usage.
Leading cloud hosting providers invest heavily in security measures and technologies to protect their infrastructure and customer data. They employ advanced encryption, firewalls, access controls, and regular security audits to ensure data safety. Additionally, cloud platforms often provide data backup and disaster recovery options, adding an extra layer of protection.
Cloud hosting platforms often leverage distributed computing and content delivery networks (CDNs) to improve website and application performance. CDNs help deliver content from servers geographically closer to end-users, reducing latency and improving load times. The scalability of cloud hosting also allows for handling high traffic volumes without compromising performance.
Flexibility and Ease of Management:
Cloud hosting platforms function using intuitive web-based interfaces making it easier to manage digital resources. Users can configure their online presence according to customised requirements and targeted updates.
Collaboration and Remote Access:
Cloud hosting enables easy collaboration and remote access for teams located in different geographical locations. Team members can access and work on files, applications, and data stored in the cloud from anywhere with an internet connection, facilitating remote work and improving productivity.
The bottom line,
There is absolutely no doubt about the fact that there are several types of cloud hosting platforms within our reach to deal with any requirement or task. Often, as consumers, it is extremely difficult to pick the right platform for our business despite the millions of reviews and recommendations online.
Two platforms stand out in particular throughout the course of the analysis. While HostGator is known for its incredible performance with lightning-fast servers and features, Hostinger is a better option for small businesses and solo entrepreneurs who are slowly carving out their niche in the digital space.
Nonetheless, which cloud hosting service provider you should pick is entirely based on your goals. Establishing them should give you clarity regarding whether or not you should invest in a short-term hosting plan or a long-term one.
Frequently Asked Questions
1. What factors should I consider when choosing a cloud hosting service provider?
Assess their track record, infrastructure, data center locations, and integration options to ensure they align with your specific needs and offer a robust hosting solution for your business.
2. Which cloud hosting provider offers the best uptime guarantee?
While many cloud hosting providers offer high uptime guarantees, providers like InMotion Hosting, GoDaddy and Hostinger have a reputation for delivering excellent uptime. Their vast infrastructure, redundant systems, and advanced network architecture contribute to ensuring maximum availability for your hosted applications and services.
3. Which cloud hosting provider offers the most competitive pricing plans?
When it comes to competitive pricing, cloud hosting providers like Hostinger and HostGator often stand out. They offer cost-effective plans with transparent pricing structures, allowing you to scale your resources as needed. These providers cater to startups, small businesses, and individuals who seek affordable hosting options without compromising on performance and reliability.
4. What security measures should I expect from a reliable cloud hosting provider?
A reputable cloud hosting provider should prioritize security measures such as firewalls, DDoS protection, data encryption, regular backups, and access controls.
5. Which cloud hosting provider offers the best customer support?
When it comes to customer support, cloud hosting providers such as HostGator, SiteGround and ScalaHosting have established themselves as leaders in the industry. They provide comprehensive documentation, forums, ticket-based support, and dedicated customer service teams to assist you with any technical or account-related queries promptly, ensuring a smooth hosting experience.