Hair fall is one of the common health problems, especially for adults due to lack of hair nourishment and care. Although hormones and other changes affect your hair fall, in more than 70% of the cases, it is due to cheap-quality hair oil not combing your hair properly.
If you are the one who sheds a lot of hair every time you take a shower, we can understand how panicked you must feel. Fear not 'coz we have a solution! Anti-hair fall shampoo is one of the best solutions to cases like these. You must select the right shampoo to ensure you give your hair the nourishment it deserves. So, without further ado, let's list the best shampoos to prevent hair loss.
List Of Best-Selling Shampoos For Hair Fall Control
We have compiled the list of best shampoos for hair fall in India that are free from chemicals like paraben, sulphate, and mineral oil. Check it out!
WOW Skin Science Shampoo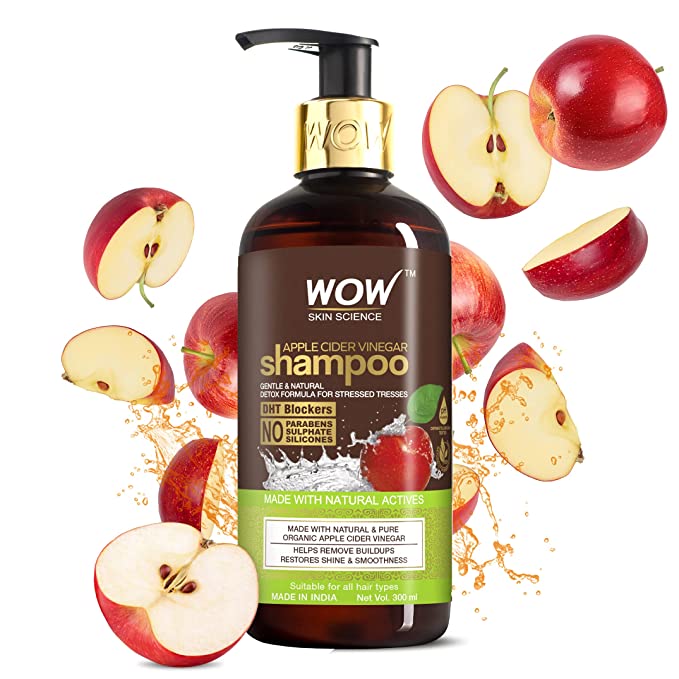 This onion shampoo will revive your hair, giving you a lustrous look. It can be used for both men and women to improve the texture and strengthen the follicles. The extracts of apple cider vinegar promote healthy hair throughout the usage.
Moreover, the ingredients used in this shampoo penetrate deep into the roots for strengthening. Due to its myriad benefits and usage, WOW Skin Science shampoo is recommended by dermatologists to treat hair fall as well. You can also avail the latest Wow promo codes at a discounted price while shopping online.
Why Should I Choose This Shampoo
Free from paraben, sulphate, and SLS
Best for hair shining, moisturising, and detangling
Repairs damaged, dull, dry, curly, and oily hair
Quantity: 300 ml
Himalaya Anti-Hair Fall Shampoo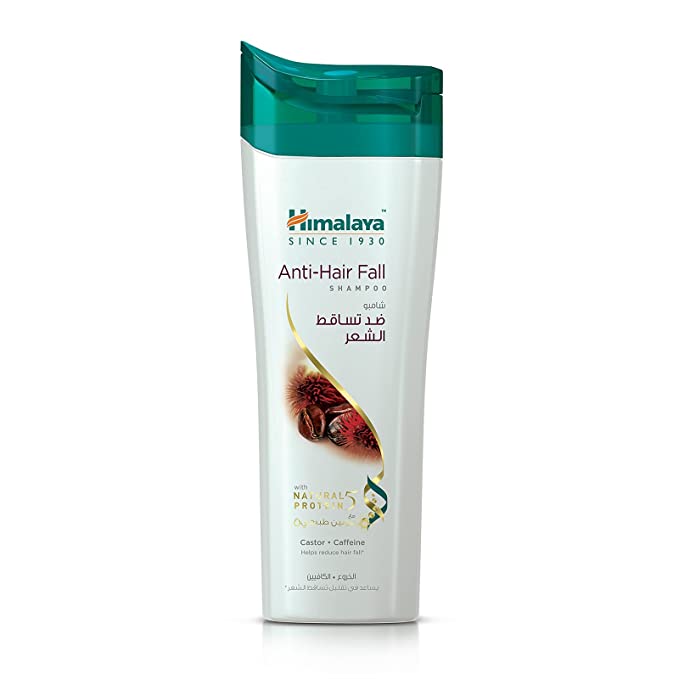 Himalaya has been around for ages, creating everyday products for generations. With their level of expertise, if you are expecting something special from this shampoo, you are right on track! This Himalaya herbal shampoo, one of the best shampoos for hair fall control, is made using organic ingredients, leaving your hair healthy and also safe to style the hair. This shampoo is amazingly helpful for tackling hair-fall issues. Winding up, use Himalaya coupons to get some fantastic discounts.
Why Should I Choose This Shampoo
Prevents dandruff and hair-fall
Strengthens hair-roots
Refreshing and makes your hair feel light
Quantity: 400 ml
Indulekha Bringha Shampoo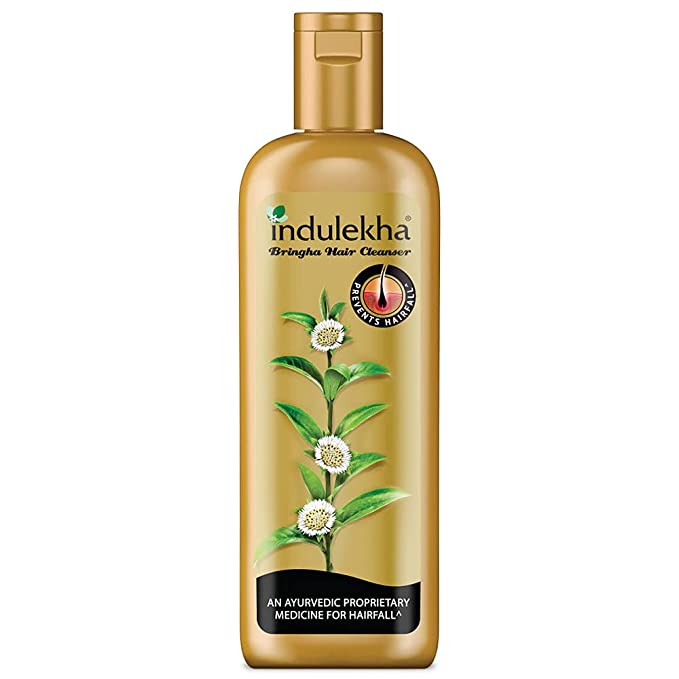 Bring home Indulekha Bringha Shampoo that will improve hair growth with its 100% ayurvedic plant extracts. To stop itchiness on the scalp and promote healthy hair, it uses substances with anti-inflammatory properties such as bhringraj, shikakai, amla, and rosemary oil. In a nutshell, Indulekha shampoo is considered one of the best paraben-free hair fall shampoos that can be used for both men and women to improve hair growth in a short period.
Why Should I Choose This Shampoo
Free from parabens and artificial chemicals
Minimises hair fall
Made using essential oils and 6 herbs
Affordable to buy online
Quantity: 200 ml
TRESemme Keratin Smooth Shampoo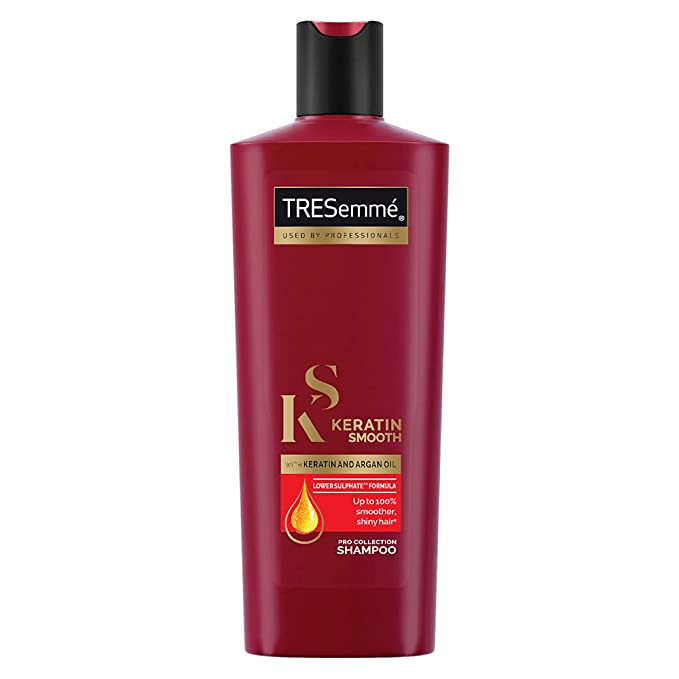 Our hairs are made up of Keratin, a type of protein chain. TRESemme's special Keratin strengthening formula not only helps in preventing hair fall but also helps strengthen your hair from the roots. This formula is perfect for natural and chemically-treated hair to keep them smooth, shiny, and easy to style.
Why Should I Choose This Shampoo
Lower sulphate content
Infused with Argan oil and Keratin-rich
Keeps the hair frizzle-free for up to 3 days
Quantity: 340 ml
Dove Hair Fall Rescue Shampoo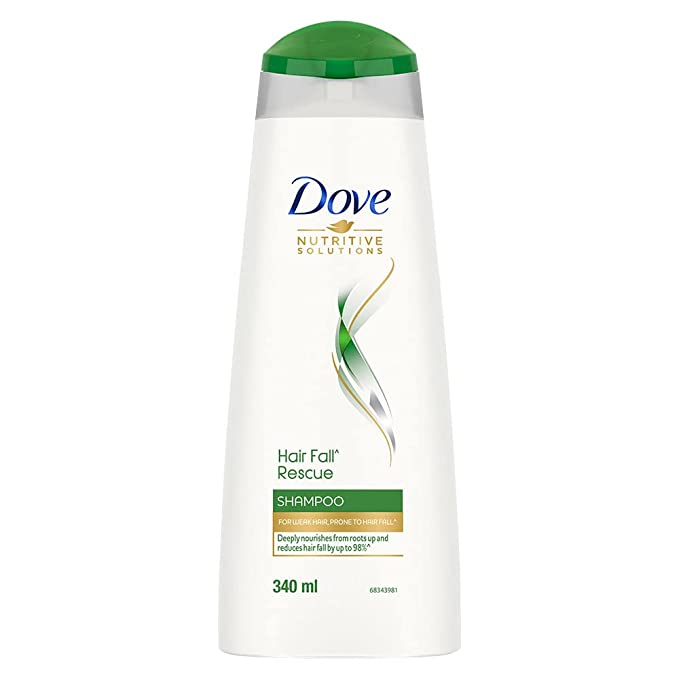 There is no doubt that Dove has been at the top for a long time when it comes to hair and skin-related products. It deeply nourishes the weak hair and strengthens from root to tip, giving you a lustrous look. And this one packs a punch! This is one of our favourites.
Why Should I Choose This Shampoo
Repairs hair damage and prevents hair fall by up to 98%
Nourishing milk, which moisturizes hair
Make your hair soft, smooth and silky
Quantity: 340 ml
Biotique Bio Kelp Fresh Growth Protein Shampoo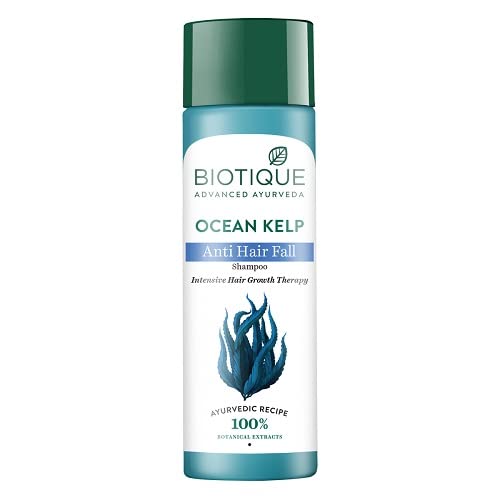 If there is one company that seriously cares about providing customers with natural ingredients combined with the power of science, it is Biotique. This company focuses on Ayurvedic science and creates the best products for all your skin and hair care needs.
This hair fall shampoo is made using key ingredients like neem, tesu, bhringraj, ritha, and Himalayan water to offer hair regrowth and strengthening properties. In a nutshell, do check out the coupons and deals from Biotique to get the products even at a cheaper price from the official store.
Why Should I Choose This Shampoo
No extra or harmful chemicals
Ingredients include Neem, Tesu, Daruhaldi, Bhringraj, Ritha, Sajjikhar
Makes you feel fresh, while aggressively tackling hair-fall problems
Quantity: 400 ml
L'Oreal Paris Fall Repair 3X Anti-Hair Fall Shampoo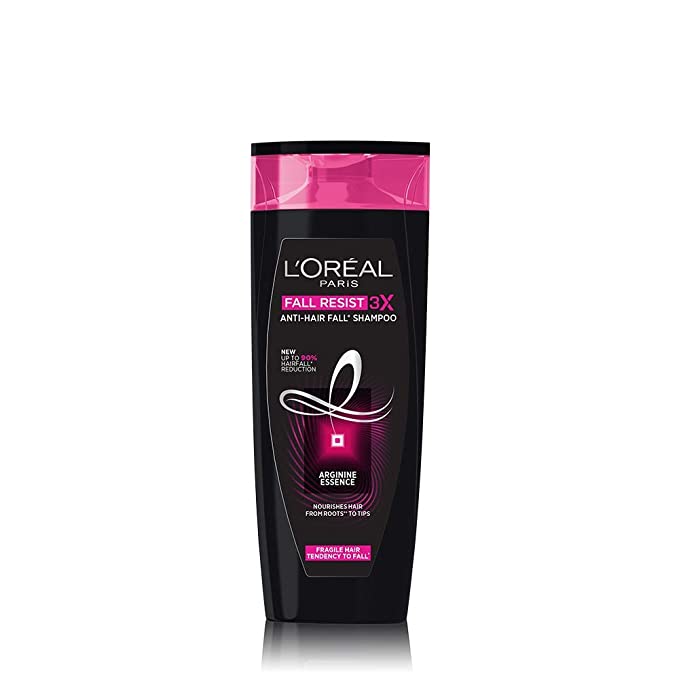 Another excellent product, this one comes in a cool-looking bottle. L'Oreal is known for its advanced research when it comes to hair products. The advanced shampoo formula helps to give a triple anti-hair fall action that detangles and nourishes the hair. This one helps in strengthening the hair from the roots.
Why Should I Choose This Shampoo
Actually helps strengthening the hair from the roots
Repairs damaged roots
Nourishes hair, taking away the dryness
Quantity: 360 ml
Lever Ayush Anti Hairfall Bhringraj Shampoo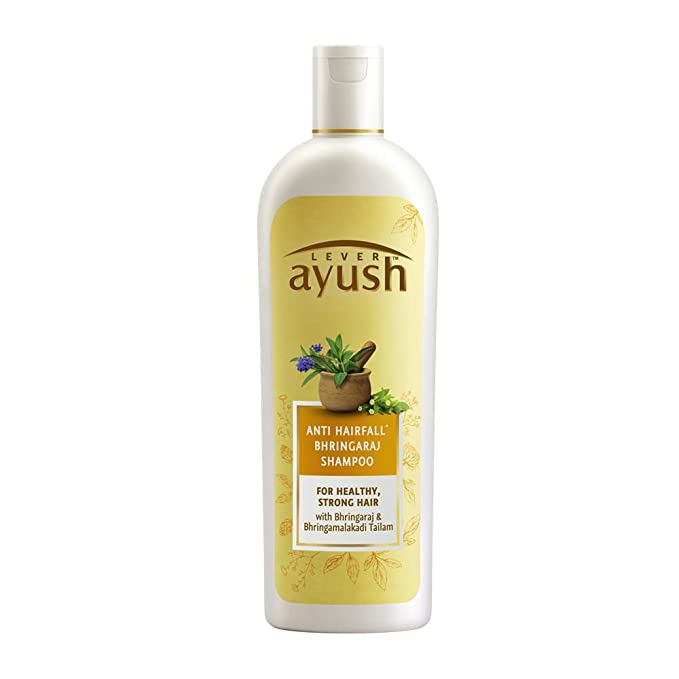 Another popular Ayurvedic company, Lever Ayush uses natural ingredients to help strengthen the hair. Using Bhringaraj and Amla, it will make your hair strong from the root and provide nourishment to the hair right from the root growth.
Why Should I Choose This Shampoo
Nourishes hair
Ayurvedic and natural
Facilitates hair growth
Quantity: 330 ml
Pantene Advanced Hair Fall Solution Hair Fall Control Shampoo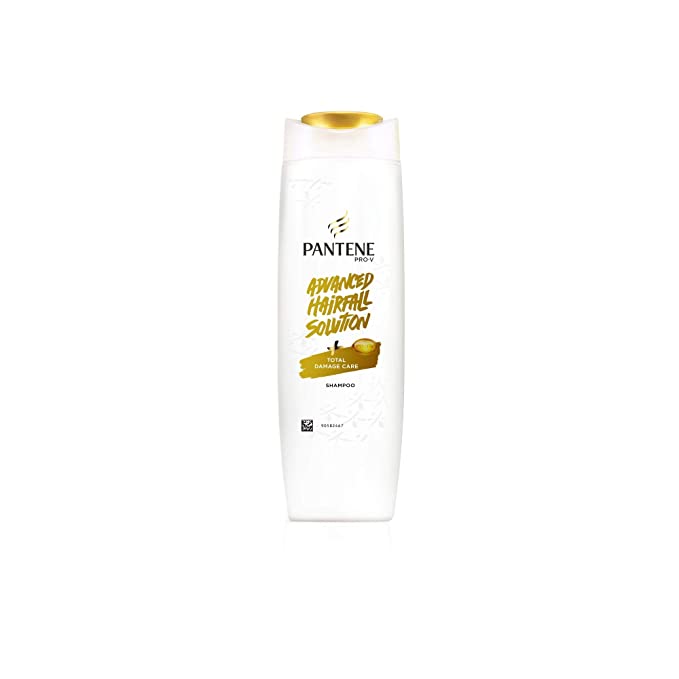 Pantene is one of the most trusted shampoos out there and for good reason. This one, in particular, helps in conditioning the hair, repairing hair damage and controlling hair fall. For best results, you can even make use of the Pantene conditioners along with the shampoo daily or thrice a week.
Why Should I Choose This Shampoo
Uses the age-old trick of fermented rice water, which strengthens hair
Prevents hair fall in 14 days
Full of vitamin-rich nourishments
Quantity: 340 ml
Sunsilk Hair Fall Solution Shampoo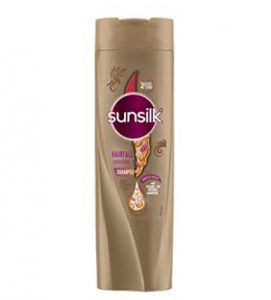 This brand name itself is synonymous with shampoo, when it comes to India. What makes the most famous and trusted shampoo brand of all time in this list? Well, it has a lot of soya vitamin complex, which helps in regrowing hair, while preventing hair fall. Soya itself is a protein source, so now you know why we love this.
Why Should I Choose This Shampoo
Sunsilk is a trusted and famous brand
Makes the hair thicker and soft
Does not dry out the hair quickly
Quantity: 340 ml
Patanjali Kesh Kanti Natural Hair Cleanser Shampoo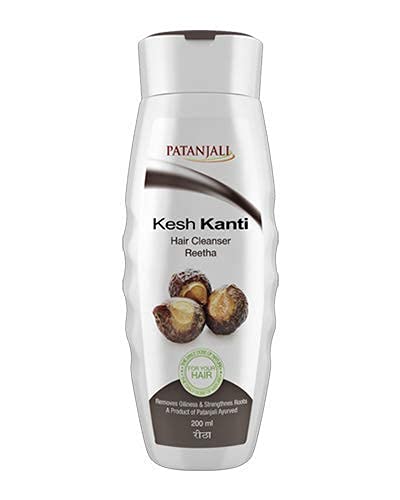 When it comes to Patanjali, most customers resonate it with natural Ayurveda. Patanjali has quickly become the most popular FMCG company, and above all Patanjali products are always natural.
This product is made from the finest ingredients like Bhrigraj, myrtle, neem, and shikakai to strengthen the hair follicles. Adding up, the best alternative to the Amazon platform is to shop at the official store by using the Patanjali offers from GrabOn to save your money.
Why Should I Choose This Shampoo
Prevents dandruff and also reduces it
Makes your hair thicker
Deep cleanses your scalp
Quantity: 200 ml
Mamaearth Shampoo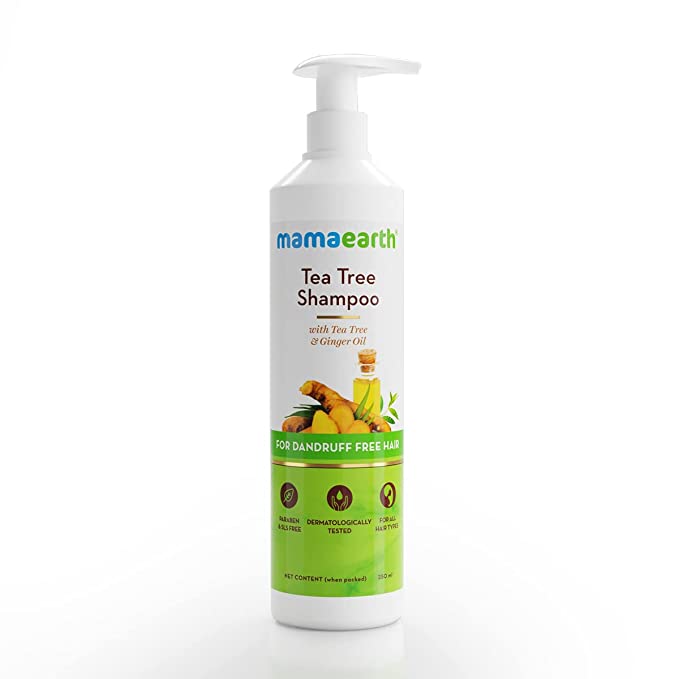 Mamaearth tea tree shampoo is one of the best-selling shampoos in India currently due to the numerous hair care benefits. The anti-fungal and anti-bacterial properties help minimise the scalp's irritation, and vitamin E promotes hair growth.
To start using this product, firstly wet your hair and gently massage the hair and scalp with your fingertips. Now you can rinse and also make use of conditioners for better results. Sometimes, you can get great deals from the Mamaearth store. Do make use of the exclusive Mamaearth promotional offers to cut your expenses.
Why Should I Choose This Shampoo
Suitable for hair nourishing and soothing
Silicone and paraben-free shampoo
Minimises itchiness on the scalp
Comes with antibacterial and antifungal properties
Quantity: 250 ml
mCaffeine Hair Fall Control Coffee Shampoo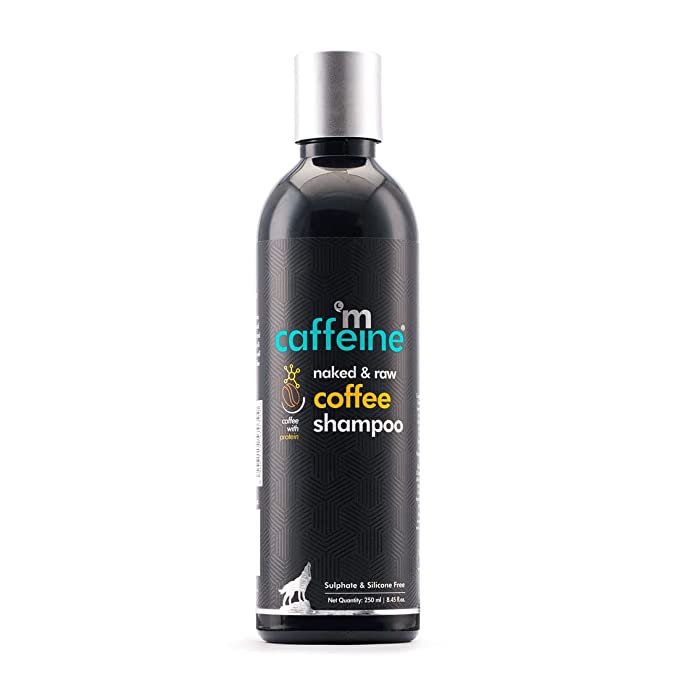 mCaffeine is one of the best-selling hair shampoos in India due to its hair nourishing properties. It deeply cleanses your scalp with the coffee extracts and strengthens the follicles. Also, the coffee aroma keeps the hair fresh and healthy without causing irritations.
To get started with this shampoo, add a small quantity of shampoo to your palm. Apply it to the wet hair and scalp and gently massage to produce leather. And finally, rinse with water to wipe out the dirt and other contaminants. So, what are you waiting for? Give it a try with the mCaffeine coupons to minimise your expenses on hair care products.
Why Should I Choose This Shampoo
Free from silicone, sulphates, and parabens
Dermatologically tested hair shampoo
Pure Arabica coffee aroma
Ideal for hair cleansing and nourishing
Quantity: 250 ml
Dabur Vatika Ayurvedic Shampoo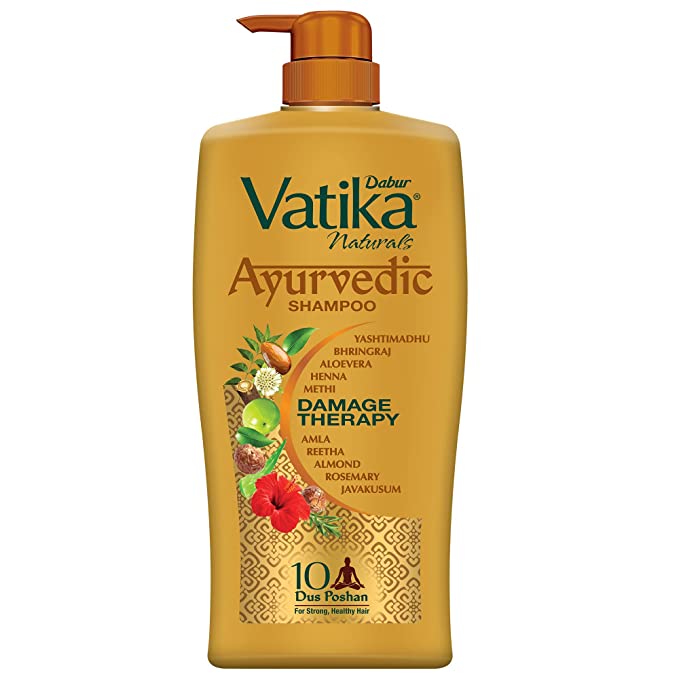 Does your hair get damaged and become weaker over the years? A one-stop solution is to make use of Dabur Vatika Ayurvedic Shampoo. It is power packed with 10 organic ingredients like yashtimadhu, henna, methi, bhringraj, aloe vera, amla, reetha, almond, rosemary, and javakusum. These will add a protection layer to the hair compared to the non-conditioning shampoos.
Why Should I Choose This Shampoo
Offers smooth finish and nourishes hair
Strengthens hair follicles
Does not contain parabens
Made from plant extracts
Easy to use and affordable
Anti-Hair Fall Shampoo Buying Guide
Know Your Hair Type
The first and foremost thing that one must consider while buying a shampoo is to know the type of hair. Many options are available online, whether you have dry, oily, thick, or thin hair. So, you can pick the right one that matches your hair type.
pH Level Of Shampoo
The pH level is between 3.5 to 9.0, and the ideal range is 3.6 for hair and 5.5 for the scalp. The acidic nature also prevents the development of harsh chemicals on hair and scalp. As a result, it is vital to choose a shampoo with low pH levels that does not damage the hair or scalp is critical.
Organic Ingredients
The usage of chemicals in shampoo can minimise hair growth in the long run. However, having an organic shampoo made of plant extracts like amla, yashtimadhu, henna, methi, bhringraj, aloe vera, reetha, almond, rosemary, and javakusum at home promotes healthy hair in a short span.
Many hair care professionals do suggest applying coconut oil at night and start using the organic shampoos the next day to deter dandruff. You can get one from the best coconut oil brands and enjoy its benefits.
Price
If you stick to the low budget, you can go with the available shampoos at a cheaper price online. Also, you can go with premium shampoo brands that offer tremendous results. So an individual must pick the right one according to their budget preferences.
Online Reviews and Ratings
Are you not sure about buying shampoo from an eCommerce store? Well, it may be due to hundreds of brands emerging daily. To make the best choice, it is advised to look for online reviews, ratings, product catalogues, images, descriptions, and customer feedback to make an informed decision.
What other factors contribute to hair loss or hair fall?
Other than dandruff or weakened roots (due to the lack of nourishment), there are some other reasons why you are experiencing hair fall. These can include:
Hormonal imbalance
Underlying conditions like thyroid and alopecia areata
Scalp/skin infections
Anxiety, tension or other mental health problems
If you think one of these or something other than dandruff or lack of hair nourishment is the reason for your hair loss, don't forget to go and meet a doctor today! Don't forget to take care of yourself!
Final Thoughts
Winding up, if you are experiencing regular hair fall, the above list of best hair fall control shampoos will help you as it is made of organic ingredients. In addition, you can also look for the best anti-hair fall oils to prevent hair loss and give yourself a lustrous look.
If the problem persists, don't forget to go to a doctor and get it checked. It can be some other underlying reason. And if you have more or better suggestions on your mind, let us know in the comments.
FAQs
1) Which shampoo is the best for hair fall in India?
TRESemme is the most popular shampoo brand that is widely popular in India that has keratin that helps in preventing hair fall and strengthens the roots.
2) What factors should I consider while buying the best anti-hair fall shampoo?
Organic ingredients, hair nourishment properties, hair type, and affordability should be considered while purchasing a shampoo online
3) What natural ingredients are used in shampoos for hair fall?
Aloe vera, coconut oil, honey, chamomile, olive, tree tea, and jasmine are widely used in preparing shampoos.
4) Can I use shampoo on hair directly?
It is advised not to use shampoo on hair directly. Instead, mix with water and apply evenly on the scalp to deter dandruff and strengthen the hair follicles.