The demand for ink tank printers has been on the surge ever since it was introduced by the popular brand, Epson a couple of years ago. Home-based businesses, small businesses, and home users prefer to use this type of printing device to take care of their printing needs. These printers are based on ink tank printing technology to lower the printing cost per page without making any comprises of the printing quality.
The type of ink tank printer that you choose will have a dramatic effect on the quality of printed output. As there are loads of different models and brands hitting the market each day, choosing the right one can be a challenging task. Here are our best ink tank printer recommendations that are ideal for your home or business for printing spreadsheet reams, piles of documents or high-quality images. Our shortlisted list of top ink tank printers is based on crucial parameters, such as page size supported, pages produced per minute and cost per print.
Top 10 Ink Tank Printers In India For 2023
Last update was on: January 29, 2023 8:27 pm
Epson EcoTank L3110 All-in-One Ink Tank Printer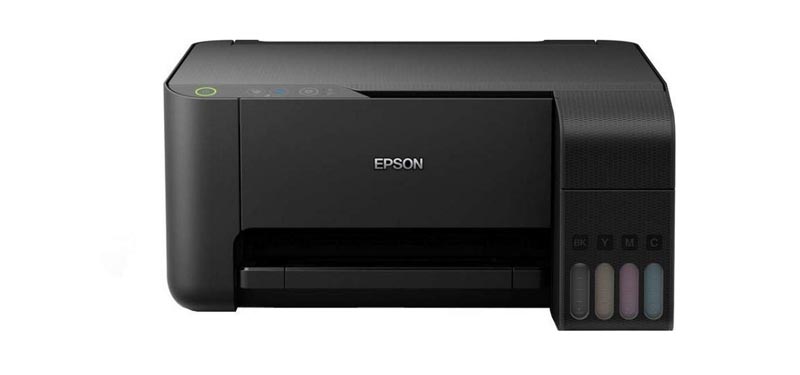 The Epson EcoTank ink tank printer is specifically created to push productivity while cutting down printing costs. It maintains a whopping resolution of 5760 dpi with 33 ppm speed while printing photos, school projects, letters, and reports. The small and compact body fit in small desk spaces and is equipped with a Micro Piezo printhead to print at blazing speed.
Top Features
Utilizes Ink Tank printing technology.
Borderless printing is great for printing photos.
Low power consumption of 12 W.
Supports a variety of paper sizes.
Top page yield up to 4500 pages in black and 7500 pages in color.
Epson EcoTank L3150 Wi-Fi All-in-One Ink Tank Printer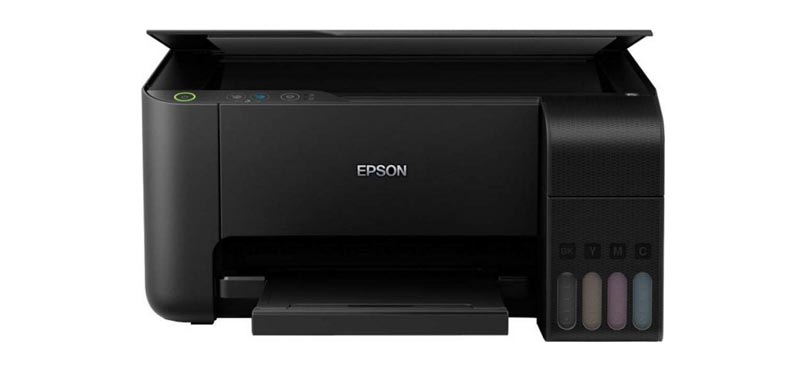 The Epson EcoTank printer with Wi-Fi connectivity flaunts a compact design that integrates a new tank to offer it a small footprint to fit on small work desks. It also supports error-free and spill-free key nozzle design for hassle-free refilling. It is easier to wirelessly print documents while on the go with this printer, as it comes with Epson Connect feature.
Top Features
Enjoy uninterrupted high page yield printing with 7500 color pages and 4500 black pages.
Fitted with Micro Piezo printhead for fast printing
Maintains printing at the rate of 33 ppm.
Supports Wi-Fi printing to connect up to 4 devices.
Utilizes 12 W power.
Perform borderless printing.
Epson L130 Single-Function Ink Tank Colour Printer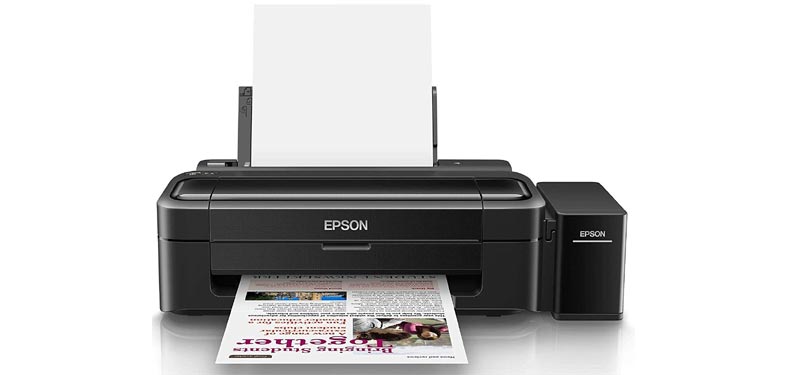 This ink tank printer from the pioneering brand, Epson is a simple device that assures top quality printing at the lowest cost. Be it projects, movie tickets, reports or documents, this printer can deliver durable performance at very low printing costs. Based on the exclusive Micro Piezo technology, this printing appliance releases up to three pico-liters of printing ink for seamless color distribution to deliver smooth prints.
Top Features
Top speed printing at 27 ppm.
Comes with a bundled pack of 4 Epson ink bottles (70 ml).
High yield printing up to 4000 pages in black and 6500 color pages.
Effortless printing with a high resolution of 5760 dpi.
Epson L 3152 Wi-Fi All in One Ink Tank Printer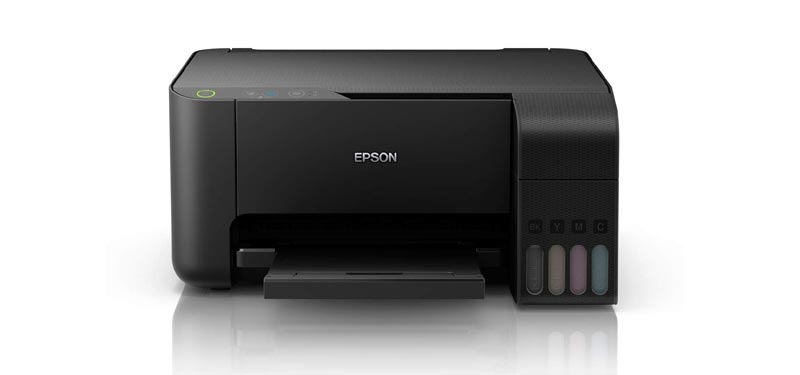 The Epson All-in-One Ink Tank printer can help you save more by providing multifunctional and economical printing solutions for business owners. This printing device is carefully developed to lower printing expenses and push up productivity. It is designed with an integrated ink tank with error-free and spillage free ink bottles with special nozzles.
Top Features
Delivers prints with a high resolution of 5760 dpi.
Low cost printing – 18 paise for color and 7 paise for black prints.
Superb yield printing at 4500 black pages and 7500 color pages.
Wi-Fi connectivity for remote printing
4R borderless prints
Wireless printing with 4 smart devices
Canon Pixma G2012 Ink Tank Colour Printer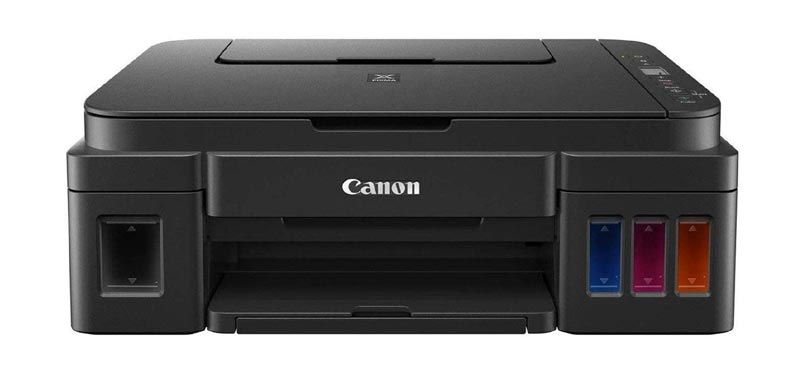 The Canon all-in-one printer is designed with a refillable ink tank for handling huge volumes of printing needs. It can copy, print and scan the prints at top speed while assuring high-quality outputs. The large mono-LCD display of 1.2 inch on the compact printer body helps in viewing the printing settings easily. With the monthly cycle of 300 pages, this printer will be a perfect choice for small offices and homes.
Top Features
Intuitive easy to use front panel.
Comes with a built-in ink tank system.
Delivers prints at a speed of 8.8 ipm for black and 5.0 ipm for colors.
Low cost printing at 21 paisa for color and 8 paisa for black and white prints.
Borderless printing for photos at 60 seconds.
HP 410 Ink Tank Wireless Color Printer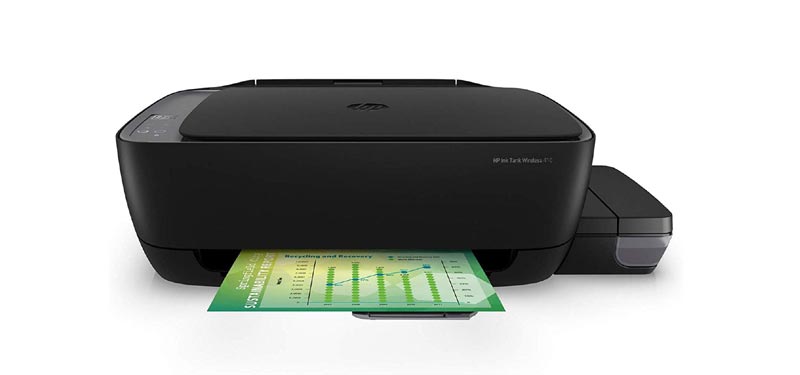 It is now easy to take thousands of prints with the wireless color printer from the house of HP that can copy, scan and print at the touch of a button. The high capacity integrated ink tank with zero waste and mess-free ink refill design inside its compact body assures hassle-free printing. It is specifically created to handle high volume printing tasks up to 5000 black prints and 8000 color pages.
Top Features
Optimum print resolution of 4800 x 1200 dpi.
Standard print speed at 5 ppm for color prints and 8 ppm for monoprints.
Supports mobile scanning and printing with HP Smart app.
Input tray with the capacity to hold 60 sheets.
Energy star certification.
Canon Pixma G3000 All-in-One Wireless Ink Tank Color Printer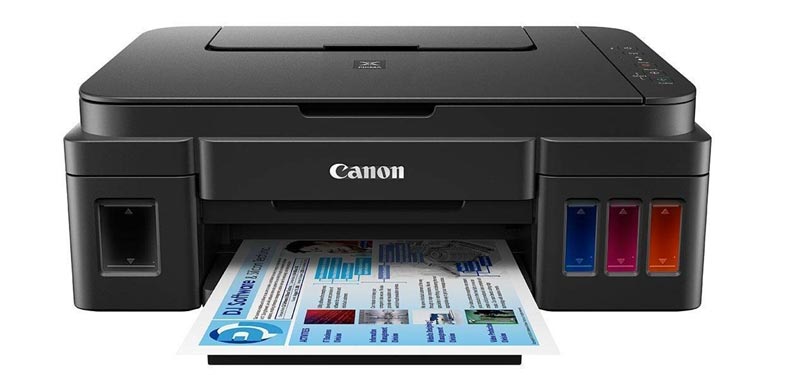 The Pixma multifunction printer from the renowned brand, Canon comes with the built-in LAN feature to help you perform wireless printing tasks through your tablets, mobile phones, PCs and laptops. The visible ink tank built inside the compact body allows quick monitoring of ink levels to plan refill, in advance. This G-series printer can improve your productivity level with low cost printing and better page yield.
Top Features
Works with Windows operating system and inkjet printing technology
Delivers monoprints with 8.8 ppm and color prints with 5 ppm.
Prints with 4800 x 1200 dpi resolution.
Can scan and print wirelessly with the Selphy app.
Works with low noise at 46 dB.
HP 115 Color Single Function Ink Tank Printer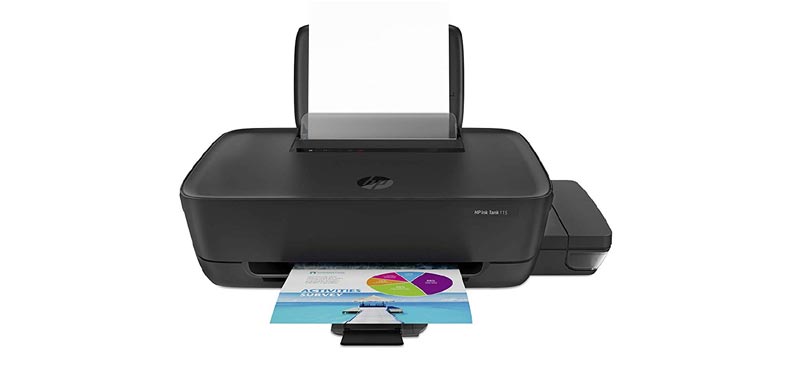 Handling high volumes of printing tasks is now a breezy affair when you have an HP 115 ink tank printer on your work desk. It is equipped with easy to refill, mess-free, spill-free ink tank system that assures the best printing at the lowest printing costs. This printing device is capable of printing up to 8000 prints in color and 6000 prints in black.
Top Features
Maintains printing speed from 5 ppm to 8 ppm on Professional mode
Produces prints at a fast speed of 74 seconds
Delivers prints with an optimized resolution of 4800 X 1200 dpi.
Powered by HP Thermal Inkjet printing technology
Large LCD screen with 7 segment display
HP 310 All-in-One Ink Tank Color Printer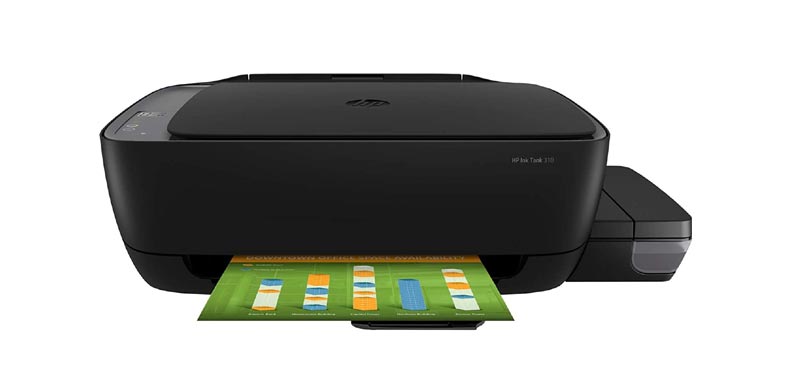 Do your projects or presentations require loads of prints? This HP all-in-one printer can help you take thousands of high-quality prints without burning a hole in your printing budget. It can produce about 15000 black prints or 8000 color pages without requiring you to spend more. Equipped with a distinct mess-free ink tank system with resealable ink bottles, the printer makes refilling a spill-free process.
Top Features
Performs with the print speed ranging from 4.5 ppm to 7.5 ppm.
Comes with an energy star rating.
Supports borderless printing.
Input tray with 60 sheet capacity.
Has USB and Wi-Fi connectivity.
Can handle more than 300 pages each month.
In short, if you are keen to buy an affordable printer for your printing requirements, but don't prefer the regular inkjet printer which demands frequent cartridge replacement, then the ink tank printers mentioned above would be a great choice.