Have you ever found it challenging to prepare dough with your hands? Alas! It is time-consuming too. You should consider buying electric dough makers. They come as a rescue to the homemakers who have skin problems and trouble making dough.
Compared to traditional models, electric types efficiently prepare soft doughs and save time and effort. It comes with numerous attachments like blades, measuring cups to deliver high performance throughout usage. With a one-touch operation, you can open the lid to add flour, ingredients into it.
Many commercial centres – cafes, and restaurants started using this appliance with ease and comfort. Now it's time for you to switch to the kneading machines. When buying online, one must consider a few parameters like material quality, capacity, ease of use, capacity measuring cups, blades, and other attachments.
Here in this article, we have compiled the list of best electric atta makers in India 2021 based on reviews, ratings, and customer feedback.
Let us discuss each in detail now!
Comparison of Atta Dough Maker Machines
Most people search for "which atta dough maker is the best?" to know the trending products that are available in the online market. But, actually, there are plenty of fantastic models that make the user get baffled. Before you make a purchase, consider some of the key factors like type, capacity, smart options, benefits, and usage. So, then only you can decide the right model as per your needs and deeds.
Here in this section, we have provided the table that gives an overview about all the high-end brands by including the power usage, warranty, price, weight, and dimensions. Have a look:
| | | | | | |
| --- | --- | --- | --- | --- | --- |
| Brands | Wattage | Weight | Dimensions | Warranty | Price |
| Clearline | 650 watts | 3.2 kgs | 38*22*24 cms | 1 year | Rs 4195/- |
| Home Plus | 400 watts | 4.1 kgs | 34*31*39 cms | – | Rs 3499/- |
| KENT | 550 watts | 5.2 kgs | 36*24.5*30 cms | 1 year | Rs 7472 /- |
| Lifelong | 550 watts | 5.2 kgs | 12*12*12 cms | 1 year | Rs 6599/- |
| Preethi | 750 watts | 0.5 kg | 20*22.5*31 cms | 1 year | Rs 2640/- |
| Black+Decker | 300 watts | 2.6 kgs | 23*23*33 cms | 2 years | Rs 3355/- |
| American Micronic | 550 watts | 1 kg | 35.5*27.5*30.2 cms | 1 year | Rs 5880/- |
| Philips | 700 watts | 6.6 kgs | 30*45*40 cms | – | Rs 9195 /- |
| Inalsa | 800 watts | 3 kgs | 23.4*21*40.2 cms | 2 years | Rs 3995/- |
| Wonderchef | 300 watts | 3.7 kgs | 39*25*24 cms | 2 years | Rs 5370/- |
Top 10 Atta Dough Makers to Buy Online
1. Clearline Automatic Electric Dough Kneader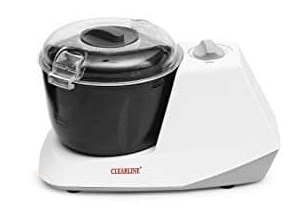 Clearline is an established brand in India for offering trending home and kitchen appliances like mixers, pressure cookers, electric kettles, and more. It is well-known for the build quality and smart innovations in this era.
What is included?
Bowl
Lockable lid
Kneading blade
Measuring cup
Simply make the dough using the atta in 3 minutes with this amazing device. It has got 15-minutes of automatic timer and locking system to prevent spillage of the flour. Moreover, the user-friendly design makes it easy to detach the attachments and use them when required.
Things we love
3 liters of storage capacity
Features non-stick coated bowl
Double lid design for adding ingredients
Ideal choice for all types of flour
Easy to use and maintain
Things we hate
Not ideal to use for long run
Support services can be better
2. Home Plus Magic 400-Watt Atta Kneader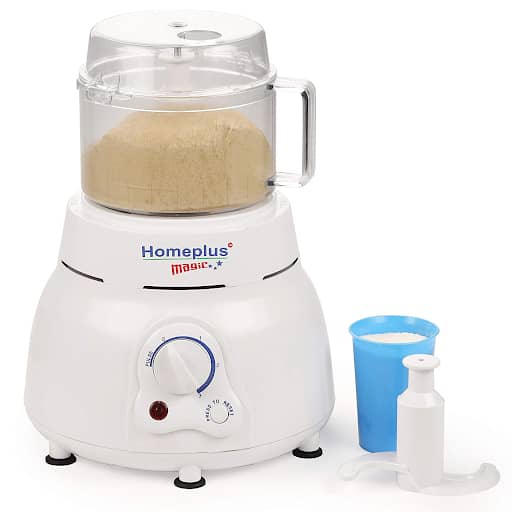 The next branded model on the list is from Home Plus. It has 3-decades of experience in curating kitchen appliances catering to the needs of homemakers. You can also explore the products like hand blenders, choppers, processors, and more.
What is included?
Atta kneading blade
Chopping blade
Citrus juice extractor
Whipping blade
These attachments are placed in an unbreakable polycarbonate jar to prepare lassi, smoothies, creams, and salads. Although the product comes at reasonable prices, made using stainless steel material, food-grade ABS plastic, durable blades to ensure long-lasting performance. You can also use this item for chopping fruits and vegetables and prepare nutrient-rich juices in one go. The anti-skid feet offer support and also prevent accidental damages.
Things we love
Internal circuit breaker system
On/off button and speed control knob
Multifunctional – kneading, chopping, and blending
Food grade blades for kneading
Powerful copper motor for even power supply

Things we hate
Poor customer support services
Stops functioning after frequent usage
3. KENT Atta and Bread Maker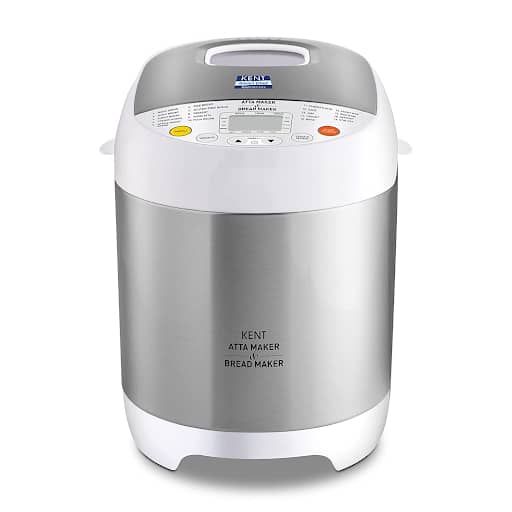 Kent is the largest selling brand for kitchen appliances and water purifiers. One such amazing product from their collection is the electric atta kneading machine. It comes with a fully automatic option, so you don't have to wait till the kneading process is completed.
What is included?
Bread maker and pan
Measuring cup and spoon
Kneading panel remover
User manual
Simply set the program with a one-touch button and leave it to prepare the dough. With 19 menu options, you can prepare roti, puri, bread, cake, etc. All you need to do is add water, atta, and other ingredients to form a thick paste. You can prepare instantly and use it to retain the nutrients, flavors.
Things we love
One-touch operation for kneading
Easy to clean with a damp cloth
19 in-built preset menu options
Prepares the dough instantly
Available in steel grey and white color combinations
Things we hate
Expensive to buy
Leakage issues
4. Lifelong Atta and Bread Maker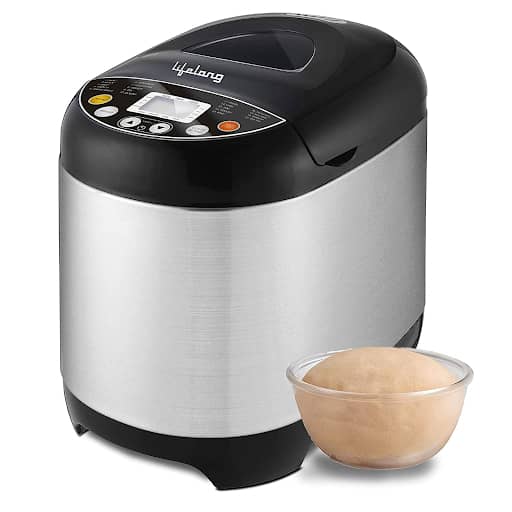 If you are looking for a premium quality kneading machine, Lifelong is the best choice. You can effortlessly make chapatis with automatic kneading and mixing functionalities in less time.
What is included?
Bread maker
Measuring cup
Measuring spoon
User manual
Warranty card
The LCD display comes with 19 customized options to process food ingredients. The non-stick baking tin makes it easy to clean and store. Adding up, the 5-hour programmable timer delay prepares the food items freshly whenever required. With an adjustable crust control feature, you can set the device to light, medium, and dark modes.
Things we love
Pedestal type mounting
Made of stainless steel material
LCD display with 19 menu options
Detachable attachments for different purposes
Instructional manual with a recipe book
Things we hate
Malfunctioning of buttons
Pathetic support services from the manufacturer
5. Preethi Master Chef MGA-524 Atta Kneader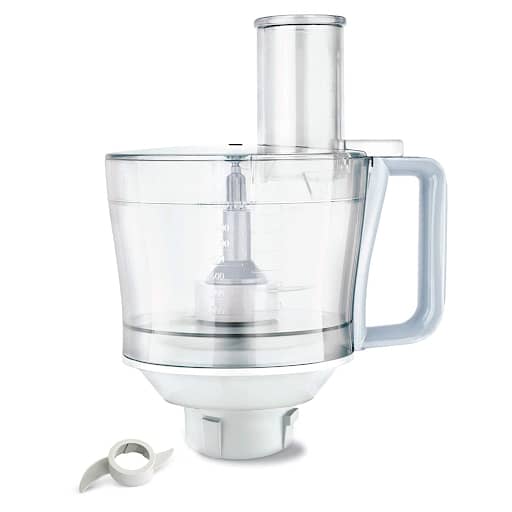 Who doesn't love to have a kitchen appliance like an atta kneader from the Preethi brand? With this Indian brand, now you can simplify the art of cooking and prepare delicious recipes for your family members. Moreover, it serves as the best in offering premium quality products at an affordable cost.
What is included?
Jar and Pusher
Kneading blade
Instruction manual
Warranty card
Customer care list booklet
Compared to other popular brands, it can knead up to 150-grams in just a minute. It is possible due to the 750-watts power usage. Moreover, it is compatible with Preethi Blue Leaf Platinum, Gold, and Silver. The main advantage is that it has evolved by keeping in mind to support the modern kitchens.
If you would like to make roti as part of your diet regularly, you need to purchase the multi-vitamin atta from the reputed brands in large quantities. Buying food items from well-known brands like ITC ensures quality services and trust among the customers. Although the prices seem expensive, you can still get them at an affordable cost by utilizing the ITC store promo codes while shopping online.
Things we love
Budget-friendly atta kneading machine
Perfectly kneads flour in 1-minute
10-days of replacement guarantee
Best to use at kitchen and food courts
1 liters of kneading machine capacity
Things we hate
Blades may damage quickly
Missing of few attachments
6. Black+Decker Hand Mixer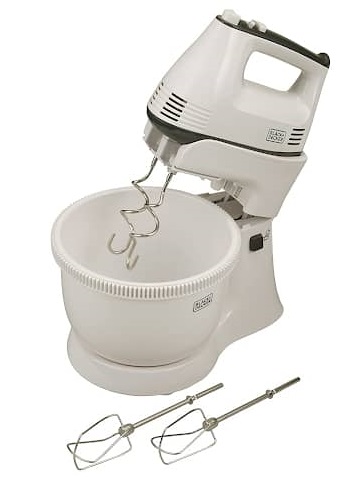 Black+Decker is a leading manufacturer of the cleaning industry with 3 decades of experience in bringing revolutionary technology to showcase the appliances. This electric hand mixer is one among them that can prepare a thick paste in a couple of minutes.
What is included?
Stainless steel beater
Dough hooks
Hand mixer
User manual
In contrast with the top-brands, Black+Decker kneader offers noiseless operation during its runtime. It has 5-speed settings with a turbo function to perform mixing, stirring, kneading, and whipping. The 3.5 liter bowl is suitable to prepare roti for large families of 6-10 members.
Things we love
2-years of manufacturing warranty
5-speed settings with turbo function
Stainless steel beater and hooks
Beater lock and eject button for ease access
Gear rotating bowl for consistent mixing of ingredients
Things we hate
Stand damages quickly
Cheap quality plastic outer body
7. American Micronic – Atta and Bread Maker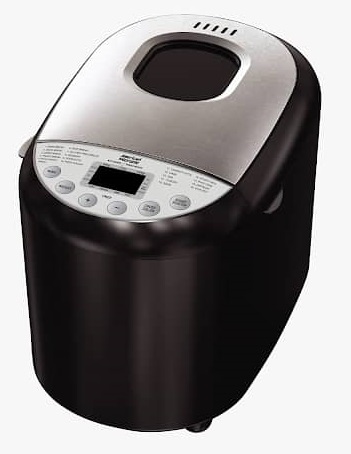 Are you a working woman and worrying about preparing delicious recipes for kids? Well, grab an American Micronic atta kneader. This brand offers amazing solutions by bringing trending yet technically driven appliances. It is built from scratch with quality materials and offers a 1-year warranty on all the products. So you don't have to worry about the repair costs.
What is included?
Bread and atta maker
Dough pan
Measuring cup and spoon
Kneading panel remover
User manual
Unlike other brands, American Micronics incorporates a keep-warm function that will retain the foods hot for 60-minutes. It has cool-touch walls and non-slip feet designed to prevent accidental damages. Overall, it is worth buying for small to medium-size families.
Things we love
Suitable to use at home, offices, and restaurants
Detachable components for mixing and kneading
1-year warranty against the manufacturing defects
Consumes 550-watts power for convenient operation
Things we hate
8. Philips Food Processor HL1661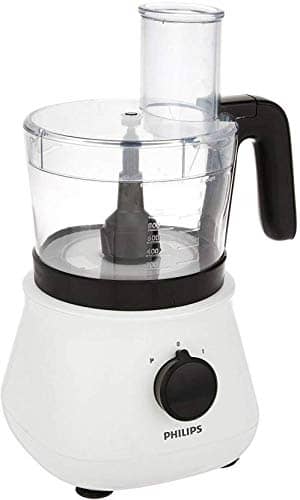 Philips is yet another famous brand when it comes to home, kitchen, and beauty appliances. They craft different products like electric shavers, dryers, juicers, brushes, Curl irons for women, and more. One such amazing product from their collection is the electric atta kneader.
What is included?
Blender jar
Bowl
Shredding blades
Slicing tool
Mixer
Spatula
This kneader machine comes with different attachments to support different purposes. If you have any queries regarding usage and procedure, you can refer to the installation guide provided by the manufacturer. The drawback of using this model is that the motor stops working when there are power fluctuations and the expensive nature.
Things we love
Can support up to 2.1 litres
Dishwasher safe atta kneader
Easy to assemble and compact design
User manual for installing the device
Premium quality slicing and shredding blades
Things we hate
Power fluctuations may occur
Motor stops functioning
Expensive model in the list
9. Inalsa Food Processor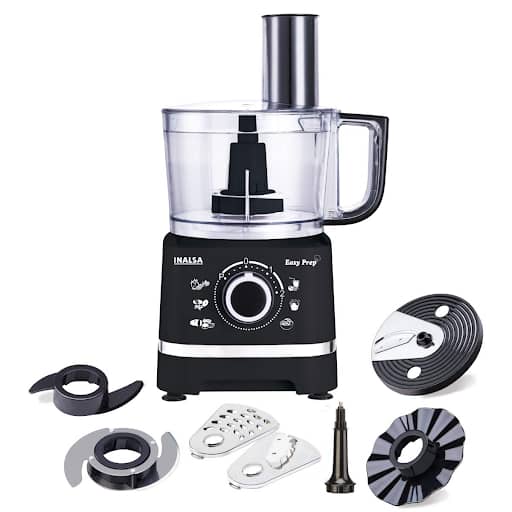 The next one on the list is from the Inalsa brand, which is prominent in curating garment steamers, vacuum cleaners, choppers, stand mixers, etc., at low prices without compromising quality. The main advantage is that it is backed with 2-years warranty on the product.
What is included?
Processing bowl
Egg whisker
Slicer cutter
Shredder cutter
French-fry cutter
Kneading blade
Chopping blade
Warranty card
Instruction manual
This product makes use of 800-watts power to perform chopping, kneading, and shredding. The 2-speed settings with pulse function allow you to control the device without any difficulty. With the child lock function, you can keep the device safe from children. You will also get a manual on how to use the kneader effectively and enhance its performance.
Things we love
4 liters of storage bowl capacity
Space-saving build design
Easy to swap the attachments
Overload protector and child lock features
Things we hate
Made of cheap quality plastic material
Poor manufacturing services
Experience burning smell at the initial days
10. Wonderchef Dough Kneader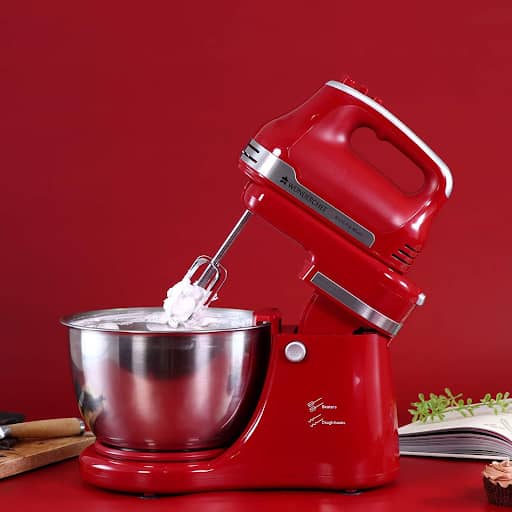 Finally, we end up with a Wonderchef dough kneader. It has 4.5 liters of stainless steel bowl along with a moving head that can make dough for cookies, rotis, creams, etc. The versatile and time-saving device utilizes a 300-watts power motor for smooth operation.
What is included?
Stand Mixer
Dough Hooks
Beaters
Spatula
Mixer Bowl with Lid
If you are one who is looking for premium color options, this Wonderchef model is for you. The prices are affordable and can get replaced within 10-days for the damaged items. Wrapping up, it is suitable to use for large families and commercial places like restaurants, bakeries, and more.
Things we love
Device operates at 220V
Backed with 2-years warranty
Exceptional 4.5 liters tank storage
5-speed setting to make the kneading process easy
Things we hate
Expected a better quality
Manufacturer responds barely for queries
Buying Guide for Atta Dough Makers
With plenty of options available in the online market, it's easy to get into the marketing gimmicks. Also, you may be a bit confused to select the right one as per your requirement. So, we've listed a few important factors that have to be considered while purchasing the atta kneader. Have a look:
Capacity
The capacity of the machine is yet another crucial factor that one must consider while shopping online. In general, most of the devices have a capacity from 1.5 -2 litres where we can knead the dough in large quantities without any trouble.
Material Quality
Premium quality models are a bit heavier to carry due to the metallic construction than of models made using plastic. So when you make a purchase, it is essential to ensure that the plastic used to make the container is of high quality; ABS plastic or food-grade virgin, which provides optimum hygiene and health.
Speed Settings
Another important factor that you must know is the speed settings. There are a lot of options in speed settings like – low, medium, high to function better. All of these speed modes help to perform tasks like kneading the dough at low or high speeds depending on the requirement.
Dishwasher Safe
Atta dough makers are dishwasher-friendly. To be more specific, cleaning a machine is not an easy task. So, the manufacturer has come with the new models by introducing a dishwasher safe option that makes things easier. Besides, you must use the dishwasher feature properly, otherwise, the product can be damaged.
Price and Warranty Information
The cost ranges from Rs 1500/- to Rs 10000/-. If you stick to the low budget, go for basic models that come with manual working operations. All you need to do is manually rotate the handle to make the powder into a thick paste. However, if you do not wish to spend time on manual efforts, prefer electric models with more attachments to simplify the kneading process. Keep in mind that electric dough makers are expensive to buy.
Apart from the price, you must look for the warranty services like 1-year or 2-years offered by the product manufacturer. This will eventually help you to save money on repair costs.
Smart Features and Accessories in Dough Maker
Here in this section, we have mentioned some of the prominent features and accessories that modern Atta kneaders would have. Let's discuss each operation in detail now:
Timer: The time function helps the users to know how long it takes to prepare a soft dough.
Start: This feature will let you start the kneading process and prevent all the ingredients from spillage in the kitchen.
Pause: This will allow you to stop adding ingredients into the kneading machines and will restart the mixing process with the same speed setting.
Kneading Attachment: It helps to grind the fine atta powder into a dough.
Handle: Carry the machine effortlessly from one place to another using the ergonomic handle.
Mixer Tool: Helps you to mix all the necessary ingredients that you pour into the machine.
Measurement Cups: They are available in different sizes to mix the wheat flour, water, and oil in sufficient amounts.
Working of Atta Dough Maker
It will be irritating if you don't know how to use the product correctly. So for them, we've explained the working of the kneading machine with the simple steps given below. Have a glimpse:
Initially, take all the ingredients like atta flour, water, and oil using the measuring cups provided along with the kit.
The dough makers can be operated manually or using a power source in which the users experience making it differently.
If you do operate manually, it may take 5-10minutes and just a couple of minutes for electric models to prepare a soft and smooth dough.
When ready, take out the dough from the machine, start preparing Roti, and even store for further usage.
Cleaning a Dough Kneading Machine
It is recommended to opt for the ones that are easy to use and clean since we use the dough maker in the kitchen. Most of them are equipped with different types of blades that are ideal for chopping vegetables. Hence, you should clean the device regularly to achieve a long lifespan. Follow the simple steps given below if you are not sure of cleaning the machine:
Firstly, remove all the attachments and accessories present on the device.
Now use liquid soap, water, and a sponge to clean the device thoroughly.
If the device type is metallic, use hot water to wipe out the stains.
Use normal or cool water for plastic machines as it cannot tolerate hot water.
Once the cleaning process is completed, keep it in sunlight for hours (2-3 hours) to drain the water.
Benefits of Dough Maker
Indian meals are incomplete without having chapati or poori. However, preparing the dough can be a troublesome process, especially when involved in other household chores. With the change in lifestyle and technological advancement, you can now easily make the dough by sitting on the sofa in a couple of minutes using the electric models. If you are not sure about the benefits of using a kneading machine at home, canteen centers, office premises, and other places. Have a look.
Helps to prepare healthy and nutritious food at home effortlessly.
It saves a lot of time in preparing the dough than you prepare manually with your hands.
Easy to clean and store in a hygienic area to prevent bacteria, rust formation, and dust particles.
Features automatic settings for the handiness of the consumers.
One-touch operation for mixing and kneading process.
It comes with more customized options to prepare the dough.
Few Words to Conclude
Wrapping up, preparing dough with hands is a messy and time taking process. So we've come up with the top 10 best atta kneading machines in India that help you get things done easier. But, before you make a purchase, you need to consider several factors like capacity, material quality, accessories, and smart options.
Our top pick from the list is Clearline automatic electric dough maker available at reasonable prices, which features a non-stick bowl, double lid design, timer, and vacuum grips that make the consumers handle effortlessly. Furthermore, the manufacturer offers a 1-year of warranty and has good reviews and ratings online.
So what do you think about the kneading machines? Which brand do you like the most? If you are using any branded models or have any doubts, please share with us in the comment section given below. We will clarify them as early as possible.