Coconut oil has been revered in our country since ancient times. It's a versatile oil that finds its application in a variety of situations in our daily lives. The presence of saturated fatty acids within the oil makes it an excellent beauty and hair care product.
Saturated fatty acids such as lauric acid moisturize the scalp as well as the shaft, reducing damage, breakage and dandruff formation. Coconut oil has also proven to be helpful in protecting hair against environmental damage. But to make all these miracles possible it is necessary to use coconut oil from a good brand.
To help you make an educated decision, we have picked the best coconut oil brands available in the market right now. We are sure that by the end of this list, you'll find the one that suits your hair the most. But before we commence this list, let's first take you through our curating process….
How Did We Curate This List?
Our list of the best coconut hair oil brands includes both refined as well as unrefined coconut oils. Knowing that most readers out there would look at the inclusion of the latter with skepticism, we dug deep into the nutrient composition of both. Our research found that the refinement process doesn't alter the nutrient profile of coconut oils. The only difference between the two is the presence of odor and low smoke point in an unrefined one, and the lack of odor and high smoke point in a refined one. Both promote a healthy scalp and moisturized hair shaft.
We added only those coconut oil brands that are rich in medium fatty-acid chains. For this purpose, we looked for brands containing 65% or more saturated fatty acids. 30 such brands were sorted and then analyzed further on the basis of their affordability and customer reviews on various e-commerce platforms. Thus, we came up with this list of the most sort after coconut hair oil brands in India. Though, all the brands listed here are sure to give you results, but here are a few exceptions….
Our Top Picks:
| | |
| --- | --- |
| Best Budget | Vatika |
| Best Non-Sticky | Kama Ayurveda |
| Best Virgin Coconut Oil | Indus Valley |
| Best Cold Pressed Coconut Oil | Max Care |
Best Coconut Oil Brands for Stronger and Healthier Hair
Finding the finest coconut oil brand for hair can pose a challenge when brand trust is uncertain. Through this list we aim to help you find the ideal match. This journey includes an evaluation of pros and cons for each brand alongside its details so that you can make an informed decision for your hair.
1. Max Care

Max Care specializes in making 100% natural and cold-pressed products. Its virgin coconut oil is its bestselling product. It is a powerful natural supplement that can help restore your scalp health. The brand is certified by FSSAI (Food Safety and Standards Authority of India) which is proof of its credibility. The VCO is enriched with Vitamin E and antifungal properties that fight against dandruff and boost scalp health.
The coconut oil comes in 250ml to 5000ml bottles as well as jars. Other than coconut oil, you can also find desiccated coconut powder and groundnut oil at the store. On the whole, if you are looking for a natural supplement that can help improve your overall health, Max Care is the right choice.
Max Care Coconut Oil Specs
Key Ingredients: Fatty acids, Antioxidants
Quantity: 250ml to 5000ml
Starting Price: Rs. 209/-
What We Like

Mild aroma with thin consistency
Cold-pressed and unrefined
Consumed raw or mixed with food items

What We Don't Like

Does not feature flip cap
2. Forest Essentials

Forest Essentials is an authentic brand that provides ancient Ayurvedic solutions to hair and skin concerns. The brand is known for creating some of the most luxurious personal care products for the Indian hair and skin. All their products are extracted from natural ingredients. The coconut oil is made using organic ingredients like vitamin E and coconut that are rich in anti-inflammatory and anti-bacterial properties.
For extraction, the coconut is blended with hands and strained without any heat treatment to retain the nutrients. This product is enclosed in eco-friendly packaging, so you take sustainable steps while taking care of your hair. You must try this store to curate an ayurvedic hair care routine for yourself.
Forest Essentials Coconut Oil Specs
Key Ingredients: Vitamin E, Cocos Nucifera
Quantity: 200ml to 500ml
Starting Price: Rs. 995/-
What We Like

Nourishes and soothes the hair
Makes you look lustrous
Paraben, sulfate, and cruelty-free

What We Don't Like
3. Vatika

Dabur's Vatika was launched back in 1999 to cater to the hair care needs of Indian consumers. Vatika's Coconut Hair Oil is a blend of premium coconut oil and nature's finest herbs. You'll find the goodness of henna, amla, lemon, and other precious botanicals, trusted by Indians since centuries. What we liked the most about this brand is its incorporation of Amla extracts, that fortifies hair roots and controls excess oil secretion, within its hair oil.
This thoughtfully crafted hair oil combines traditional wisdom with modern expertise, ensuring your hair receives the ultimate care it deserves. Along with coconut hair oil the brand also produces Bhringraj, Olive, Black Seed and many more oils from completely natural substances.
Vatika Coconut Oil Specs
Key Ingredients: Amla, Lemon, Henna, Brahmi, Kapur Kachri
Quantity: 75ml to 450ml
Starting Price: Rs. 45/-
What We Like

Suitable for men and women
Rejuvenate scalp and control hair fall
Extremely affordable

What We Don't Like

Mild fragrance
Leakage issues
4. Kama Ayurveda

If you have been keeping abreast with the trending skin and hair care brands in India, then this one would have definitely crossed your eyes. Kama Ayurveda is a 100% organic personal care and wellness brand dedicated to creating formulations that embody natural balance and are devoid of harmful chemicals. The products by the brand are COSMOS Organic certified, assuring only authentic and unadulterated products at your doorstep.
This leading brand offers extra virgin coconut oil which is cold-pressed and 100% organic. It will enrich your hair by conditioning and revitalizing, while also serving as a potent pre-wash treatment. We highly recommend this brand for those with dry, sensitive and damaged scalp.
Kama Ayurveda Coconut Oil Specs
Key Ingredients: Cocos Nucifera
Quantity: 50ml to 200ml
Starting Price: Rs. 98/-
What We Like

Light and non-sticky nature
Experience tropical scent
Prevents premature aging and wrinkling

What We Don't Like

Slightly inconsistent when applied on scalp
5. DiSano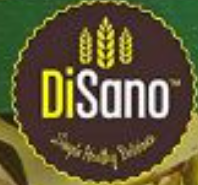 Do you want to add a healthy, coconut-flavored product to your beauty routine? If so, you'll love DiSano. The coconut oil by DiSano is suitable for all types of hair. Though the store is primarily a healthy food product brand, the coconut oil manufactured by it can be used for versatile purposes. The Italian brand produces extra virgin coconut oil which has the goodness of vitamins and minerals essential for a clean and healthy scalp.
Unlike most products in the market, DiSano is GMO-free, vegan, and preservative-free. Hence, it is ideal for those who are looking to avoid any animal products in their beauty collections. And the best part, you can buy this product in bulk during any Amazon sale at affordable prices.
DiSano Coconut Oil Specs
Key Ingredients: 60% MCFA, Lauric Acid
Quantity: 250ml to 1 liter
Starting Price: Rs. 195/-
What We Like

Fights against dandruff
Suitable for dietary intake as well
Best for anti-aging and skin nutrition

What We Don't Like

Non-returnable hair oil
Experience tropical coconut smell
6. Meera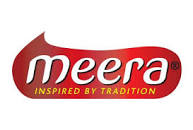 Meeraa budget-friendly option for long-term usage. Rooted in traditional Indian practices, this brand translates ancient wisdom into modern, user-friendly hair care essentials. The multi-purpose coconut oil by Meera is enriched with natural saturated fats and a coconutty flavor that can be used as cooking oil, skin moisturizer, and hair treatment. Being an herbal brand, Meera guarantees products that are devoid of harmful chemicals.
The triple filtration process, followed by the company in the manufacturing of its coconut oil, ensures the infusion of the best quality ingredients. So, if you're looking for a natural way to enhance your hair growth, experience the magic of coconut oil by Meera.
Meera Coconut Oil Specs
Key Ingredients: Dala Copra, Edible Oil, Argemone Oil
Quantity: 250ml to 1 liter
Starting Price: Rs. 95/-
What We Like

15-months of shelf life
Suitable for straight, curly, wavy hair types
No additives, artificial fragrance, and preservatives

What We Don't Like

Some hair type may become rough after use
7. Indus Valley

Indus Valley Organic Hair Oils are created from ingredients picked from nature. The coconut oil extracted from fresh coconuts' flesh is non-sticky, lightweight, and highly effective. The company is an authentic organic beauty brand certified from international agencies like USDA Organic, ECOCERT, India Organic and Bio Natural. Being free from SLES/SLS, pesticides, and fertilizers, the hair oil doesn't cause any damage.
Compared to other brands on the list, we have considered the FSSAI-approved Indus Valley brand as the best virgin coconut hair oil for its mineral-rich formula that tends to boost hair growth. So, order your favorite Indus valley Coconut oil bottle today and begin a journey towards stronger hair.
Indus Valley Coconut Oil Specs
Key Ingredients: Vitamin E, Lauric Acid, Fatty Acids
Quantity: 100ml to 200ml
Starting Price: Rs. 299/-
What We Like

No added additives or fragrances
Makes you feel soft and smooth
Perfect for normal, sensitive, oily, dry, combination skin types

What We Don't Like
8. Patanjali

Patanjali is one of the most popular Ayurvedic brands in India. The exceptional Herbo mineral preparation makes Patanjali oils nourishing and moisturizing thus making it effective on flaky scalp. Due to the Ayurvedic nature, no chemicals or preservatives are used in the manufacturing process. The coconut oil at the store is of edible quality with a shelf life of 15 months. So, not only can you apply it but also consume it regularly.
The oil comes in jars as well as bottles at affordable prices which can be further cut down by using online Patanjali coupons. With these promo codes you can buy their virgin coconut oil as well as Nariyal Tel which is an accurately measured blend of coconut, amla, and almond.
Patanjali Coconut Oil Specs
Key Ingredients: Coconut, Almond, Amla
Quantity: 100ml to 500ml
Starting Price: Rs. 85/-
What We Like

Offers sweet aroma and taste
Free from preservatives
Double filtration mechanism

What We Don't Like

Leakage issues
Cannot treat skin problems
9. Soulflower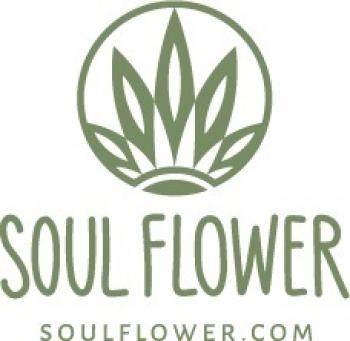 Soulflower is a completely cruelty free brand that aims at selecting the best components from nature and captivating their essence into products that would best suit all Indian hair types. At its core, the company believes in providing the best organic-based solutions for all hair and skin concerns. The company has also been certified by Ecocert COSMOS and manufactures one of the organic coconut oils in India.
Start using Soulflower's coconut hair oil to add shine, moisture, and nutrition to your hair. With this wonderful product, you can not only get a nourished scalp but also supple skin. Moreover, it can effectively be used as a daily detangler and protect hair from sunlight and other toxins.
Soulflower Coconut Oil Specs
Key Ingredients: Cold Pressed Coconut Oil, Vitamin E
Quantity: 225ml
Starting Price: Rs. 350/-
What We Like

No synthetic colors and fragrance
Natural remedy for soft and supple skin
FDA approved

What We Don't Like
10. Parachute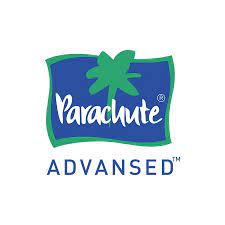 We all grew up with the blue bottle of Parachute at our homes, didn't we? Long before becoming one of the most loved hair care brands in India, this flagship brand of Marico sold vegetable oil in the Indian market. Considering the rampant and persistent hair-fall issue across the nation, Parachute manufactured oils with ingredients such as coconut, vitamin E and B, Brahmi, amla, minerals, and hibiscus to promote hair regrowth, vitality, and improved texture.
We are pretty impressed with the 100% pure coconut oil formulation that strengthens hair from deep roots and vitamin E containing antioxidant properties promotes scalp health. Moreover, it is absolutely free from Silicone, Mineral Oil, Sulfate, and Parabens.
Parachute Coconut Oil Specs
Key Ingredients: Coconut, Vitamin E
Quantity: 40 mL to 1 Lit
Starting Price: Rs. 20/-
What We Like

Controls hair fall
Long-lasting aroma
Easy to apply on hair, face

What We Don't Like

Need to wash scalp thoroughly
Benefits of Using Coconut Oil for Hair
Using coconut oil for hair brings forth a multitude of advantages that have made it a staple in hair care regimens. Four notable benefits include:
Reduced Protein Loss: Coconut oil's unique molecular structure allows it to penetrate deep into hair strands, minimizing protein loss and maintaining hair's strength and health.
Enhanced Hydration: Its rich composition of saturated fatty acids offers intense hydration, leaving hair nourished, soft, and manageable. This hydration also helps reduce frizz and promote shine.
Protection Against Damage: Coconut oil forms a protective barrier that shields hair from environmental stressors, heat styling, and pollutants, thus preventing damage and breakage.
Promotion of Scalp Health: With its natural antifungal properties, coconut oil can help combat dandruff and soothe itchy scalps, contributing to overall scalp health and potentially supporting hair growth.
Regularly incorporating coconut oil into your hair care routine can lead to revitalized and lustrous locks. However, individual results may vary, so it's recommended to perform a patch test and observe your hair's response. As with any beauty treatment, moderation and consistency are key for optimal benefits.
Frequently Asked Questions
1. Which are the best coconut oil brands for hair?
Parachute, Vatika, Kama Ayurveda are the most popular coconut oil brands as per the research provided by the FSSAI.
2. What ingredients are used in preparing coconut oil?
Since coconut is rich in nutrients itself, most have coconut as an ingredient. However, some brands may add aloe vera, henna, etc., for added benefits.
3. Is Parachute aloe vera oil good for hair growth?
Yes, Parachute coconut and aloe vera combo oil are good as they nourish the hair and scalp, leaving no dust and toxins.
4. How long can I use coconut oil at home?
You can use coconut oil for up to 2 years when stored in cool, dry and hygienic conditions.
5. Can I use coconut oil for dry hair?
Yes, you can use coconut oil for dry hair as it can dive deeply into the hair roots and repair the damaged hair.
Wrapping Up!
In conclusion, coconut oil is a widely favored option for addressing damaged hair, offering therapeutic advantages that extend beyond just hair care to encompass skin and dietary considerations. This versatile oil is renowned for its ability to mitigate various hair, skin, and health-related issues.
We encourage you to select one of the brands mentioned in this discussion. Please share your choice in the comments and let us know what you appreciated about it. If you believe we may have overlooked any popular brands, kindly reach out to us via the comment section below, and we will promptly provide you with additional information. Your feedback is important to us.