If someone ever asked you what about your favorite memory growing up, you would probably reply- "The first day after vacation!". And that sparkle on your face is justified. Going back to school or college, be it your kids or yourself, after a long vacation can be very exciting, to say the very least. The flurry of experiences you had, your favorite aunt you visited, or just watched your favorite TV shows- the list goes on. And sure enough, with most vacations coming to an end and colleges/starting again, there is no doubt you need your inventory all stacked up!
Were you going back to school or college without the basics? Preposterous! It's time to get yourself things that pull up your academic efficiency and your style quotient. And thanks to a flood of offers from various websites, you can have all of that for cheap. So, without further ado, let's get down to the brass tacks!
Here Are The Best 10 Back To Schools and Colleges Offers For April 2021
1. Dell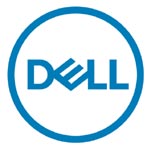 If there is one thing every college/school student needs, it is a laptop/desktop! With the mode of education becoming increasingly digital, a PC is necessary without compromising content and quality. And thanks to offers from Dell, you can get Dell Inspiron Notebooks, Desktops & All-In-Ones excluding XPS, Vostro, and Alienware for low and attractive prices. We can all agree on how important notebooks or desktops can be in projects, assignments, or notes. Sometimes you might want to complete a MOOC course from Coursera, Udacity, or any other website. And what do you need for that? That's right- a PC. Don't wait, yearlong, for the best laptop offers anymore. The time is now!
2. Lenovo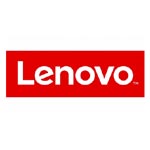 Another great place to get laptops. Considering that they are running an all-exclusive offer this year, go ahead and buy their products like Yoga pads, Legion, ThinkPad, etc. Their laptops boast of hardware like Intel i7 8th Gen, 1 TB SDD 16 GB DDR4 RAM, among other attractive and lucrative specifications. Be it software programming, graphics designing, or something as simple as YoutTube or Netflix, and they have the best offers for you or your kids- no matter who the customer! The best part is that most of these come with three years of warranty as well! Still thinking about the "Why"? To save further on laptops, check out our Lenovo coupons page for some of the latest deals the brand is offering.
3. Amazon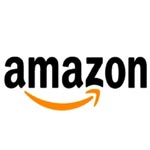 No sale or offer is complete without Amazon being on the list. The world's largest eCommerce website has something for the entire neighborhood, especially for school wear! On the first day back, you will probably need a lot of new stuff like water bottles, backpacks, pencil boxes, and so much more. We all love stationeries, and some of the ones found on Amazon are just too good to pass away! Be it a cool spiderman tiffin box or school shoes, and Amazon has something for all your school needs. They even give away many discounts for electrical appliances like laptops, desktops, and other necessities. And no, they did not forget sports kits! Get the best Amazon coupons at GrabOn.
4. Flipkart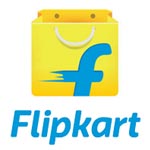 Flipkart, India's biggest eCommerce website, has some of the finest products. This includes lab kits for starters, crayons, musical instruments, and a whole lot of other things. Be it laptops and laptop bags or sports shoes, and nothing you can't find here. The best part is that they have multiple sales throughout the year, so you can always buy the cheapest things at your leisure without compromising quality. Sounds as heavenly as school days, right?
5. Big Bazaar
Part of Future Group, Big Bazaar has always been synonymous with budget prices and superior quality since its inception. Some of our oldest school stationaries were first bought at a Big Bazaar. Most of us remember our first water bottle from Big Bazaar. They also have affordable clothes for day-to-day college wear and school shoes for both girls and boys! If you are looking for crayons, pastel colours, notebooks, pencils and pens, ink, or even graph sheets, they have everything. The name justifies everything now.
6. Myntra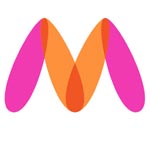 When it comes to fashion, there is only one website that resonates the idea – Myntra. Get best Myntra coupons and save on your purchase. Latest fashion or fads, no matter what you want, Myntra is your destination. If it is your first day at college or you are coming back from a vacation, and you need to show everyone that the vacation hasn't dulled your style quotient, where else! Be it culottes, floral skirts, chinos, etc., the best of fashion is undoubtedly at Myntra. They also have cool accessories like earrings, sunglasses, and bracelets. If you are looking for sandals and shoes as well, they have them! No matter what the outfit, they have it.
7. The Souled Store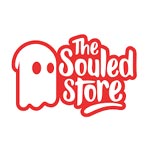 The Souled Store is one of our favourite websites. They might not have all kinds of supplies, but they have some handy stuff. They have backpacks, notebooks, socks, hoodies, jackets, t-shirt, dresses. Flip flops and t-shirts, of course! Their vibrant fashion sense, fandom clothing, and great product quality stand out and will ensure you do too! Looking for something that speaks "chill college vibes" without actually saying a word? Let your soul speak it out for you through Souled Store.
You might want to check out The Souled Store coupons page for the best deal for the brand.
8. Snapdeal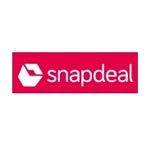 One of the largest eCommerce websites in India, Snapdeal has an exclusive page dedicated for "Back To School". Selling products ranging from water bottles to bags, study tables to kids watches, and a wide variety of products for everyone. They also have stationery items, including calculators and stencils. Not to forget, they have a wide range of options when it comes to clothing, apparel, and accessories as well. What we are trying to say is, under their umbrella, you can get everything. And it is raining offers at Snapdeal!
9. StatMo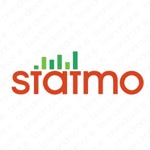 StatMo prides itself on being the country's largest online stationery shop. And if you go through their website, you will know that they have an excellent reason for it. They not only have all your shopping checklist for school but also have supplies for offices as well. You can shop from the best brands for products like luxury pens, staplers, punching machines, bound books, etc. They also have NCERT books for all classes, computer accessories, and anything remotely associated with schools, colleges, or office stationery supplies!
10. Asus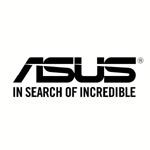 Asus also a dedicated "Back to School" deals and offers the best laptops from the brand at a pretty low price. They also had some lucrative offers, such as on all Asus AIO, VivoBook, and Eeebook PC purchases. If you pay Rs 2,499 extra to get a WD 1TB external HDD, which is originally priced much higher. They also have warranty extensions during this period. If you are looking for a powerful laptop designed for gaming or designing or anything else, Asus can easily cater to your needs. So, don't wait anymore and head over for laptops, laptop bags, or anything else you might need.
And that marks the end of our take on the ten best places for Back School Shopping in India. If you are looking for products this year, don't forget to check these websites out. Let us know what you got for yourself or your kids. If there are more websites that you like or purchase from, let us know as well! Laptops, bags, stationery, clothing, or anything else, these websites will ensure you leave nothing behind on your first day back to school/college. So, happy shopping and happy learning!