Being a new mom can be tricky. Nobody hands out a checklist on how to be a new mom! You have to learn and do everything by yourself. It takes time. And hard work. A lot of it. But you are not alone in this journey.

Shop for baby essentials online
Moms, dads, and even grandparents have come together to create baby shops for you which will make your mommy journey easier. The stores are created by first-hand experience, so you can surely count on them.
In this article, we would like to list down the best online stores in India for baby shopping which will help you to be prepared for all kids' requirements. Without much ado, let's check out the best websites to shop for infants and kids.
List of Top Baby Shopping Websites in India for 2023
First Cry – Kids Essentials and Clothing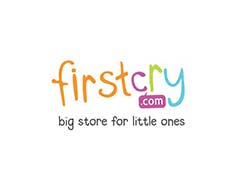 When you choose First Cry to get baby products, you can hardly go wrong. It has a collection for kids up to 12 years in age. So, let that be a new born or a toddler, there are items for everyone. You can surely find some good quality diapers, nursery items, clothing and even games on the website. That's not it. It is also a great place to get your kids stationery supplies for their hard-working selves. So, the next time you need something for your kid, check out First Cry and explore a range of products.
Not just that, you can find many discounts on baby products at FirstCry which makes it a sought-after place to buy kids' essentials and clothes. First Cry also has many physical stores present around the country where you can walk in and test products for yourselves.
Delivery Time: 3 to 4 business days
Shipping Cost: Free above Rs. 699
Return Window: 30 days (2 days for Birthday items)
Hopscotch – Kids Fashion and Care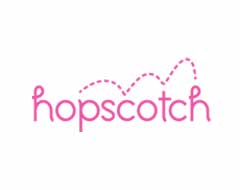 How they look is pretty important to kids these days. In fact, they are the pickiest about what they wear. Hopscotch is for those who simply want to rely upon one store for all kids' fashion needs. The site offers the latest trends in t-shirts, footwear dresses for kids.
Kids' wear can get very expensive to buy. A little one's t-shirt can cost you up to a thousand bucks. So if you still want the same quality and a better price, we recommend this most-loved baby shopping site as you will be able to save on kids' fashion using coupons from Hopscotch
With clothes from Hopscotch, and even slogan T-shirts so the little ones will always be in the front row of the fashion game.
Delivery Time: Up to 5 working days
Shipping Cost: Free shipping above Rs 299 (new users); Rs 999 (returning users)
Return Window: 15 days
HunyHuny – Baby Products and Maternity Wear

HunyHuny is one place to buy all baby essentials and maternity items. The company offers baby bed cots, car seats, clothes, quilts, bath tubs and more. All the products are reasonably priced and you can get them at further discounts on the site. It has a vast collection of strollers, cribs and potty seats. HunyHuny's comfortable mattresses and pillows will make sure your baby gets a good night's sleep. In the meantime, mothers can revel in a shopping spree as well post and during maternity. There is a special category just for moms where you can find maternity wear. Get your hands on some of the most comfortable maternity pants, gowns, and even lingerie. There are ample sizes and designs to choose from.
If that was not it, you can find a range of cute outfits for little babies too. You can choose from a range of onesies, pant-t-shirt combos and more. Lookup as per your need or simply browse the collection. You are sure to have a lovely haul when you shop from HunyHuny.
Delivery Time: 2 days + UPS delivery time
Shipping Cost: Free
Return Window: 7 days
Myntra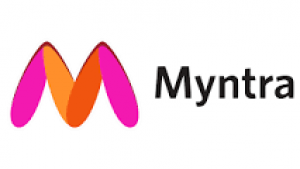 Myntra, the popular online fashion store, offers an impressive selection of baby clothes and accessories that cater to all your little one's needs. Whether you're looking for cute onesies, cozy blankets, or trendy outfits, Myntra has it all. Their extensive collection features a range of vibrant colors, playful patterns, and adorable designs, ensuring your baby looks stylish and feels comfortable at all times. From cute rompers and dresses to cozy jackets and footwear, Myntra's baby collection has something for every occasion.
The platform offers a seamless shopping experience, with easy navigation and quick delivery options, making it the perfect choice for busy parents. With top-notch quality and affordable prices, Myntra is a one-stop shop for all your baby's clothing and accessory needs. Shop now and give your little one a stylish and comfortable look with Myntra's baby collection. With Myntra coupons and deals, you can enjoy significant savings on your baby's clothing and accessory purchases. Keep an eye out for their seasonal sales, where you can find even more exciting discounts on the latest baby fashion trends.
Delivery Time: 4-5 business days
Shipping Cost: A convenience fee of Rs.99/- is applicable for all purchases under Rs. 799/-
Return Window: Depends on the product
A Toddler Thing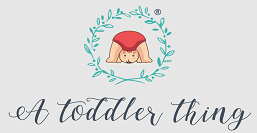 Looking for everything related to toddlers? Look no further than the Toddler Thing Store! This online store is dedicated to providing you with all the essentials related to toddlers and babies, including muslin essentials, baby socks, and even diaper accessories.
Plus, all items are made from 100% organic cotton, ensuring that you're getting the best possible quality products. In addition, all deliveries are made with all necessary safety measures in place, so you can rest assured knowing that your toddler's safety is always top priority.
Delivery Time: 10-12 Days, 15-Days – Abroad
Shipping Cost: Depends on the products purchases
Ajoobaa

Remember when we were kids, we used to see our grandmother knitting beautiful colourful sweaters using knitting needles. Those tiny wool balls got transformed into cute apparels. Wasn't that magic! Well, those days are here again. Introducing Ajoobaa exclusive curated handmade apparels made with love and care by artisans from rural India.
Ajoobaa has a vast collection of frocks, sweaters, caps, booties, ponchos, headbands, rompers, blankets, cushions with customized features. It's inhouse brand Woonie is a mixture of Wool + Genie that helps you get into the shape. On the whole, start experiencing the rich Indian culture heritage of summer and winter designs from Ajoobaa.
Delivery time: 3-4 Business Days
Shipping cost: Free for items worth above Rs800/-
Return window: 7-days
The Mom Store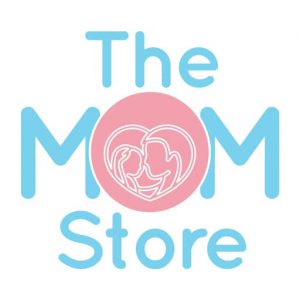 Your search for functional yet trendy maternity clothes & baby products ends here. The Mom Store is a one-stop-shop for the new-age mother who is stylish, empowered & confident & knows what's best for mom and her baby. The brand is committed to providing quality products for infants to kids up to 6 years, including prematurely born babies, and has a wide range of Maternity Wear & Essentials for New Moms. To recapitulate, celebrate your motherhood journey and welcome your little one with The Mom Store Products.
Delivery Time: 5-6 days
Shipping Cost: Free above Rs.1000
Return Window: 7 days
MiniRoo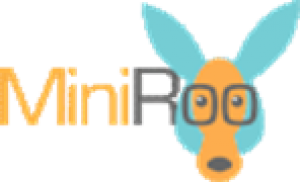 New moms find it challenging to get the best baby care products. Check out the MiniRoo baby shopping website if you are one among them. MiniRoo's mission is to bring premium-quality items and help the parents make better decisions. It has a community of 32,000+ parents who trust the brand in maintaining safety standards.
Shop from the global brands like Lego, Early Foods, The Tiny Trove, Brainsmith, Shumee, Chalk & Chuckles, Soul, Mum Earth, and more. You can even browse based on the categories like toys, feeding essentials, clothing, footwear, gifts, and stationery items.
Shipping cost: Free for orders above Rs 3000/-
Return window: Within 48-hours of receiving the item
The Mum Shop – One-Stop-Shop for Children

The Mum shop is not just an online store, it's a place where mums can connect. With an active presence on social media and a blog, it is also a resource for mums to learn new things and enhance their mommy skills. And when it comes to shopping, it is hands down one of the best ones out there.
There's comfortable clothing, party wear and even traditional Indian wear for kids that you can get. Not just the kids, you can make their rooms look amazing too! Just choose from a range of furniture options like cribs, tables, sofas and more and make the kids' room a place they'd want to hang out all the time.
The website also comes in handy while gifting a relative or friend on a baby shower as there are so many toys and games that kids love. You can also order a personalised gift and make the new mom feel more special.
Delivery Time: 5 to 10 business days
Shipping Cost: Free above Rs 1000
Return Window: 48 hours
Mommypure

Curated by a mom-dad duo, Mommypure is a one-stop shop for baby care products that are made of only clean & safe ingredients. The brand offers products that are suitable for all baby skin types, from newborns, to toddlers and kids up to 12 years of age. Their range is inclusive of baby skin care, hair care, and diaper care products packed with the richness of natural oils, flower extracts and natural butters. Their product range also includes India's first innovations like Baby Bottom Wash & Baby Bum Butter.
Free of 2000+ harmful ingredients and toxins, every product at Mommypure is clean certified by CertClean North America, are plant-based, Peta certified, cruelty-free & 100% vegan. All the baby products present are ideal for baby's skin and dermatologically tested for safety with a pH of 5.5. The items are clinically tested to be non-irritant & safe on newborn skin.
You will also be pleasantly surprised to find some amazing allergen-free personal hygiene solutions like the Natural Prebiotic-based Intimate Wash!
Delivery Time: Standard delivery time
Shipping Cost: Free
COD: Yes
Baby Amore – Infants and Mothercare

Babies require an overall care. Right from how they feel, to how they look, everything is important for a mother. A happy baby is one who is less bothered by their diapers, clothes, etc. Also, the skin care products that are used should be free from harmful ingredients so they cause no side effects to the little ones.
If this is your need, check out Baby Amore. You can buy not only comfy and soft clothes from the website, but also some really amazing skin care and beauty products. There are varieties of organic shampoos, soaps, sunscreen and more from the best brands available to be bought instantly.
There is an exciting range of maternity products for you too. So your journey to motherhood is spotless.
Delivery Time: 1 to 4 business days + delivery time by courier partner
Shipping Cost: Free above Rs 1999
Return Window: 7 days
A Little Fable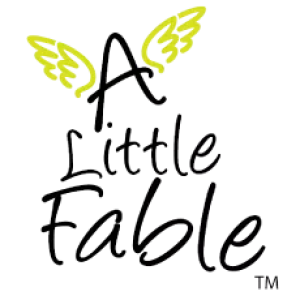 Buying baby products in India is exciting for you and your little one. However, with the plethora of options available in the online marketplace, it is difficult to make a perfect choice. Hence, we have listed the brand – A Little Fable.
This amazing brand is committed to offering garments and other accessories in colourful themes, making the kids enjoy. You can have a look at the extensive collection of headbands, bags, masks, pillows, party wear, ethnic, nightwear, winter collections, and more. To start purchasing an item for your little munchkin, you can sign up with your Gmail account or create a new one. Once you make an order, the products will be delivered within the specified time.
Delivery time: 5-7 days
Shipping cost: Rs 99/- for items below Rs 1000/- (free for above Rs 1000/-)
Return window: 7-working days
Baby On Board – Baby and Maternity Care

Looking for one place to get all things maternity and babies? Baby On Board is the answer. At BOB, you get everything from diapers, to toys and furniture gear, along with feeding and nursing products. So when you have a baby at home, head over to Baby On Board and stock up the nursery.
Pregnancy time is crucial for mothers. But with BOB, you have nothing to worry about. Get kurtis, dresses, nighties, pregnancy gowns, and even nursing tops all at BOB. Moreover, there are things available that will make your life easy even post delivery. Things like diaper bags, feeding pillows will surely come handy to take care of your precious.
BOB items can be bought with exciting discounts and seasonal offers. Moreover, members can avail a bunch of exclusive discounts on BOB products.
Delivery time: 2 to 5 working days
Shipping cost: Free above Rs 599 (Rs 50 for orders with lesser value)
Return window: 100% money back guarantee valid up to 14 days
Picksparrow – Newborn Essentials

Newborns have to feel comfortable, period. The last thing we can do is compromise with their hygiene and happiness. A wet baby doesn't feel nice. The crying can even disturb their sleeping patterns.
Your baby needs clothes made of extremely soft material to feel comfy all the time. Picksparrow understands the same, and thus, have crafted a range of newborn products from Jablas and pants to skirts, nappies, bibs, diapers, onesies etc. All products are made from 100% cotton. You can also find varieties of cotton like hosiery, muslin, flannel and more which are softer and cloud-like for your kids.
There are products available for boys and girls both that you can choose from. You can also by gift sets with many useful items at one place, which you can even customise your order as per your specific needs
Delivery Time: 6 to 7 days (Metros), 3 to 14 days (Non-metros)
Shipping Cost: Free above Rs 499
Teddy Toes – Fashionable and quality shoes for kids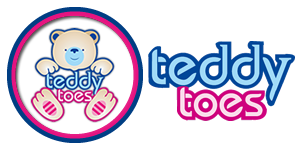 If you're planning to get your little one a pair of shoes then why not do it in style and be the talk of the town with the Teddy Toes Kids' footwear. Here you get unique designs and supreme quality footwear for infants and kids from one to five years. You can explore from a wide variety of amazing options that include a range of styles from baby shoes, slippers to sneakers. With a pair of trendy shoes from Teddy Toes, your child won't just look stylish, but also feel comfortable. Thanks to the supreme quality leather used in making the shoes, the soft memory foam sole padding and the breathable lining which is great for the kids' sensitive feet. The collection is great for kids, especially who prefer stylish clothes and have a flair for fashion..
Delivery time: Changes as per location
Shipping cost: As per the order
Return window: 30 days
Conclusion
Say bye-bye to last-minute hassles when it comes to your baby duties. You can give your newborn special care by remaining ever ready for everything to come. Simply stock your shelves up with baby essentials. You never know what you are going to need. An extra diaper, bibs, nappies, the list goes on.
The crackle of a newborn is like music to the years. At the same time, a baby crying is not so much fun. You can keep your baby always happy by getting products of the best quality. Nevertheless, using the Marks and Spencer offers and coupons greatly benefits the buyers in picking the desired baby items within the budget preferences.
Toddlers need special attention too that you need to be prepared for. So simply shop from any of the above websites and get all the supplies you need. Let us know in the comments below which online store is your go to for baby shopping.
Last, but not the least
New mom, or soon to be one, a very hearty congratulations on your motherhood!!!