What are summers synonymous with except the dying heat? Sweat and bad odor, of course! All that sweat that you accumulates because of all that travelling and the humidity in this climate makes you go all "Ugggh!" the moment you think about. And what comes to save you from this peril? Deodorants! A lot of products mentioned in the article are available at Myntra. You might want to check out some of the top deals for Myntra at our main website.
So, without further ado, let's get down to the brass tacks and spill out the best deodorants in India.
Here's a list of the 10 Best Deodorants in India for 2020
1. Park Avenue Signature Collection (Neo)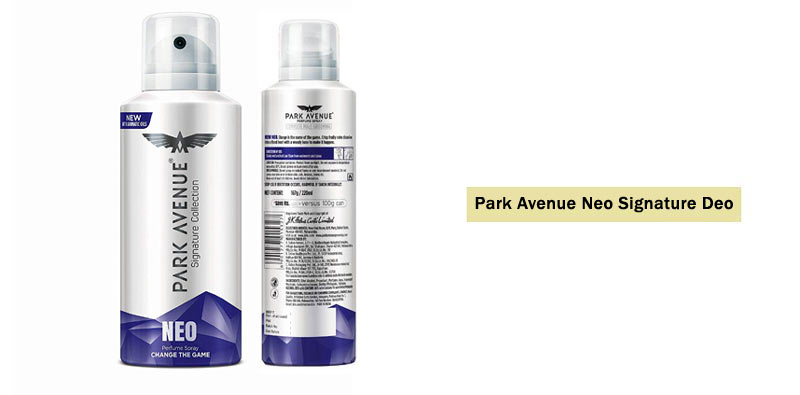 The Park Avenue Signature Collection (Neo) is one of the best premium collections of deodorants that are available right now. The rejuvenating and strong notes of mango, peach, and jasmine will make you smell damn good! A hint of musk will evoke the inner explorer in you. The fragrance is quite irresistible and long-lasting. Like most, this deodorant also has antibacterial properties.
Size: 140ml
Price: Rs. 210
Additional: Anti-bacterial properties
2. Fogg Fresh Oriental Black Series For Men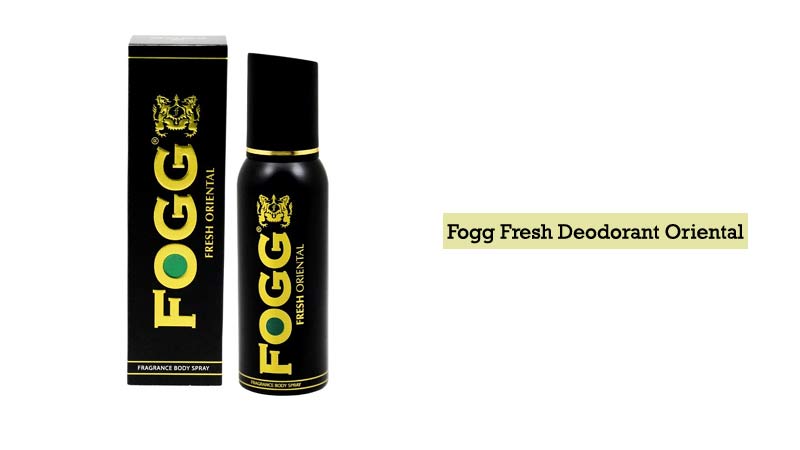 Fogg is undoubtedly one of the most popular deodorants for men, and this one particularly has been their USP. The most distinctive fragrance, one spray can last the entire day, if you don't sweat a lot. In case you do, feel free to run some trials and errors. Walk into a room and you can even if you are a hidden ninja, you will still be identified, thanks to the unique smell this deo gives out. Fresh, cool and long-lasting, Fogg stays true to their tagline "Fogg chal raha hain."
Size: 150ml
Price: Rs. 230
Additional: Soothing, refreshing, long lasting fragrance that goes upto 800 sprays
3. Denver Hamilton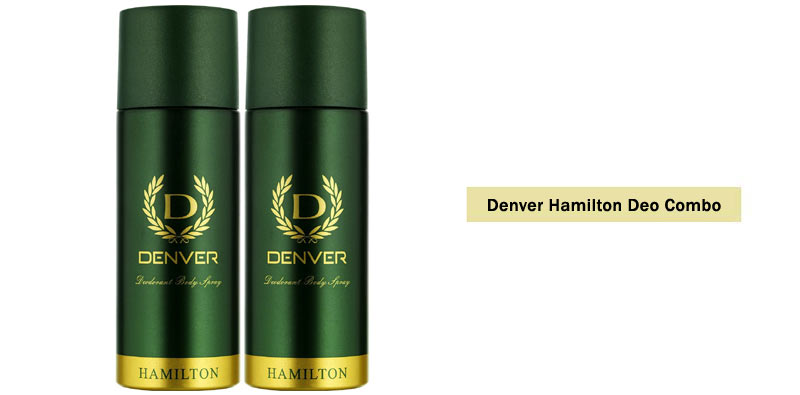 If you want a premier smelling deo, this is it! This manly fragrance of Denver Hamilton offers a more refreshing & confident fragrance, that stays throughout the day. You can easily consider this to be one of the best natural deodorants for men. It has a wonderful blend of spicy florals & balsamic wood, that kills even the strongest of bad body odor. It also absorbs moisture, giving you a very soothing feeling on your skin. Long-lasting and cleary conspicuous for anyone's nose, this one is a killer for anyone who is trying to make a great first impression!
Size: 165ml
Price: Rs. 210
Lasts: 4 to 8 hours
4. Old Spice Original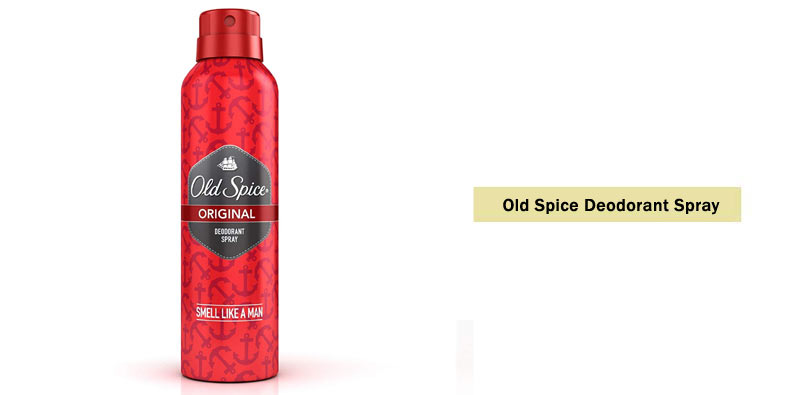 Who can ever forget their dad's favourite after-shaving lotion? That strong manly smell that emanated all around him before you were heading out for school… nostalgic! Well, if you loved that, you will definitely love Old Spice's Original smelling deodorant. An all-time favourite of every man (and woman too!), this one has achieved legendary status. The strong masculine scent is best suited for men who love being proactive and push boundaries every day.
Size: 150ml
Price: Rs. 190
5. Brut Original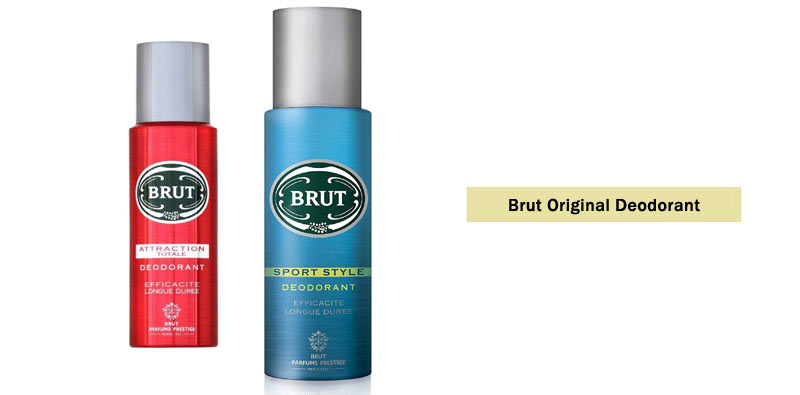 Brut is not just about a strong fragrance. It also has a hugely loyal fanbase who pledge their allegiance to this classic. It has a strong scent that cannot be mistaken for anything else except Brut. Their distinctive classic aroma cannot be found in any other deo and keeps bad body odor and sweat away! If you want to smell great for the entire day, Brut is your thing.
Size: 200ml
Price: Rs. 275
6. Axe Dark Temptation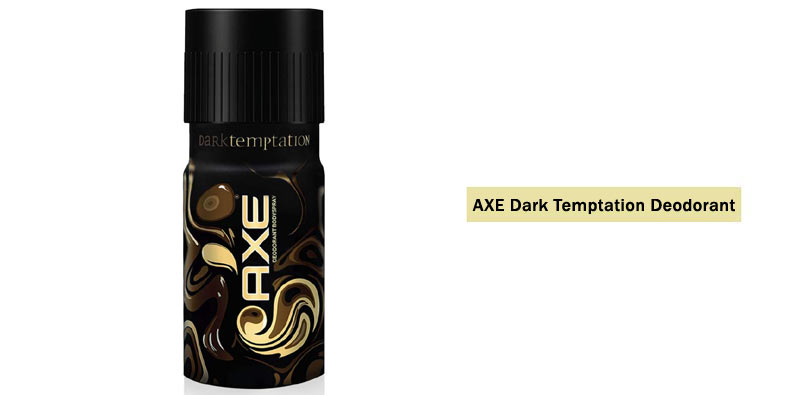 Remember that advertisement where this guy sprayed this deo on himself and immediately turned into chocolate? Well, that doesn't exactly happen but close enough! This deo smells of dark chocolate from the first spray. If irresistible was a fragrance, it would have been this. Axe is known worldwide for crafting the most iconic fragrances ever and this one hits all the notes and even goes beyond that. Marinate yourself in chocolate all day long or gift it to someone, to make them unstoppable anywhere they go!
Size: 150ml
Price: Rs. 200
7. Ustraa Cologne Spray Sport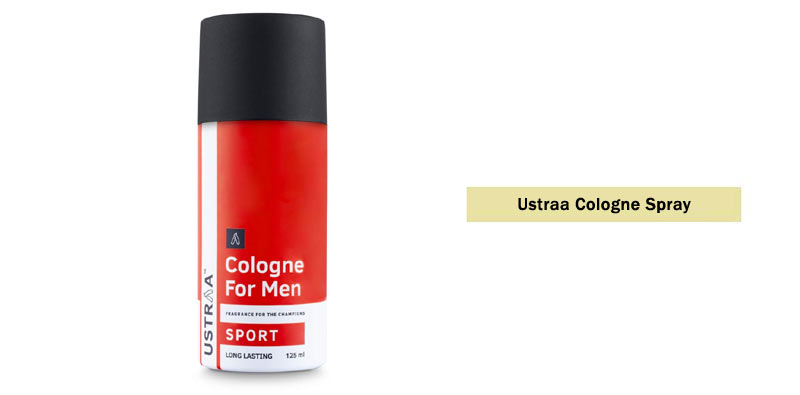 Ustraa products are known to be super safe for the skin and are made without using sulphate, paraben or any other harmful chemicals. This one is popular with men who love its beautiful aroma, which is a fusion of fresh sea breeze and the spiciness of masculine woody notes. If you get flocked by strangers, don't blame us. We are only suggesting!
Size: 125ml
Price: Rs. 229
8. Nivea Fresh Active Original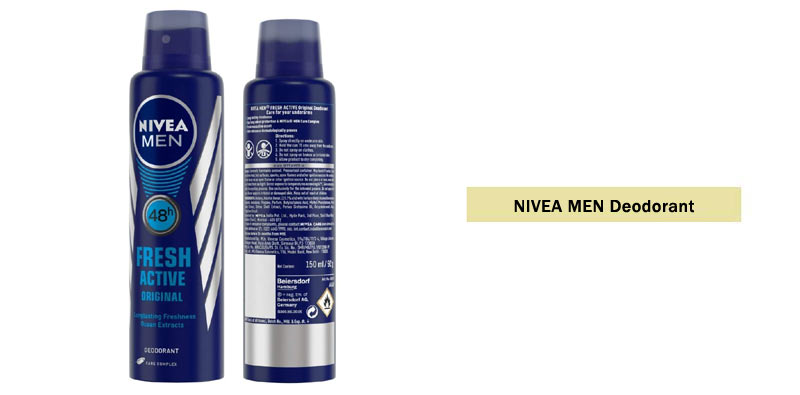 Nivea claims that this superior body spray stays on for 48 hours, making you feel fresh for two days in a row. We don't know about that but we definitely know that this deodorant is absolutely awesome! One of the best smelling sprays, it is recommended by literally everyone! The ingredients seemed safe for the skin as well. Keep your suave for 48 hours while you marinate yourself in ocean extracts!
Size: 150ml
Price: Rs. 190
9. Wild Stone Copper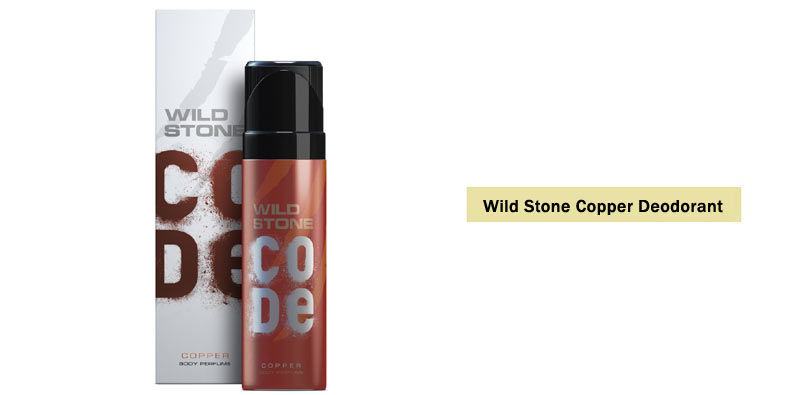 There is no way you can ever hate this antiperspirant! Wild Stone is already a very popular talc brand, so there is no way you can doubt its aromatic-based products. With zero percent gas and is pretty long-lasting. Its woody hints of armoise and citrusy notes of pineapple and lemon make it perfect for anyone willing to impress the whole town and stay confident, no matter how sweaty it gets.
Size: 250ml
Price: Rs. 250
10. United Colors Of Benetton United Dreams Be Strong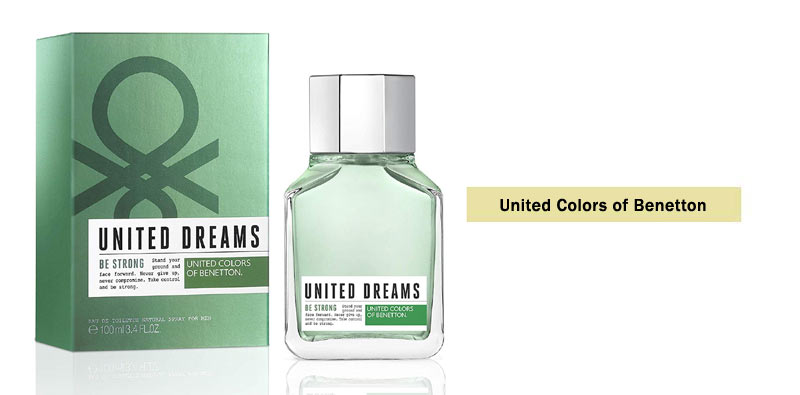 United Colours of Benetton is one of the world's most popular fashion companies. Their clothes are found and loved everywhere in the world. And their colognes and body sprays are pretty damn neat as well. This one, in particular, is really awesome for anyone who wants to make a definitive statement. The top notes have fruity hints of grapefruit, lime, and mandarin, with floral scents and jasmine, ginger, nutmeg and pink peppercorn spices as its heart notes. The base notes have cistus flower and cedar wood. Bottom line is: try it if you want to smell irresistible!
Size: 150ml
Price: Rs. 390
11. Yardley London Gentleman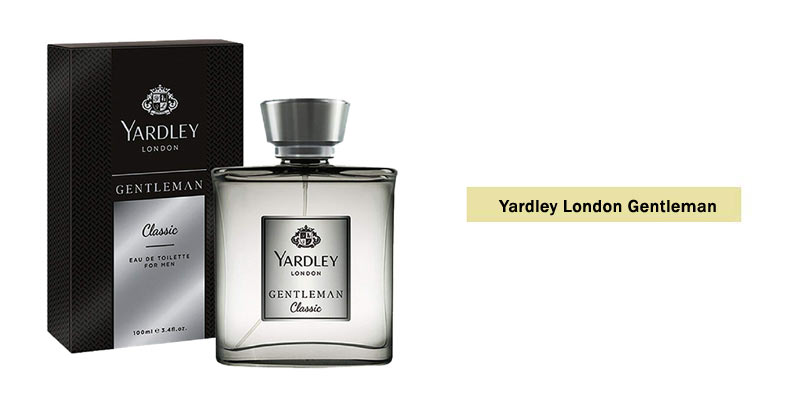 Gentleman Classic by Yardley London is one of the most popular sprays. With a strong masculine presence in its scent, it is a wild mixture of ingredients like citrus, black pepper, and spicy cardamom. It is a wonderful buy for a day to day use, as it has a very distinctive smell and can add to your personality.
Size: 150ml
Price: Rs. 190
More Info About Deodorants
Top Deodorant Manufacturers & Suppliers in India
Vini Cosmetics: Fogg
Itc Limited: Engage
Nivea India: Nivea
Hindustan Unilever: Axe
Emami Limited: HE
Baccarose Perfumes & Beauty Products: Christian Dior, Kenzo and Guerlain, Saint Laurent etc.
J.K Helene Curtis: Park Avenue
Mcnroe Consumer Products: Wild Stone
Godrej Consumer Products Limited: Cinthol
Marico Limited: Set Wet
Top Manufacturers in terms of sales
Below are the top 5 deodorants in India in the Rs. 3,000 crore market. The biggest surprise is Hindustan Unilever's Axe which has slipped to 5th position from the market leader position few years back. The rankings are as per December 2018 data. ITC's Engage is the fastest growing in the segment with 10.5% market share and sales worth Rs 298 crore.
Fogg
Engage
Nivea
Wild Stone
Axe
History Of Deodorant & Its Use
The modern-day deodorant predates back as far as 1888. Invented by Edna Murphey, a U.S. inventor in Philadelphia, Pennsylvania, the first deodorant was made and marketed for women. Times have changed and now, as evident, there are many deodorants for both men and women. With many brands and fragrances available in the market, it becomes difficult to choose the best. And that is because the "best" is subjective when it comes to fragrances. Everyone has a type or a choice, which feels the best to them. Also, deodorants can help you in a number of ways. Some of them include:
Limit body odour by attacking the bacteria that interact with your sweat.
Make you feel confident.
Inject a definitive and sharp factor in your personality since you carry a recognizable odour.
Helps you from sweating excessively in humid climates.
Types of Deodorants
You must feel good with what you put on your skin. Some of us like to apply a spray deodorant in full swagger and create a mini commercial moment in their bedrooms, while others hate the chills that your skin feels when the spray is applied. Others might find the rolling effect of a roll-on deodorant pleasing, while others would prefer it because they come in bottles that are small and easy to carry. There are quite a few other options too. Knowing about the different types of deodorants will make it easy for you to decide which one is best for you. So let's see what are you can expect when you go out for deodorant shopping.
Spray: The most popular one – a spray deodorant is easy to apply and replaces the odor with various scents that are designed for both men and women.
Roll-on: These are liquid deodorants. They feel wet and cool when applied, and quite effectively make you feel fresh after a shower on an average day.
Solid deodorants: Ever seen solid deodorants that pop out of a bottle like a lipstick, or bars that you can rub across your skin? These types are popular in North America but you can buy them from Amazon anywhere. They are clear and dry that leaves no residue.
Gel: If you like the sensation that gel creates on your skin, a gel deodorant would be great for you. They dry quickly and the good ones can keep body odor away for a full day.
Wipes: If you have tried all the others, or just want to randomly try a new type of deodorant, buy deodorant wipes. You can easily get them from a medical shop. Deodorant wipes are meant for a single use which can be disposed of after that. These come in separate packaging (one in one packet). They can be easily stored in a backpack or locker for emergency use.
Crystal: Deodorants crystals are mostly made of natural products like potassium alum or ammonium alum. These keep the bacteria away giving you a fresh feeling for a long time.
What You Should Look For While Buying A Deodorant?
So, that's it! This is our list of the top deodorants for men in India. Although the market is full of full amazing body sprays, deodorants, antiperspirant and cologne, we like these 10 the best! However, do remember some basics when you are going to buy these(or any for that matter) body sprays:
Make sure the spray bottle hasn't tampered in any way. This can be dangerous if there is a leakage as sprays and deos are flammable.
Check the bottle. Sometimes, a lot of people use sprays and replace it on the shelf. This leads to loss of the spray and it evaporates.
Check for the ingredients. Always buy aluminum-free deodorants as they can cause skin problems and even cancer.
Always check for the date and buy fresh products off the shelf.
Can using deodorants affect your health?
There are a lot of talks about the harmful effects of deodorants on the skin. So are these actually true? Well, people with no allergies or other health issues are not risking anything by using deodorants. However those who suffer from some type of illness should know about the side effects that a deodorant can have.
As deodorants travel through your skin, it is as important to choose the right deodorant as it is to choose food for yourself. Prefer deodorants with no aluminum content, especially for those who have kidney related problems. Human kidneys filter the aluminium that body consumes. People with weaker kidneys cannot perform this function so well. Excess aluminum in the body can cause bone related diseases.
According to doctors, people with sensitive skin should go for non-alcoholic deodorants. Natural deodorants are always a great choice.
Latest advancement to Deodorants
Deodorants have always been working the same way. They kill the bacteria on the skin that creates odor. However, Vytrus Biotech's new product, that is an ingredient for deodorants, changes the game. The ingredient, Deobiome, kills the odor but not the natural bacteria in armpits and other parts of the skin. The other benefit of this newly found ingredient is that it lets the skin perspire (sweat) while keeping odor at bay.
Vytrus Biotech considers this advancement in skin odor a huge achievement for the company that can redefine how deodorant formulations work.
So, you still need reasons to use one of these? Do yourself and everyone around you favour this summer and use an awesome deodorant to feel fresh and awesome!