Indulging in a bowl of freshly popped corn is a universal joy that transcends age and time. In the aromatic world of cinema and cozy home gatherings, popcorn becomes the star of the show, and behind every perfect batch, there's a popcorn maker working its magic.
From movie nights that deserve a standing ovation to solo binge-watching sessions that need a crunchy companion, the right popcorn maker can elevate your snacking game. In this delightful exploration, we unveil the 'Best Popcorn Maker Brands in India' that not only promise fluffy clouds of corn but also a sprinkle of convenience and a pinch of style.
Our Top Picks:
Navigating the popping maze to find India's top popcorn maker required some serious snack-perimentation! Our popcorn passion led us to machines with kernels of greatness evaluating popping prowess, butter distribution, and ease of cleaning. Just like perfectly popped corn, our criteria were crisp: efficiency, speed, and that 'mmm' factor. The result? A list that's popping with the best kernels in the popcorn kingdom!
| | |
| --- | --- |
| Best Overall | BMS |
| Most Sustainable | Prestige |
| Most Affordable | Pigeon |
| Best Features | Joseph Joseph Store |
Top 10 Popcorn Machines in India
Here, we explore the features, functionalities, and user reviews of these popcorn machines, empowering you to make an informed choice that elevates your snacking game. Read further!
1. BMS Lifestyle

BMS Lifestyle is your go-to brand for an array of home appliances. From water bottles to hand blenders and cookware,they offer unbeatable value without breaking the bank.Most of their products are budget-friendly without compromising quality. They have an extensive selection of items for every corner of your home.
Their portable popcorn makers have a compact design, are handy, and are made of high-quality material.Yousimply need to add the kernels into the popping chamber of the popcorn maker and wait for 2-3 minutes for some fresh popcorn to get ready.
Why do we love their popcorn makers?
Transparent lid
Removable parts
Waterproof wiring
Hot-air technology to cook without oil or butter
2. Pigeon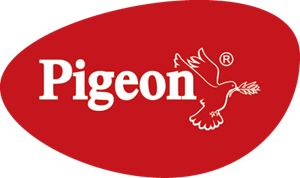 Founded in 1957 by Yuichi Nakata in Japan, PIGEON stands as a premier brand in mother and baby care. Operating in over 40 countries, with headquarters in Japan and subsidiaries worldwide including Singapore and the USA, Pigeon continues to soar as the top choice in international markets. They offer several products including homeware, cooking utensils, kitchen appliances and maternity products.
Their popcorn makers are compactly sized and are powered by rechargeable batteries. They use high-speed air pressure to make air poppers, which are then filled with popcorn kernels. Their machines have an auto-shutoff feature, and there is no need for oil or butter to be used while making popcorn.
Why do we love their popcorn makers?
Cooks in under 3 minutes
Low consumption of energy
Easy mobility
Simple switch operation
3. Nova

Nova, a pioneering name in household appliances, is dedicated to enhancing the lives of every Indian family with its commitment to "Innovation for all." Fueled by this mission, Nova brings together advanced technology and the colorful essence of India in its premium products. With a strong presence in the Fast-Moving Electrical Goods (FMEG) sector, Nova India enjoys global recognition for its array of appliances, spanning across home, kitchen, personal care, audio, and fitness categories.
Nova's popcorn machines are designed to make life easier. Capable of handling up to 6 pounds of kernels in a single go, they boast an extra-large filter basket and three different air vent sizes. These popcorn makers also come equipped with a built-in measuring cup and an automatic shutoff feature, ensuring convenience and safety with every use.
Why do we love their popcorn makers?
Made with steel alloys to conduct heat inside the machine, without heating the outside surface
LED light indicator
Detachable designs for easy cleaning up
Different sized air vents
4. Prestige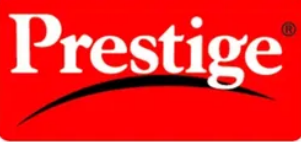 TTK Prestige Limited is an Indian brand specializing in kitchen appliances and cookware, marketed under the labels "Prestige" and "Judge." Notable for inventive marketing tactics, such as aerial pamphlet distribution in the 1950s and innovative exchange programs, TTK Prestige has solidified its position as a household name synonymous with quality and innovation.
The brand offers high-end popcorn makers that can serve food for a group of sixpeople.The popcorn machines are usuallysmall, lightweight, easy to use and have a compact design that makes it perfect for people on the go. Just like some popular popcorn makers on our list, the machines from Prestige areequipped with features that enable you to get your bowl of popcorn ready within only three minutes of the start button being pressed.
Why do we love their popcorn makers?
Can fit larger quantities of kernels
Is worth the price
Lightweight and easy to carry around
Sleek design
5. Singer

Singer, a brand with a remarkable history, traces back to the 1800s when it was involved in Manhattan real estate. The iconic 47-story Singer building once held the title of the world's tallest. Evolving with time, Singer has transitioned from the practical sewing machine of 1854 to the modern 'Fashion Makers,' utilizing technology to simplify lives.
When it comes to popcorn machines, the ones from Singer areeasy to use and do not require much maintenance. These machines require minimal cooking time, and feature a detachable non-stick cooking plate, making the cleaning process a breeze.
Why do we love their popcorn markers?
Detachable cooking plate
Does not require oil or butter
Works on hot air technology
Contains a built-in cup for measurement
6 Joseph Jospeh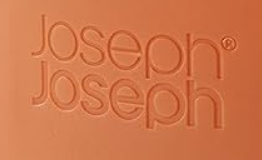 Founded in 2003 by twin brothers Antony and Richard Joseph, Joseph Joseph is a brand dedicated to making everyday tasks at home easier. Covering everything from kitchen preparation to keeping things organized, handling laundry, and managing waste, their wide array of home appliances is all about simplifying your daily routines. Their guiding principle is simple: "Buy once. Buy well." This means Joseph Joseph emphasizes long-lasting quality and caring for the environment.
Crafted using high-quality heat-resistant silicone, Joseph Joseph's popcorn makers are built to handle microwave temperatures without a hitch while popping corn. The base even features a handy built-in measuring guide, and as the corn pops, the lid flaps open to reveal its progress. Their smart and innovative design means you can enjoy a quick and healthy snack without needing oil or butter.
Why do we love their popcorn makers?
Stylish, compact design
Can be taken on-the go
Microwavable
Perfectly suitable for making enough popcorn for a single serving
7. Mini Chef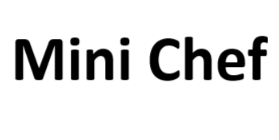 Next up is Mini Chef, your go-to for upgraded kitchen experiences. Mini Chef offers a fantastic range of high-quality home appliances and kitchen tools designed to make your cooking adventures a breeze. All theproducts from Mini Chef combine practicality with a touch of elegance, ensuring they not only simplify your tasks but also look great in your kitchen.
When it comes to popcorn, Mini Chef takes it up a notch. Our popcorn makers boast innovative designs and include a spacious, detachable serving bowl. Plus, there's no need for oil or butter, making your snack healthier. These popcorn makers are perfect for entertaining at large gatherings, ensuring you're ready to treat your guests to delicious, guilt-free popcorn.
Why do we love their popcorn makers?
Detachable parts for easy cleaning
Can be operated without any greasy agents
Available in multiple colors
Can cook large quantities of popcorn
8. Sheffield

Sheffield, a trusted local New Zealand brand, offers a wide range of home appliances that cover various needs in your home, including the kitchen, homeware, seasonal items, floor care, personal care, and whiteware. These products are designed to make your daily life easier without breaking the bank. Sheffield focuses on providing both convenience and affordability, and they keep adding new and trendy items to their collection.
Their popcorn makers are a prime example of this dedication to user-friendly design. With Sheffield's popcorn makers, you can whip up your own tasty snacks in just minutes. These machines are not only simple to use but also compact, so they won't take up much space on your kitchen counter. Plus, for added safety, all of their popcorn makers include a handy lock feature that ensures they won't accidentally start when not in use.
Why do we love their popcorn makers?
Hot air circulation technology
Non-stick coating
Does not require any additional agents like oil for cooking
Can fit a large quality of kernels
9. Maxed

Maxed offers a diverse range of high-quality home appliances designed to simplify and enhance your daily life. From advanced kitchen gadgets to smart cleaning solutions and energy-efficient devices, the products combine innovation with reliability. With a commitment to making homemaking effortless, Maxed ensures modern design, user-friendly features, and exceptional performance in every appliance.
Maxed has several popcorn makers, all of which are small, compact, and highly efficientin maximizng flavor and texture.Their popcorn makers stand out for their ability to produce a high volume of snacks with an extreme amount of flavour and aroma.
Why do we love their popcorn makers?
Includes serving bowls as well
Single and dual hot air vents
Worth the price
Made of fiber and stainless steel which effectively conduct heat
10.Supreme

Founded back in 1983, Supreme India stands as a prominent name, specializing in crafting, selling, and exporting top-notch home gadgets. Among its wide array of offerings are Electric Geysers, Air Coolers, and Oven Toasters. These gadgets are built using high-quality parts and the latest tech, ensuring they're user-friendly, long-lasting, high-performing, and easy to handle.
Supreme's popcorn makers are constructed from food-grade aluminum alloy and safe, BPA-free plastic. They work their magic using hot air circulation, resulting in light, oil-free, and fluffy popcorn. By swiftly heating and popping the kernels, these machines turn them into delightful, puffy bites in the blink of an eye.
Why do we love their popcorn makers?
Safe to use for both kids and adults
Popping chamber is made of food-grade aluminum alloy and BPA-free plastic
Can cook large quantities of popcorn
Long-lasting
The Final Word
In the popping corn showdown, these stellar popcorn machine brands are the real kernels of truth when it comes to snacking satisfaction in India. From movie nights that roar with the crunch of perfectly popped corn to gatherings that pop with joy, these brands have transformed the mundane into the magical. With a symphony of flavors at your fingertips, let your taste buds embark on a popping adventure with these top players.
Buying Guide for Best Popcorn Machines in India
There's nothing better than sitting down with a bowl of popcorn and watching a movie on the big screen at home. There are many types of popcorn makers available in the market and we all want to buy the best one.
It's important to note that not all popcorn makers are the same and therefore you need to know what you're looking for in a popcorn maker. Here are some factors that will help you choose the best among them.
Popcorn makers come in different capacities. To ensure that you get the best quality and quantity of popcorn for your money, check the capacity of the machine to ensure that it can meet your needs.
In order to choose the best popcorn maker for your needs, consider how often you plan on using it. If you're making only a few batches per year, a large-capacity machine is probably overkill. However, if you frequently make batches of corn kernels for guests at parties or family gatherings, a small-capacity machine may be more practical.
Who doesn't love to enjoy a movie night with their family or friends? And you need to have the right snack at hand and popcorn is one of them. While we want our popcorn to taste better, we hate to have to pause the movie to refill our bowls. That's why we suggest you check the cooking duration of the popcorn maker before you buy it.
A popcorn popper with fast cooking speed is very useful for those who are often in a hurry and need to prepare the snacks. With it, you can pop a fresh batch of delicious popcorn in just three minutes. It allows you to make tasty popcorn easily and fast.
The main purpose of a popcorn maker is to popcorn without hassles. While it's great to have a variety of different options when it comes to selecting the best popcorn maker, you should always take into consideration how easy it is to use each model. You don't want to pick one that's complicated, time-consuming, or hard to clean. Cleaning the popcorn machines can be downright frustrating if you go for a complicated design. A simple design allows for easy use and does not require too much attention from the user.
Stirring your popcorn is one of the most important aspects of making a great batch of popcorn. It's important to stir often and make sure that every kernel has been popped. If you don't, you risk having some unpopped kernels in your bowl when you sit down to enjoy your popcorn.
Don't settle for low-quality kettles that won't stir the kernels properly. Instead, pick a kettle with a good stirring mechanism to avoid burnt or half-cooked kernels.
Popcorn is one of the most enjoyable snacks and it's great if we could have our popcorn warm and ready whenever we need it. A warming deck will keep your popcorn warm and crisp for longer, keeping you hooked on to it all day long. These hot boxes let you enjoy the best of both worlds: popping up popcorn in a movie theatre-like setting, while maintaining that perfect bite-sized bag of deliciousness at home.
Enhance the popping corn experience with this simple and effective upgrade.
Frequently Asked Questions
1. What factors should I consider when choosing a popcorn machine brand?
Focus on the machine's capacity, efficiency, and user-friendliness. Opt for renowned brands that offer a variety of sizes and convenient features for an enjoyable popcorn-making experience.
2. Are these popcorn machines suitable for both home and commercial use?
Many top brands offer models catering to both settings. Look for versatile options that can handle your snacking needs, whether it's a family movie night or a bustling event.
3. Are these popcorn machines easy to clean?
Yes, most leading brands design their machines with easy-to-clean components. Removable parts and non-stick surfaces simplify the cleaning process, ensuring you spend less time tidying up and more time enjoying your popcorn.
4. Can I use regular corn kernels with these machines?
Yes, most popcorn machines accept standard corn kernels. However, it's recommended to check the manufacturer's guidelines to ensure optimal popping results and avoid damaging the machine.
5. Do these brands offer customer support and warranties?
Reputable brands typically provide customer support and warranties. This ensures that you receive assistance in case of any issues and have the peace of mind that your investment is protected.