When televisions first came out, it changed the landscape for media. Pretty soon, Television became the most common form of dispensing media. In the years that followed, be it movies, music, news, informative documentaries, or even commercials, Television changed the world forever. Not only did Television alter how people consumed media, but it also gave birth to visual marketing.
Soon enough, the market saw a new player emerge in the market. With the introduction of Netflix in the market, the scene was changed entirely for Over-The-Top (OTT) media, or popularly known as Internet Streaming, and the landscape changed completely. Soon enough, many new players joined in, like Amazon Prime, Hulu, Voot, and, more recently, Apple TV (yet to be launched). In recent years, getting famous in India, online streaming apps and websites are taking over the television industry by storm. More and more people prefer these services over Television because it has better content, exclusive shows, movies, and faster premiers. So, with so many streaming services in the country, it comes down to selecting the best ones.
Which is the best online streaming service in India?
India now faces a host of options when it comes to OTT services. However, the most dominant ones are still Netflix and Amazon Prime. Regional online streaming sites do well and have a huge number of users. Despite that, beating Netflix and Amazon Prime can be a bit difficult.
We have listed the best online streaming services or OTT Platforms in India for 2022
Note: In no particular order
1. Netflix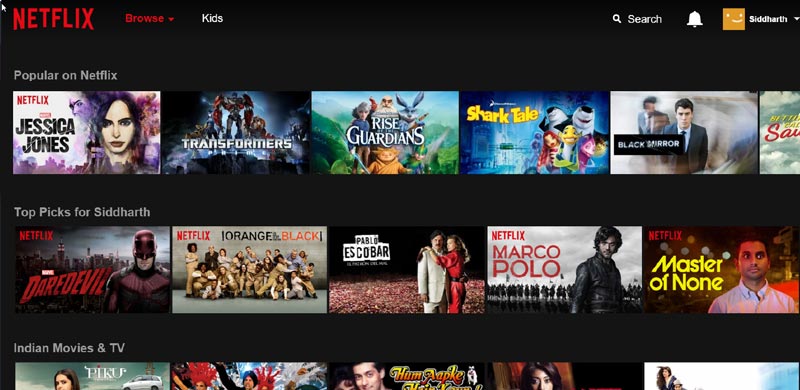 The original reason why online streaming services became so popular. They have some of the best originals (popularly known as Netflix Originals) in movies and series. Some of the most popular ones like Sacred Games, Stranger Things, Daredevil, Punisher, Orange Is The New Black, Narcos, House of Cards, Narcos, the list goes on forever!
Subscription Details – In India, Netflix has four different plans: Rs. 250, Rs. 500, Rs. 650, Rs. 800. The highest pack lets you share four screens at a time and also has UltraHD. The lowest one is available only on a mobile. The first month is free for all the packs. Should you choose to continue (which you probably will), you can pay for every month!
Check Out Netflix Subscription Offers
2. Amazon Prime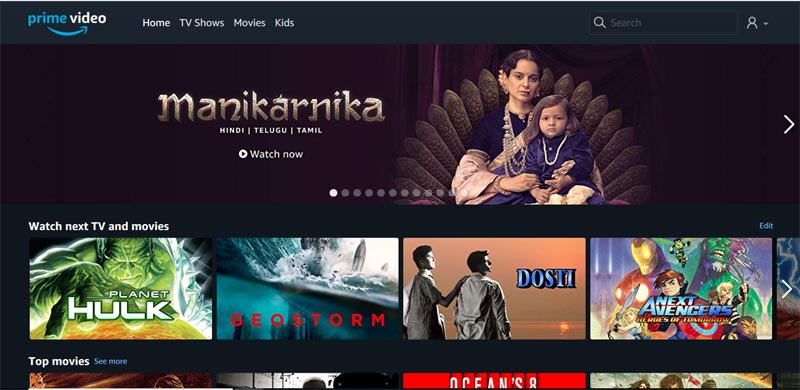 The closest competitor to Netflix, Amazon Prime TV, has taken the market by storm and has many prime originals, including the likes of "Breathe: Into the Shadows," Panchayat, Palatal Lok, Made in Heaven, Goliath and a whole lot of comedy shows. Amazon Prime also has a cool interface, which shows subtitles and has a screen character guide.
Subscription Details – Amazon Prime Video has two subscription offers: Rs. 129 (monthly) and Rs. 999 (yearly). This comes with many benefits like Amazon Prime delivery, exclusive access to deals, and ad-free music! It is also accessible to Amazon Fire Stick. You can use coupons for Amazon Fire Stick to get it at best prices.
Amazon Prime Membership Offers
3. Hotstar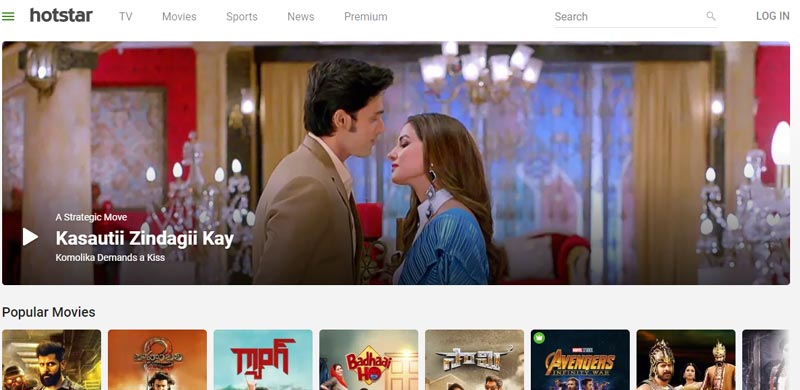 A Star Network online streaming service, Hotstar has movies, shows, and sports on its platform. If you want to watch IPL or English Premier League, Hotstar is your platform. They also have a host of original shows like On Air, the Son of Abish, Sarabhai, and Sarabhai. They also own the official distribution of Game of Thrones in India. They stream it just hours after America.
Subscription Details – Hotstar has a monthly subscription of Rs.199 and a yearly subscription of Rs. 999. It also has a sports pack of Rs. 299 and a new pack of Rs. 365. Jio and Airtel users can watch the matches (football and cricket) for free on their phones. However, for the English content, they need to purchase the premium pack.
4. ALTBalaji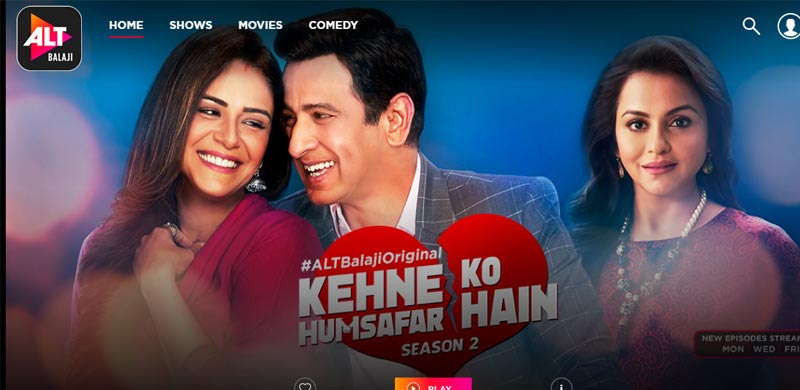 ALTBalaji is a subsidiary of Balaji Telefilms. They have one of the largest media libraries in the country and have access to loads of original and Indian content, movies, shows and kids exclusives and a whole lot of other benefits.
Subscription Details – They have two major subscriptions. One if for Rs. 100 (monthly) and the other one is Rs. 300 (yearly)! You can also rent different shows or movies, which come for a lower price and within validity.
5. Zee 5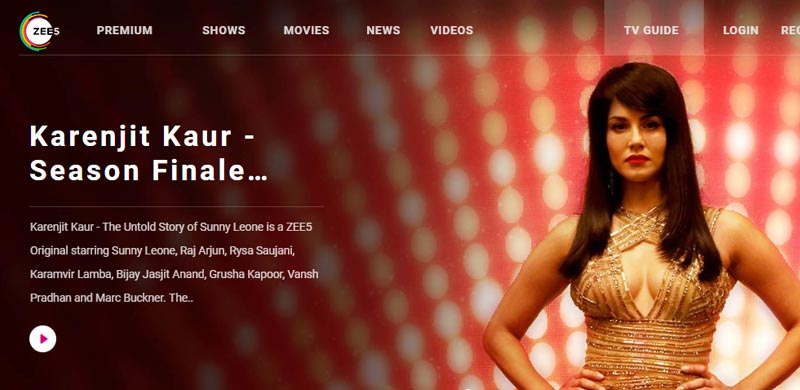 As the name suggests, ZEE5 is the online video streaming Over The Top (OTT) platform from the ZEE Network. They have all the content from the Zee Network, including shows, movies, and even news! They even have originals, and fresh news content added regularly. One of the fastest-growing OTT services, Zee 5 has a loyal base owing to its TV content from the past. It also has a plethora of regional shows and movies.
Subscription Details – Zee 5 has various subscription packs, including All Access Pack, Kannada Pack, Tamil Pack, and Telugu Pack. This is priced from Rs. 49 (for one month) to Rs. 999 (for a year). Some packs are from Rs. 499, Rs 599, or even Rs. 699 (for six months). You can check their website for more information!
6. Aha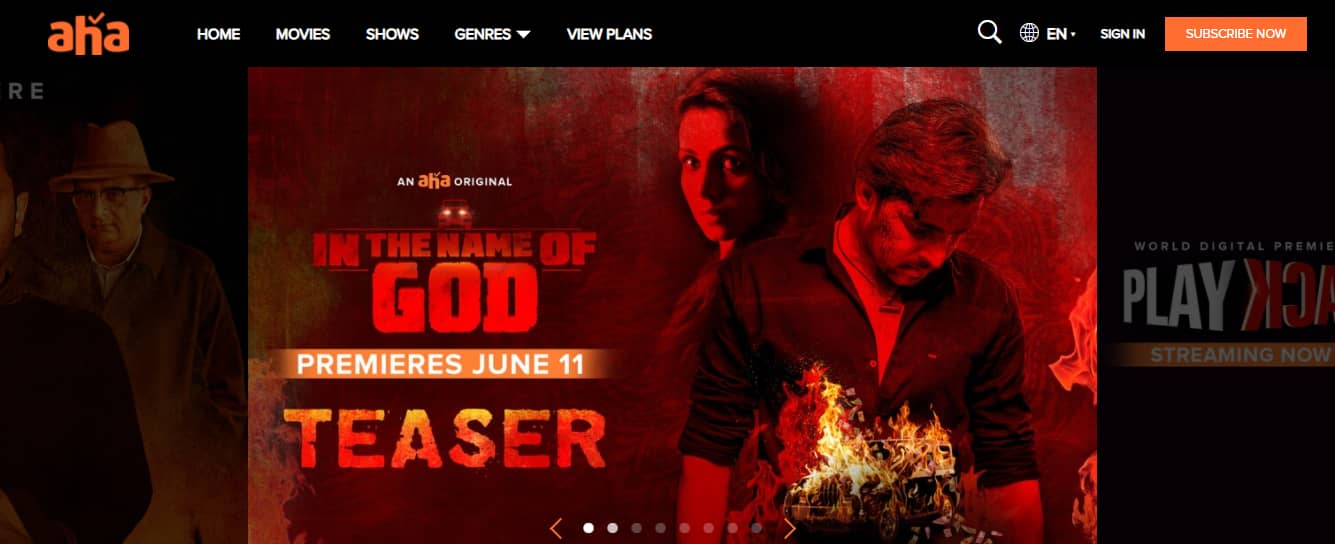 Founded very recently in the year 2020, Aha quickly gained a big name in India's OTT market. For all the Telugu movie lovers, it is the go-to platform to explore a vast collection of Telugu entertainment content. The reason the platform garnered a huge fame is because of its amazing content library. Be it top movies Colour Photo, Jallikattu, Zombie Reddy or famous series & shows like 11th hour, Sam Jam, All is Well, you are sure to enjoy an unlimited dose of laughter, fun and entertainment.
Subscription Details: Aha subscription plans are super affordable. It has 3-month plan for Rs. 149 and an annual plan for Rs. 399.
7. Voot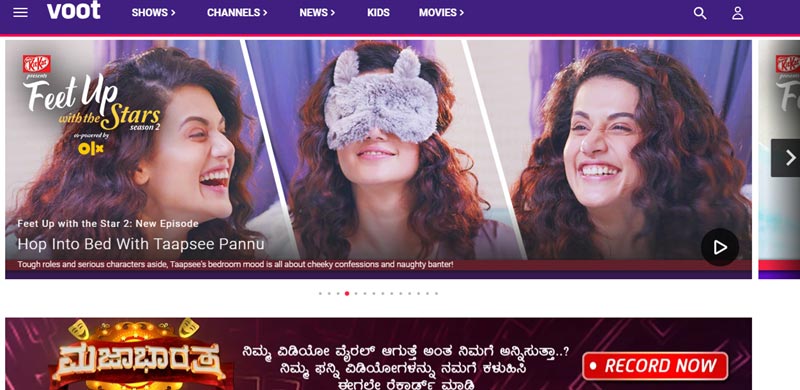 Viacom 18's digital platform, Voot, hosts all shows aired on Viacom 18 television channels. The performances on MTV, VH1, Nickelodeon, and Colors have been shown across all languages. They also have movies and kids exclusives on their platform. Accessible through iOS, Android, and desktop, Voot has one of the most user-friendly interfaces. They also have loads of original content on their media.
Subscription Details – None! It is absolutely free!
8. SonyLIV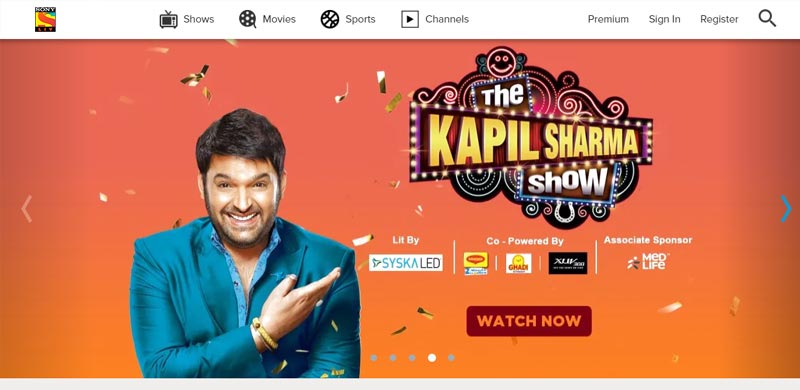 Sony India's own OTT, SonyLIV, has a lot of popular shows on its platform. The likes of Kaun Banega Crorepati, Indian Idol, Taarak Mehta Ka Ooltah Chashmah, Crime Patrol, and 10 Ka Dum, to name a few. They also live stream football tournaments like the UEFA Champions League, La Liga, Serie A, Ligue 1, UEFA Europa League, etc. They also have Animax on their platform. What more do you want!
Subscription Details – SonyLIV has 4 slabs. You can pay for the following slabs: Rs. 99 (monthly), Rs. 149 (3 months), Rs. 499 (1 year) or their Super Sports Pack (Rs 199 for six months). You can watch live matches for free, but you will experience a delay of 5 minutes.
9. Viu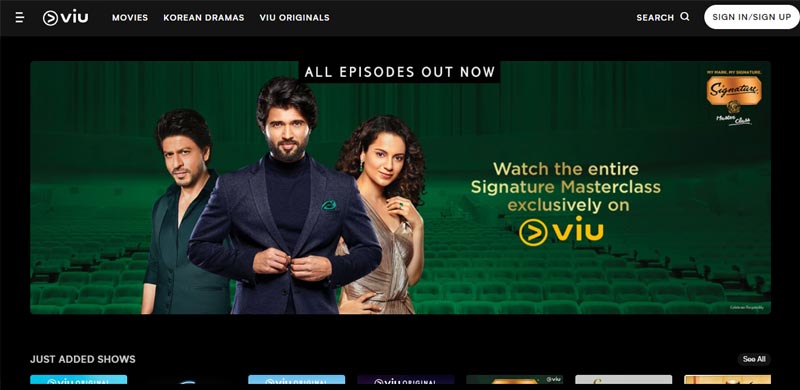 An over-the-top (OTT) video service operated by PCCW Media is based out of Hong Kong. Viu airs Asian dramas, original shows, anime, and entertainment news. With over 20 million users worldwide, they have a lot of originals targeted around the Indian fanbase. With multiple regional languages to choose from, Viu has gained a lot of traction in recent months.
Subscription Details – Viu has three subscription plans: Rs 99 (2 months), Rs. 299 (6 months), Rs. 599 (12 months).
10. Hoichoi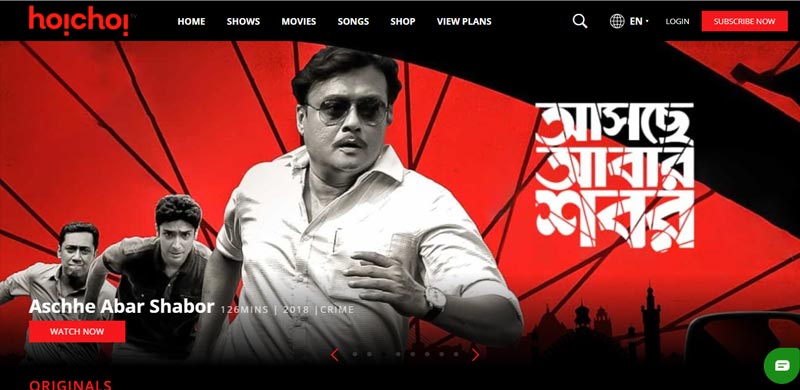 An on-demand video streaming platform, Hoichoi was launched in 2017. Owned and maintained by SVF Entertainment Pvt Ltd, they focus only on Bengali exclusive content. You can watch original shows, movies and tv series on this platform. You can also listen to Bengali songs non-stop. To get ad-free content, just subscribe to their paid version.
Subscription Details – They have two plans: Rs 799 (yearly) and Rs 2399 (3 years). For a limited time, these plans are priced at Rs 399 and Rs 999, respectively. You can purchase Hoichoi merchandise from their website as well!
So, there it is! The top OTT services in India, based on popularity and users. Did we miss out on any? Do you have a favorite? Please let us know in the comments section, and don't forget to catch up on your favorite shows and movies this week. Keep streaming!