Travelling has always enthused people all over the world and continues to be one of the best and favorite pastimes for us. The major purpose of travelling for most of us is to collect memories and moments.
Often, we consider travel as something which is beyond our capacity but, has you ever given a thought to the amount you have been spending on other aspects of your life?
Well, that is what we want you to understand. Make travel your priority. You do not need to be rich to travel cheap so how about opting for budget travel?
In this post, we have covered everything you need to know about budget travel and how you can save your money while travelling. Let's get started…
Guide To Budget Travel in 2023 – An Introduction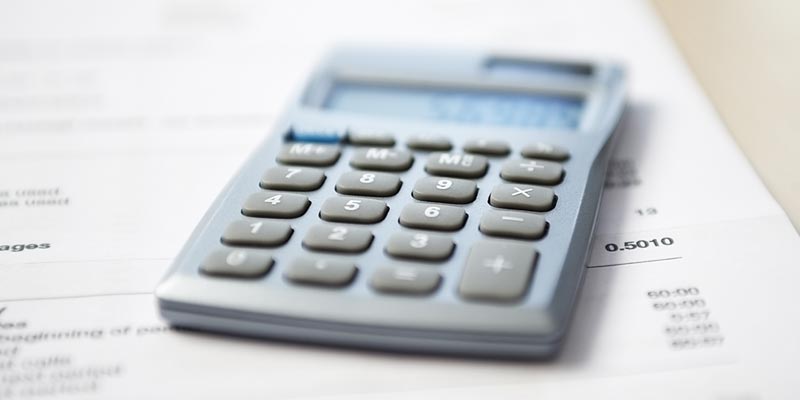 When you are on budget travel, you would need to find the cheapest options to travel and do things that most travellers do. Of course, the cheapest option may not always be the best one.
Money is important for travelling and budget travelling is not about NOT SPENDING AT ALL. It is, in fact, about learning how to spend as much less as possible – without ruining the experience. That is precisely why we made a reference to cheap and convenient when we introduced the term Budget travel.
The technique involves a careful itinerary. Minimise the unneeded expenses. At the same time do not cut down on the essentials. Though, striking the right balance between these two seemingly different angles can seem to be a huge task on its own.
In fact, you can plan your trips in such a way that you will spend more time at a location than travelling to more locations in a shorter time. That way, you would be able to get a much better experience than shuttling from one city to another.
If you are on a budget, you can consider travelling in your backyard. What that means is travelling to a location in your own country, or rather around your home. How about taking a full day off to a nearby beach or in case you are one of those adventurous lots, to the mountains for trekking. Such travel would involve less planning and packing.
A few best options come for free. If you are on budget travel, you can make use of this for your benefit. Some best options can be taking a walk, swimming in the lake or public beach, and attending museums on the days they are either discounted or offered for free. Don't worry. No one will call you a miser. In fact, we would consider it a wiser thing to do. Do check out MakeMyTrip for best offers and coupons while planning for your budget travel.
How to Make a Travel Budget?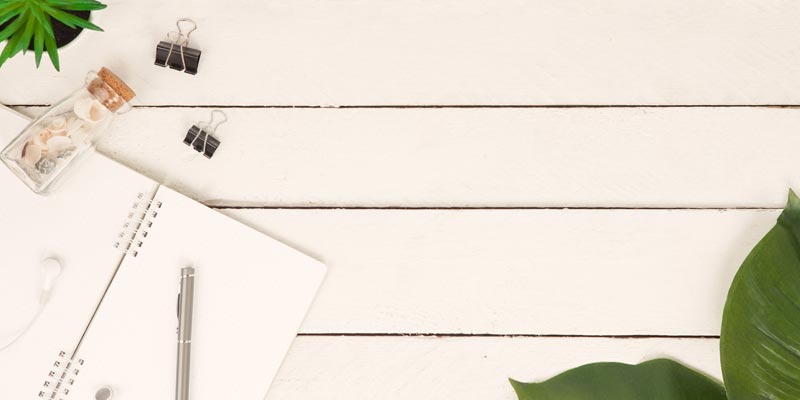 Now that you have decided to go on budget travel, it's time you went ahead with the plan to execute it. You may have already selected the destination and collected the details for the best practices at the chosen destination. The next step is to arrange the budget.
Yes, we are talking to the budget travel enthusiasts and we understand the issues that they may be facing. That is exactly why you would need special arrangements for the proper budgeting. So here are all the tips you will need for making your travel budget.
The Transportation Budget
Well, that would be the major part of your travel budget. The exact figure would depend upon the destination you have chosen.
Note down all the major transportation costs. This would be the major part of your planned budget. Go for the options that are economical and convenient.
In fact, we would repeat what we stated in the introduction to this post. You need not necessarily go for the cheapest option… see your convenience as well.
Take into account the minor transportation cost as well. Planning for your transportation costs should not be a tough task given the power of the internet. You can check out the fares for the destinations you plan to visit using your phone or PC.
Accommodation Budget
Research is the best part of your itinerary. Check out the accommodations at your chosen destinations and the pricing. Yet again, the internet is your trusted friend here.
Of course, you can find and lure by the big-budget travel agents for the most exquisite options available.
But, since your aim is to go with the budget travel, check out for the hostels, budget-oriented hotels or shared options if any. One good trick will be to go with an option that would offer you at least one meal along with accommodation. You can also look for hostels with common kitchen options. Many locations around the globe have such options.
Eating Out
That would indeed be the third major cost. This is possibly the toughest option to create a budget for.
While the accommodation and travel options can be earmarked, you do not enjoy such an option with respect to food.
You may not be able to estimate the exact figures for your food expenditure. Use your best judgment when arriving at the budget for food. You may take help from your friends who have been to different destinations.
If you want and ready for it, you can check out the apartment rentals that will have attached kitchens. You can at least consider preparing your breakfast and occasional dinners at the apartment to save enough on the cost of your trips.
Activity Expenditure
Well, you have visited the destination for enjoyment. You will not just be roaming around, right? There are activities you would undertake. Maybe there are entry fees for the museums, historical locations, monuments or parks. In most cases, this may not be too harsh on your pocket.
Check out what you want to do while on the vacation. There are budget alternatives as there are more expensive ones like scuba diving. Take your call. In fact, for most of us – it is just a once in a lifetime option. Do not tighten your budget if it is really worth it.
Then there is shopping. If it just a few mementos, it won't matter much. But, if you are on a shopping spree, maybe you may give a thought to earmarking a proper budget for the same.
How to Find Accommodation for any Budget?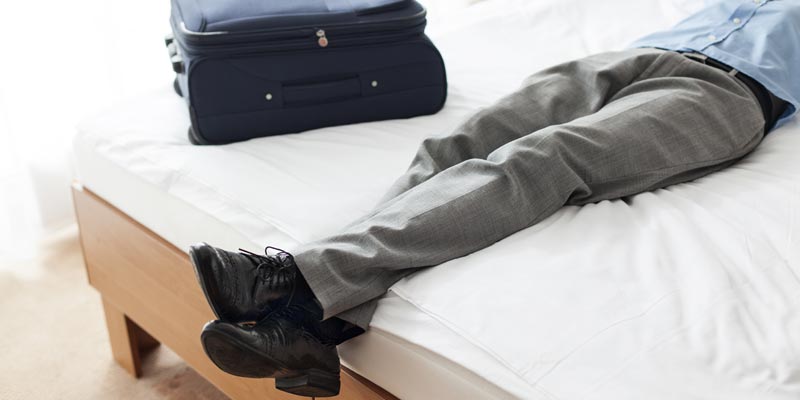 Accommodation is one of the major costs while on vacation. Reducing the associated cost can indeed save you a lot if you are looking to go the budget way for travelling. There are several options you can go with for budget accommodation.
1. Hostels
Hostels are the ideal option for budget travellers. They work on the dormitory-style of functionality and work on a sharing mode for the facilities. Many hostels can offer differently styled rooms – single, shared, and double rooms.
Contrary to the belief that they are not systematic in their approach, most of the hostels in the prominent tourist destinations provide better amenities than the budget hotels.
They also offer you WiFi, desks, lockers for taking care of your stuff, and many more amenities. If you are in a group, you can opt for an entire dormitory for your group. They are indeed the best options for your travel needs.
2. Airbnb
Though hostels may be cheaper options for your needs, Airbnb can be your best option if you are looking for the cheapest options. You won't believe it, but Airbnb can at times show you hotels cheaper than hostels!
The best part with Airbnb is that it lets you know about the accommodations available per property basis, but not based on the person or room. Airbnb will definitely let you save at least hundreds, if not thousands of accommodation. Check out the best Airbnb Offers at GrabOn.
3. Couchsurfing
This is another active community of more than 14 million travelers that would be helpful for checking out the best budget accommodation around you. The best thing about this option is that it lets you stay with a local and immerse yourself in the local culture.
The community has an online portal and social media service catering to travellers across the globe. Most of these homestays are free. These are arranged by those who want to keep in touch with the travelling community and get acquainted with the foreigners. It is completely free, but we would suggest bringing in some sort of gift as a measure of goodwill gesture.
Privacy can be a concern and we would suggest not opting for each night for couch surfing. However, it has its own advantages. You get to accustom yourself with the local customs and even the local restaurants.
4. Hospitality Exchange
This is yet another type of temporary accommodation arrangement for budget-oriented customers. It is almost equivalent to Couchsurfing, but the major difference is that the accommodation is provided in exchange for a benefit.
In fact, the name itself should be an indication of the compensation involved. It can either be the monetary benefit for the stay or home swapping so that the person can look after the property in exchange for the stay.
5. WWOOF
Another hospitality service that can benefit the budget travellers to reduce their cost of accommodation, WWOOF stands for Willing Workers on Organic Farms. This kind of service operates as a homestay option on organic farms.
You can choose the WWOOF options available in the country of your choice. Once you find the one, you can get in touch with the volunteers and fix your days and duration of stay.
6. Stay with Friends
That should be the most ideal way if you have your friends or relatives staying at the location of your choice. However, do note that it can be quite boring if you value your privacy. If the people you are staying with are your close relatives, you may not be able to enjoy the vacation to its fullest. In fact, it can be a good option if you can find someone of your age. Maybe then you will be able to work through the same wavelength.
Top Ways to Get Around Cheap?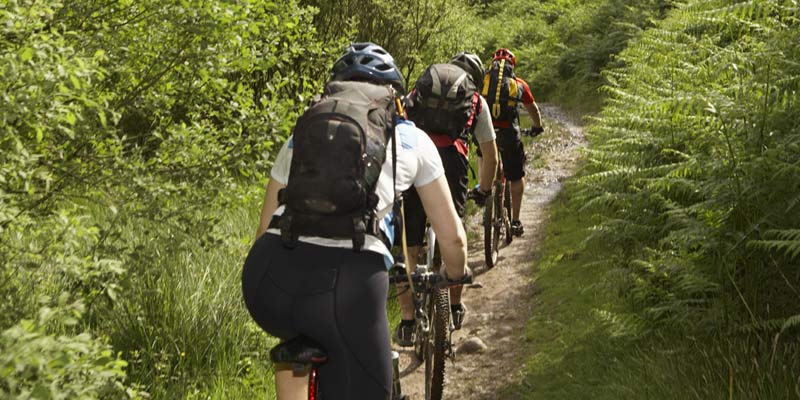 Well, you have reached your destination and are ready to explore the city. What means would you want to adopt for the purpose? There are a few good options you can opt for. Some of them can be –
1. By Walk
Exactly. Feet are your best friend. The best way to get around the city is to use your feet. In fact, you can even opt for a free walking tour for visiting the prime locations around the city.
We would consider the foot travels the best options for exploring the city in a better manner. There are free walking tours available at almost all major tourist destinations across America, Europe, Asia, and Australia. You can get in touch with the local tourist agents/offices or check with your hotel. You may also check for such services on Google.
2. Two Wheeler Hiring
Bike rentals are ideally the most cost-effective options if you are on budget travel plans. Apart from walking, bike rentals are the second-best economical option for efficient travelling.
Of course, the exact status would be dependent upon the terrain and the locality you are moving around. However, roaming around in a city or in a town using two-wheelers may be one of the best options. The costs can range from $3 to $10 (around 100 to 1000 INR) per day depending upon your location. Also, there are several hotels that include bike rentals in the room price.
3. Hitchhike
Hitchhiking can be quite ideal if you are planning to save a few bucks. It can also be helpful when you are at a location where public transport is not adequately available.
It refers to a mode of transportation of asking for transportation from strangers in their vehicles. The mode of transport can be free in most cases. However, there are some people who may ask for compensation.
Hitchhiking is used by travellers around the world quite commonly. There are different signs that hitchhikers use to indicate to the vehicle owners that they need a ride. Please note that Hitchhiking may not be a legal mode of transportation in some regions.
In fact, in India, most of the rural and short distance bus/auto/taxi transports work this way. Even though it is paid, the amount is very minimal and there is no specified place (like bus-stand) where they drop you off. They stop where ever you want or show your hand.
4. Rail Passes and Public Transport
If you find the distance is too much, it would be wiser to opt for public transport. It is quite affordable than private taxis. It can indeed be the right way to move around your destinations.
Train travel, if available, is ideally one of the most affordable options in most parts of the world. It should be the best and authentic option to roam around the region. Opting for rail passes is yet another affordable option you can opt for.
In many countries, train passes tend to save anywhere between 50 to 70 percent on your travel costs. You can opt for either a day pass, a 3-day pass, or a weekly pass for an effective saving. In India, monthly train passes start from 100 rupees.
5. Free or Discounted Options for Students
A few regions and destinations offer special discounts for senior citizens and students. Check if you are eligible for any such schemes in your chosen destination.
In fact, it can indeed be a great idea to look for such options before you leave on your vacation. That would help you carry the necessary documents if needed. Some specific vocations to are eligible for special discounts and coupons. Teachers and doctors are a couple of such communities.
City tourist cards can also be quite helpful in accessing the destinations and opting for free transportation to the locality. You can check if any such schemes are available at your destination by enquiring the tourist offices or searching through the internet.
6. Cabs
Cabs are ideally the most widely available mode of transportation. However, you may need to ascertain the exact fares. There are several cases where gullible travellers are overcharged, or even looted.
Opt for the official prepaid taxi counters at the train stations or bus stops. Ensure that you are being charged the current amount well before boarding the taxi. Prepaid taxis can be the best option so that the cabbies may not resort to overcharging you by roaming around the city.
In addition, you might want to check out some of the best deals on Ola Cabs. They could be your best bet in a new city.
7. Cycling
Cycling is one of the best options for affordable travelling. However, it can only be the best option if the destination is quite close enough. Moreover, you need to be physically capable of working through cycling for longer distances.
There are several establishments that may offer you cycle renting services. They would be quite affordable as well, compared to the bike rentals. If you have the stamina, go for cycling. Of course, it would also double up as an exercise!
Let's now see where you can eat and how you can save on food while travelling.
Top Ways to Stop Spending so Much on Food while Travelling
This is one of the major costs associated with your vacations. What makes it even more complicated is the nature of uncertainty for the cost. In fact, you cannot be sure what you will want to eat tomorrow.
1. Street Food
This can be one of the best options if you are in Asia or in any other surrounding areas. In fact, street food is one of the best food options you can opt for. These little meals ideally cost quite less as compared to the restaurants. You can even expect decent quality.
Ensure that the food is cooked in a hygienic environment. Street food stalls normally cook food on the street and taking care of hygiene is one of the prerequisites. Apart from being affordable, street food is also best if you are looking for local cuisine. Authentic local cuisine can be best experienced at the street stalls only.
2. Self-Catering
Self-catering or cooking on your own can be one of the best options if you are okay with it. However, it can ruin your travel plans if you indulge too much in cooking.
It would also depend upon the quality of the kitchen. If you have a cleaner and spacious enough kitchen, it can be one of the best options for self-catering. In fact, how about taking your breakfast and dinner at your place of stay? If you are staying in hostels or apartment rentals, it can be the best option to go with self-catering.
3. Go Local
The world has become a global village and you are free to eat what you want to. But, the fact remains that the local food is always cheaper than the non-local option. Checking out the local food options can help you bring your food costs down.
Go local and you will indeed be able to save a lot. Get in touch with your tour agent or the local travel services to get a fair knowledge of the possible local cuisine. Go local and save!
4. Source your Food from Supermarket
Supermarkets are indeed the best options for affordable food options. Explore the local supermarkets to help you get the best local food around you. In fact, you can also look for places where the local people go for their food.
If you are into cooking or self-catering, sourcing your purchases to the local market can be another affordable option. You tend to get the local products at a very lower price.
See and Do – Your Budget Travel Activities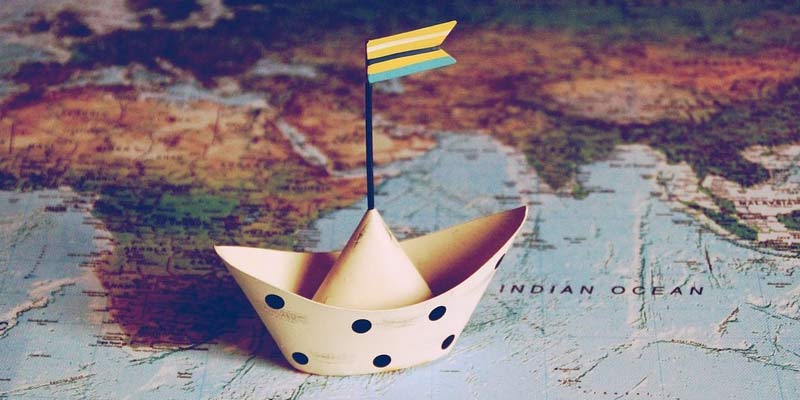 Activities are what you have come on the vacation for. So, earmarking enough of the budget for them is quite on expected lines. However, you may be able to save a little if you can follow a few guidelines.
Check out free options
If you are on budget travel, you can opt for free attractions available during limited periods. Indulging in Bargain Travel can indeed maximise your expenditure down considerably. Museums, government buildings, city parks, and religious places are ideally available for free. In many cases, these monuments come with a nominal fee that may not be heavy on your pocket.
Find if you can opt for discounts on food, activities and sightseeing options. You may consider participating in a club or a credit card program so that you can avail of the discounts or other reward options. Banks may also offer you a few discounts on specific items.
Souvenirs are one of the best mementos for any vacation. Buying them at the location may be expensive. You can give a thought to buying the same souvenirs online.
Combine the Multiple Attractions Together
A few tourist destinations provide combined tickets for visiting multiple tourist attractions. If you have properly planned your travel itinerary in a perfect manner, opting for such bundled tickets can save you a lot of money. Of course, this will need a proper plan well ahead of time.
America provides such options in the form of CityPass, while in Rome they offer a facility referred to as Roma Pass. The Roma Pass option lets you opt for three days of bus and subway travel along with a trip to two of the attractions. You can visit this site to explore some of the city passes of India.
Facebook and Other Social Media Options
Facebook and WhatsApp can be your best option for a wide range of travel plans and important information about your travel destinations. Join the WhatsApp or Facebook groups for complete information about your itinerary and what to expect at your destinations.
There are many forums that can act as your guides for what to do in the places of your interest. Join such forums dedicated to travel and related benefits. This will help you clear your doubts with respect to the issues you may go through during your travel. You can make use of these groups and forums for gathering information about a host of subjects including tourist destinations worth visiting, the discount or free options available and the reward options offered by some tourist attractions.
Top Apps You Would Need While on Travel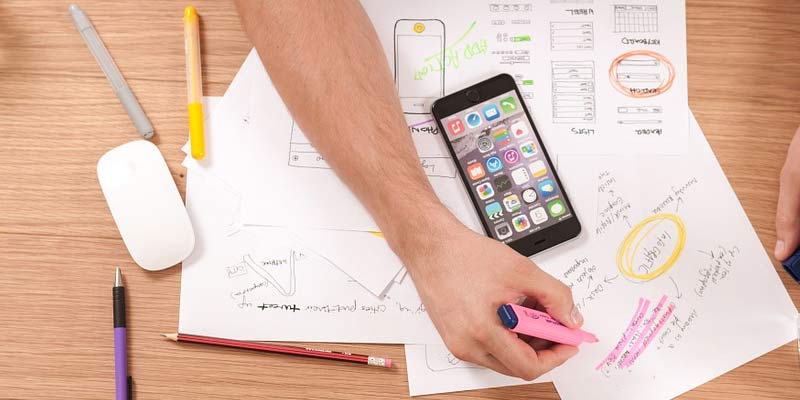 Whenever you embark on travel worldwide, there are few things you cannot live without. One such important thing you should not miss is your smartphone. And yes, the apps on it. Here are a few great apps that you should never miss on your smartphone while travelling.
1. Uber
Instead of opting for a private taxi, Uber can be your best option for an affordable taxi service. The thing which makes it a great option while travellling is the wide range of availability in almost all countries and cities around the world. Even in terms of the cost involved, it is undeniably one of the best options. Public transport can be a little confusing if you are new to the country and its routes. Do check out the best offers for Uber at our website.
2. Ola
Ola Cabs is yet another excellent ride-sharing app you can opt for your travel needs. In fact, Ola is a capable competitor to Uber. It offers the lowest prices among a host of ride-sharing apps currently operating in India. Uber and Ola have also been considering opting for the speedboat services. It is advisable to go with the sharing option as much as possible as that would help you save money.
3. Duolingo
Duolingo is unarguably one of the excellent options for being able to converse easily in a foreign land. It can serve as your perfect translator and language learning app for all your requirements in a land that you are unaware of. Not that it can convert you into an expert in the foreign language, but it helps you pick up a few phrases and comments so that you can get an idea of the local language. The gamification of the learning process makes it one of the excellent options for your requirements. The app covers almost all major languages around the world. In fact, it has been adding new languages with each new update.
4. Google Maps
Getting around in an unknown location can indeed be scary. How about a handy tool that can be helpful enough in moving around your destination? Google Maps is undoubtedly one of the most preferred navigations apps around the world. It offers you reliable information about the points of interest and public transportation for almost all cities and locations. Of course, you can also download specific areas for offline use… to search for restaurants, museums, parks, and virtually any point of interest in a jiffy.
Safety Apps For Travel
Of course, you are visiting an unknown country or place. You cannot ensure that everything will be safe and fine. That is where you would need to access to a few apps that would help you stay safe. Here are a few examples of the best safety apps for travellers.
StaySafe is an excellent option for safeguarding your kids and for your personal needs. It is a capable GPS Tracker app that lets you update your safety status at predefined intervals. If you fail to do that for quite a long period, the app sends in your coordinates to your emergency contacts. This will help you stay safe and get help when needed.
TravelSafe Pro offers you complete information about the country you are visiting. The app provides you complete information on ensuring your safer trips. It works in over 12 Different languages and lists all the emergency contact details you would need just in case. It connects you to the emergency services exactly when you need it.
Have a Look at Places one can Explore on a Shoestring Budget in India
India is a diverse country. It has several locations that are wonderful enough in terms of tourist destinations. If you are worried about the affordability and pocket-friendliness of your destinations, here are a few really affordable budget destinations you can explore in India.
1. Gokarna
Peace and tranquillity are what defines Gokarna and its beaches. If you are looking for the best experience in the arms of the tranquil nature, nothing can beat your experience at Om Beach.
You can hire boats from the local fishermen and enjoy boating in a traditional way. There are several water activities you can indulge in. It has a few great options and provides a nice budget travel experience.
The fares are ideal for budget travel and range at around Rs. 800 from Bangalore and back. Homestays are available at local people at around Rs. 200 per day. Food options to are quite affordable at Rs. 200 for two per meal.
2. Goa
Goa is a hot tourist destination for the whole world. However, it has proved itself to be the favorite with the local travellers as well. It has a lot to offer in terms of golden beaches, Portuguese architecture, forts, local markets, and historical monuments.
You can even hire motorbikes and opt for the best ever experience through the palm-filled villages. You have a lot of options in terms of pubs and other better options. You can reach Goa from Mumbai in just Rs. 450 from Mumbai.
Goa has several options in terms of stay as well. You can opt for a decent hotel and beach huts starting from only Rs. 500 a night.
Seafood and rice are the staple diet in Goa. The ideal meal should start from Rs. 200 per person in many decent hotels. Goan beaches are well known for water adventures and excellent entertainment options.
3. Alleppey
If you want to experience the Amazon kind of experience in India, nothing can come close to Alleppey. Just rent a room on a houseboat and enjoy life amidst nature. It is not without anything that Alleppey has been considered to be the Venice of the East.
Enjoy the countryside, lagoons and waterways mark the best features of Alleppey. Houseboats will cost around Rs. 6000 per day for a 1 BHK and include three meals. You can split it between groups. Delicious coconut laced seafood should make you fall in love with the ambiance.
The regular stay should cost around Rs. 250 to 700 per night. The food will cost around Rs. 200 only per meal.
4. Pondicherry
Pious tourists can visit Pondicherry. You can stay at the Aurobindo Ashram and enjoy food and free stay along with the spiritual discourses. You can also go with the religious teachings of Mother MirraAlfisa.
However, you have access to other options as well. Being a French colony, you can enjoy the Alcohol at the cheapest rates. You can enjoy the best ever French ambiance around without going to France. Isn't that a great option for your needs? Walkthrough the cobblestoned roads and enjoy the wonderful evenings with a lot of cafes in the evenings at the beaches.
You can either go with the cottage stays at Rs. 300 per night or hotels that start at Rs. 500 per night.
5. Dharamshala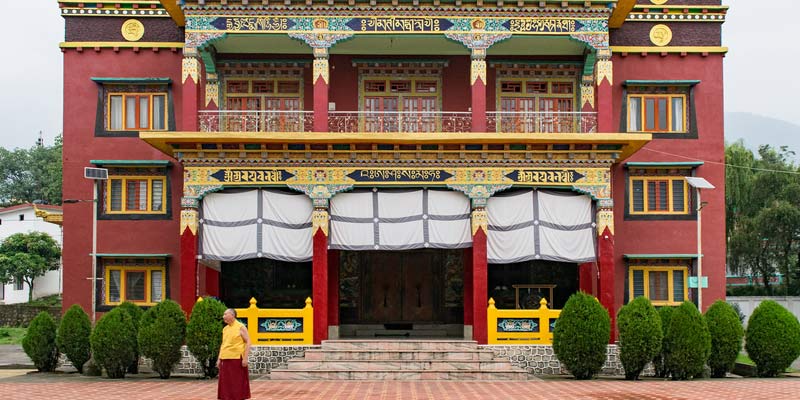 Dharamshala is indeed one of the excellent options if you are looking for a Tibet like experience. You have access to numerous monasteries and temples all through the twin cities of Dharamshala and McLeodganj. The hills and valleys offer you a major attraction and should be reminiscent of Tibet and surrounding areas.
If you are looking for adventurous activities like trekking and camping, Dharamshala is one of the best affordable options for you. If you want to combine adventure and affordability, this place is the best you can opt for.
A back and forth journey between McLeod and Delhi should be around Rs. 1000. The stay can range anywhere between Rs. 350 a night to Rs. 500 a night. If you love Chinese and Tibetan food, you can opt for it for as low as Rs. 100 for two.
6.Varanasi
One of the cultural capitals of India, Varanasi or Benares is one of the seven holy cities for Hindus. The Ganga ghats can offer you a complete cultural extravaganza that India stands for.
Opt for the best options to go for a pure mind. Special tea is what you should find as one of the best options for your requirements. Check out a host of adventure opportunities in the form of boat rides. You can witness a lot of cultural activities as well.
If you are one of those who loves to understand Hinduism, this city is the best you can go with. Do not forget to enjoyBenarasPaan and Thandai!
Delhi to Varanasi and back should be available at Rs. 652 by train. Stays are economical at Rs. 200 per night. The street food should cost you around Rs. 30 for two, while the meals would be Rs. 150 for two. Boat rides can cause Rs. 250 per hour.
Best Budget Travel Destinations Around the World
The overseas destinations can be quite expensive and may be out of reach for most of the budget travel enthusiasts. However, you have access to quite a few affordable destinations you can visit. Let us now check out a few options among the budget travel destinations around the world.
1. Thailand
Beautiful beaches, idyllic islands, enchanting cuisine, and adventure sports – those are just a few options that should make it an excellent destination for your travel needs. The best part of the deal is that it offers you all these at very affordable prices.
It has practically everything that a traveller would want to look for. You can easily get away from the crowds and immerse yourself in the best food amidst nature. You can even hire a motorbike and roam through the Mae Hong Son Loop route. You can also enjoy the trip through the forested mountains to the north.
2. Barcelona
If you are looking for the budget itinerary in Europe, Greece should be what fits your budget perfectly. Of course, the recent economic slowdown has affected it badly, but still then – it has always been the cheaper option for long. In fact, you can visit a few islands just quite easily.
You can check a few of the best Museums in Barcelona. You can opt for a couple of the best beaches if you want to go through the usual sightseeing. The prices have come down considerably over the past year. The exciting architecture should be one of the best options to look ahead for in Greece.
3. Mexico
Mexico is indeed one of the prominent places to find a place among the most affordable options around the globe. Excellent art views, a fascinating nightlife, and top-class hotels are a few of the best options you can go with while in Mexico.
The Mexican Peso has been low priced for long and that would ideally make it one of the best places to visit. If you are someone who has an eye for history, Mexico offers you an insight into the Mayan ruins. Culture and cuisines should leave you spellbound in areas like Oaxaca, Merida, and Mexico City. The room costs are as low as just $ 20 per night. Street food is one of the most preferred options and offers you delicacies par excellence.
4. Portugal
Portugal is experiencing a tourism boom in recent years. The sunny charms are what would attract you to the wonderful world of Lisbon.
There is more to do Portugal than just Lisbon, though it is the major reason that has turned it popular. The upcoming city of Porto and crystal clear beaches of Algarve are a couple of the best options you will never miss while in Portugal. The Azores will provide you with the best ever experience in terms of adventures at the Atlantic Archipelago.
Avoid the heavily crowded tourist places and you will definitely be in a treat for the best experience ever.
5. Cuba
Cuba is definitely the best place for affordable pricing options. Whether you are looking for the best holiday experience or want to check out the options for the local experience.
In fact, Cuba was the first nation to bring the concept of family-run local accommodation. This place offers very affordable and exciting local accommodation. Cuba can indeed be treated to be the one country that introduced to us the concept that Airbnb has been focussing on.
Salsa clubs in Havana and the warm beaches in Varadero beach are few great options that bring you the best of Cuba. In any case, Cuba is the best you can go with by any standard.
6. South Africa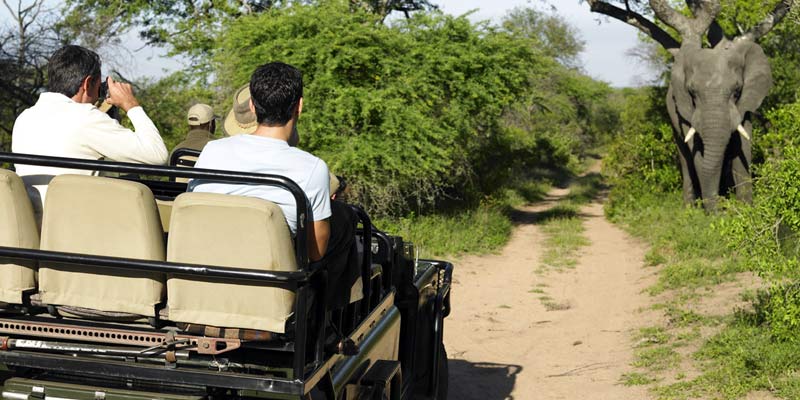 It may not be the best in terms of being the affordable and budget destination in the real sense of the word, but it is definitely the best for providing you with the best value for money options.
Go for the best safari experience ever with your South Africa tour. And yes, do not forget nature's best experience with the rhinos. You can also go with the high-end hiking, not to forget the amazing experience of Cape Town.
Adventure activities in South Africa may be a little expensive, but other expenses like food and accommodation are considerably cheaper.
Tips and Tricks Related to Travel (Travel Hacks)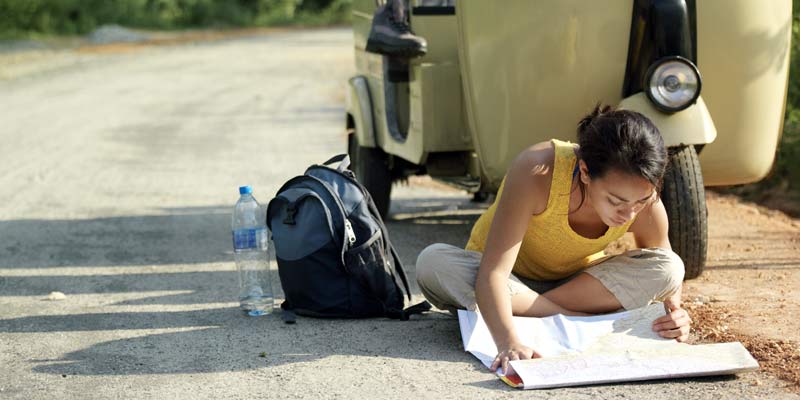 Budget travel needs you to go through a host of hacks with respect to saving money. How about checking out a few more options to save money? Here are a few hacks you can use to save your valuable money while travelling…
Make Use of Credit Card Reward Points
Most of us use credit cards. So don't forget to make use of the reward points that the credit cards provide you. In fact, they can either be used for payment of outstanding of your cards or you may also use the reward points to make some purchases as well. It can be a great option to use them towards your travel needs.
Use Airbnb
We explained the Airbnb in previous sections on Accommodation. Apart from saving money, it will also help you live a local life. You can also cook for yourself and save money for your food needs as well. The Airbnb or apartment rentals also come with other facilities like free WiFi and other perks as well.
Check out smaller car rental companies
If you are opting for private taxis, go with the smaller companies. The high-end car companies can be an expensive option. Check if you have access to any local car rental services. In fact, the local service will provide the best experience for your needs.
Prefer Debit Cards and Credit Cards
Instead of going for the cash payments, opt for debit and credit cards. Ensure that your card has international usage enabled. Using credit cards and other cards can help you save money and time.
Go for Free Guided Tours
The tour packages can be overpriced. Moreover, they have exorbitant seasonal prices at times. There are few city tourism packages that provide you free walking tours. Checking over the internet for the free walk tours can be quite helpful. There are a few apps that can notify you of the points of interest around you while you are walking. This will help you visit the place if it is nearby and at a walkable distance.
Avoid International Phone calls
Gone are the days you had to use international calling to get in touch with your family back home, or even for your requirements during your travel. We have several apps that can be quite helpful in this aspect. WeChat, WhatsApp, Hangouts, Google Duo and Facebook Messenger are a few instant messaging apps that also offer you free voice and video calling options.
Opt for travel Insurance
Never ever travel without travel insurance. There are a few insurance companies that also offer free insurance for children below a particular age group. Travel insurance can help you save money in several ways. If you have a credit card, check if they have any travel insurance options available. While some credit card companies have it bundled within the package, a few card companies provide you as an add-on.
Opt for Hired Bikes
Hiring bikes are the best way to opt for if you want to save both money and time. Travelling in your own way can help you save enough time as you can follow the shortcuts which public transport options may not be able to use. This can also help you save money on the sightseeing packages. You need not worry about getting lost as there are several navigation apps like Google Maps.
Carry Your Own Water Bottle
Inconsequential it may seem, but buying water bottles costs you a lot. No matter where are you going, carry your own bottle. You can get it filled for free at the public taps. If you are in a place where the tap water is not safe to drink, you may consider carrying a filter as well.
Plan your travel in Off-peak Hours
The off-peak season may vary from one country to another. Each of the tourist destinations may have different peak seasons. Plan your vacation in such a way that you visit them in off-season periods. This will not only help you get lower prices but also helps you visit the destinations in a better and relaxed manner as you will not experience any crowd.
8 Tips You Should Never Forget Before a Trip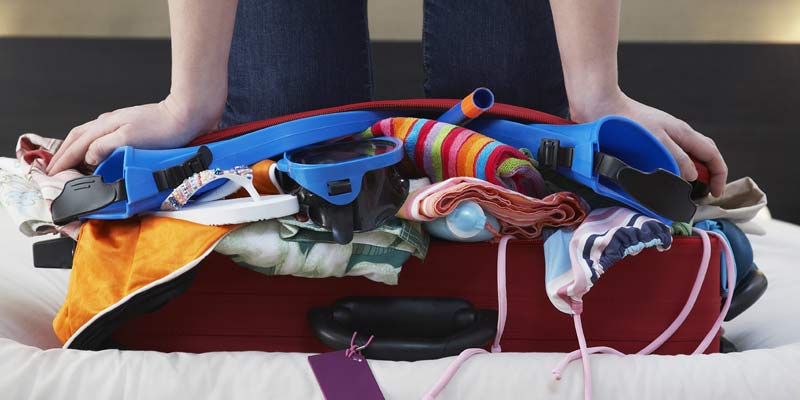 Fly during odd hours and on Tuesday/Saturday. Don't opt for Friday and Sunday because these are the priciest days for flying.
Always wear comfortable shoes while travelling. This little tip will help you go a long way.
Hide your documents like Passport/Tickets/Money in small or hidden travel pouches close to your body.
Always click pictures of your documents and keep it in mobile and email them to yourself so you can access it from anywhere even if by chance you lost your original documents.
Refill your water bottle at the place you eat to save the money on buying water again and again.
Join any group tour. It'll save you from hassles of searching and exploring a new place by yourself and spending unnecessary money while doing the same.
Try to travel with quick-dry and wrinkle-free clothes. It'll help you to look presentable even when you don't have an iron around you.
Interact with locals. They give much better advice than Google about places and food due to first-hand experience.
Well, with that – we conclude our complete discussion on the Ultimate Budget Travel Guide. We assume we have covered all the information with respect to the budget travel options you have at your disposal. If still in doubt, you may share your thoughts with us so that we can incorporate the details in this article.
Please note that the prices indicated in the above discussion are based on the information available on sites like TripAdvisor and similar other travel-related sites. The exact prices may differ slightly.