Traveling is indeed the ultimate therapy for all our problems. Tired of the 9-5 work routine? Bored of everyday college lectures? Or having a long weekend lined up, the first thing that pops into our head is a short trip because of 'Dil Chahta Hai.' Let it be dusk or dawn and valleys or beaches. Even the idea of a quick weekend getaway makes everyone excited. After all, weekend plans are meant to ditch your monotonous life and recharge your bones.
But the most difficult thing which comes in the picture is the decision to choose a perfect weekend getaway destination near your city. Well, don't worry! Here is the list of top weekend getaways near 10 Indian cities to make your work easier. But when you're done picking your favorite destination, look up the best online offers on flights to save your wallet from burning.
List of Top 10 Weekend Getaways from 10 Indian cities in 2022
Best Weekend Getaways from 10 Indian Cities
Mumbai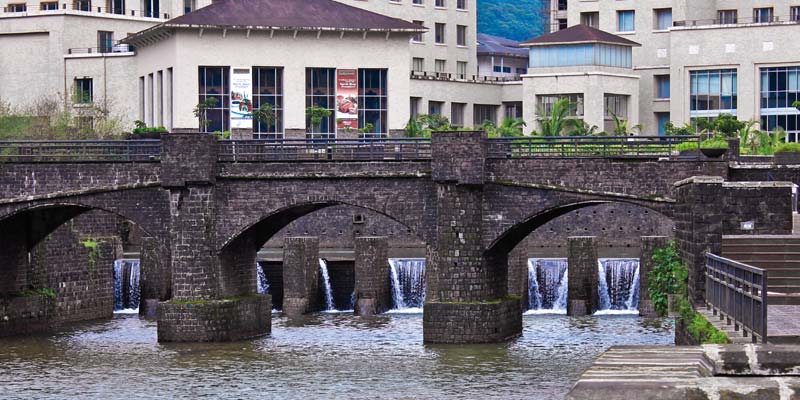 If you are a Mumbaikar and are fed up with your fast-moving lives surrounded by the fast-moving local trains, then what else can be more refreshing than a short holiday? Mumbai is blessed with so many weekend getaways that it sometimes gets hard to finalize one. However, Lavasa is one such perfect place near Mumbai to get away from the city's hustle-bustle.
Lavasa
The privately built city of Lavasa is located around 187 km away from Mumbai and is designed stylistically based on the Italian town Portofino. Constructed on the shore of the Warasgaon lake, the city is famous for its picturesque spots and water sports. Maharashtra's unique town is also a major attraction for romantic stays due to its pleasant weather and charming beauty.
Wondering where to stay in Lavasa? We have got you covered! The town has many stunning hotels and resorts such as Fortune Select Dasve, Lakeview resort, Ekaant- The Retreat, and many more. You can get the best deals on these hotels and have an affordable stay. Our saving tips on MakeMyTrip can help you further to save on your hotel bookings.
Places to visit:
Lakeside Promenade
Bamboosa
Temghar Dam
Dasve Viewpoint
Other famous weekend getaways near Mumbai are Goa, Lonavala, Khandala, Mahabaleswar, Panchgani, and Matheran.
Delhi

The best part of living in Delhi is your weekends will always be sorted. The city has umpteen number of weekend getaways to escape from its pollution and gush. And Uttarakhand's Mussoorie is a perfect hill station near Delhi to chill over the weekend.
Mussoorie
Located nearly 287 km away from Delhi, Mussoorie lures hundreds of tourists every month. All thanks to its less populated and less polluted environment and astonishing valleys. The city is the best weekend getaway for you if you love to admire nature and cherish the peaceful atmosphere. Besides the calm and beauty, Mussoorie also offers plenty of adventure sports and other activities.
Places to visit:
Mussoorie lake
Gun hill
Mall road
Kempty falls
Agra, Kasauli, Nainital, Shimla, Bhimtal, Haridwar, Rishikesh, Ranikhet, Jim Corbett, and Mandawa are other liked destinations near Delhi.
Hyderabad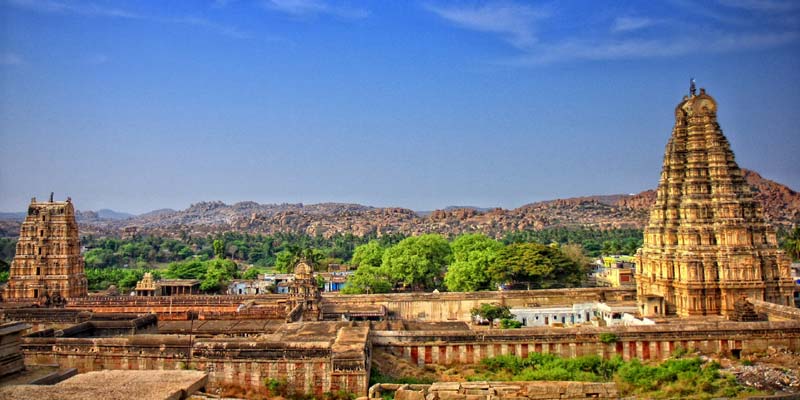 Hyderabadis love traveling as much as they love biryani! And, if you are a travel-loving Hyderabadi looking for an amazing weekend getaway, then Hampi can be your best bet!
Hampi
Hampi is one of the most awe-inspiring and spectacular places to visit near Hyderabad. And, if you are someone who loves appreciating architecture and historical monuments, then Hampi has it all. Nearly 377 km from Nizams' city, Hampi has many famous temples and ancient buildings in its store. Not only this, but the city also offers many adventure sports like rock climbing and bouldering.
Places to visit:
Vithala temple
Virupaksha temple
Lotus palace
Hippie island
Warangal, Nagarjunasagar, Ananthagiri hills, Bidar, Dandeli, Mahbubnagar, Karimnagar, Gulbarga, Srisailam, and Visakhapatnam, are other interesting getaways from Hyderabad.
Bengaluru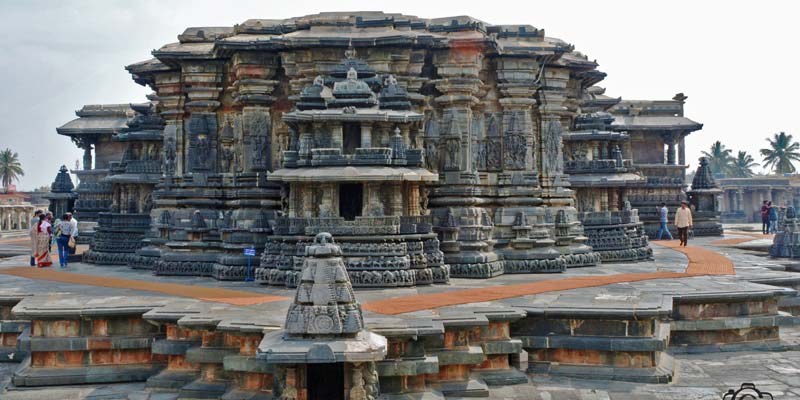 If you are from Bengaluru, you must surely be exhausted from the city's traffic and chaos. Planning a weekend to get out of the hullabaloo of the city? Nothing can beat the fresh air of Chikamagalur.
Chikmagalur
Chikmagalur is around 243 km away from Bengaluru and is an ideal weekend destination because of its vast coffee plantations and awestruck valleys. The town also has many nature parks and adventure sports sites. A UNESCO World Heritage Site, the Kudremukh National Park, is an extremely famous tourist spot in the region. The scenic splendor of the place attracts plenty of people, making them feel relaxed and rejuvenated.
Places to visit:
Mullayanagiri
Rafting in Bhadra river
Baba Budangiri
Bhadra Wildlife sanctuary
Jhari waterfalls
Other weekend destinations from Bengaluru are Lepakshi, Ooty, Mysore, Wayanad, Nandi hills, Bheemeshwari, Yercaud, and Shivanasamudra falls.
Kolkata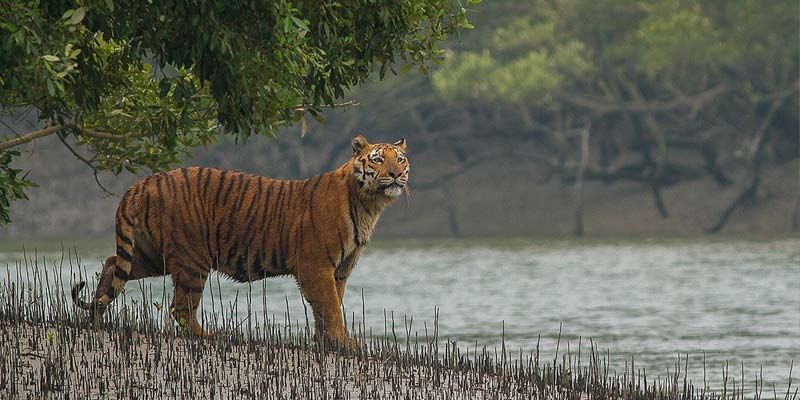 Kolkata, like any other tier 1 city of India, runs 24*7 for its people. For its tourists and locals, the city has many weekend destinations nearby, among which Sunderbans is the most prominent one.
Sundarbans
Want to try something different than the cliched weekend getaways like beaches and hills? Then Sundarbans is for you! Sunderbans, the UNESCO World Heritage Site, located around 109 km from Kolkata, is no doubt a unique weekend destination because of its rich wildlife and pleasing ambiance. You will also get to have a glimpse of the Royal Bengal Tiger and other animals. Moreover, if you are a wildlife fanatic, then don't think much and go for it!
Things to do:
Sajnekhali bird sanctuary
Night safari in Sundarbans
Boat stay along the Batla river
Other marvelous getaways from Kolkata include Ravangla, Bakkhali, Shantiniketan, Kalimpong, Chalsa, and Tajpur.
Chennai
Chennai is one of the beautiful cities of Southern India and is also inhabited by many stunning weekend getaways around it. The first place that comes to our mind while thinking about the most peaceful weekend getaways near Chennai is Pondicherry, and it is totally worth it!
Pondicherry
Love gazing at the pristine blue waters alongside shimmery golden sand? Then, Pondicherry gives you that. The small town surrounding beaches is merely a 3-hour drive from Chennai and is visited by tourists and locals alike. A person living in and around Chennai cannot miss escaping Pondicherry because of its delightful environment and virgin beaches. One can also indulge in many adventure and water sports in the city, making your holiday full of fun.
Places to visit:
Auroville
Seaside Promenade
Paradise beach
Basilica of the Sacred Heart of Jesus
Mahabalipuram, Pulicat, Kanchipuram, Nagalapuram, Yellagiri, Vellore, Therangambadi, and Horsley hills are a few more fantastic getaways from Chennai.
Jaipur
Keeping its historical attractions aside, Jaipur is also blessed with many lovely weekend getaways. But if you are looking for an unconventional destination to enjoy your holiday, then Bhangarh it is!
Bhangarh
Darr Sabko Lagta Hai, Gala Sabka Sukhta Hai. And, if you think you are not scared of ghosts and haunted places, then how about visiting India's most haunted place this weekend? Located just 85 km away from Jaipur, Bhangarh is the most haunted yet the most terrific fort. It is infamous for its history, and its gate closes post-sunset. The fort, however, is known for its architectural beauty and gives you fresh air to relax.
Places to visit:
Siliserh lake palace
Sarika palace
Ranthambore
Jaipur also has many other thrilling getaways like Ajmer, Pushkar, Mathura, Agra. Kota, Gwalior, Jodhpur and Bikaner.
Ahmedabad
Ahmedabad is a fun-loving city with fun-loving people. Living in Ahmedabad and looking for the best weekend destination? What else can be more soothing and charismatic than Kutch?
Kutch
Imagine walking on the wide-spread white salt desert with a sparkling sunset view and magical air in your hair. Kutch can give you all these experiences! One can always let go of his stress and enjoy the picturesque landscapes in the vast area of Kutch. The Rann festival is hosted every year in winter, making it the best season to visit the region. It also offers you some exciting activities like camel safari, camping in tents and many more.
Places to visit:
Topansar lake
Black Hill
Kandla port
Mandvi beach
Kutch museum
Saputara, Lothal, Udaipur, Mount Abu, Diu, Chittorgarh, Rajkot, Vadodara and Silvasa, and other fun-filled places near Ahmedabad.
Guwahati
Guwahati itself is an outstanding holiday destination for people across the country. It sets an example of how urban cities should look like their modern outlook with nature's touch. And, if you are planning a trip outside Guwahati, Cherrapunjee is a must-visit.
Cherrapunjee
Situated 150 km from Guwahati, Cherrapunjee is India's second wettest place with extremely wonderful spots. Full of lakes, dense forests, hills, and waterfalls, Cherrapunji is very close to nature and a paradise on earth. The region will also allow you to adore the exotic culture of Meghalaya. By looking at the enormous hills and other spellbinding attractions, one can easily get lost in the beauty of nature.
Places to visit:
Nohkalikai waterfalls
Mawsynram village
Double decker living root bridges
Wakaba falls
Other popular weekend getaways from Guwahati are east and west Garo hills, Tezpur, Jaintia hills, Haflong, and Shillong.
Kochi
Kerala was no doubt created by God as it is rich in both culture and nature. And, if you stay in and around Kochi or planning to visit Kerala, then Thekkady should definitely be on your list.
Thekkady
For all the nature and wildlife lovers out there, Thekkady will make you feel like you have entered the heart of a thick forest. Mountains, boat rides, wildlife safari, and trekking are a few major things to do in the town. It was also famous for exotic ayurvedic massage and spa. Thekkady's popular boat ride in the Periyar lake will take you through the heart of the Periyar wildlife sanctuary, where you can see animals bathing, playing, and resting.
Things to do:
Sightseeing in Thekkady
Border Hiking
Jeep safari
Elephant rides
Other major weekend getaways from Kochi are Kuttanad, Munnar, Vegamon, Gavi, Kovalam, Varkala, Thrissur, and Mararikulam.
And perhaps, the weekend is the only time to unwind our minds by traveling to wonderful places. Do let us know in the the comments if there are any other interesting places we have missed near your city.