Being a girl, I know how gloomy and stressful the menstrual days can be. But trust me, keeping that sulk mode on will do no good. So, the best way to pass your monthlies stress-free is by using the "Girl's best friend–Sanitary pads." And I guess everyone would agree to the fact that sanitary pads are the best invention any girl could have ever asked for. Because, unlike our mothers, we have been lucky to avoid issues like sleepless nights, itchiness, and leakage only because we have plenty of options available for the best sanitary pads.
We know that irrespective of size, color, religion, etc., the only thing that's common for every woman, is periods.  And whenever there's a talk about periods, the first thing that pops into every girl's mind is sanitary pads. What's the right brand to choose? Which can be more cost-effective? What's the safest to use? Etc. So, to sum up, all these questions, there's a list of the most popular sanitary brands that's been created to give you clarity before making a final purchase.
Our Top Picks:
| | |
| --- | --- |
| Best Overall | Whisper |
| Best In Terms of Affordability | Paree |
| Most Absorbent | Sofy |
| Most Chemical-free | Plush |
Top 16 Sanitary Pads Brands
To keep your options wide open, we have made a list of the well-researched best sanitary pads to let you enjoy your menstrual days without worries.
Whisper – Best Sanitary Pad for Ultimate Comfort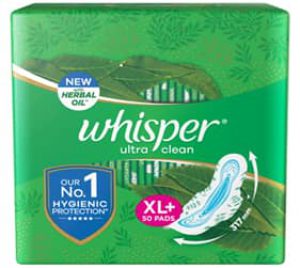 Established in 1989, Whisper is the first brand to bring sanitary pads into the lives of women. And with a wide category of pads, they continue to rule the hearts of women still today. Whether you are looking for long-lasting all-night protection, or no leakage the whole day, their product category includes everything from ultra clean and air fresh to bindazzz nights sanitary pads.
Who does not want to feel free-spirited even during menses, right? So, the best way to say goodbye to those tough days is by picking up Whisper, which is considered to be one of the best sanitary pads in India for obvious reasons.
---
What we like:
Locks wetness and bad odor.
Emits a delightful smell to keep you fresh all day long.
Available in different forms and various sizes.
What we don't like:
Contains a perfume element that could cause rashes.
---
Stayfree – Best No-Leakage Sanitary Pads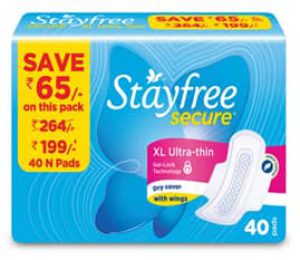 Started with the sole aim of giving wings to women, Stayfree is one of the safest sanitary pads that Indian women trust with all their hearts. With the availability of pads for different types and occasions, they have become the best choice for fighting discomfort during menses. For example, if you are a working lady or a college girl, Stayfree's advanced XL pack can be your go to option. So, go with Stayfree if you need pads for all-night leakage protection or something for the best dry feel throughout the day. free.
Anyways, if you are that person who gets irritated changing disposable pads after every 3 to 4 hours, then period panties can become your go-to. And to look for these amazing items, you can explore some best women's underwear brands like Zivame, Enamore, and others for a quality purchase.
---
What we like:
Comes with a soft touch cover.
Absolutely easy to carry and dispose of.
What we don't like:
Not much absorbent if compared to whisper pads.
---
Sofy – Best Absorbent Pads for Heavy Bleeding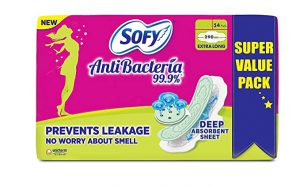 Are you looking for sanitary pads with a good smell and antibacterial properties? If yes, then you should definitely try the softest sanitary pads from Sofy. This Indian brand has been serving comfort and great quality menstruation products to women for a long time now. And if you check their versatile category of products, you will find everything from antibacterial and cool sanitary pads to bodyfit pads and soft tampons for your menstrual days.
If you compare Sofy pads to other mainstream ones, you can figure out the difference on your own. The soft upper lining on the pad and the neat dry surface is what makes them known as the softest sanitary pads in India. So, if you want your period days to go smoothly, start using these pads other than those mainstream brand sanitary napkins.
---
What we like:
No redness and itchiness because of the neat dry surface.
Does not get torn even during huge flow.
What we don't like:
Thickness of the pads, unfortunately, causes chafing.
---
Nua – Best Toxin-free Sanitary Pads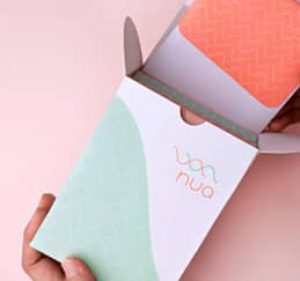 It's true that menstruating days can be extremely complicated at times. But there's no way we can avoid this natural thing, right? So, to help make your tough days simple, Nua was born. Launched very recently, this wellness brand offers worry-free period sanitary pads along with many other products like panty liners, cramp comfort heat patches, skin care products, and much more.
If you are that person, who loves to go with the flow even during your menstruation days, then Nua sanitary pads are a must-try. Be it heavy, medium, or, light flow they have customizable options to make your purchase easy and convenient. And you know what makes Nua one of the best sanitary pads in India? That it's being endorsed by one of the leading actresses, Deepika Padukone. So, girl, what are you waiting for? If our leading actress is endorsing it, then there has to be something special about Nua.
---
What we like:
Offers great coverage with wider backs.
Absolutely suitable for light as well as heavy flow.
Comes with a disposable cover with every pad.
What we don't like:
Not much absorbent as compared to other brands.
---
 Paree – Best Ultra-Soft Sanitary Pads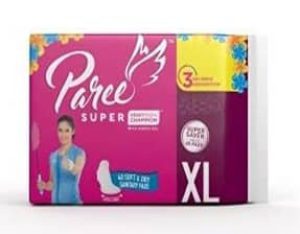 During period days, the most important thing to look for is sanitary pads, that can give you better protection with better care. And with plenty of options already available, you might find it stressful to look for the best ones. But after going through many reviews, we have realized that Indian women are considering Paree as their one-stop solution due to its affordability, and quality.
If you want to live tension-free nights and happy days, Paree gives you plenty of options to choose from. Say, if you go through heavy flow, it's better to purchase Paree's double feather XL pads. But if you have a light flow, you can go with their regular dry-feel sanitary pads. And apart from sanitary pads, this brand can be an excellent pick for your everyday hygiene needs.
---
What we like:
Perfect to keep you dry and comfortable all day long.
Made from breathable soft-cotton material to avoid rashes.
What we don't like:
Glue at the back can be sticky at times.
---
Pee-Safe – Best Biodegradable Sanitary Napkins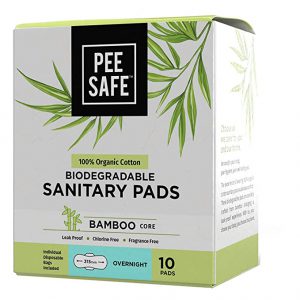 Are you still using those plastic sanitary napkins? If yes, it's high time you replace them with the best reusable sanitary pads. And when you look for reusable pads, Pee-Safe will always top the list. Made from bamboo pulp and organic cotton, these pads are absolutely safe and secure to wear for a long time.
So, if you are an aware individual, you should take steps to stop using disposable pads that take ages to degrade and cause further damage to the environment. And the only best way to do this is by using a cloth pad from Pee-Safe that's not only absorbent but also very comfortable to carry. You might have second thoughts before purchasing their products, but you can anytime use the Pee-Safe promo codes for making an affordable purchase.
---
What we like:
Non-toxic pads to prevent you from infections.
Soft organic cotton pads that feel like a feather.
What we don't like:
Does not carry good leakproof technology.
---
Sanfe – Best Lightweight Organic Sanitary Pads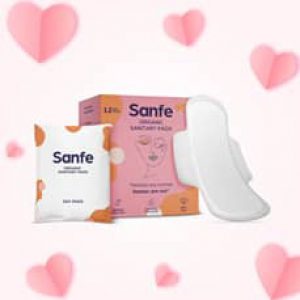 Do you have extremely sensitive skin? If yes, then you have to be very picky while purchasing sanitary pads. Because if you wear bad-quality ones during periods, there is a high chance you will get rashes or skin irritation. So, the best way to get away with these issues is by switching to Sanfe sanitary pads. The breathable and non-irritant layer of their pads is best to get rid of itchiness and discomfort.
When it comes to feminine hygiene, Sanfe will never fail to meet your expectations with a wide selection of products including bath and body grooming, hair removal, and many other intimate products for your everyday life.
---
What we like:
Non-irritant pads are perfect for sensitive skin.
Does not contain any chemical scents or color additives.
What we don't like:
Not much suitable for heavy-flow.
---
Plush – Best Chemical-Free Sanitary Pads
Plush is a new-age feminine care brand that especially caters to your smooth menstruation days and proper hygiene. And with their wide selection of chemical-free products, they are trusted to be one of the best brands for quality sanitary pads. Made from pure cotton and with no harmful chemicals, Plush pads are best to get rid of infections and rashes during periods.
The reason why you should choose Plush over other brands is that their soft pads are extremely kinder to the skin, making you forget about the stress that you usually go through during periods. So, if you wish to celebrate your days as you like, use Plush vouchers to make keep your hygiene in check.
---
What we like:
Naturally absorbent and absolutely safe for sensitive skin.
Does not tear easily due to great friction.
Comes with disposable and carry pouches.
What we don't like:
Does not have long pads to absorb the heavy flow.
---
NIINE – Best Ultra-Thin Sanitary Pads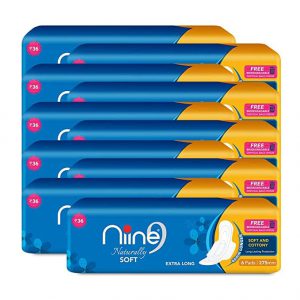 There are times when we overlook our menstrual hygiene and health which actually plays a significant role in our lives. So, the best way to maintain good menstrual hygiene is by opting for excellent quality sanitary pads. And if we are talking about quality, it wouldn't be fair if we did not mention NIINE.
Started with the sole purpose to eliminate the challenges faced by women during their periods, NIINE has been successful to meet every checklist of what you call quality sanitary pads. The super-fast absorbency and the dry comfort of their pads are quite a rare thing to observe.
---
What we like:
Absorbs fluid quickly and keeps you fresh.
Soft and long enough for extra coverage.
What we don't like:
Contains chemicals that can cause skin irritation.
---
Everteen – Best Skin-Friendly Sanitary Pads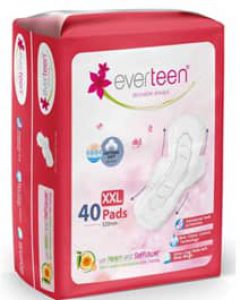 Because you deserve the best care during menses, Everteen makes sure to deliver you the highest level of comfort and care with their best rash-free sanitary pads. One of their most purchased pads is the XXL sanitary pack which can last for a long time. And the best thing about these sanitary napkins is that they come with 8-layer protection and advanced leakage technology for no more red marks on your clothes and bedsheets.
Not only pads but Everteen is also quite popular for other hygiene products such as panty liners, tampons, intimate wash, and others to help you lead a healthy and secure life.
---
What we like:
Long enough pads that do not crumble.
Contains the goodness of neem that prevents bad odor.
What we don't like:
At times causes rashes and irritation.
---
Azah – Best Rash-Free Sanitary Napkins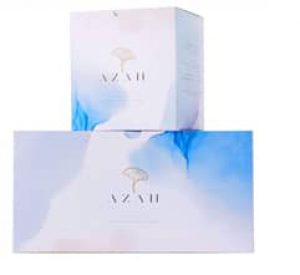 Azah is one of the best menstrual hygiene solutions for women's health that offers everything from sanitary pads, maternity pads, and menstrual cups to panty liners, acne patches, etc. And once you explore their selection of premium quality organic pads, you will realize that even your menstrual days can be irritation-free and full of comfort. So, if you did not get that extreme level of satisfaction even after using pads from well-known brands, you can try one of Azah's sanitary pads that are best known for comfort to live your menses like every other regular day.
---
What we like:
Breathable pads, perfect for better air circulation.
Doesn't create a moist sticky feeling even during heavy flows.
What we don't like:
The adhesive used in the pad is not that great.
---
Noraa – Best Super-Absorbent Sanitary Pads
If you are extremely conscious about only using products that are organic, then why compromise on sanitary pads? If you are not aware, then let us tell you that, plastic pads by other sanitary brands are not at all good for your menstrual health, which is why Noraa has taken this great initiative of coming up with chemical-free and pure sanitary napkins.
And the reason why Noraa is becoming one of the best brands for sanitary pads in India is because of the diverse selection of menstrual products it carries for women of different sizes and shapes. Also, you can pick them for other products like intimate wipes or panty liners to keep your vaginal area healthy and fresh.
---
What we like:
Absolutely flexible pads for maximum freedom.
Comes with a free disposable pouch.
Suitable for every skin type and condition.
What we don't like:
Can cause bulkiness at times
---
Carmesi – Best Skin-Friendly Sanitary Pads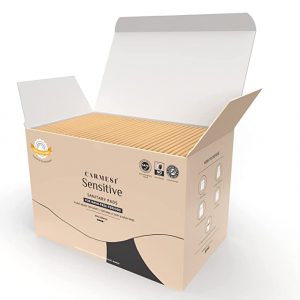 Founded by women for women, Carmesi is a brand that very well understands the hygiene factors of women. And most importantly, their sanitary pads made from all-natural compositions, are what gained huge popularity among many health-conscious women. Made of bamboo fiber, these pads are ultra-soft and absolutely rash-free to keep you unworried about those skin-irritation and discomfort. And be it sensitive sanitary pads or eco-friendly ones, Carmesi has got you covered with many varieties and sizes.
So, if you are thinking of any sole reason as to why you should pick Carmesi over other brands, then we have a practical answer for you. It's solely because these are absolutely lightweight and come with resealable disposable bags to let you dispose of the used pads without much hassle. And apart from sanitary pads, Carmesi can also become your one-stop solution for other self-care hygiene products including grooming needs, health care needs, self-care needs, and others. Think no more, and get these chemical-free products using Carmesi coupons to save big on your purchase.
---
What we like:
Chlorine-free pads that do not cause painful rashes.
Does not cause swelling or burning sensation.
What we don't like:
Apart from the non-stick issue, these pads crumble causing a leakage.
---
Bella Maxi – Best Comfortable Sanitary Napkins
Getting an unwanted reminder of periods with some discomfort can be extremely irritating. So, the best way to avoid it is by purchasing extremely soft and comfortable pads from Bella Classic. And another thing that's really to adore about them, is their colorful packaging. Those blue and pick colors of the pack will make you purchase the pads even more. Also, if you are extremely prone to skin allergies or rashes, then Bella Maxi pads should be your ultimate choice.
So, if you wish to enjoy your menstruation days like a free bird, there's nothing better than a pack of secured Bella Maxi pad. And designed with skin-friendly materials, these sanitary napkins are the best solution to let you do your everyday routine job without much exhaustion.
---
What we like:
Offers a great feeling of softness.
Provides maximum dryness and comfort.
What we don't like:
The non-woven top sheet of the pads is soft-enough for sensitive skin type.
---
Sirona – Best Buy Biodegradable Sanitary Pads
To pass your puberty to menopause journey smoothly, you have your best hygiene expert, Sirona. And the reason why you should choose this brand is because it can very easily solve all your unaddressed period problems. So, whether you are looking for soft reusable sanitary pads or disposable biodegradable ones, Sirona has got it all in store for you.
It's time to say bye-bye to your discomfort and tough period days because now you have the best shield, Sirona to make your life super-easy. Also, if you want to live your hygiene life at its best, you must definitely try Sirona products, otherwise, you will be missing out on a lot.
---
What we like:
Toxin-free pads that are safe to use.
Helps in managing the pH level quite well.
What we don't like:
The XL size pads are small compared to other brands.
---
Saathi – Best Organic Sanitary Pads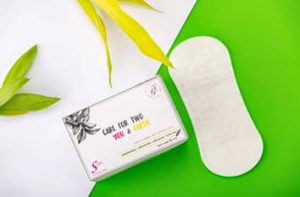 Saathi was born to bring a positive change in menstrual hygiene that has been followed for years. Their sole aim has always been to manufacture the best quality hygiene products. And the best thing is that they are still continuing to maintain this consistency by offering a great variety of the most comfortable sanitary pads.
To give you a comfy feel, Saathi pads are made from breathable bamboo fiber, that helps stimulate the body and prevents allergies. So, overall, you do not have to put second thoughts about purchasing period products from them.
---
What we like:
Unleashed pads to avoid rashes and irritation.
Great for soaking heavy blood flow.
What we don't like:
It is comparatively costlier than some brands
---
How To Use Sanitary Pads?
We all know that different brands of sanitary pads come in different sizes. So, it is vital for women to pick the right-sized one to meet their needs and control blood flow during menstruation. If you are using it for the first time or if it is causing rashes on your skin, follow the simple steps below for a trouble-free experience. Have a glimpse:
Firstly, take out the pad from the bundle pack.
Remove the release sheet.
Fix and wrap it across your genitals.
Change it every 4-6 hours to prevent soaking and skin rashes.
Sanitary Pad Types
Did you know that there was this time when women used rags and clothes during their menstruation days? Just the thought of it makes us uncomfortable, right? But luckily, we are in that era where we have not one but different types of sanitary pads to make our menstruation days smooth. So, let's learn about some of them:
Panty Liners: The best time to wear panty liners are after periods when you experience traces of blood flow. Also, you can wear it regularly, to absorb the vaginal discharge. These thin and less absorbent pads are small in size and only cover a small area of your underwear.
Regular Pads: These sanitary pads can be your best option when you are going through light or medium blood flow. But please remember that you must replace these regular pads every six hours if you are bleeding heavily.
Reusable Sanitary Napkins:Unlike regular pads, these excellent eco-friendly ones are washable and come with a slit where you can insert an absorbent liner. These economy-savvy pads are usually made from hemp or cotton flannel which is highly absorbent in nature. So, if you feel irritated wearing those disposable sanitary pads, you can switch to reusable ones.
Disposable Pads:Disposable sanitary pads are the most common type and are used for one cycle. They are usually expensive, have a high environmental impact, and have low absorbency.
How To Choose Sanitary Pads for Women?
There are certain factors that count a lot when making sanitary pad purchases:
Material of the pad: The material of the sanitary pad is the first thing you should look for before making your purchase. Because if the pad is not sitting comfortably on your underwear, then what's the point? So, the most recommended ones are cotton sanitary pads as they are perfect for any skin type, and do not cause rashes.
Length and Flow: It's actually the length and flow that you should consider before purchasing a particular type of sanitary napkin. Say, if you usually have a light flow, then regular pads are fine for you. But during heavy flows, only the extra-long pads will work fine.
Absorbency Factor: This is actually one of the most important factors because if your sanitary pad is not absorbent enough, then you will have to experience back-flow or leakage. So, the best way to do this is by having two types of sanitary pads carrying different absorbency levels. One is to take care of heavy flow, and the other lighter absorbency sanitary pad for light flow.
Eco-friendly: Already there are a lot many reasons affecting our environment. So, just to reduce the pressure from our end, we can take a sincere step of saying no to plastic disposable pads and switch to eco-friendly cloth pads which are washable and reusable. And the best thing about reusable pads is that they are made from cotton, which is great for any skin type.
Conclusion
Lastly, we would like to conclude it by confidently saying that no matter what brand you choose from the above-mentioned list, you'll be fortunate enough to buy a sanitary pad that will not only be safe for your body but will also give you peace of mind from menstruation days discomfort. So, now that you know which sanitary pads are quite popular among women across the world, if you still have any other questions bothering your mind, just let us know in the comments below!
FAQs
1. What are the best sanitary pads for post-pregnancy?
If you are looking for postpartum bleeding sanitary napkins, you can choose to wear the ultra-thin pads of Stayfree. These pads are highly absorbent and come with a soft outer layer that will make sure not to hitch your stitches.
2. How to clean a reusable sanitary pad?
Soak the pad in cold and mildly salty water after each use. After soaking the pad properly, it should be washed and dried under the sunlight to kill the germs and bacteria.
3. Are scented sanitary pads fine to use?
Are scented maxi pads safe? Like tampons, scented feminine pads could interfere with the healthy environment in your vagina. The chemicals used in the fragrance could irritate the skin or alter the ph. Instead, look for unscented pads
4. How often should I change my sanitary pads?
If your flow is light or medium, then you are advised to change your pads every 3 to 4 hours, but if you are experiencing heavy flow, then you have to change it more often. Because if you wear a pad for a long time, it can trap all the moisture, leading to a bad odor or yeast infection.
5. Which are the reliable brands to purchase sanitary pads from?
There are many mainstream brands from which you can purchase sanitary pads. But it's better to get them from well-renowned brands like Whisper, Sofy, Pee-Safe, Nua, and others. Trusted by millions, these brands never fail to compromise on their quality and make sure to deliver care with the best hygienic sanitary napkins.
6. What is the other alternative that I can use in place of sanitary pad alternatives?
You have plenty of other options like tampons and menstrual cups to maintain your genital health hygienic during periods.