Fashion is evolving to be a huge sensation across the digital world, and today fashion is not limited to trends or closets. It has become a volatile space, changing each day. New trends are entering the world of fashion, but those are dating back to the earlier centuries are taking a rebirth. There are many people involved in making a meaningful contribution and have emerged victorious.
The fashion influencers have put their best foot forward to bring the best out of the existing styles and create something beyond bounds. The fashion influencers come from different parts of the country, and they make sure to cross all bounds and taking fashion to an extent.
Here is a sneak peek into the lives of bloggers and their blogging journey.
Make Yourself Fashionable
Akansha Chawla (Fictitious Fashion)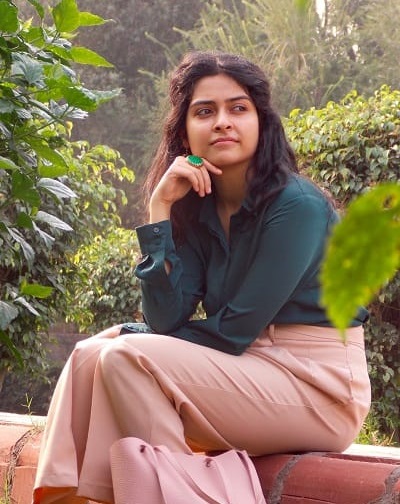 Fictitious fashion is a personal blog owned by Akanksha Chawla. Her blogs bring a fresh perspective, be it a dress makeover or life. It is all about fashion, food, travel, home décor, and what not! Her style tips are for everyone. You may be small, petite, healthy, or skinny. She believes in surviving life that we forget to indulge in small things that make an individual happy! If you wish to stay updated with the latest trends in fashion, check out her Instagram profile @Akansha Chawla
Let's see her go-to fashion tips.
"Get one last look in the mirror to see if you look sophisticated & elegant with each and every element of your outfit or not. For this, always look into the details. If there's a gold/silver/bronze detail anywhere in your outfit (buttons, embroidery), always ensure to complement with the same color in your accessories."
What's your advice for people who want to make fashion blogging a full-time gig
"My advice would be to choose a niche. There are several thousand bloggers out there, you will be stuck in a rut or worse won't be able to recognize yourself or your blog if it's not contributing to society. What are you good at? Recognize that and write consistently. Another great tip is to plan your content for the month in advance so you don't pressure yourself into coming up with new content every now and then."
Rudrita Chatterjee (Blog from Rudrita Chatterjee)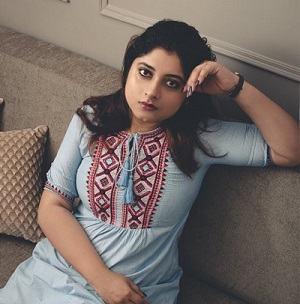 Rudrita Chatterjee graduated in Fashion Designing, started blogging in 2008 on different blogging platforms. Later in the year 2015, she started her blog. She loves to play with other fabrics, colors and shapes. She believes in writing blogs to give a real source of inspiration and style to people worldwide. Her blogs make the way which varies from fashion to beauty to trends to food to travel and many more.
She loves to review new collections, jewelry, accessories, fashion products, other fashion or beauty events, and many other exciting things. She is not only a blogger but also a YouTuber.
Her fashion go-to fashion tips
"For me, fashion always comes with comfort and what makes you happy. Wear whatever gives you physically and mentally comfortable. Keep good number of basics or staples in your wardrobe so that you can style those in various ways. Don't invest in something which you finally end up not using."
What's your advice for people who want to make fashion blogging a full-time gig
"Fashion blogging is not a job which gives you overnight success. You have to be consistent and creative about what you are putting up on your website. Do experiments and always stay connected with your audience which help you to grow further."
Tanya Sachdev (Let's Expresso)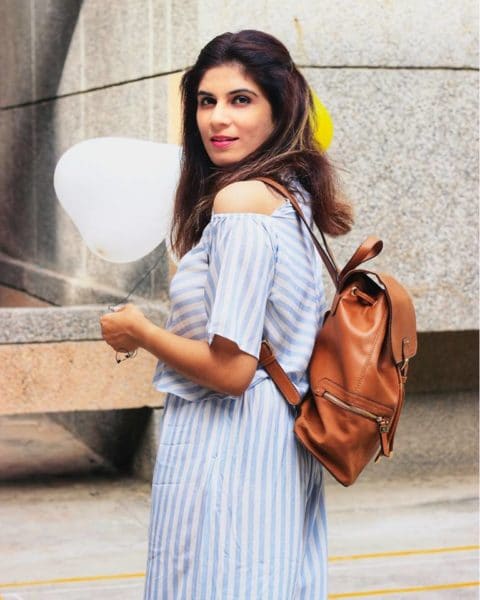 Tanya is a fashion and lifestyle enthusiast who loves to make people live a life of abundance. She loves doing two things in her life: blog on fashion and help people think straight with her Mindset Coaching.
She believes in the power of communication; it can be verbal and nonverbal. According to her, nonverbal communication is all about what you wear & how you behave. She helps people acquire style & sense through her fashion blog.
What's your go-to fashion tip
"A piece of clothing which is a classic, which goes beyond seasons and years. If I can't repeat my clothing, it's a big No for me."
What's your advice for people who want to make fashion blogging a full-time gig
"Be patient and consistent. Good work pays in the longer run. There are no shortcuts. Be true to your craft."
Jayshree Bhagat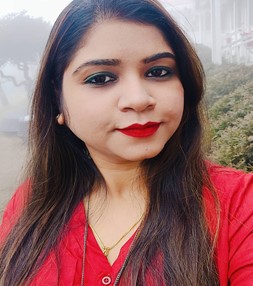 Jayshree Bhagat is a Mumbai-based business woman, homemaker, blogger, content creator,  and social media influencer. She has ample experience in providing genuine and unbiased reviews on health, parenting, travel, food, wellness, and more. She gained 43.5K followers on Instagram for her tremendous efforts in helping the women who love to explore the fashion and beauty industry.
When we asked about her go-to fashion tip, she said,
"Fashion is about feeling confident in whatever you wear. Remember, it's all about you and you're the one to decide what suits you and makes you feel good. My go-to fashion tip is always to accessorize with anything like a statement necklace, pair of earrings, or a pop color shoes or bag."
Her advice for people who want to make fashion blogging a full-time gig is,
"Be patient; consider fashion blogging as your career. Also, it's important to choose a niche that you are comfortable in! Fashion isn't about copying any high-end styling from the runaway, but your style!"
Krati Agarwal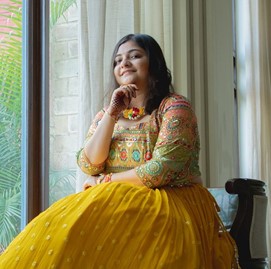 Krati Agarwal is passionate about life and built this "Bold Blush" blog to provide authentic information on different aspects of our daily lifestyle. In the Bold Blush blog, she talks mostly about fashion, lifestyle, motivation, food, travel, fitness, weddings, online shopping, brand reviews, etc. She has gained 123k followers on LinkedIn for the top-notch services and tips she offers for global customers. If you wish to try something new to become a fashion icon, subscribe to the newsletter and follow her on social media to receive a daily dose of updates on blog posts.
When we asked about her go-to fashion tip, she said,
"Wear basics like a white tee, black jeans, or an LBD when you have no idea what to do."
Her advice for people who want to make fashion blogging a full-time gig is,
"Start experimenting and see it grow with your job or thing. Once you see it's going well, you can switch to full-time. But to overrule competition, be unique."
Aishwarya Iyengar (Aishwarya Iyengar)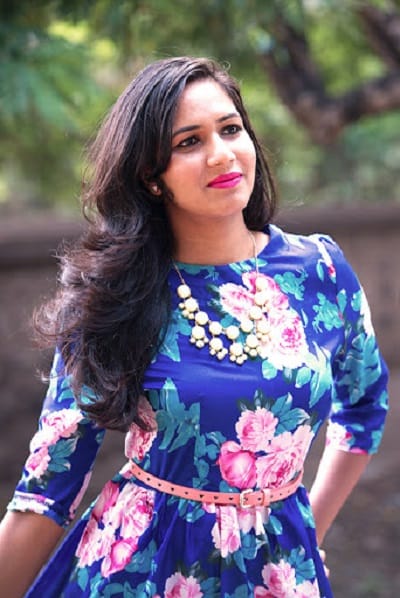 Aishwarya Iyenger, a Fashion, Textile, and Graphic designer by profession and passion, is a well-known versatile person who would like to share her interests, experiences, and thoughts into anything related to fashion, art, style, and gardening.
Aishwarya is also proud to call her a cartoonist, wanderer, and big foodie. She is having a passion for anything that's artistically beautiful has made Aishwarya pursue designing. From her blogs, we can conclude that she loves traveling places and trying delicacies whenever and wherever she travels.
What's your go-to fashion tip
"My go-to fashion tip is always to be comfortable in what you wear, that will ooze out more confidence than any high-end designer clothes. Also, it's time to start embracing sustainable fashion and let go of fast fashion."
What's your advice for people who want to make fashion blogging a full-time gig
"Taking up fashion blogging full-time can be overwhelming. Before jumping the gun think through, do thorough research, and make a solid plan for yourself."
Sayantini Bhattacharya (Cherry on the top)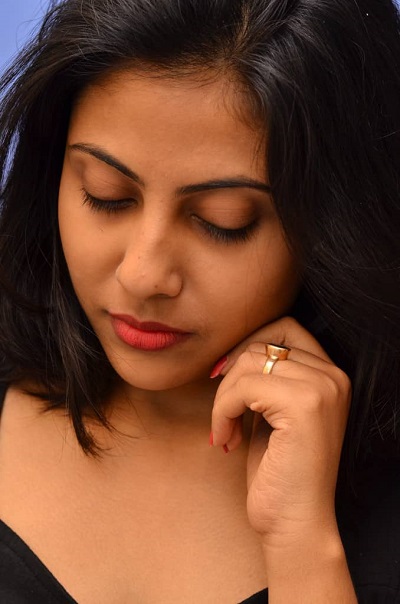 Sayantini is Cherry On Top, a beauty and lifestyle blog started in the year 2013. Sayantini keeps trying different products and reviews them to give you the best advice on fashion and beauty. Her passion for beauty and makeup-related items is the reason why you should follow her. She covers a ton of fashion and beauty products, right from high-end products to pocket-friendly products. If you are looking for a one-stop Indian fashion blog covering everything related to beauty, fashion, and skincare, you should check out Cherry On Top.
What's your go-to fashion tip
"Don't follow the trends. Be confident in whatever you wear. Create a style of your own."
What's your advice for people who want to make fashion blogging a full-time gig
"The number one piece of advice would be, be honest with yourself. You can only make a name in fashion blogging if you truly, honestly love it. Be consistent and different in your own way."
Priyanjana (Moonshine and Sunlight)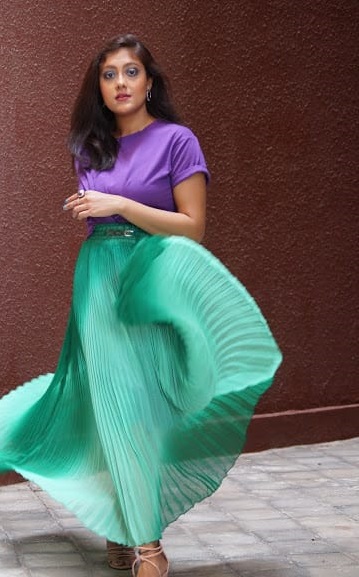 Priyanjana is the glamorous face behind the fashion blog – Moonshine and Sunlight. She started her blog in 2013 while she was still a student! She loves experimenting, learning new things every day, making friends, and observing things happening around her. She writes her heart out on Moonshine and Sunlight, don't forget to follow her for the latest tips on fashion, beauty, nail art travel ideas, and interesting DIY crafts.
What's your go-to fashion tip
"Wear what you are comfortable in and then give it a twist with something contrasting. Maybe a pop of color, lots of accessories or just a statement earring, does the trick."
What's your advice for people who want to make fashion blogging a full-time gig
"Be clear on what you want to achieve. Streamline your ways of earning, because if you want to build a career doing what you love, make sure you get compensated fairly for putting in all your heart. Have a clear plan before you start and stick to it."
Dimple Harika (A Fashionista's Diary)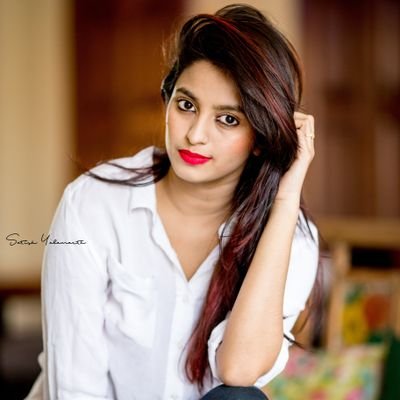 Dimple Harika is a fashion blogger and influencer, and she loves taking street-style fashion to a whole another level. She loves to recommend beauty products, surrounding a vast range of makeup and wellness products. She also collaborates with brands and reviews them. Her blog reflects her creative mind and is full of information, tips, and trends.
Ishna Rawlani (The Runway Journal)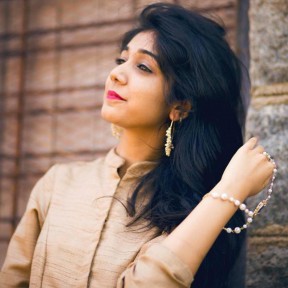 Isha Rawlani is a Hyderabad-based content creator and blogger, and she is known for her creativity and reflecting exclusiveness in her blogs. Holding considerable expertise in beauty, fashion, travel, and fitness, she is an inspiration for all those around her. Ishna has come a long way and bagged collaborations from many brands, and she has also been a model for various fashion designers.