39% of people in India have oily skin, as per the latest reports by NCBI (National Center for Biotechnology Information).
Do you know why your face skin produces excess oil content? It is because the sebaceous glands containing oil get clogged with the sebum resulting in acne breakouts. Some of the possible reasons could be genes, stress, hormones, change in lifestyle, and environmental factors. How to overcome this problem? Is there any permanent solution?
Be it men or women with oily skin need to clean regularly to protect their face from harmful toxins, debris, and other contaminants. Having a good face wash gel can bring impressive results in no time. It is rich in vitamin C, vitamin E, plant extracts, and other organic ingredients to keep your skin rejuvenating without drying.
How to use face wash for oily skin?
Washing your face daily seems to be an easy task whether you have acne, dry or oily skin. Alas, doing it in the wrong way damages the skin. If you are not sure about using face wash, follow the simple steps below for tremendous results.
Firstly, clean your hands to deter bacteria or dust.
Wet your face with warm water using a damp cloth.
Now take two drops of cleansing solution into the hands.
Massage your face evenly in a circular motion with your fingertips.
Cleanse your face with warm water and let it dry for 10-15 minutes.
You will notice the cool and refreshing look as slow and steady does the trick.
But, before shopping for face wash gels, you should consider a few parameters like skin type, organic ingredients, usage, premium brands, price, and more. Do not have time for research? Worry not! We are here to assist you in the right way.
List of Budget-Friendly Face Wash Brands In India
Last update was on: December 3, 2022 9:19 pm

People with oily skin tend to feel insecure about their appearance, and self-esteem issues could arise. The use of face wash can remove the dead skin cells and other impurities causing blackheads and pimples. If you are suffering from oily skin or want to get rid of acne-prone spots, you should use a cleanser with an oil-free formula to treat the skin condition effectively.

Our team has researched hundreds of brands and brought you India's best ten face wash gels for oily skin. Choose the one that matches your requirements and keeps the face fresh and hygienic. Have a glimpse at the popular brands:



Let's get started!
Top 10 Face Wash Brands To Buy Online
NIVEA Face Wash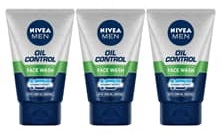 NIVEA is a brand that has over 100 years of experience in manufacturing skincare products that support all skin types irrespective of age and gender. It was launched in 1911, and from then, they have developed high-quality products at affordable prices. Head over to the Shopee promo codes and coupons to save more when you prefer buying face wash gel for oil skin types.
| | | |
| --- | --- | --- |
| Face Wash Brands | Reviews | Ratings |
| NIVEA | 1237 | 4.4 |
With NIVEA you are guaranteed to get the best possible results in the long run due to the unique formula it maintains. The ingredients used in blending like rucinat, vitamin C, vitamin E, vitamin B5, magnolia bark extract, glycerin, and glyceryl glucoside, plant leaves, and root extracts calms and soothes the skin. Overall, it is considered as the top-rated face wash gel for oily skin types.

---
What we like:
Calms and soothes the skin
Ideal for oily skin type
Contains rucinat vita complex
12 hours of oil control mechanism
UV filters protect from darkening
---
Garnier Face Wash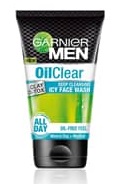 Do you know Alfred Amour Garnier founded Garnier in 1904, Paris? Since then, Garnier continued to grow their products worldwide by using natural ingredients in hair and skincare products at reasonable prices. Besides that, Garnier is committed to protecting the environment by using biodegradable packing.
| | | |
| --- | --- | --- |
| Face Wash Brands | Reviews | Ratings |
| Garnier | 9477 | 4.3 |
Want to feel refreshed even during the winter months? Grab Garnier's face wash right away. With menthol, clay, and a powerful anti-grease action keeps your skin clean and fresh all year round. To start using Garnier face wash, massage it on the wet face and then rinse with water. You can use the gel twice a day to achieve oil-free skin. On the whole, the Garnier brand is worth buying online for the deep cleansing of the face skin.
---
What we like:
Intense anti-grease action
Affordable to buy online
Makes skin clean and fresh
Enriched with clay and menthol
---
Plum Face Wash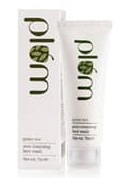 All the products from the Plum brand are FDA approved,  SLS-free, cruelty-free, and paraben-free. What's so special about the Plum is that it is suitable for acne-prone and oily skin types for both men and women in all seasons. The green tea extracts act as a natural antioxidant, glycolic acid exfoliates dead skin, and cellulose beads help deep pores cleansing.
| | | |
| --- | --- | --- |
| Face Wash Brands | Reviews | Ratings |
| Plum | 7536 | 4.3 |
Take a pinch of Plum face gel, lather up, and massage the face thoroughly. Now rinse and allow it to pat dry. You will surely experience a refreshing look instantly. In a nutshell, the Plum face wash is worth buying online for the price as it does not cause side effects.
---
What we like:
100% vegan and recyclable
Paraben-free and mineral oil-free
Glycolic acid brightens the skin
Controls the sebum production
Rich in antioxidants
What we don't like:
Not suitable for sensitive skin
---
Lotus Herbals Face Wash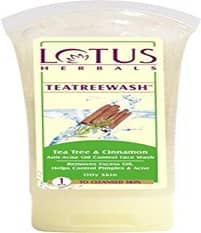 Lotus Herbals was launched in 1993 by Mr. Kamal Passi to provide natural solutions for men and women. The products are made using exotic ingredients to provide ancient potent herbal remedies catering to all skin types in modern times.
| | | |
| --- | --- | --- |
| Face Wash Brands | Reviews | Ratings |
| Lotus Herbals | 4231 | 4.3 |
To enjoy the benefits of tea tree and cinnamon flavors, take small quantities of Lotus Herbals cleansing solution in your palm. Now, apply on your doused face till you get a rich lather. Massage the skin in a circular motion and rinse off after a couple of minutes. Overall, Lotus Herbals face wash is best to use for treating dry patches and hydrating the skin.
---
What we like:
Comes at inexpensive prices
Removes dry patches on the skin
Controls acne and pimples
Gives you a remarkable glow
Combination of tea tree and cinnamon
What we don't like:
Poor customers support services
---
Himalaya Face Wash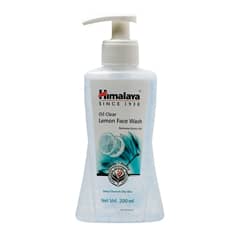 Mr. M. Manal, the founder of Himalaya, strives to bring nature's healing power, harnessed through scientific research. Today, Himalaya is a leading global herbal health and personal care company in more than 100 countries. So, you can understand its demand from the global audience.
| | | |
| --- | --- | --- |
| Face Wash Brands | Reviews | Ratings |
| Himalaya | 6771 | 4.2 |
The organic ingredients used in this face wash are honey and lemon. Honey is used for deep cleansing of the skin, and lemon acts as an astringent to remove excess oil production on the face. To conclude, Himalaya face wash is available in the purest forms to treat oily skin and wipe out harmful chemicals.
---
What we like:
Suitable for men and women
Use twice daily – morning and night
Honey and lemon natural ingredients
Wash off and pat dry
What we don't like:
Sticky nature
Smell makes you frustrated
---
Biotique Face Wash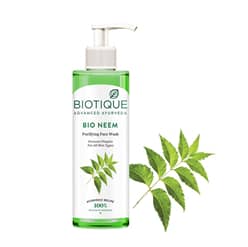 Biotique is one of the best-selling face wash brands in India. It was launched in 1992 and now has loyal customers throughout the country. The major selling point is that it is free from alcohol, parabens, and other harmful chemicals. Also, the cost is a bit affordable too.
| | | |
| --- | --- | --- |
| Face Wash Brands | Reviews | Ratings |
| Biotique | 6899 | 4.2 |
The active ingredients like neem and honey extracts help eliminate bacteria from the pores without drying out the skin. Apply the gel daily to rejuvenate your skin and keep it fresh, nourished, and protected from the environment. Wrapping, Biotique face wash gel is a perfect skincare solution for those who have dry, oily, normal, sensitive, combination, and acne-prone skin.
---
What we like:
Alcohol-free and paraben-free
Suitable for all skin types
Perfect for men and women
Purifies, heals, and soothes the skin
Neem flavor face wash gel
---
Sirona Natural Face Wash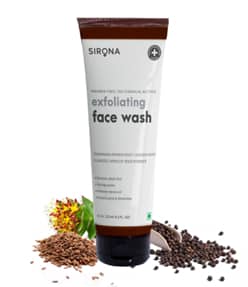 Looking for a facial wash that gently exfoliates your skin without leaving a harsh residue? Do check out Sirona's natural face wash. This gentle wash is perfect for those who are sensitive to harsh detergents, and it is enriched with botanical extracts that help to rid your skin of impurities and promote a healthy complexion.
| | | |
| --- | --- | --- |
| Face Wash Brands | Reviews | Ratings |
| Sirona | 4322 | 4.2 |
The Sirona face wash cleanses and rejuvenates skin without drying it out, leaving it soft, smooth, and youthful. Moreover, it is infused with the goodness of Tasmanian pepper fruit extracts, Rhodiola Rosea root extracts, Flaxseeds, Apricot seed powder, and mint oil. On the whole, with its delicate formula, Sirona's face wash is perfect for those who want to take care of their skin without causing any irritation. You can even use Sirona offers and deals to get the desired product at low cost.
---
What we like:
Made of beetroot, mint, apricot, flaxseeds
Treats acne and blackheads
Perfect to use on oily, dry, sensitive, normal skin types
Anti-oxidant, anti-inflammatory, anti-ageing properties
Suitable for teenagers, men, and women
---
Urban Botanics Face Wash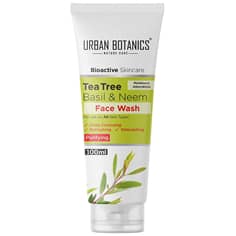 Urban Botanics crafts 100% natural products for the body, hair, and skin with traditional self-care methods. Their mission is to help people replace toxic personal care items with natural and safe-effective solutions within budget preferences.
| | | |
| --- | --- | --- |
| Face Wash Brands | Reviews | Ratings |
| Urban Botanics | 2394 | 4.1 |
Urban Botanics face wash contains tea tree, which is rich in anti-inflammatory and antimicrobial properties helps to treat acne effectively. The antioxidants and anti-aging properties of Neem protect skin from harmful UV rays and pollutants. Additionally, the basil extracts are rich in vitamin C that promotes metabolism, and soothes the skin.
---
What we like:
Tea tree, neem, and basil ingredients
Great for everyday use
Provides smooth, soft, and supple skin
Stimulating and deep cleansing
What we don't like:
Not for sensitive skin people
---
Aroma Magic Face Wash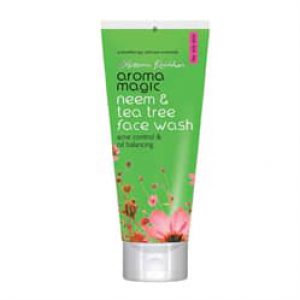 Are you a frequent traveler and disappointed with the skin's dullness? Look nowhere! Aroma Magic face wash is what you need to have. There are numerous choices available in the digital marketplace, but the Aroma face wash is considered as one of the best due to the presence of organic ingredients that can maintain your skin's natural beauty.
| | | |
| --- | --- | --- |
| Face Wash Brands | Reviews | Ratings |
| Aroma | 32760 | 4.1 |
Aroma Magic face wash is a perfect blend of rose, neem, lavender, and tea tree extracts. It provides gentle cleansing and removes impurities from the skin. The product is dermatologically tested so that it can be used on all skin types without any risk. Overall, if you have oily skin, Aroma Magic is your go-to option.
---
What we like:
Rose, neem, lavender, and tea tree
Massage on face and neck areas
100% free from paraben, alcohol, and fragrance
Prevents blackheads and skin irritations
What we don't like:
Avoid using on dry and sensitive skin
---
Mamaearth Face Wash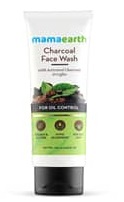 In the current scenario, the face wash market is becoming increasingly competitive. If you are using personal care items and found them irritating, give it a try with Mamaearth. Mamaearth is a well-known brand for offering a wide range of products like essential oils, conditioners, sunscreen lotions, face creams, and more.
| | | |
| --- | --- | --- |
| Face Wash Brands | Reviews | Ratings |
| Mamaearth | 6371 | 4 |
Compared to other popular face wash brands, Mamaearth products are FDA approved, made safe certified, and dermatologically tested. The presence of activated charcoal helps to maintain the natural skin tone without drying. Coffee extracts act as powerful antioxidants to minimize the dead cells, and clay gives you glowing skin.
---
What we like:
Removes excess oil from pores
Charcoal, clay, coffee, tea tree oil ingredients
Natural face wash gel for oily skin
Lightweight and easy to carry while traveling
---
SkinKraft Face Wash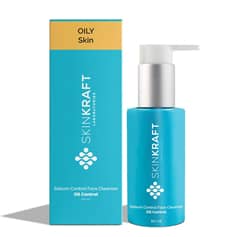 When it comes to aesthetic beauty, no other brand can compete with SkinKraft. SkinKraft produces the best quality skin care, hair care, and nutrition products. All of them are free from hazardous chemicals like Paraben, SLS, SLES, Phthalates, and BPA that damage your overall health.
| | | |
| --- | --- | --- |
| Face Wash Brands | Reviews | Ratings |
| SkinKraft | 848 | 3.9 |
The SkinKraft face wash removes excess sebum from your skin, without disturbing its pH balance. As it is formulated with niacinamide, restricts frequent breakouts, minimizes the pores, and keeps the skin plump. Out and out, the SkinKraft face wash is a great choice for skin-conscious people.
---
What we like:
Economical to buy
Clears the clogged pores
Makes your skin soft and smooth
Dermatologist certified and FDA approved
Retains skin natural moisture
Niacinamide, Glycerin, Aloe barbadensis
What we don't like:
Prone to an allergic reaction
---
RawNature Face Wash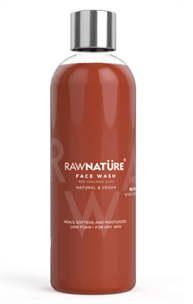 Are you tired of struggling with dry skin that doesn't seem to respond to any amount of moisturizing? Say hello to RawNature, the solution to your woes! This gentle Face Wash cream is designed to nourish and cleanse your skin without causing irritation. Although the prices seem to be affordable, you can still get them at loc cost by availing the latest RawNature promo codes provided by GrabOn.
| | | |
| --- | --- | --- |
| Face Wash Brands | Reviews | Ratings |
| RawNature | 19 | 4.7 |
Not to forget, it is made with natural ingredients and scientifically formulated to remove all traces of dirt, oil, and makeup without stripping your skin. To start using RawNature face wash cream, gently massage on your face for 30 seconds and then clean with water. And for better results, you can use it daily. So, what are you waiting for? Give RawNature Face Wash a try today and see the tremendous results at home.


---
What we like:
SLS and Paraben-free
Easy to apply and clean
Performs deep cleansing to provide hydration
100% safe and vegan-friendly ingredients
---
Final Thoughts
Winding up, it is essential to have a face wash routine regularly if you wish to maintain your skin healthy and glow forever. However, special care is required for both men, women with oily skin. That's why investing in a good face wash gel controls the oil production without overdrying the skin. Furthermore, you can also look at the men's face creams and lotions to protect yourself from debris, pollution, and other contaminants.
Do you have oily skin? How are you treating yourself? Do you use any of the above-mentioned brands? Please do share your thoughts and queries with us in the comments. We are happy to clarify them.
Happy Shopping!