There are many people in India who suffer from extreme discomfort in their neck and back while sleeping, owing to chronic orthopedic pain. However, there are only a handful of trustworthy brands that promise to provide just the right pillow to you to ensure you have a comfortable night's sleep. Well, your hunt for the perfect one has just been simplified. Here, we will present you with the breakdown of all the best orthopedic pillows for neck pain in India.
Our choices:
Best Overall – Rewup Cervical Contour Memory Foam Pillow
Best Features – Wakefit Memory Foam Pillow
Best Budget – AM AEROMAX Contour Memory Foam Pillow
Top Orthopedic Pillows For Neck Pain
Last update was on: January 24, 2023 3:52 pm
Top Orthopedic Pillows For Neck Pain
The following is an exhaustive list of the finest orthopedic pillows for neck pain that is your one-stop guide to learning about the variety of products in the market.
MY ARMOR Orthopedic Pillow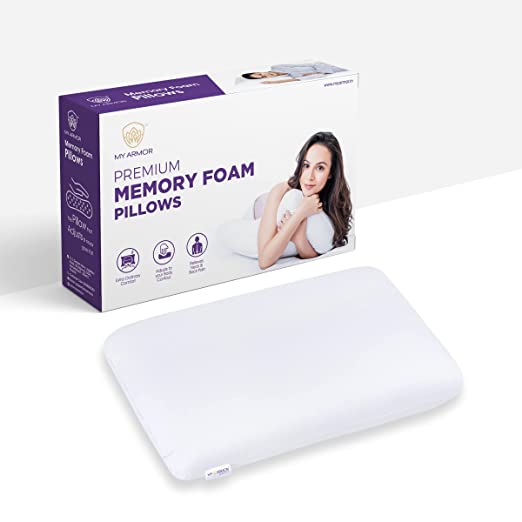 MY ARMOR, a wellness brand based in Gujrat,  has consistently provided products of the highest quality. One of its bestselling items, Orthopedic Memory Foam Pillow, which has a staggering number of positive reviews from customers, has secured the top spot on our list. The memory foam used in this pillow relieves you from not only the neck but back pain. Another distinct quality about the pillow is that it doesn't get flat, unlike your average pillows. So, rush up and check out this product to make your sleeping experience cozier!
USPs of MY ARMOR Orthopedic Pillow:
The product comes with a 30-day free trial and 1-year warranty period.
It has an inner cover that protects the pillow from dust to settle in.
It's made with 100% premium memory foam to give you a cushy and comfortable sleeping experience.
Mojorest Memory Foam Pillow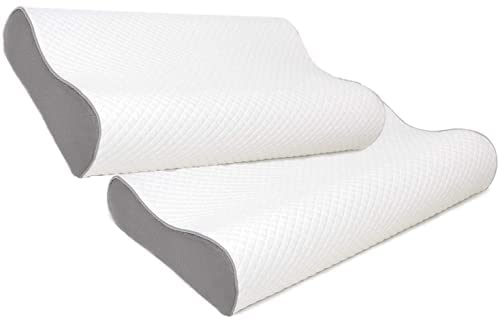 Mojorest has slowly become a reliable brand for pillows, providing top-tier quality products to users at affordable and pocket-friendly rates! Their Cervical Orthopedic Pillow is one of their best-selling items, owing to its barrage of unique features that set it apart from others in the market. The pillow comes with a personalized touch, as it has two support levels for your neck to suit all body types and sleeping positions. Apart from that, it's made with memory foam, ensuring you're safe from neck pain and have a comfortable night's sleep.
USPs of Mojorest Memory Foam Pillow:
The outer pillow case is made of 300 gsm poly-blend fabric to give you a wonderful and comfortable sleeping experience.
The inner cover of the pillow is dust-proof, thus improving its life shelf.
The ergonomic design of the pillow helps you battle all sorts of pain, including orthopedic neck pain and ensures muscle relaxation.
Sleepsia Memory Foam Pillow with Contour Shape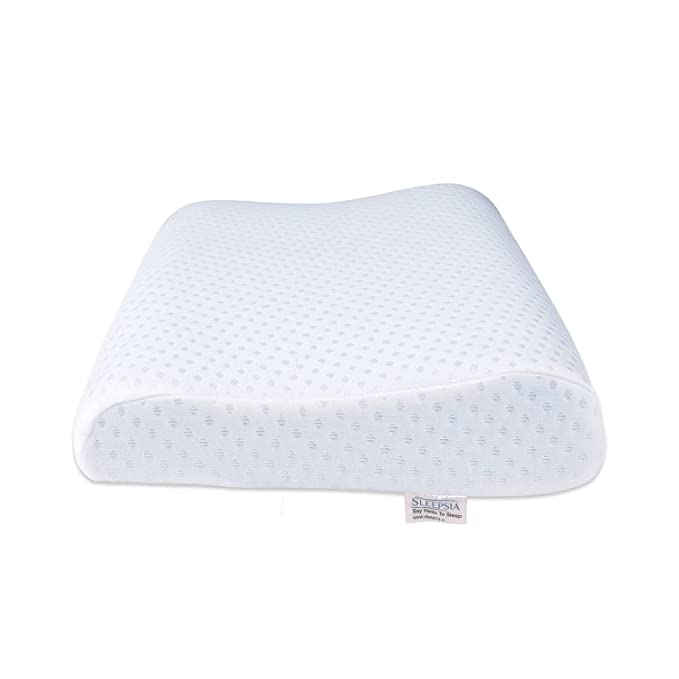 The Delhi-based company is one of the best when it comes to manufacturing cervical pillows in India. Its assortment of products is super impressive, none more so than their Memory Foam pillow with Contour Shape. It is made of high-quality gel and foam that ensures you don't face any difficulties while sleeping, including neck and cervical pain and snoring issues. And the icing on the cake is the pillow's impressive customer reviews, which is proof of its premium quality, though it comes at a little bit of the higher end in terms of pricing.
USP's of Sleepsia Pillow with Contour Shape:
Helps to beat neck, shoulder, and back pain with its cooling technology.
Dust-resistant to ensure patients with breathing issues don't face any difficulties while they are deep into their sleep.
Rewup Cervical Contour Pillow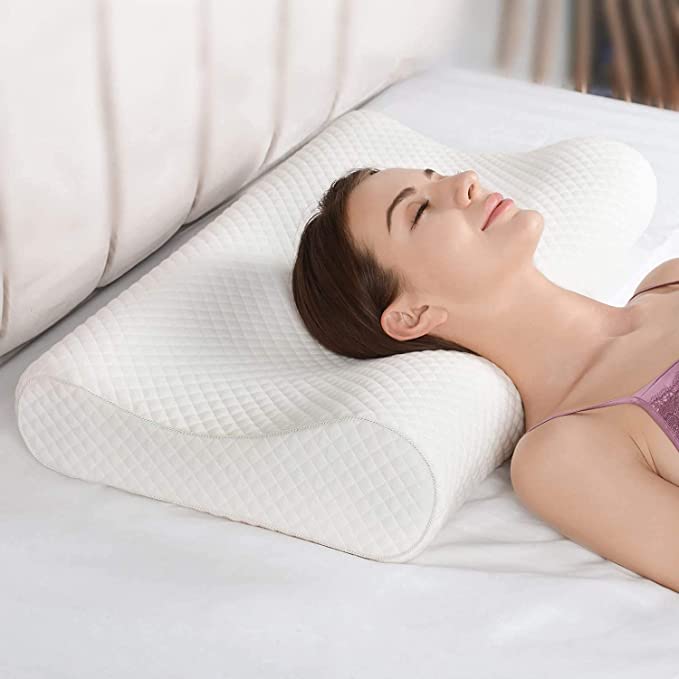 Rewup has made a name for itself in the bedding category by providing top-tier products to its legion of customers. Among the numerous items it manufactures, the Cervical Contour Memory Foam Pillow is one of its best. This specially-designed pillow ensures your neck and head are placed just in the right position to avoid any discomfort. Moreover, the pillow is made of CertiPUR-US foam and doesn't include any harmful chemicals that could take a toll on your body.
USPs of Rewup Cervical Contour Pillow:
Supports all body structures, providing ample support to the neck, head, and shoulder.
61*35*6.5/11 cm size to ensure your sleep isn't disturbed, no matter which posture you're lying in.
The product is extremely pocket-friendly when compared to others.
DIVA N DIYA Memory Foam Pillow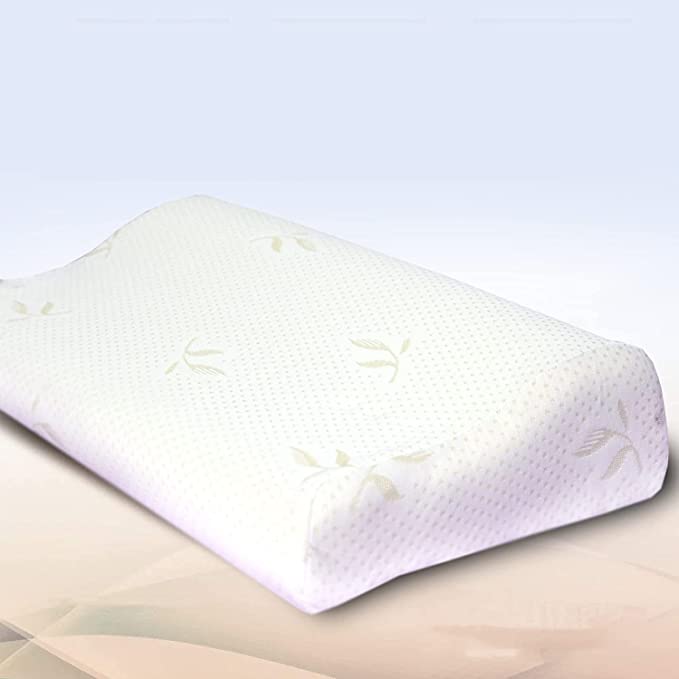 Another cost-effective and economical option for customers, DIVA N DIYA's Memory Foam Pillow, is not just light on your wallet but also has a plethora of medical benefits, protecting you from severe orthopedic neck and back pain. From its 100% cotton casing to fluffy foam, the pillow gives you a luxurious experience when you get to sleep after a stressful day at work. The product is lightweight, easy to carry, and comes in a size that suits all body types.
USPs of DIVA N DIYA's Memory Foam Pillow:
The product comes with a complimentary 2-year extended warranty.
The pillow is also beneficial for asthma, allergy, and other respiratory disease patients, as it doesn't let dust to settle on it.
The memory foam pillow never goes flat, thus ensuring long-lasting durability and comfort for customers.
Woomzy Orthopedic Pillow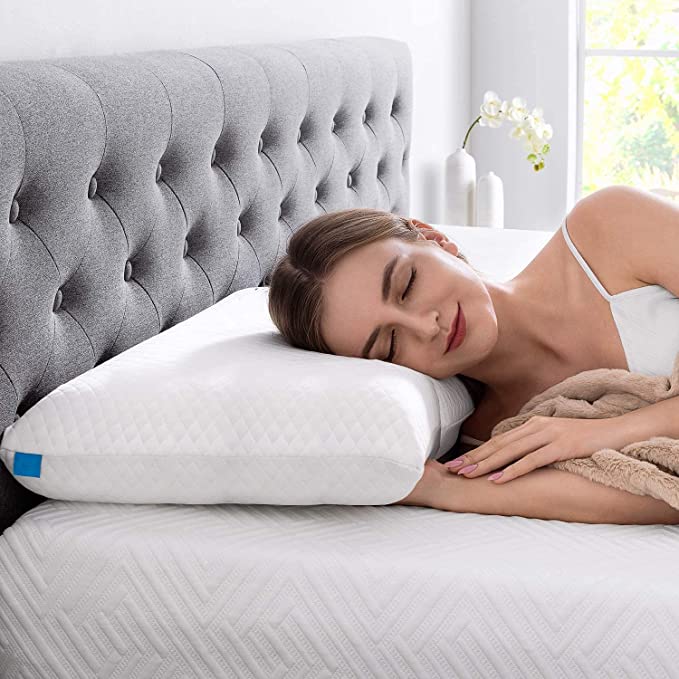 Waking up with a nagging neck pain every morning could adversely affect one's ability to give their best during the rest of the day. Any sort of discomfort could pull one back and disallow them from completing the tasks with finesse. This is why Woomzy's Orthopedic Memory Foam Pillow is just the perfect pick for those suffering from extreme discomfort at night due to their physical drawbacks. The pillow has earned loads of positive reviews from customers due to its effectiveness in providing relief from a variety of health issues.
USPs of Woomzy Orthopedic Pillow:
The pillow doesn't easily get flat as it's made with quality memory flow, unlike a regular cotton one which tends to flatten in no time.
It's flexible and personalized enough to provide therapeutic relief to all kinds of sleepers, be it back, stomach, or side sleepers.
The pillow is medium firm, thus easy to adjust for all heads.
Wakefit Orthopedic Wedge Pillow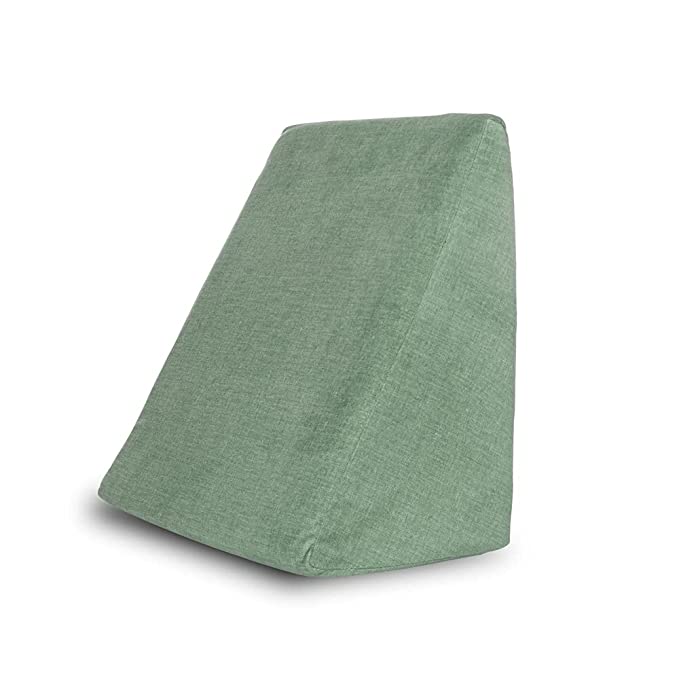 One of the most trusted brands in the bedding industry today, Wakefit has carved a unique place for itself among customers due to the fine quality of its products. The Wakefit Memory Foam Orthopedic High Resilience Wedge Pillow is one of their best offerings owing to the myriad features that make it customers' first choice. From being easy to carry to its impressive design to its preparation with dual foams, its list of features is seemingly endless. Also, check out Wakefit coupons to avail some massive discounts on your purchase.   
USPs of Wakefit Orthopedic Pillow:
The pillow is portable, making it extremely easy to carry around during travel to faraway places.
The Wakefit pillow is made of High Resilience Foam as well as Memory foam, ensuring you have a sound sleep without any discomfort.
The product is also ideal for pregnant women due to its structure
AM AEROMAX Queen Size Cooling Contour Pillow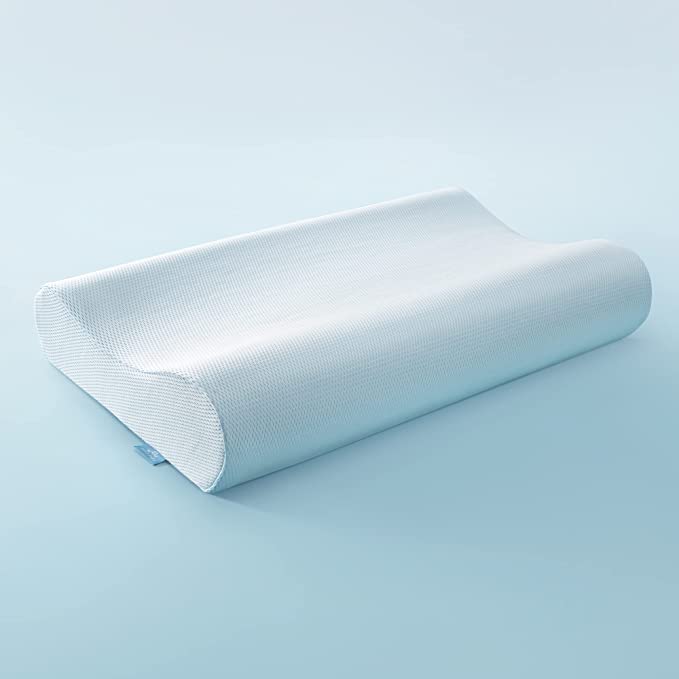 Though several brands with a range of orthopedic neck pain pillows have entered the market, only a few match up with the quality provided by AM AEROMAX Queen Size Cooling Contour Memory Foam Pillow. This product not only has an abundance of impressive features, but it also comes at an extremely economical price, considerably less than many of its competitors. So, if you're looking for something that gives you a respite from neck pain while at the same time isn't very heavy on your pockets, this is just the right choice for you!
USPs of AM AEROMAX Queen Size Cooling Contour Pillow:
The core of the pillow contains 120 breathable holes to ensure there's enough room for ample air circulation.
It's specially-designed for all sleeping structures to ensure any sort of neck pain doesn't creep in at night to disturb your sleep.
The full amount would be refunded in case customers aren't satisfied with the quality and features of the product.
Tynor Contoured Cervical Pillow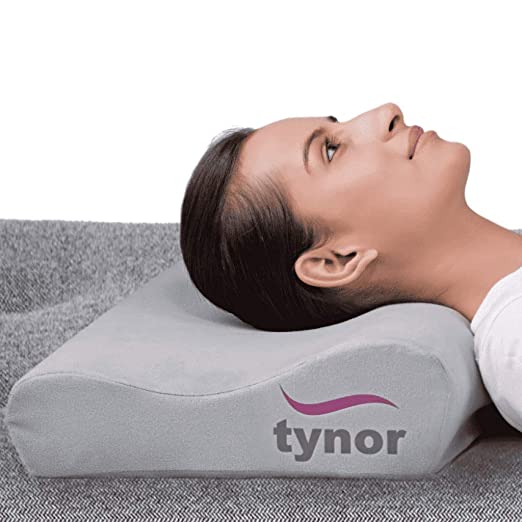 his orthotic brand has, over the years, earned a reputation for providing the most dependable and reliable products for orthopedic pains. Similarly, their contoured cervical pillow has also become one of their top-selling items owing to its host of features that help beat cervical neck pain. Besides this, the brand is also popularly known for offering some of the best back support belts available on the market today. The belts are proven to correct postural deformity and reduce lower back pain issues and are sure to be of great help.
USP's of Tynor Contoured Cervical Pillow:
Suitable for those with long as well as short necks.
Scientific design that helps you keep your neck in a hyperextension position to ensure you have a relaxed and comfortable night.
The outer fabric is soft despite the firmness of the memory foam.
SleepyCat Orthopedic Memory Foam Pillow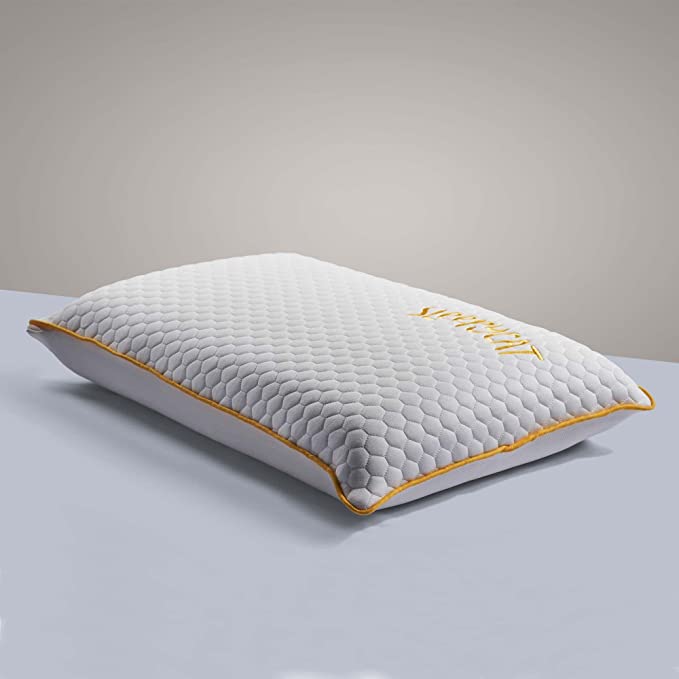 SleepyCat is an innovative sleep essentials brand that constantly comes up with consumer-friendly and cutting-edge products. They have quickly made a name for themselves with their endless and unique catalog of products. One of SleepyCat's best-selling and most popular items is the Orthopedic Memory Foam Pillow which has become a favorite of many owing to its range of impressive features. Though the pillow is slightly on the costlier side, you can make your purchase cheaper and easier on the pockets by using these
USPs of SleepyCat Orthopedic Memory Foam Pillow:
The open-cell memory foam allows ample air to enter your pillow, thus ensuring you don't get drenched in sweat while sleeping.
The exterior, made of Bamboo fiber fabric, is extremely soft, enabling you to have a cozy and hassle-free night of sleep.
The support provided by the pillow's flexible structure would protect you from orthopedic neck pain ruining your night.
The White Willow Cervical Pillow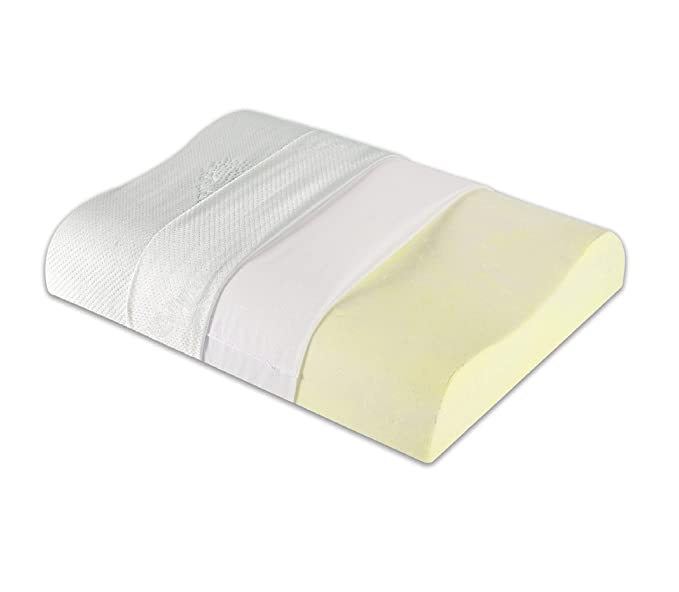 The White Willow is a new-age brand, manufacturing a range of amazing pillows for you to choose from. This particular product is easily one of their best since it has a barrage of standout features. With customer feedback also being universally positive, it's safe to say the pillow has become the pick of many of those suffering from cervical and orthopedic pain. Again, just like SleepyCat's pillow, though it's slightly expensive, its quality more than makes up for it. You can also get rewards by using The White Willow coupons to make your purchases.
USP's of The White Willow Cervical Pillow
Made of nature-friendly materials built by BASF using German technology
It comes in 5 different sizes, which you can pick from considering your height, weight, and body structure.
It has both flat and elevated contours for you to select from as per your sleeping style.
HealthSense Soft-Spot CP 30 Cervical Pillow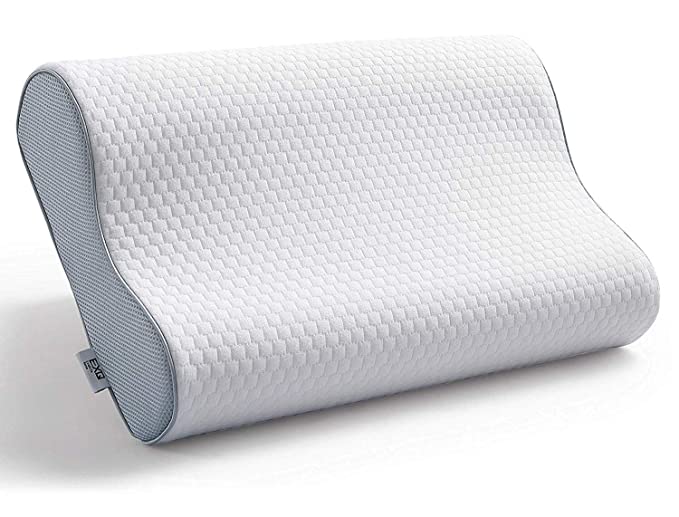 One of the leading personal and healthcare brands in India, HealthSense has made a space for itself by consistently coming up with newer and better products. One of their best products is the Soft-Spot CP 30 Cervical Pillow, which boasts the finest of features to help you battle all kinds of orthopedic pain. The pillow has a range of health benefits and is customized for all types of sleepers.
USP's of HealthSense Cervical Pillow:
Made of eco-friendly foam to ensure no harmful chemicals affect you.
Easily washable since its zipped.
Perfect for not just neck pain but also for other chronic spinal conditions like shoulder pain, disc problems, upper back.
The White Willow Memory Foam Pillow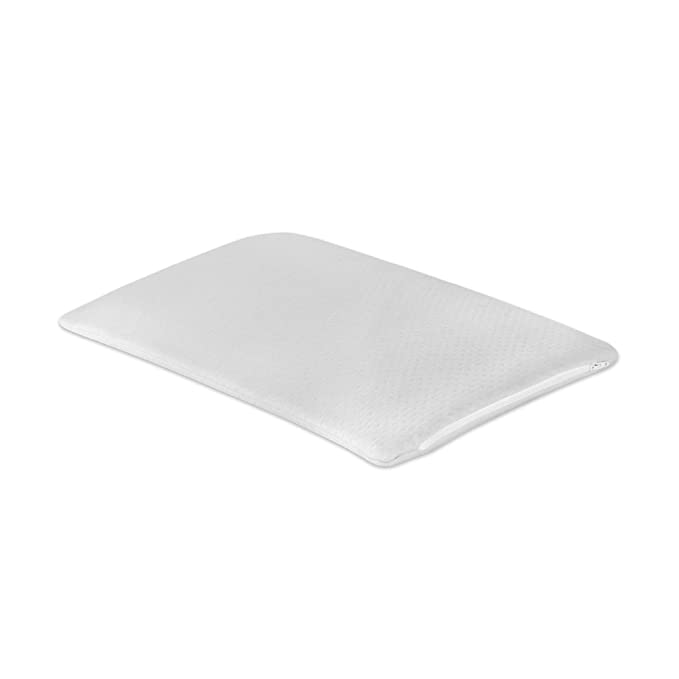 Another pillow from The White Willow has made it to our list since the brand has left us spoilt for choice! For those suffering from acute neck pain, their Orthopedic Memory Foam Ultra Slim Pillow is just the right pick. It is one of the slimmest pillows out there in the market at just 1.5 inches, ensuring your head and shoulders are placed in the ideal position.
USPs of The White Willow's Orthopedic Pillow:
The pillow is designed for all sleeping positions, though it works best for stomach or back sleepers.
The product comes with a one-year limited warranty, which signals just how confident the brand is about the quality.
The pillow aligns your head, neck, and shoulder, creating just the perfect atmosphere for you to spend a good night's sleep.
Dr Ortho Orthopedic Pillow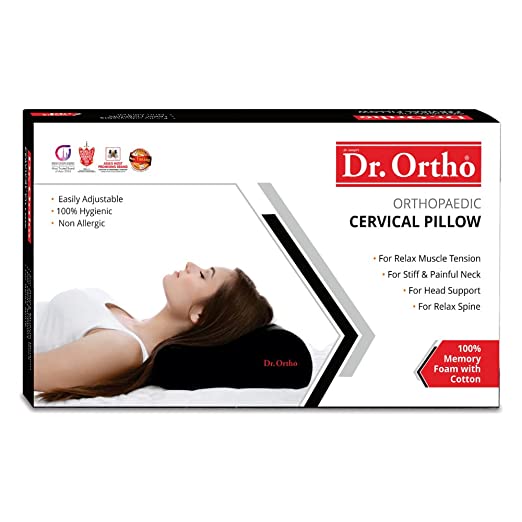 Dr. Ortho is one of the most reputed and trustworthy brands in the joint care industry, having been around in the market for years. Their range of products has always won over the customers with their effectiveness and efficiency.
As such, it's no surprise that their orthopedic pillow for cervical pain has made it to this list. The pillow is of high quality and has become the go-to option for those seeking nothing but the best to beat their neck pain. Also, since you're here, be sure to check out these exclusive coupons from Dr. Ortho.
USP's of Dr. Ortho Orthopedic Pillow:
Made with compressible memory foam to help you deal with cervical pain.
Washable and anti-sweat cover to ensure a hygienic experience
Economical pricing despite the product being of a renowned brand.
Our Top Picks:
Best Overall: It's no surprise that Rewup Cervical Contour Memory Foam Pillow, which is at the top of our list, is also our overall pick owing to its plethora of features, including comfort and health benefits. At the same, the pillow comes at a jaw-droppingly affordable price, when compared to other big brands, making it one of the best all-round pillows for neck pain in India.
Best Features: When it comes to features, there's none more impressive than the Wakefit Memory Foam Pillow. The product is not only easily portable, but it's made with a perfect blend of two foams, I.e., memory foam and high resilience foam, allowing you the avail the benefits of both.
Best Budget: For those customers for whom pricing is the primary factor when making a purchase, the AM AEROMAX Contour Memory Foam Pillow is simply the best option. At a very economical rate, the customers can purchase this pillow and also get a 100-day money-back guarantee, as per which, if they are unsatisfied with the product, they can receive a full refund.
Things to keep in mind while buying an Orthopedic Neck Pain Pillow
Foam: As you might have come across in the listicle, the majority of the neck pain pillows are made of memory foam. This component ensures the pillow can easily adapt to a person's body as per their structure and sleeping positions.
However, it's worth noting that pillows made of memory foam are slightly firmer than the usual ones, and you may take a little time to get used to it. This is why it's important to be careful when purchasing it, as it might not be very comfortable. Instead, customers can also opt for pillows that come with a cotton or bamboo fiber fabric exterior for a much more instantly relaxing experience.  
Machine washable: Another essential factor to keep in mind while looking for your ideal pillow is whether the cover is machine washable. Not all neck pain pillows come with this advantage, and hence, those with a busy schedule may not have enough time to devote to cleaning their pillow covers manually.
Shape: Now, this is something that entirely goes down to a person's personal preference. While some could be more comfortable with an ergonomic design for a pillow that supports all body structures and sleeping positions, others could prefer a much thinner design to ensure there is no discomfort whatsoever.
Support: For a person suffering from acute orthopedic pain, there's no bigger factor in choosing a pillow than to check if it provides proper support to their head. Since neck pain pillows are designed to help you beat all sorts of discomfort while sleeping, most products in the market are consumer-friendly, meaning they provide complete support to all kinds of body sizes and figures.
Now that you've read our guide to all the best orthopedic neck pain pillows in India, we hope you have a clear idea about which product would suit you the best! However, ultimately, it's entirely up to you to decide, as only you can understand the kind of discomfort you have to go through every night that gives you sleepless nights. Thanks for reading, cheers!