Skincare is more than just a beauty trend; it's a form of self-care that reflects your commitment to your overall well-being. Prioritizing the health of your skin is just as crucial as looking after your body's wellness. That's where a well-crafted skincare routine comes into play. Among the multitude of skincare products available, face serums have gained prominence in the beauty world.
A high-quality skin serum is an indispensable component of any effective skincare regimen. It not only nourishes and hydrates your skin but also possesses the remarkable ability to work its magic swiftly, addressing concerns like acne, blemishes, and fine lines with ease. Infused with beneficial ingredients such as Vitamin C, Vitamin E, hyaluronic acid, astaxanthin, and more, these serums act as a shield against environmental damage. What's more, they leave your skin feeling smooth and non-greasy.
If you're ready to take your skincare routine to the next level, it's time to explore our curated list of the top serum brands. Make the right choice for your skin's health and radiance.
How We Selected the Top Face Serum Brands:
To curate this list of the best serum brands, we meticulously reviewed customer feedback on face serums from 30 leading skincare brands available on various e-commerce platforms. Our criteria included seeking out brands that incorporated key ingredients like glycerin, ceramides, niacinamide, hyaluronic acid, and more in their formulations. Recognizing the potent concentration of active components within serums, we prioritized brands ensuring optimal potency. Our scrutiny extended to verifying affordability, ensuring that achieving flawless skin doesn't strain your budget.
Our Top Picks:
| | |
| --- | --- |
| Best Overall | Mamaearth |
| Best Budget | Plum |
| Best Hydrating | L'Oreal Paris |
| Best Anti-aging | The Ordinary |
Top 13 Serum Brands for Glowing Skin
Discover the list of best serum brands for radiant, glowing skin. Your journey to a luminous complexion starts here. Read on to know more.
1. Mamaearth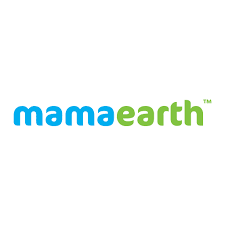 Mamaearth is a brand delivering gentle skincare products with the best natural, plant-based or manmade ingredients. Their face serums are made with enriching ingredients like turmeric, Nymphaea Alba flower extract, squalene, etc. These ingredients lubricate your skin, fight skin damage and give a healthy glow.
Their face serum line includes the Ubtan Face Serum, Skin Illuminate Serum, Skin Correct Serum and more. Of all the serums, Mamaearth's Skin Illuminate Serum which is rich in Vitamin C is the most popular among consumers. Since the brand makes its products organically, users do not need to worry about any side effects.
What We Like?
It gives an instant subtle glow
Reduces acnes and fine lines
Suitable for all types of skin
Very gentle and settles well
What We Don't Like?
Doesn't help with pigmentation as claimed
2. Plum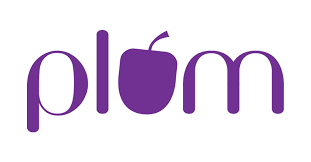 Plum manufactures its face serum with ingredients that can make your skin smooth and supple. This vegan beauty brand creates formulations with ingredients such as niacinamide, vitamin C, retinol, hyaluronic acid, etc. To get the best benefit from these face serums, identify your skin concern before your purchase.
Using incorrect serum can backfire and aggravate or produce no significant effect on the skin. Regular use of face serum can help you achieve a celebrity glow. Along with face serums, you must also try Plum moisturizer to get extra soft baby skin. All Plum products are PETA certified and hence are cruelty-free and also baby friendly.
What We Like?
Smooth and gentle
No artificial fragrance
Gives an instant glow to the skin
Vegan and safe for the environment
What We Don't Like?
May not be suitable for hypersensitive skin type.
3. L'Oreal Paris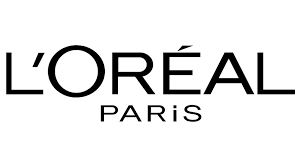 L'Oreal Paris brings in more than 40 years of expertise within its face serum. Since the inception of its skin care line, the brand has received nothing but appreciation. The company's hyaluronic serum is a popular choice in the influencer community.
We especially recommend this one to those with dry and patchy skin. Other than the hyaluronic acid serum, the brand also has two more productsRevitalift for anti-ageing and Glycolic acid for brightening. It's best to apply a hydrating moisturizer to lock-in the goodness of your product after the application of the serum.
What We Like?
Ideal for dry and damaged skin
Gives brightness to the skin
Causes no side effects
What We Don't Like?
A little expensive than others in the list
4. The Ordinary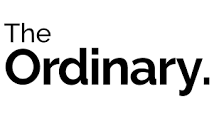 If you have been using skin care products for a while now, you must be well acquainted with this brand. The Ordinary has been producing clinically tested skin care products that cater to skin types across the globe. Understanding the diversity existing on our planet, the brand has been building products that can target a wide range of skin concerns.
Along with skin care, you'll also find body and hair care products at this online store. With over 30 face serums, you can find ingredients such as alpha arbutin, retinol, azelaic acid, ascorbic acid, mandelic acid and much more. You can also avail yourself of these serums at discount during Nykaa sale where you can make savings on your shopping by applying online coupon code before checking out.
What We Like?
Wide range of face serum collection
Does wonders for combination skin
Feels light on skin
What We Don't Like?
May not be suitable for people with active acne
5. The Derma Co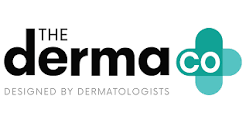 The Derma Co is a popular skin care brand that has products for skin concerns ranging from acne marks, pigmentation, dull skin, open pores, dry or dull skin. The brand has a wide range of face serums that absorb quickly into the skin and bring an inner glow that is sure to turn heads anywhere you go.
The Derma Co also offers its users a customized skin care routine by selecting the products with ingredients that would suit their skin or skin concern the most. With this assessment buyers would not have to worry about researching the effective serum for themselves. The Derma Co's skin care evaluation will automatically offer salicylic acid, niacinamide, hyaluronic acid, glutathione or the face serum that would help in tackling your skin concern the most.
What We Like?
Paraben and SLS free
Fragrance free
Absorbs quickly into the skin
What We Don't Like?
May not be able suitable for all skin types
6. mCaffeine

If you're seeking a pick-me-up for your tired morning routine, look no further than mCaffeine's caffeinated serums. Infused with the invigorating essence of coffee, these serums offer your dull skin a refreshing wakeup call. Powered by caffeine, renowned for its antioxidant prowess, mCaffeine is your go-to choice, especially if you're on the hunt for effective anti-aging skincare.
Among the brand's standout offerings is the Naked Detox Green Tea Face Serum, a fan-favorite with both antioxidant and anti-inflammatory properties. Additionally, mCaffeine delivers one of India's top-rated and budget-friendly Hyaluronic Acid serums that are sure to elevate your skincare routine.
What We Like?
It is suitable for all skin types
Protects skin against sun damage
Evens the skin tone
What We Don't Like?
Does not reduce dark spots
7. Good Vibes

Ever wondered how rosehip oil and antioxidant-rich goji berry can transform your skin? They're just a glimpse of the magic behind Good Vibes face serums, earning them a spot on our list of the best serums for that coveted glowing skin.
Renowned for harnessing the power of natural ingredients like aloe vera, bakuchiol, tea tree, and blueberry, these serums offer a refreshing and deeply hydrating experience for your skin. The exclusive Rosehip Face Serum evens out skin tone and diminishes dark spots, while tackling acne scars, dark patches, and under-eye circles. For best results, consistent use promises a lasting radiance that's hard to miss. Dive into this selection for a radiant transformation.
What We Like?
It smoothens and brightens the skin
It reduces acne marks
It works well under make up
It has anti-aging properties
What We Don't Like?
It has a strong fragrance
8. Lotus Botanicals

For over 25 years Lotus Botanicals has been developing skin care products using potent formula that evens out skin tone and protects against premature skin aging. The brand's serum line is a must try for those who believe in seeking nature-based beauty solutions.
The restorative components of Lotus Botanicals's skin serum truly retains the skin's natural beauty, making it a must-have for any skincare routine. While using the serums you would experience a feather-light texture that absorbs quickly and provides long-lasting results from the inside out. The products are suitable for all skin types.
What We Like?
It is a glow reviving serum
It fades pigmentation
It is suitable for all skin types
What We Don't Like?
9. Biotique
If you're on the hunt for a game-changing solution to rejuvenate dull skin, then Biotique is one of the popular options worth considering. Drawing on ancient Ayurvedic techniques, the serums from this brand are tailored to revive your skin's natural radiance.
Their acclaimed Bio Dandelion serum, harnessing the power of pure dandelion extract, deeply cleanses and revitalizes from within, making it the ultimate choice for a radiant complexion. And that's not all Biotique offers a tea tree serum and vitamin C serum to tackle fine lines and wrinkles, enriched with antioxidants and vitamins that combat free radical damage while nurturing the skin for a beautifully youthful visage.
What We Like?
It adds suppleness to the skin
It repairs skin texture
It is pocket friendly
What We Don't Like?
Not everyone would enjoy its herbal fragrance
10. Minimalist

A highly effective skin care brand, Minimalist has some of the best nourishing and moisturising daily serum for sensitive skin. If you are looking for a light everyday serum, then this is a must visit store.
Notably, some of their serums are formulated with Aloe juice instead of water, enriched with Hyaluronic acid to provide enduring hydration and achieve that coveted velvety smoothness. Especially for those with dry and sensitive skin, Minimalist's products are a must-try. Embracing a minimalist approach in their packaging, the brand ensures both simplicity and safety in their offerings. Explore their collection to experience skincare at its finest.
What We Like?
It clears and smoothens the skin
It is fragrance-free
What We Don't Like?
Some customers reported allergic reactions. So always do a patch test before applying the product.
11. Clensta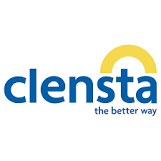 Clensta has been producing sustainable personal care solution in India since 2016. The serums at Clensta are made using active ingredients like Red Aloe vera, Aqua, Butylene Glycol, 2% Hyaluronic, Aloe Vera, and Vitamin B5 to help you remove Blemishes, Acne Marks, and Skin Tanning.
The key ingredients present in this serum help to minimize the wrinkles and fine lines too. Keeping accessibility in mind, Clensta rolls out Coupons that users can use to save money while purchasing beauty and personal care items.
What We Like?
Free from parabens, cruelty, and SLS
FDA approved serum for glowing skin
Easy to apply and massage
Enhances skin texture and reduces sebum
What We Don't Like?
12. Khadi Essentials

When it comes to achieving clear and healthy skin, Khadi Essentials Face Serums stand out as an ideal choice. Formulated to prevent the recurrence of acne and pimples, these serums not only aid in clearing and healing the skin but also effectively diminish acne scars, dark spots, and other blemishes.
Infused with soothing and anti-inflammatory ingredients like Tea Tree, Ginseng, Aloe Vera, Cucumber, and Neem, these serums are a must-have. Ready to soothe and calm your irritated skin? Experience the benefits today and enjoy fantastic discounts by using online coupon codes by Khadi Essentials. Your journey to radiant skin starts here.
What We Like?
It helps to diminish scars and spots
It evens out complexion
It is subtle
It is suitable for all skin types
What We Don't Like?
May not provide the same effect on all
13. St. Botanica
A paradise for skin and hair care products, St. Botanica is a trusted brand in India that delivers luxurious and premium self-care products at the most affordable prices. With ingredients such as argan oil, jojoba, aloe vera, hyaluronic acid, ethyl ascorbic acid, etc., the brand has been offering top-notch skin care solutions.
If you plan on shopping at this store, then we recommend you to must try their retinol serum. It contains the best skin-firming components that help to reduce the indications of skin ageing such as fine lines, wrinkles, and hyperpigmentation. Your skin will become softer, smoother, and more radiant. This face serum is a great solution for skin dryness and repairs the skin against pollution.
What We Like?
It helps diminish acnes and fine lines
Works well for anti-aging
What We Don't Like?
How to Use Face Serum?
Skin serum with its powerful does of active ingredients, is the first to go to your skin. It is used after cleansing and before moisturising your skin. Serum goes as the base layer before your moisturizer, sunscreen or other heavy products. To use, apply a pea-sized amount of serum to your skin after cleansing and tap your skin gently until it gets absorbed. It absorbs into your skin immediately delivering a blast of nutrients. For best results and healthier skin use it twice a day.
Frequently Asked Questions
1. What is a serum, and how does it enhance skin glow?
A serum is a lightweight, concentrated skincare product packed with active ingredients. It penetrates deeply to address specific concerns, like uneven tone or dullness, promoting cell renewal and boosting radiance for a vibrant glow.
2. Which ingredients should I look for in a serum to achieve glowing skin?
Opt for serums rich in Vitamin C, hyaluronic acid, glycolic acid, or niacinamide. These ingredients work to brighten, hydrate, exfoliate, and even out skin tone, unveiling a radiant complexion.
3. How should I incorporate a serum into my skincare routine?
After cleansing and toning, apply a small amount of serum before moisturizing. Gently pat it onto your face and neck. Follow with sunscreen during the day for optimal protection.
4. Can serums be used on all skin types?
Yes, most serums are suitable for all skin types. However, if you have sensitive skin, opt for a serum with fewer potential irritants and perform a patch test before full application.
5. How soon can I expect to see results from using a serum for glowing skin?
Results vary, but with consistent use, you may start noticing a more radiant complexion within a few weeks. For significant improvements, it's recommended to use the serum for a few months.
Final Thoughts
Face serums are a great addition to a skincare routine if you really want healthy and glowing skin. A serum is an essential step in the process of caring for your skin. It helps deliver the ingredients that can transform your skin from dry and dull to supple and smooth. The good news is that there are hundreds of serums on the market today, so finding one that works for you isn't as hard as it sounds!