There are a plethora of anti-blemish creams and face washes available in India, but it can be difficult to decide which ones are the best. To alleviate this confusion, we explored all the great products for blemishes in India and picked out the most effective ones for blemishes.
In the first section of the article, we have listed down some of the most highly rated brands that offer blemish removal creams and face washes for blemishes have been discussed in the second section. Let's take a look at them accordingly.
Our Selection Process
Selecting the finest anti-blemish creams and face washes involved evaluating customer reviews of creams and face washes from 30 leading skincare labels across reliable e-commerce platforms. Brands were chosen for incorporating essential elements like kojic acid, niacinamide, hydroquinone, etc., in their formulas. The presence of these ingredients is vital in bringing out effective results. While selecting these brands we also looked for added benefits such as anti-ageing, SPF protection and more. Lastly, affordability of all the brands was considered so that you can get an impeccable skin without straining the budget
Our Top Picks:
| | |
| --- | --- |
| Best Overall | Eeza |
| Best Budget | JOY |
| Best All Skins | WOW |
| Best-Selling | Mamaearth |
Top 10 Brands Offering Anti-Blemish Creams and Face Wash
For people struggling with uneven skin tone, acne scars, age spots, hyperpigmentation or any other facial blemishes, building a skin care routine with a good anti-blemish cream and face wash is a must. So, to help you restore your healthy skin we have collated a list of brands that you can trust your skin with. Let's first begin with a few brands that are offering some of the best anti-blemish creams in the market right now.

Best Brands Offering Anti-Blemish Creams
1. Dr. Sheth's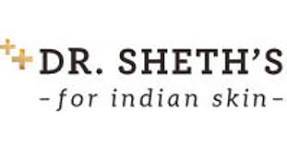 A derma brand founded by three generations of doctors, Dr. Sheth's is one of the most trusted skincare brands in India right now. Their mineral based sunscreens are infused with ingredients such as ceramides and vitamin C which can help tackle hyperpigmentation. The brand also has kojic acid and niacinamide based creams that can help reduce dark spots and blemishes.
Key Pros: Non-Oily, Non-Greasy, Competitive Pricing,
Dr.Sheth's has an array of face cream that features a unique powerful blend of anti-blemishing and hydrating ingredients such as kojic acid, glycolic acid, niacinamide, etc. This brand has one of the most effective creams for blemishes (and other related conditions), proven by its brilliant Amazon rating of 4.0 and countless amazing reviews.
Being founded by some of the best dermatologists in the country, the brands products are developed specifically for Indian Skin. The creams are lightweight & super hydrating. We also love its competitive pricing, beautiful fragrance, and travel-friendly packaging.
KEY FEATURES: Compatible Skin Type: All | Active Ingredients: Vitamin C, Niacinamide, Ceramides, Kojic Acid, Glycolic Acid | Price: Starts from Rs 450 | Oil-Free: YES | Cruelty-Free: YES | Vegan: YES
2. Lotus Herbals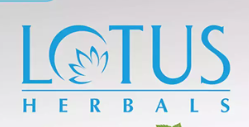 Containing only natural active ingredients including papaya, carrot, Manjigstha, etc, Lotus Herbal has been developing multi-purpose remedies for blemishes, uneven skin tone, acne scars, hyper pigmentation, dark circles, fine lines and wrinkles. We highly recommend this brand to those who are looking for herbal and natural cosmetic solution for their skin concerns.
Key Pros: Greatly Moisturizing, Clinically Tested
One of the most searched anti-blemish cream brands, Lotus Herbal, is free from hormones-disrupting parabens, and involves no animal suffering tests. Also, as their products are clinically tested, they are safe to use. Individuals with sensitive skin must get their hands on Lotus Herbal products.
The creams by Lotus are a little greasy or moisturizing, so it's important to consider your skin type when using their cream. That means while dry skin types can use it any time of the day, those with oily acne-prone skin should only use it as a night cream.
KEY FEATURES: Compatible Skin Type: All | Active Ingredients: Papaya, Carrot, Manjigstha, Mulberry | Price: Starts from Rs 225 | Parabens-Free: YES | Clinically Tested: YES | Cruelty-Free: YES
3. Mamaearth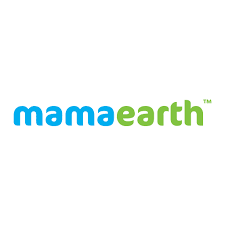 Containing pigmentation reducing elements like Vitamin C & Licorice Extract, skin tone lightening Daisy Flower Extract, and anti-ageing Mulberry Extract within its products Mamaearth has become a loveable sustainable beauty brand in India. The natural creams manufactured by them suit almost every skin type without causing any side effects or allergic reactions.
Key Pros: Oil-Free, Odorless, Non-Greasy, Sensitive-Skin Friendly, Best Selling, Pump Dispenser
While any skin type can use Mamaearth's products, its oil-free, non-greasy, odorless, quick-absorbing, toxicants-free composition makes it especially ideal for oily and sensitive acne-prone skin.
The creams are safe to apply on skin, promote healthy glowing skin, and are travel friendly. Also, it's anti blemish cream is one of the bestselling anti blemish creams on Amazon India with a whopping 13,500+ ratings.
What's not so nice about it is its antiseptic/chemical-like smell. However, that's a trade off one got to do with odorless products.
KEY FEATURES: Compatible Skin Type: All | Active Ingredients: Vitamin C, Daisy Flower Extract, Licorice Extract, Mulberry Extract | Price: Starts from Rs 250 | Oil-Free: YES | Composition: Free from Sulfates, Paraben, SLS, Petroleum, Artificial Preservatives, Colors & Fragrances | Dermatologically Tested: YES
4. Atrimed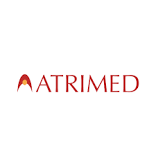 Best at improving skin's firmness, Atrimed's skin care solutions are great at reducing age spots, acne bumps, wrinkles, skin laxity, and fine lines, and ultraviolet A & B rays' damage. The brand's unique approach towards self and health care using plant-based technology makes it an absolute must try for all.
Key Pros: Moisturizing, Great Fragrance, Skin Tightening Effect
The creams contain skin-tightening bioactive flavonoid complexes, moisturizers including Oat lipid E, Aloe Vera, Coconut Oil, and Grape Seed Extracts, and anti-ageing amino acids derived from Amla and Ashwagandha.
Expect a great fragrance and gentle moisturizing properties that gives a soft glowy texture to your skin. However, as against other brands in the list, this one has comparatively fewer reviews and is a bit expensive too.
KEY FEATURES: Compatible Skin Type: All | Active Ingredients: Grape Seed Oil, Oat lipid E, Aloe Vera | Price: Starts from Rs 600 | Oil-Free: YES | Composition: Free from Paraben, Formaldehyde, Paraffins & Added Colors | Cruelty-Free: YES
5. Jovees

Super-affordable herbal creams that minimize pigmentation marks, clears blemishes, reduce discoloration, and improve skin clarity. Jovees is another all-natural ingredient brand in this list that has been making customers happy with its feathery light and smooth creams. With ingredients like olive, saffron, almond grape, you can expect supple and healthy glowing skin.
Key Pros: Dry-Skin Friendly, Smells Lovely, Super-Affordable
The unique herbal creams by Jovees are made from the botanical extracts of some of the most effective natural elements. Containing no alcohol makes it suitable for all skin types, including sensitive skin. Like Atrimed's Creams, it smells lovely and like Lotus Herbal, it offers a decent moisturization, thus making it suitable for dry-skin users. Due to its moisturization capabilities, this cream is best to be used as a night cream.
While other creams can cost Rs 500 or more, it's priced damn affordably at below Rs 200, making it a great budget-friendly option.
But this cream isn't clinically or dermatologically tested; the label we love to see in skincare products. Also, as it's not oil-free, it may not be as suitable for oily skin as others like Mamaearth.
KEY FEATURES: Compatible Skin Type: All | Active Ingredients: Saffron, Aloe Vera, Almond Oil, Olive Oil | Price: Starts from Rs 187 | Oil-Free: YES | Composition: Free from Alcohol & Paraben | Cruelty-Free: YES
6. COSRX

A highly acclaimed global brand that has been offering great skin care solutions in more than 146 countries. COSRX is one of the most effective but expensive brands on this list. You may know this one for its snail mucin which is extremely potent against blemishes. The brand also has exclusive blemish fighting cream that has been said to produce some miraculous results.
Key Pros: Popular Internationally, Reduces Active Acne
Containing all-natural active ingredients, COSRX lightens post-blemish marks and acne scars, and reduces pigmentation. 7% anti-acne ingredient Zinc Oxide and Centella within its product allows it to work on active acne.
What's also worth praising is this brand's awesome Amazon rating of 4.3, its high international popularity, as well as great moisturization. COSRX blemish cream packs a strong herbal smell, and offers calming and soothing effects.
However, what we don't like is its super-high price tag (costs more than double the next expensive cream). But we have a solution. Using Nykaa promo codes available on our website you can get this product at a super cool discount on the online beauty platform.
KEY FEATURES: Compatible Skin Type: All | Active Ingredients: Centella Asiatica Leaf, Zinc Oxide | Price: Starts from Rs 1550
How To Use Anti-Blemish Creams?
Start by cleansing your face with any mild and gentle face wash.
Pour in the appropriate amount of cream.
Gently massage it on the face & neck using upward strokes until the cream is completely absorbed into the skin
Follow up with a suitable moisturizer or some good 30+ sunscreen, if planning to go out.
Not just cream but incorporating a good face wash is also essential for getting a youthful glow. Here are some brands that offer great anti-blemish face wash…..
Best Brands Offering Face Washes For Blemishes
There are many benefits to using face washes for blemishes. Not only do they remove the dirt, oil, and makeup that is responsible for blemishes, but they also contain ingredients that work to dissolve blemishes and remove them from the surface of the skin. In addition to this, they often contain antioxidants and other agents that help to improve the overall complexion.
1. Joy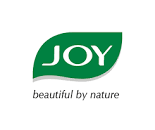 Built with care from natural ingredients like aloe vera, neem, almond, honey, etc., Joy face washes have proven themselves to be effective in minimizing blemishes, removing tan, and making skin radiant and silky. The products have ingredients that can refresh and calm your skin. Standing by its philosophy of 'Beautiful by Nature', the brand aims at manufacturing products free of paraben and other harmful substances for both men and women.
Key Pros: All Natural Ingredients, Dermatologically Tested, Exfoliating Walnut Granules, Super-Affordable
The face washes contain melanin-reducing and skin-brightening turmeric, acne-fighting sandalwood, hydrating powerhouse Licorice, and even natural walnut shell granules for exfoliating dead skin cells. With this brand you can also get products that smell and feel like homemade ubtan.
Free from hormone-disrupting parabens and pore-clogging sulfates, Joy Face Washes are a super-light on expenses. They are dermatologically tested, which means they have been tested to be safe for use on human skin.
KEY FEATURES: Compatible Skin Type: All | Active Ingredients: Saffron, Turmeric, Sandalwood | Price: Starts from Rs 70| Composition: Free from Sulfates & Parabens | Dermatologically Tested: YES
2. WOW Skin Science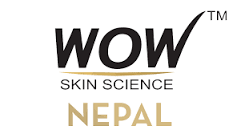 Face washes that repair damaged skin, heal scars, fade blemishes and ease redness are all you can expect at WOW Skin Science. WOW Skin Science was built with the aim of developing personal care and health supplements that are free of artificial and chemically synthesized substances. Today all products created by WOW Skin Science including their face wash range are infused with substances such as aloe vera, coconut, hyaluronic acid, etc., that have scientifically shown to be effective against various skin issues.
Key Pros: Super Popular, Everyday Use Suitable, Built-in Face Brush
You'll find ingredients such as Vitamin C which lighten blemishes and offer other benefits, Apple Cider Vinegar which fights against acne and many other pure natural substances. WOW Skin's rich foamy action thoroughly cleans the skin by removing dead skin cells.
The face washes do not burn and are gentle enough for everyday use. You will also find one of its kinds of built-in face brushes for deep cleaning on select products. With a mesmerizing 30,000+ Amazon ratings, WOW Skin brand is super popular among skin care enthusiasts.
KEY FEATURES: Compatible Skin Type: All | Active Ingredients: Vitamin E, Apple Cider Vinegar | Price: Starts from Rs 250 | Composition: Free from Parabens, Sulfates, Silicones, Colors | Dermatologically Tested: YES
3. Bella Vita

A great option to revitalize your skin health, Bella Vita, is for those who are looking for a completely organic condition for their blemishes. Their face washes ooze great luxury and are filled with premium quality herbal ingredients. The organization also makes a conscious effort to manufacture eco-friendly products, thus making it a great sustainable option.
Key Pros: Super-Affordable, Summer-Friendly, Popular
Priced affordably at just Rs 250, Bella Vita Face Washes are made with natural ingredients like pigmentation-reducing Vitamin C, anti-blemish Sandalwood, antioxidant Coffee Beans, etc. Packing the goodness of pure organic ingredients, this brand's products provide a radiant glow. Along with anti-blemish products, you will also find anti-acne products at this brand which makes it perfect for oily skin.
The face washes from Bella Vita (a popular reliable brand) enjoy great popularity in top e-commerce stores.
However, we would have loved to see some skin-testing label on it like clinically tested or dermatologically approved. Also, since Bella Vita just mentions that it's free from chemicals, it leaves us in the dark over what all chemicals it's free from.
KEY FEATURES: Compatible Skin Type: All | Active Ingredients: Vitamin C, Sandalwood, Honey, Coffee, Neem, Lemon | Item Form: Gel | Price: Starts from Rs 250
4. Khadi Natural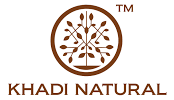 Gentle, made in India, face washes that fade scars and blemishes, control pigmentation, and deep cleanse. Khadi Natural creates authentic all natural products that invigorate the skin with radiance and inner glow. The herbal face washes by the brand are ISO, WHO, GMP certified which makes them a reliable option.
Key Pros: Sensitive-Skin Friendly, Super-Affordable, Made In India
Expect anti-blemish natural ingredients like Tiger Herb, pigmentation-controlling Fenugreek Seed Extracts, Basil Leaf & Chamomile Flower for both outer skin exfoliation and deep pore cleansing, along with many other organic elements at this brand.
Their 100% made in India products are super-affordable, pack a refreshing smell, and go well over sensitive skin due to its all-natural composition.
However, the face washes do dry out skin. That's not surprising as most face washes do the same. That's why following up with the right moisturizer is always a no-brainer.
KEY FEATURES: Compatible Skin Type: All | Active Ingredients: Fenugreek, Basil, Tiger Herb, Chamomile | Item Form: Gel | Price: Starts from Rs 149
How To Use Anti-Blemish Face Wash?
Wet your face and neck.
2. Take a dollop of face wash on the palm of your hand.
3. Gently massage the face wash onto your skin in small circular motions using your fingertips, while keeping the pressure light. Do this until you build up a rich lather.
4. Wash off thoroughly & pat dry.
5. Follow up with your skin-compatible moisturizer.
What's a Blemish? What are Its Types?
Blemish is a broad term used to describe any type of mark, spot, discoloration, or flaw that appears on the skin. They can be caused by the interaction of the environment and our skin, as well as our genes. Some of the common examples of blemishes include:
Acne
Scars
Papules (small skin lesions of varying types like chickenpox rashes, eczema, dermatitis, etc.)
Nodules (hard tissues bundle like skin tags, warts, etc.)
Age spots/ dark spots ( small, dark spots that form on any area of the body due to sun's exposure)
Pustules (fluid- or pus-filled bumps like whiteheads, chickenpox blisters, etc.)
Cysts (benign (noncancerous) sacs that contain a substance, such as fluid. Examples include epidermoid cysts, ganglion cysts, and sebaceous cysts.)
Hyperpigmentation (uneven skin tone or dark patches primarily caused due to sun exposure, acne scarring, and hormonal changes)
Frequently Asked Questions
1. What are anti-pigmentation creams?
Anti-pigmentation creams aim to diminish pigmentation, dark spots, and blemishes, offering a more even skin tone.
2. How can I get rid of dark spots and blemishes?
Consider using anti-pigmentation creams, such as the mentioned Lotus, Mamaearth, which are formulated to target and reduce dark spots, blemishes, and pigmentation issues on the skin.
3. What benefits do anti-blemish creams offer?
Anti-blemish creams can help improve skin's appearance by fading blemishes, dark spots, and pigmentation irregularities.
4. Can I use both anti-pigmentation creams and face wash together?
Yes, incorporating anti-pigmentation creams and face washes into your skincare routine can be beneficial for targeting and reducing pigmentation-related problems, contributing to a more radiant complexion.
5. What factors make the face washes mentioned suitable for blemish-prone skin?
Understand the components of chemical-free face washes that make them suitable for blemish-prone skin types. The brands listed in the article emphasize ingredients that can cleanse and soothe without causing further irritation.
Final Thoughts
After reading this blog, we hope that now we have a better understanding of the different types of anti-blemish creams and face washes available in India. Furthermore, you know which ones are the most effective for tackling blemishes, and which ones you should definitely try! Keep this information handy as you shop for your next anti-blemish cream or face wash. Do leave a comment letting us know what you think about our picks!