Verified Voyagin Coupons & Offers to Save Up to 50% on Travel Booking | Jan 2021
| Voyagin Coupons category | Offers & Discount |
| --- | --- |
| Voyagin's Luxury Experience In Japan | Hot Deal |
| Year End Sale: Enjoy $5 OFF | $5 OFF |
| Voyagin Year End Offer: Spend $130 & Save $10 | $10 OFF |
| Year End Offer: Enjoy Flat $30 OFF | $30 OFF |
| Universal Studio Japan: Purchase 1 Day Studio Pass At ₹5344.51 | ₹5344.51 |
Know Voyagin More
Voyagin's journey began in the year 2012, evolved from FindFJN which was started in 2011. This was a travel marketplace that solved the issues that travelers faced while in a new country or city. Be it to decide what place to visit, where to stay, what to do, and more. It all started with CEO of Voyagin, Masashi Takahashi's visit to India. When in India, he had a hard time deciding on which place to visit, what to do when in a new city, all this possibly couldn't be found on a guidebook. Right then he understood that there's no better guide than the locals of the city. He came back and offered something similar to his guests, he hosted over hundreds of guests in his apartment in Japan and was their guide. Voyagin was started with an intent to help people navigate better with a reliable help or source of information.
What Do They Do?
Voyagin understands the difficulties people face when in a new place. Especially when it comes down to finding the best things to do there, it's hard to get the right information. Given that it is scattered, or is presented in a different language. It's always best to have local friends you help you through all this. Voyagin acts as your local friend where they cover over 13 countries, 200+ cities till date and has created 3500+ experiences.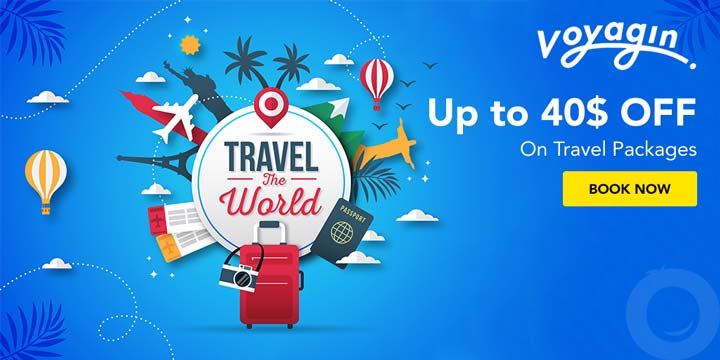 Voyagin Experience: They have curated some of the best experiences for you. In order to deliver only the best, they pre-screen the hosts and take in the ones that have good recommendations. If you need to befriend a local in a new city, to explore the hidden gems of that place, to dive into the blue waters, to free fall from a cliff, or just have an adventure of a lifetime or an unforgettable experience, then Voyagin is the right place for you.
Voyagin Customer Support: The ultimate aim is to help you have a wonderful trip. To make your experience great, Voyagin lets you reach out to the Voyagin team for a live chat, for a call, from anywhere, anytime.
How Does This Work?
So how do they make it happen? First up, Pick your destination and then discover the various experiences. Select the ones you want and add it to your itinerary. Secondly, after you have found the experience, book it. Once it is confirmed, your assigned host will reach out and you will be given the contact details for the same. Thirdly, before you head on your journey, give your host a heads up and confirm on the same. Last but not least, enjoy your trip.
Saving More On Your Experience
With GrabOn you can save money on your bookings. Right here you get Voyagin discounts with which you can avail concessions. GrabOn keeps updating new Voyagin offers and discount codes from time to time. So next time you book, don't forget to use the Voyagin promo code. Go ahead book away at Voyagin and have a great time.