go back to

Basicslife Deals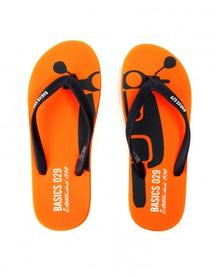 Basicslife
Printed Hawai Chappals
Buy printed hawai chppals for men for Rs. 399 only. These are exclusive from basics life only. Ends soon. Printed Flip Flops offered are of exclusive range and make use of raw materials that allows us to add in them attractive finish. Further, the straps of these chappals are soft and smooth that provides complete comfort to the feet. Coming in trendy and exclusive designs as well as different size options, the finish designs also match up with the emerging markets trends and suit the tastes and choices of the customers.
Product Description
Chappals are the most indispensable item in one's footwear closet. Being a requisite, its breezy and casual outlook is appealing and can be clubbed with wide array of outfits.
Printed and colorful chappals can never go out of season and if you don't own a pair, do so now!
More Footwear Product Deals