Philips Ujjwal Mini Emergency LED Lanterm @ Rs 629
go back to

Pepperfry Deals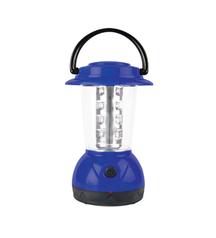 Pepperfry
Philips Ujjwal Mini Emergency LED Lanterm @ Rs 629
Philips Ujjwal Mini Emergency LED Lanterm for only Rs 629 on going sale and get the best price online for this product. This offer is valid till stock lasts.
Product Description
Do you have regular power cuts? Never have candles handy around your house? Scared of the sudden darkness? Here is the lightening answer to all your darkened prayers - Philips Ujjwal Mini Emergency Lantern. This Lantern is special 'coz it is an LED energy-efficient lights and is rechargeable. This lantern has a unique feature that gives 360 degrees light and is portable. It has a very long battery life, bright light and light-weight. This emergency light comes in a pretty midnight-blue color and has dimensions as 7.8 x 4.9 x 4.9 inches. It also has a battery back-up of 4 hours. What more do you need, buy this product now at a cheap price through payumoney pepperfry offer.

This offer valid till this pepperfry discount coupons lasts!