Paytm KitKat Offer - Get Rs 10 or Rs 20 Cashback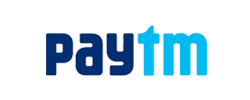 Paytm Deals
go back to

Paytm Deals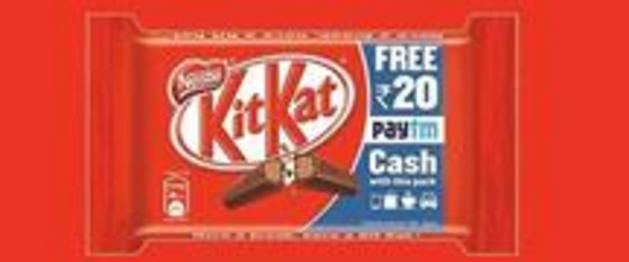 Paytm
Paytm KitKat Offer - Get Rs 10 or Rs 20 Cashback
See All Paytm Deals
There are few things more satisfying than stuffing your mouth with a whole lot of KitKat . And as if there weren't enough reasons to buy the chocolate covered piece of heaven, Paytm decided to reward you for treating yourself. That's right! Paytm is giving you a full amount cashback on purchasing a KitKat. You buy a Rs 10 bar and you get it back in your Paytm wallet. You buy a Rs 20 bar and you get that back too. The Paytm KitKat offer is valid for upto 3 users and expires on April 30, 2016. So why wait, get yourself the sweet treat you know you've been craving.
Product Description
Better yet, get your entire family to buy KitKats and have a sweet encounter. Here's how you can get the super sweet deal today:
1. Buy 1 KitKat Bar
2. Enjoy the sweet taste of happiness
3. Make sure you enjoy every bit of those KitKats
4. On the inside on the wrapper, look for the cash code
5. Click the above "activate deal" button to go to Paytm's website where you can add money to wallet
6. Redeem the code and enjoy your cashback.
7. Repeat
The terms are simple - each code is unique and can only be used once, and only in one account. A maximum of 3 of these codes can be used in each account.
You can then use your cashback in your Paytm wallet for a huge variety of services including mobile recharge, bill payments, DTH payments and even to buy some groceries on other portals. Which means that you can use the cashback you just received from buying a KitKat bar to buy another KitKat bar. If that isn't the most awesome deal you've ever heard, then please do tell us about what you heard.