Paytm Kingfisher Offer - 20 Cashback Per Bottle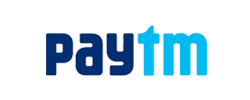 Paytm Deals
go back to

Paytm Deals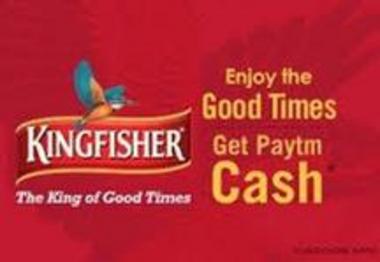 Paytm
Paytm Kingfisher Offer - 20 Cashback Per Bottle
See All Paytm Deals
The king of good times is synonymous with a good weekend night. Now, whether you are a fan of a small meetup with good friends or you like an all out pub night, Kingfisher does seem to have a role to play. And just in time to make the deal smoother than it is already, is this promotion by Paytm. Your favorite wallet does run a whole lot of promotions that get you some Paytm cash love. And with this Paytm Kingfisher offer, it just can not get better. It is simple - buy yourself a bottle of good ol' kingfisher beer, drink up and get Paytm cash. Yep, pretty cool, huh?
Product Description
The steps are as simple as one two three, which is why we broke it down to a four step process:
1. Buy a bottle of Kingfisher Beer from your usual place or a new place if you're feeling adventureous
2. Drink up and have fun, and then look for a coupon code on the bottle. Might get tricky after a couple of beers.
3. Write down the code somewhere, and visit the Kingfisher offer page on the Paytm website and login to your account.
4. Redeem the coupon code and you have some cashback to go with your buzz.
The Fine Print
1. This offer is valid from November 20, 2015 to December 31, 2015 on Kingfisher beer
2. The cashback of course, can be used to do a variety of things recharge your phone and optionally, call your ex(not recommended).
3. The codes are unique and can be only used once (even if you see two of them after your beer). But the good news is you can apply upto these coupons upto three times to your account. That's three beer bottles and three times the cashback. Talk about a sweet deal.
Please drink responsibly.