Old School Camera Case For IPhone 5/5S @ 1499
go back to

Dailyobjects Deals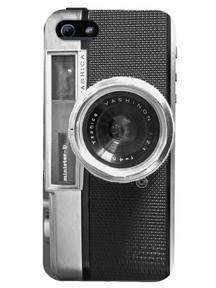 Dailyobjects
Old School Camera Case For IPhone 5/5S @ 1499
Checkout this amazing Old School Camera Case for IPhone 5/5S. This case is made of world's most advanced image transfer technology. Own this one for just Rs. 1499 only at Dailyobjects.
PRODUCT FEATURES:- -
Thin & light Polycarbonate hard case.
Smooth, seam-free surface feels great in hand.
Incredible photo-realistic print quality.
Lifetime replacement guarantee on print.
Exclusive Licensed Original Artwork.
Product Description
Old school is always cool. With a distinct old school charm, this case gives out a very classy and amiable vibe. It is available for iPhone 5/5s at slashed prices!
More Mobile Accessories Product Deals