Even though manual toothbrushes are capable of cleaning the teeth and eliminating plaque, electric toothbrushes can be used for a more extended period. They can clean those hard to reach areas in your mouth effectively. When used in the long run, power toothbrushes can keep gingivitis and plaque at bay. These battery-powered brushing devices can also cut down the teeth wear and tear when compared to the hard scrubbing performed with a manual toothbrush.
Plus, people with hand weakness or those who are suffering from medical conditions like arthritis can easily handle a power toothbrush. If you are planning to invest in an electric toothbrush to keep your pearly whites strong and healthy, our dental hygienists have put together a list of best selling products in the Indian market.
Top 10 Power Toothbrushes In India for 2021
1. Oral B Cross Action Battery Powered Toothbrush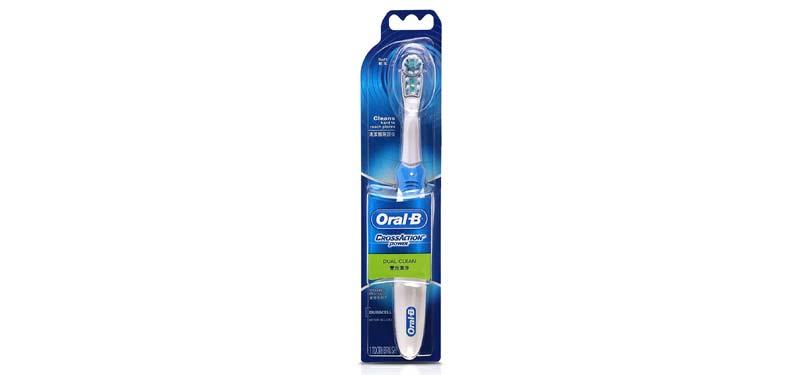 Oral-B, the world's number one brand, offers this battery-powered toothbrush with advanced cross action technology and two cleaning actions to deliver a thorough cleaning experience. It is designed with a rotating powerhead that can clear away the plaque along the backside, gumline, and teeth surface.
The crisscross bristles of this power toothbrush deep clean the corners as well as the gaps of the teeth while sweeping the dirt away. The bristles have a blue indicator to let you know the time of bristle head replacement. The handle with a soft rubberized grip offers excellent comfort and outstanding control. Plus, it also comes with a refill head.
Price: Rs. 532
2. Colgate Kids Batman Battery Power Toothbrush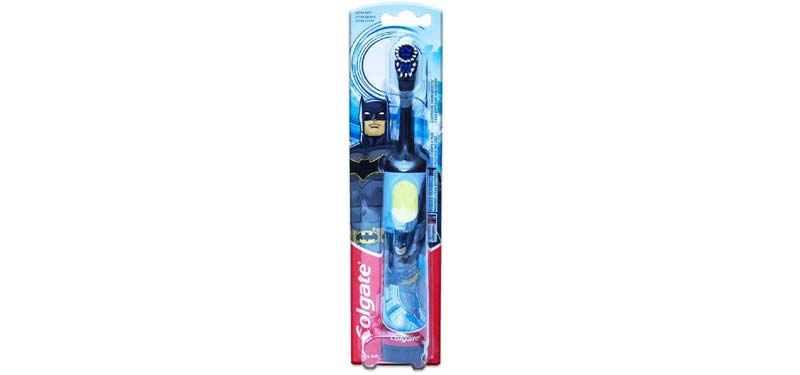 The Colgate power toothbrush for kids having memorable cartoon characters will make your little ones look forward to their brushing time. This battery-operated toothbrush by Colgate is specifically designed for kids to encourage better oral habits from a young age. It features elegant Batman character graphics on its body to grab the kid's attention right away. This power toothbrush has extra soft bristles for effectively and gently cleaning your child's teeth.
This Batman toothbrush comes with a tiny oscillating head to fit inside the small mouth of children and is powered by 2 AAA alkaline batteries. It has simple On and Off buttons, and the slim looking handle assures good grip. This power toothbrush is ideal for kids above three years of age.
Price: Rs. 348
3. Colgate Kids Barbie Battery Powered Toothbrush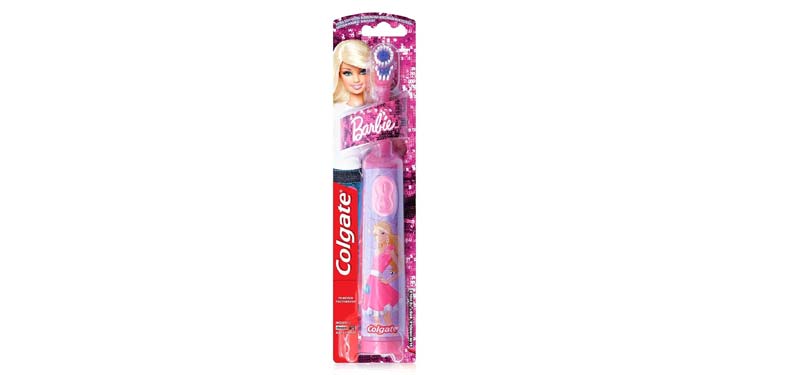 The Barbie battery-powered toothbrush from the brand, Colgate, is a perfect choice to promote oral care habits in children. The specifically designed super soft bristles can clean the kid's teeth in a gentle but effective manner. The Barbie graphics featured on the slim body in pink makes the toothbrush an attractive choice for girls.
It is offered with a tiny head with oscillation power to brush the kid's milk teeth and houses two AAA alkaline replaceable batteries. The compact handle of this battery-powered toothbrush provides a good grip, and a slim design helps kids to hold it comfortably while brushing. It is the best choice for children over three years of age.
Price: Rs. 394
4. JSB HF26 Battery Powered Toothbrush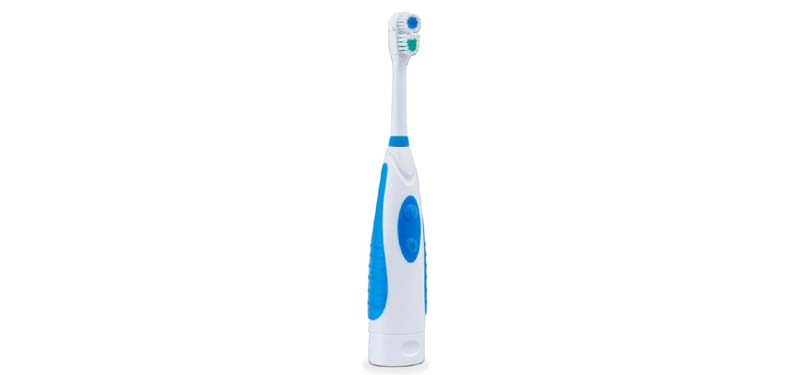 The JSB power toothbrush is an excellent choice for those who are on the lookout for a durable product, as it is designed with a Japanese food-safe POM brush head featuring DuPont nylon bristles to prevent the buildup of plaque and teeth damage. The changeable head makes the replacement process very simple. This electric powered toothbrush can perform oscillations at the rate of 6000 per minute to deliver optimum teeth cleaning.
Such oscillating cleaning prowess makes it easy to keep every curve and corner of your mouth plaque-free and dirt-free. You have to spend 2 minutes per brushing session with this electric toothbrush. Plus, this product has FDA, CE, LFGB, and ROHS approval.
Price: Rs. 299
5. Oral B PRO 2 2000 Cross Action Electric Rechargeable Toothbrush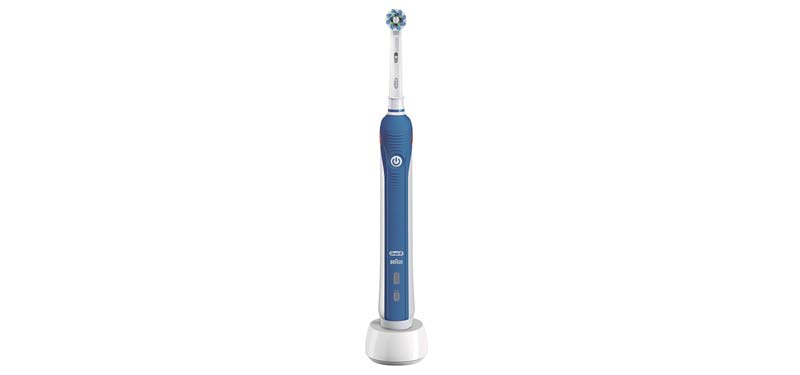 While comparing with the regular manual toothbrush, this Oral-B toothbrush is developed to offer better plaque elimination as well as maintaining healthier gums. This rechargeable power toothbrush has round head design backed by advanced 3D cleaning action oscillation technology to pulsate and rotate faster to break down the plaque and obliterate it.
This toothbrush has exclusive alerts to let you know if you are brushing very hard to protect the gums. The two brushing modes, such as gum care daily clean, and daily clean modes are useful for maintaining oral health. It also has a 2-minute timer function, 30-second alert and can whiten the teeth through gentle stain removal right from day one.
Price: Rs. 3438
6. Oral-B Kids Star Wars Electric Rechargeable Toothbrush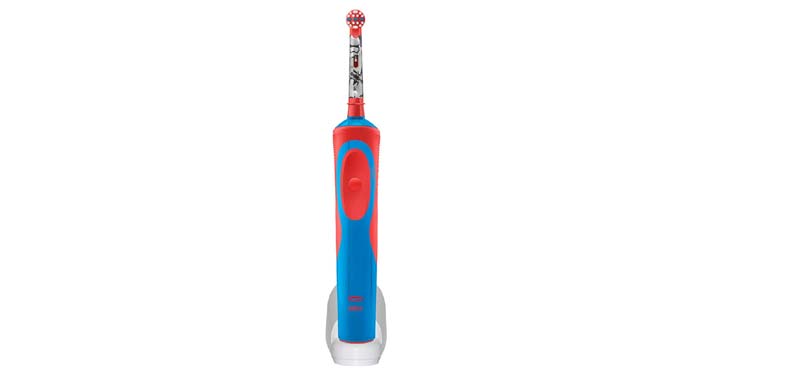 If your kid is a Star Wars fan, then Oral-B has the right product to make your little one enjoy his brushing time. This rechargeable toothbrush features a Star Wars character and a sturdy handle design to offer better grips to the hands of your little ones. The toothbrush handle houses the rechargeable battery, which can deliver an optimum brushing experience for 5 days on one charge.
Cleaning the corners and the back of the teeth is easy, as this electric toothbrush has a small rotating powerhead with 2D action studded with super soft bristles specifically for small children. You can make use of the magic timer app to make your kids brush effectively.
Price: Rs. 1279
7. Oral-B Kids Frozen Electric Rechargeable Toothbrush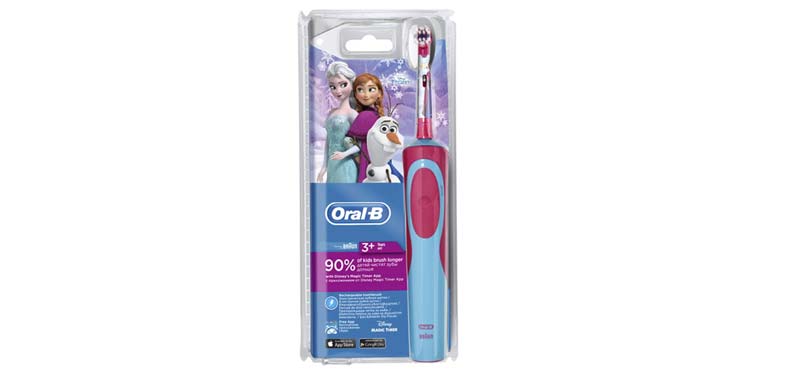 Let your little princess love her brushing time by gifting this Frozen-themed electric toothbrush from the renowned brand, Oral-B. This power toothbrush comes in an elegant pink color featuring Anna and Elsa, the popular characters of the movie, Frozen. The soft bristles of its powerhead with rotating and oscillating action helps in advanced cleaning to remove the dirt from the teeth gently.
This toothbrush is best for kids aged above 3, as the extra soft bristles on the small powerhead can fit little mouths perfectly. The rechargeable battery housed in the handle of the toothbrush can go on for five days before the next recharge. It also has magic timer app support to help your kids make the most of their brushing sessions.
Price: Rs. 1279
8. Oral B Crossaction Power Dual Clean Battery Powered Toothbrush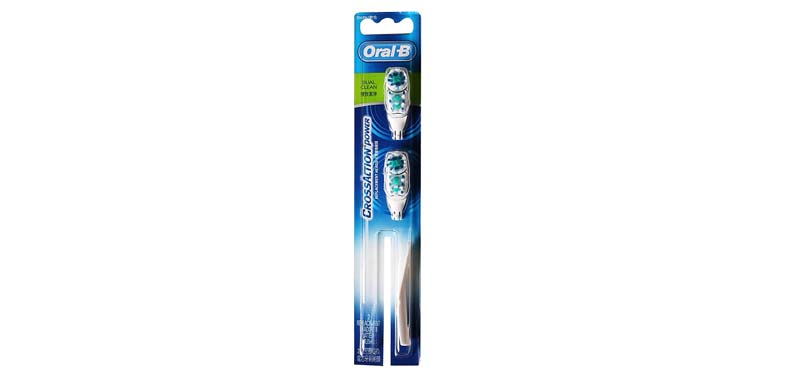 This battery-powered toothbrush with cross action power from Oral-B is capable of delivering thorough teeth cleaning experience. The rotating powerhead can clear off the plaque after loosening it up from back teeth, surface, and gum line. The crisscross bristles with a blue indicator have amazing sweeping power to reach the gaps between the teeth to lift the dirt out and remove plaque.
The sleek-looking handle with a soft rubberized grip helps in holding it firmly while brushing. The bristles with smooth rounded ends of this power toothbrush support gentle brushing while preventing gum damage. Plus, it comes with a replaceable refill head.
9. JSB HF27 Family Power Electric Toothbrush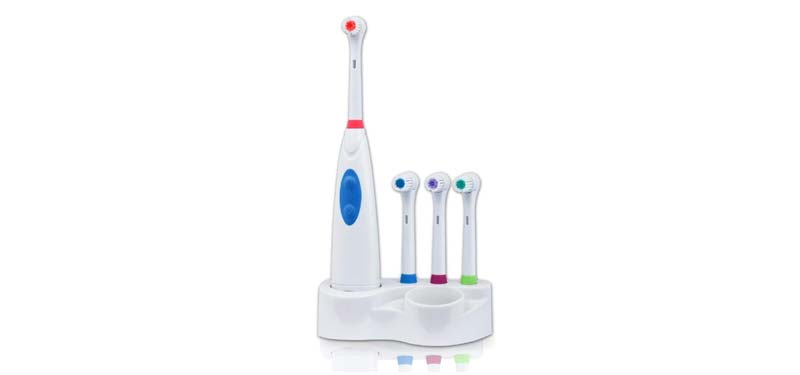 If you are looking for an affordable electric toothbrush that can take care of the oral care needs of your entire family, then the JSB Family Power electric toothbrush pack is the right choice for you. This family pack consists of four brush heads as well as a storage stand to use it conveniently.
Built with Japanese POM food-safe material, the brush head can brush with 6000 oscillations per minute to clean the teeth vigorously. This family pack of battery-operated toothbrushes also has a replacement brush head for better usability. It houses two AA batteries, has an identification ring for replacement and an On/Off button.
Price: Rs. 599
10. Colgate Proclinical 150 Battery Powered Toothbrush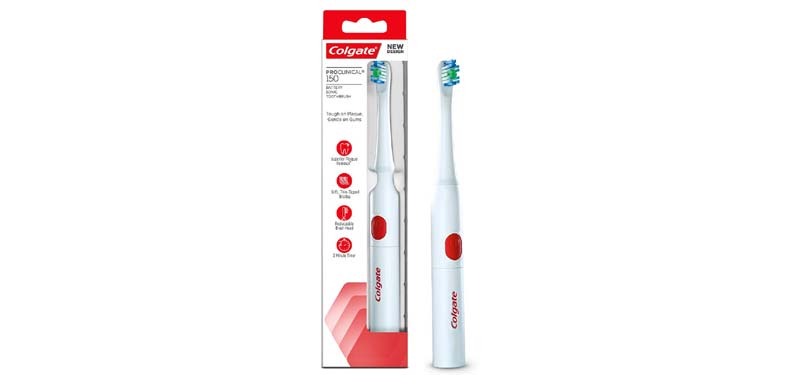 The Colgate Proclinical 150 Power Toothbrush is the best choice to flash a healthy smile every day. It comes with a simple and elegant design to mimic the convenience of a manual toothbrush while offering perfect oral care. This product has a replaceable triple clean brush head to deep cleanse in between the teeth and remove the stains gently. The built-in timer of 2 minutes shuts the device automatically as soon as the dentists recommended brushing time is reached.
The battery-powered toothbrush works with a distinct multi-directional cleaning to reduce plaque at a fast rate and comes with a sleek handle. The power-tip bristles on the brush head utilize Sonic vibrations to perform 20,000 strokes every minute. The brush head also has a tongue and cheek cleaner for eliminating the odor-causing bacteria.
Price: Rs. 633
With that, we wrap up our list of top 10 best-selling power toothbrushes that can make life simpler. When compared to their manual counterparts, these battery-powered devices will take care of all the brushing chores as soon as you place it in your mouth. The 2-minute built-in timers in the products mentioned above will turn the toothbrush off automatically to prevent teeth or gum damage. Using these electric toothbrushes can cut down the plaque buildup effectively.