Having dry and dull skin is an awful feeling in itself. People with dry skin can quickly develop rashes, pores, and other skin allergies. But, what if we tell you we have a solution to soothe your dry skin. Won't you be eager to try it out? Be it any type of skin, dry, oily, or normal, moisturizing the skin is the ultimate solution to all skin problems. Period. But, especially for people with dry skin, moisturizer can act as a blessing.
Believe it or not, moisturizers can do wonders and give you glowing skin in no time. Applying it religiously will help you get rid of dead cells, giving you rejuvenating skin. However, with umpteen moisturizers present in the market, finding the best one can be a daunting task. But, worry no more! In this article, we will help you find the best moisturizer for your dry skin.
I was wondering what type of skin you have? So, before jumping to the list, let us understand how to identify if your skin is dry.
How to Know if you have Dry Skin?
Having dry skin is no big thing. It indeed is a widespread and usual scenario. But, what is not okay is not caring for your skin and letting it get drier. If your skin starts to become dry day by day, it might cause severe skin infections. Perhaps, it is imperative to know your skin type and take care of it like a baby. There are a few ways by which you can see if you have dry skin.
Skin tightness after bathing
Peeling and flaking of skin
Itching
Redness
Fine lines and rashes
Roughness
Cracks
Right way to apply a moisturizer
It is a bitter truth that most of the people using moisturizer do not use it the right way. Not to forget, using a moisturizer in the wrong way can make your skin look saggy and ugly. Follow the below steps to know the right way to apply a moisturizer to get a charismatic look.
Choose the right moisturizer according to your skin type
Apply it right after you wash your face
Take 2-3 drops of the cream on your hand or pour the drops all over your face
DO NOT forget to apply the moisturizer to your neck
Rub the cream gently across the face with upward strokes
Things to keep in mind before buying a moisturizer
With a plethora of brands coming up with finest moisturizers, it becomes difficult to choose the right one. Below are a few things you need to keep in mind before buying the moisturizing to heal your dry skin.
Go for a dermatologically/clinically tested moisturizer
Check for the ingredients
Make sure it has hydrating and natural ingredients
Choose a light-weight, chemical free moisturizer
Apply it on your hand and test before buying it
Top 7 Moisturizers For Dry Skin in India for 2023
Last update was on: January 29, 2023 10:32 pm
Best Moisturizers For Dry Skin
Moisturizers form an important product of your skincare routine! It will help you combat all the problems of dry skin. So, get ready to get beautiful skin. We have compiled the top 7 moisturizers for you which are the best ones in the Indian market.
Kama Ayurveda Eladi Hydrating Face Cream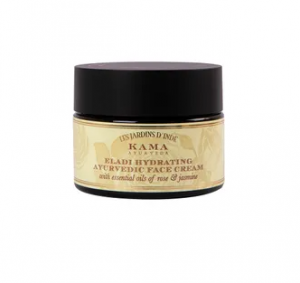 In case you want to go for something organic and ayurvedic, then this Eladi hydrating face cream by Kama Ayurveda can be your first preference. It acts as a day cream moisturizer by softening your rough skin and giving you an exquisite look. Made with a blend of coconut milk and sesame oil, it will give you ultimate protection from the sun and enhance the texture of your skin.
Advantages
Delivers moisture to the skin
Paraben free
100% ayurvedic
The Body Shop Vitamin E Moisture cream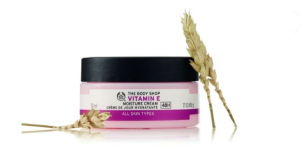 Next on our list is the Vitamin E moisturizer by The Body Shop. Consisting of hyaluronic acid and raspberry seed oil, this moisturizer is perfect for all skin types. It not only makes your skin gentle but also keeps it hydrated for 48 hours. Use it on a regular basis and see your skin shine like a diamond.
Advantages
Light weight and gives superb texture to the skin
Non-greasy
Fast absorbing
Provides long lasting hydration
Aveeno Daily Moisturizing lotion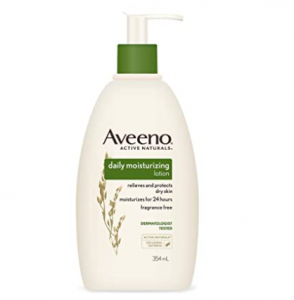 Want to get relieved of your dry skin? Look no behind. Aveeno's daily moisturizing lotion is the one-stop-solution for all your dry skin issues. Produced using natural ingredients like oats, it is a non-greasy lotion that is sure to bring the moisture back to your skin. This clinically tested product can be applied anywhere on the body to get rid of the dryness and irritation.
Advantages
Gives skin protection for 24 hours
Non-greasy
Fragrance and chemical free
Might cause a slight reaction for people with sensitive skin
Dermafique Advanced Repair Face Moisturizer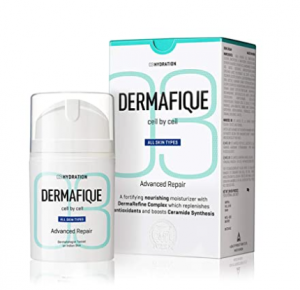 Enriched with the goodness of Pro-Vitamin E, this moisturizer by Dermafique acts as an advanced repair treatment for your rough and dry skin. However, it can be used by people with normal and oily skin type too. It enhances the texture of the skin by moisturizing it deeply and giving you a gentle yet mesmerizing face.
Advantages
Gives intense hydration
Prevents collagen breakdown
Diminishes signs of ageing
Soothes the dry skin
Olay Moisturizing Cream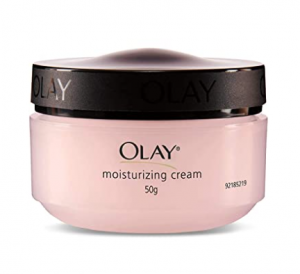 Specifically meant for your face and neck, this moisturizing cream by Olay is suitable for normal to combination skin. With VitaNiacin and Antioxidants in it, it helps to fight early signs of aging. By applying it twice a day, you are sure to fight the dryness of your skin and look no less than a diva.
Advantages
Kills dead cells
Even skin tone
Reduces pores and dark spots
Smoothes fine lines and wrinkles
Plum Hello Aloe Caring Day Moisturizer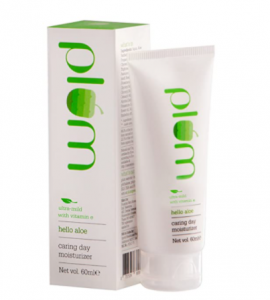 The list is incomplete without Plum's exemplary Hello Aloe caring day moisturizer. Enriched with a bunch of natural ingredients and vitamin E, the cream is the ideal one for dry and sensitive skin. In case you are looking for an everyday moisturizer, this is the one as it is completely free from hazardous chemicals and fragrances.
Advantages
Free from synthetic colours and chemicals
Light texture for daily usage
Paraben-free
Prevents skin from aging and becoming dull
Derma Essentia Ultra Hydrating Moisturizer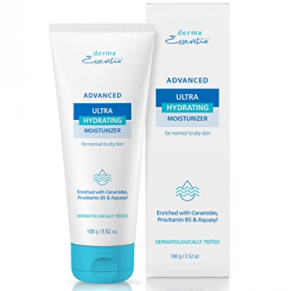 This skin is especially for those who have extremely dry and rough skin. Made using scientifically trusted ingredients, it helps to lock the moisture in the skin, giving a long-lasting hydration. This moisturizer from Derma is dermatologically tested and is sure to give you a healthier-looking skin real soon.
Advantages
Kills dead cells
Free from paraben and harmful fragrances
Soothes inflammation
Restores skin softness
So, this was our list of the best moisturizers for dry skin. We will also help you learn the right way to apply the moisturizer. But, before that, we have a few more options for you to choose from. Keep reading.
1. Kaya Youth Oxy-Infusion Night Cream
Clinically tested by top dermatologists, this Oxy-Infusion night cream by Kaya Youth is one of the ideal moisturizers for your dry skin. Applying it at night before going to bed will boost your skin's oxygen level and replenish the moisturizer overnight. This night cream is completely oil-free and will eradicate dark spots, dryness, dull skin, and dead cells.
2. WOW Skin Revive Nectar No Parabens & Mineral Oil Moisturizer
Ranked as one of the best beauty brands in the market, WOW offers a wonderful moisturizer for dry skin types. It deeply moisturizes the skin to make it smooth and soft like never before. It does not consist of any paraben, minerals, or any harmful chemicals. Applying it to your skin will delay aging and make you look younger.
3. Lotus Herbals NUTRAMOIST Skin Renewal Daily Moisturizing Cream
This cream must be used after you are done cleansing your face. Made using SPF-25, alpha-hydroxy fruit acid from grapes, this is one of the best antiseptic, moisturizing creams. It protects your skin from dust and pollution, making it look fresh throughout the day. It also helps you get rid of pores and patches.
4. Mamaearth oil-free moisturizer
The first on our list is Mamaearth's oil-free moisturizer for acne-prone skin. It is made up of natural ingredients and is free from sulfate, mineral oil, petroleum, fragrances, and color. Applying it daily helps your dry skin to look fresh and gorgeous. It not only moisturizes your skin but also prevents the occurrence of pimples and acne.
5. Himalaya Herbals Winter Defence Moisturizing Cream
This cute-looking moisturizer by Himalaya is all you need to get creamy soft skin. Applying it to your face will protect your skin from the cold winter breeze as it consists of vitamin E. On the other hand, it will keep your skin hydrated throughout the day, helping you eliminate dryness and harshness.
Conclusion
Taking proper care of your skin is very important. It helps you look fabulous and ultimately boosts your confidence. This can be achieved with the help of applying moisturizer regularly. It helps to feed your skin with the right vitamins and nutrients. So, grab the moisturizer that rightly suits your skin. Let us know in the comments below which one from the above list you liked the most.