Getting into shape is no walk in the park. Pounds and miles you have shed can likely be seen as representations of sweating a ton. Physical fitness has to be maintained on a daily basis to keep off unwanted pounds and maintain physiological wellness. If you are someone looking forward to starting a healthier life by participating in a gym, then you should know that you need to have commitment, determination, and most importantly the right equipment.
One of the indispensable pieces of apparel you need to be equipped with when you decide to hit a gym regularly is gym shoes. The purpose of buying gym shoes is to ensure we have a proper, tough and comfortable wear all day long while we head to our favourite fitness studio. The Gym shoes are designed to ensure the highest level of comfort and performance. Some do wonders in giving a more supple and flexible stride while others are solid yet durable.
Our Top Picks:
| | |
| --- | --- |
| Best Overall | Puma |
| Best Quality | Adidas |
| Best Comfort | Reebok |
| Best Budget | Sparx |
Top Gym Shoes for Men In India
Working out is a great way to keep your body in shape, and gym shoes are essential for ensuring that you're getting the most out of your workouts. But which gym shoes are the best for men? In this article, we list some of the best based on their features, ratings, and reviews. From running shoes to cross trainers, we've got you covered!
Sparx Men's Mesh Sports Shoes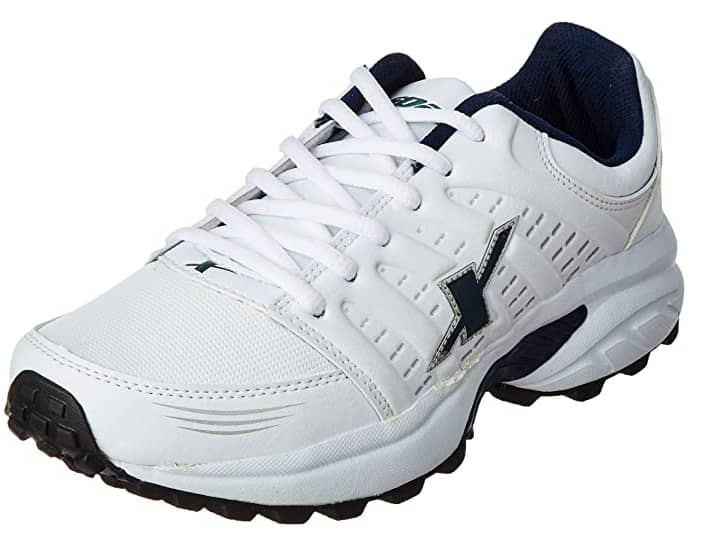 Sporty comfort has always been the ode to a feeling of freedom. The Sparx men's mesh sports shoes are a great option that can add to your wearable collection with their eye-catching design. Sparx men's sports shoes are aimed at providing excellent support for the necessary sports activities and are built on durable synthetic material. They not only look good with high-quality designs and trendy patterns, but they also come with comfort features like reduced weight and enhanced grip. It is the best gym workout shoes for men. With a mid-cut, these shoes provide good support to your feet and provide stability during your workout sessions at the gym.
Reebok Flexagon Energy Tr Training Shoes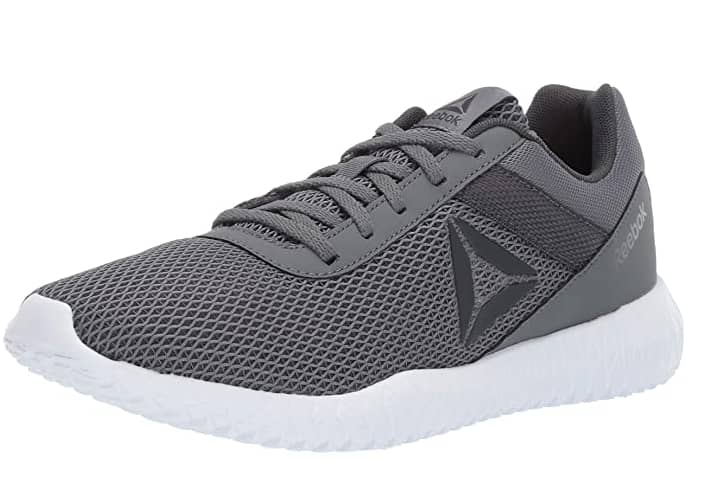 The Reebok Flexagon Energy Tr Training Shoes are the kind of shoes for fitness freaks. This is the best gym training shoe for men with multi-functional features. It helps provide a person with all the benefits of the training shoe with its signature flexagon technology. The Flexagon Energy Tr Training Shoes are supposedly designed to encourage a person all over again to start running as soon as it starts raining, as it can be worn for all weathers. With all the features that this pair of shoes is surely destined for, it will keep your feet powered through your lifting sessions.
Lancer Men's Sports Shoes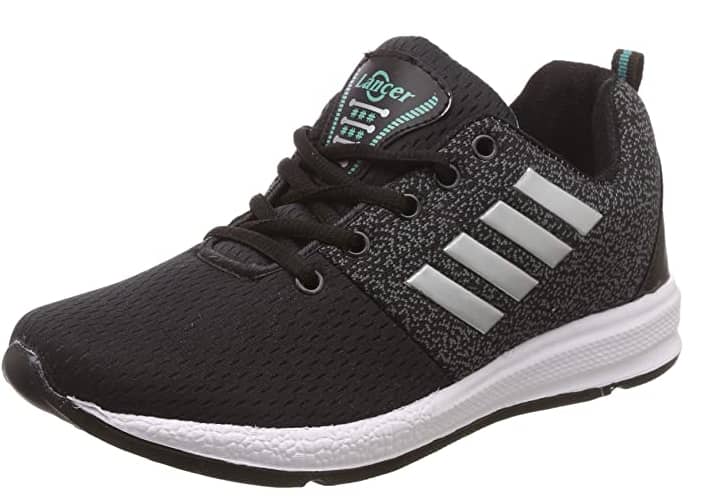 Lancer Men's Sports Shoes is a fashionable and comfortable footwear style that offers superior support and stability. The shoes offer good breathability making them the best for your workouts.  Lancer Men's Sports Shoes provide an outstanding style. Its features include a micro-fleece inside for added comfort, high polymeric or naturally water-resistant materials for durability, and the added flexibility of the outsole for maximum board feel. The result is a high-performance yet timeless shoe that can be worn into any season with ease.
Adidas Men's Drogo M Running Shoes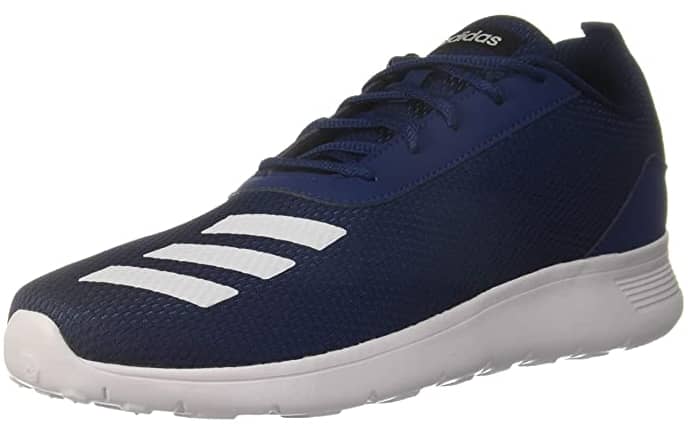 Adidas Men's Drogo M Running Shoes are designed with a modern sneaker style to create a solid foundation for traditional gym shoes. A suede tongue along with synthetic overlays, provide Adidas shoes a fine and soft touch for the gym enthusiasts and athletes. For its stability and durability, the outsole is made of rubber while the other three elements are made of synthetic materials. The midsole consists of a sporty cushioning system while being sheathed by a durable rubber material.
Nike Men's Flex 2018 Rn Running Shoes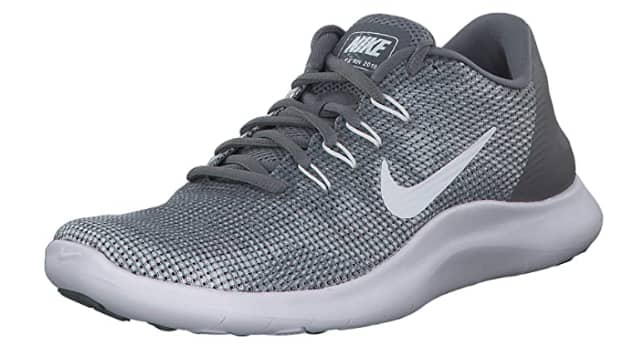 Nike Men's Flex Running Shoes is one of the best gym shoes for men. The shoes have superior cushioning and a super-lightweight outsole design. These features are ideal for athletes and fitness enthusiasts. Nike gym shoes are now a popular choice among gym goers, particularly because they are stylish. The shoes feature innovative zones engineered to equip users with impressive performance capabilities. The patterns on the soles of the shoe improve traction, while the rubber cup sole adds an extra layer of support and enhances traction.
Puma Men's Running Shoes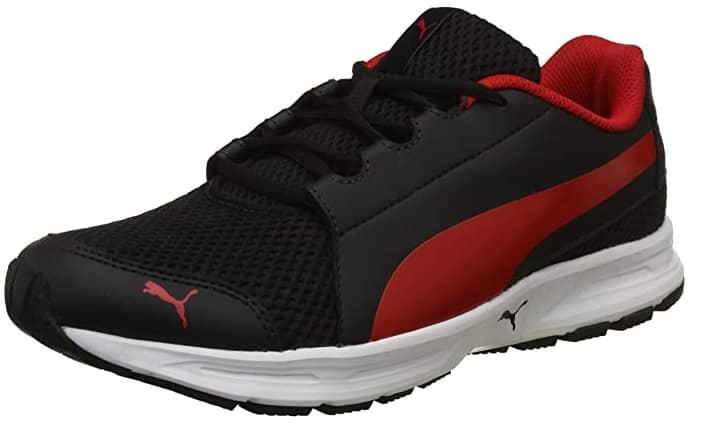 Puma is synonymous with excellence when it comes to sports. For gym and body training enthusiasts, Puma is one of the brands to watch out for. With perfect traction, responsive cushioning, and durable upper made from a blend of materials, Puma is your go-to gym wear. If you are looking out for the perfect shoes to keep you in shape during your fitness regime, then you can turn to Puma gym shoes. These shoes have conquered the market with their superior durability and performance.
ASICS Men GT-2000 6 Running Shoes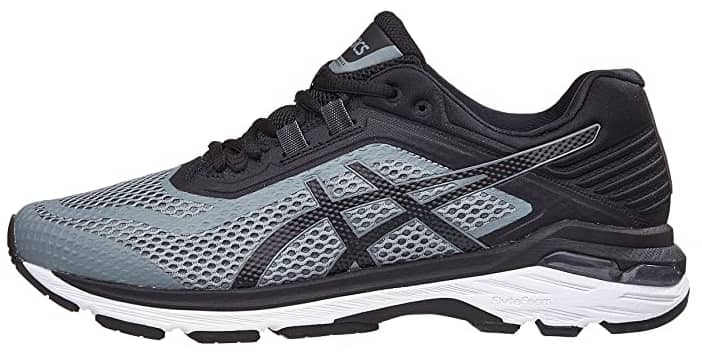 GT-2000 6 the comfortable shoe from ASICS can be used for any sport and occasion. You can use the ASICS Men GT-2000 6 Running Shoes for sports such as running, jogging, and walking. The upper part of this shoe has a breathable mesh material. The running shoes have a rubber sole which is durable and can last for long time. It has a lightweight cushioning that provides a smooth ride every time you run off your feet. The cushioned midsole provides impact protection, whilst the heel and forefoot zones are all bonded together.
Mizuno Wave Rider 21 Running Shoes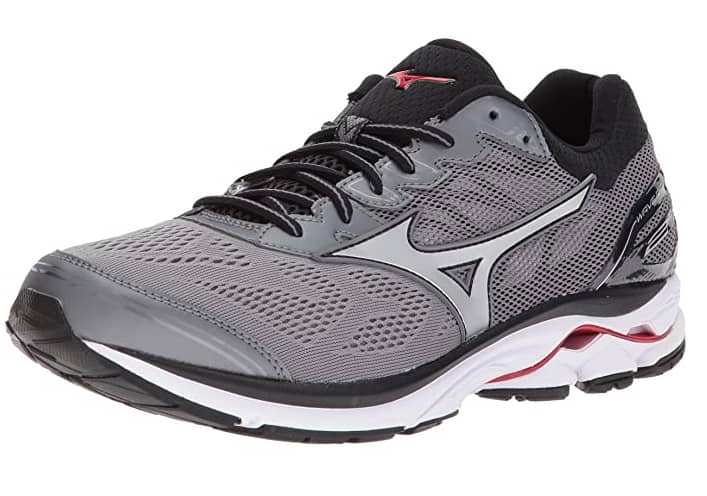 Mizuno Wave Rider 21 Running Shoes has a lightweight yet durable midsole, making it suitable for all types of fitness activities and surfaces, from rough running tracks to misty forest trails. With its innovative and technologically-advanced design, this gym shoe guarantees a smooth and comfortable experience. Its superior flexibility and construction make it one of the ideal shoes for trail running as well as multi-sport use.
Reebok Twist Running Shoes
A perfect blend of comfort and style, Reebok Twist Running Shoes offers a modern take on the traditional training shoe, with all the benefits and none of the drawbacks. Made from smooth leather and woven fabric, this training shoe provides unmatched breathability and comfort, thanks to its underfoot mesh and knitted upper. A great feature of this particular specific model is that it has the capability to help you run faster, giving an extra edge to your workout.
Adidas Agora 1.0 Training Shoes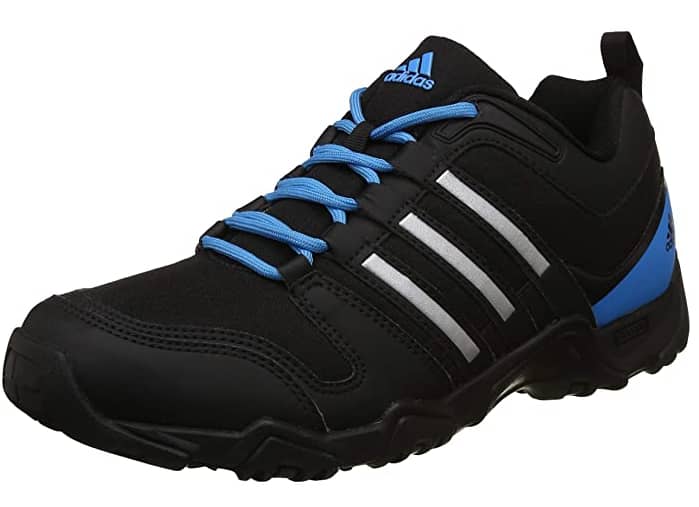 Adidas has designed the Agora 1.0 Training Shoes to provide the latest innovation and technology. This is one of the best gym shoes for women. The latest Adidas Agora 1.0, a once-in-a-lifetime revolutionary training shoe to become the new reference when it comes to shoes aimed at gym enthusiasts, runners, weight lifters, and endurance athletes. Precisely engineered, handcrafted and ready for use, the Agora 1.0 is an innovative gym shoe of premium quality fit for those who demand more from their shoes both in terms of performance and comfort.
Asics Metrolyte II Training Shoes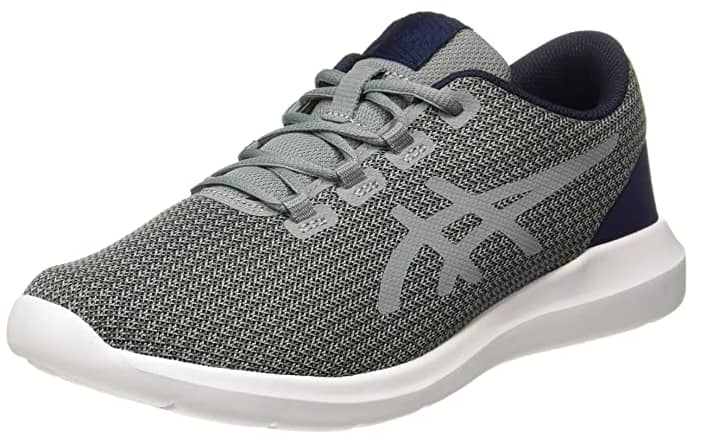 Asics Metrolyte II training shoes feature dual-density midsole material to aid in cushioning, as well as a stretch fabric upper to enhance fit and comfort. The good thing about these trainers is that you can wear them for many years and still look trendy because of great features like the mesh upper and breathable overlays on the tongue and cup. They are available in three colours – black/white, pink/silver and grey/silver, each with contrasting colour matching sock liners.
Under Armour Men's Charged Bandit 3 Running Shoe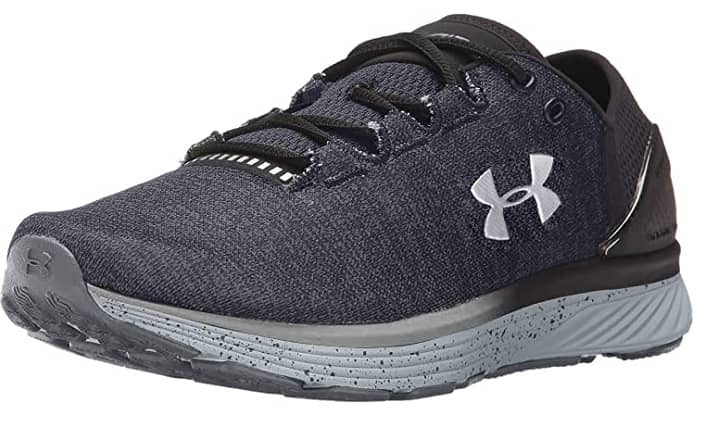 Under Armour Men's Charged Bandit 3 running shoe, warmly cosied up with premium cushioning and breathable mesh, it surely keeps your feet fresh after hours of action. Sporting a durable upper from the Under Armour UA TechFit compression zones, this shoe will give you extraordinary comfort. The design is accentuated by a super lightweight and breathable mesh that allows for exceptional mobility on the foot. It is one of the best gym trainers taking you closer to your fitness goal.
How to Choose Best Gym Shoes for Men
Gym shoes are more than just footwear. They are made with materials and outlooks that stimulate the body to perform better during exercise. Studies have shown that wearing the right gym shoes may improve muscle strength and endurance, as well as stamina, by exercising muscles you didn't know you had. But it is important to choose the right gym shoes to stay comfortable and recharged throughout your workout session.
There are various factors that you should consider while buying gym shoes, some of which are talked about below.
Comfort – when you're working out for hours or days on end, a pair of comfortable shoes is vital.
Look for padding around the toes, arch and heels to help absorb shock.
Look for flexible soles with a lot of flexibility.
Choose shoes that have a breathable upper section. These shoes control sweat and minimize your foot odor.
Go for a pair of shoes that feature the kind of cushioning that would cushion your feet in movement.
Select shoes which fit won't cause any undue pressure on your toes and will allow for a good range of movement in the toe section.
Make sure you buy shoes that display good quality and are durable through many workout sessions.
Choose the shoe that offers multiple features and is suitable for different sports and fitness activities.
Final Thoughts
Most people don't give their feet the attention they deserve when it comes to working out. That's why we recommend you invest in a quality gym shoe from our list above. Our top and best choice of gym shoes for you is Sparx Men's Mesh Sports Shoes as it offers comfort, quality, durability and all the necessary features in the most affordable price.
Not only will they make your workout more comfortable, but they'll also protect your feet from injury. Which shoes are the best for you? Let us know in the comments below!