In our fast-paced lives, staying healthy has become more important than ever. Fitness isn't just a choice anymore; it's a part of our daily routine. Men from all walks of life are hitting the gym to stay healthy and energetic. When it comes to hitting the gym, having the right pair of shoes is crucial.
Good gym shoes are not just about style; they're about function. They provide support and protection for your feet and joints, ensuring you can work out safely. That's where top-notch gym shoe brands in India come in. With so many options out there, it's vital to invest in trusted brands for comfort, durability, and performance, making your fitness journey safer and more effective. No matter if you're into cardio, weightlifting, or cross-training, our list has the perfect gym shoes to meet all your fitness needs.
Our Top Picks:
Having explored various brands that offer the ideal gym shoes, we're excited to present our standout selections just for you. Our focus has been on quality, budget, and how well they perform. We've examined factors like comfort, durability, support, and style to come up with these top choices. Our team of fitness enthusiasts and experts put in the legwork quite literally testing these shoes through walks, sprints, and weightlifting sessions. Our aim is to make you feel assured in our recommendations as you work towards your fitness goals.
| | |
| --- | --- |
| Best Overall | Puma |
| Best Quality | Adidas |
| Best Comfort | Reebok |
| Best Budget | Sparx |
Top Gym Shoes Brands for Men In India
Exercise keeps you fit, and the right gym shoes are key for effective workouts. Confused about which brand to pick for top-quality gym shoes? No worries, we've got you covered! We're spotlighting popular brands with standout features, whether you're into running or all-around training.
1.Sparx

Sparx, a well-recognized name in the Indian footwear market, has gained popularity for its comfortable and durable gym shoes. Known for their cushioned support, breathability, and sturdy outsoles, their gym shoes provide the ideal balance between comfort and performance. With a range of designs tailored for various fitness activities, Sparx caters to the needs of gym enthusiasts seeking reliable footwear that can withstand rigorous workouts. Whether you're hitting the treadmill, lifting weights, or engaging in high-intensity interval training, their training shoes offer a supportive foundation to push your limits and achieve your fitness goals.
Features Worth Noting:
Provides a comfortable fit for all-day wear.
The shoes are durable, lightweight, and easy to clean.
Durable rubber sole with good traction.
2.Reebok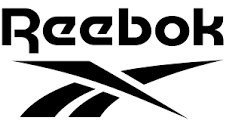 Reebok has made its mark in India with a range of gym shoes that are known for their comfy cushioning, stylish looks, and adaptability to your workouts. The brand offers a cool variety of gym shoes, like the famous Reebok Nano made for tough cross-training, Fair Weather for outdoorsy folks who need tough kicks, and Flexagon Energy, just right for all those energetic moves. So, whether you're jogging, lifting weights, or joining a fitness class, Reebok's gym shoes are just what you need to step up your game!
Features Worth Noting:
The midsoles are cushioned to provide comfort and absorb shock.
Offers arch support to help prevent injuries.
Regular fit with textile lining
3.Lancer

Lancer stands out as a wallet-friendly winner in the realm of gym shoes, presenting a clever option for fitness fans in search of both quality and affordability. These gym shoes come with lightweight designs that give the right amount of support for your everyday workouts. Even though they don't come packed with fancy extras, they do their job with no hassle. Lancer's lineup caters to folks who appreciate straightforwardness and usefulness, making them a great pick for those who need dependable gym shoes that don't break the bank.
Features Worth Noting:
Offers good breathability.
Natural water-resistant materials for durability.
The outsole comes with added flexibility.
4. Adidas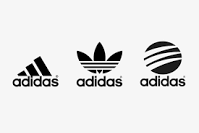 In the world of sports and physical fitness, Adidas will forever be associated with cutting-edge design and top-tier performance. With a bit of sporty grace, its gym shoes show that the brand is dedicated to helping you on your fitness journey. Whether it's reflective shoes for added visibility during dawn or dusk workouts or the dynamic Pictoris line that marries fashion with function, Adidas covers every stride. And if you're eyeing these elite gym shoes without wanting to empty your wallet, remember to lace up your savings with Adidas coupons. It's not just about fitness; it's about outsmarting expenses while you outperform your goals.
Features Worth Noting:
Offers high anti-skid properties.
Breathable shoes with a lightweight feel.
Midsole consists of a sporty cushioning system
5. Nike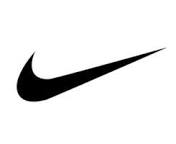 Nike is a global icon known for its top-notch athletic gear that's both stylish and reliable. Famous for its "Just Do It" attitude, Nike inspires people to go beyond their boundaries. This mindset applies to their gym shoes too, designed to give you the support you need during tough workouts. There are different types like the strong Metcon series for hardcore training, the quick and nimble Turbo line, and the adaptable Motiva range for versatile workouts. With Nike's cool and modern designs, these shoes don't just perform, they also boost your motivation and self-assurance whenever you gear up for a workout session.
Features Worth Noting:
A super-lightweight outsole design.
The outsole pattern provides traction on the go.
Combines stability and responsiveness.
6.Puma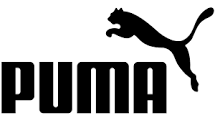 Puma, a well-known brand in the world of sports and lifestyle, brings together practicality and fashion effortlessly. Created in 1948 by Rudolf Dassler, the brand has become a symbol of excellence in the sports industry. For gym and body training enthusiasts, Puma is one of the brands to watch out for. When it comes to gym shoes, Puma understands that every type of workout needs different support, and their collection is proof of this. Whether you're running, lifting weights, or doing a mix of activities, their gym shoes are built to keep your feet comfy, safe, and ready. These shoes come with modern tech, breathable materials, and designs that make your workouts better.
Features Worth Noting:
Best in stability and shock absorption.
The soft foam technology provides great cushioning.
Offers perfect support and grip throughout the session.
7. ASICS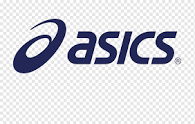 For over 50 years, ASICS has been a pioneering force in sports footwear and apparel. Renowned for its commitment to quality and innovation, the brand brings forth a legacy of excellence. Notably, their training and gym Shoes encapsulate this legacy, offering versatility suitable for various workouts. The shoes merge performance with style, enhancing your training experience. With a focus on functionality and comfort, ASICS ensures that their gym shoes cater to diverse fitness needs. And if you're looking for more fitness footwear insights, check out our article on Best Running Shoes for Men.
Features Worth Noting:
The Gel technology helps deal with ankle twists.
A cushioned midsole provides impact protection.
Shoes models come in various width options.
8. Mizuno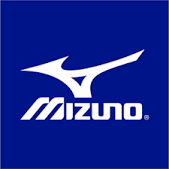 Forging its reputation since the 1970s, Mizuno has earned global acclaim for crafting top-tier sports equipment. At the heart of their offerings lie the Training and Gym Shoes, showcasing their dedication to quality. With a spectrum of color variants available, these shoes seamlessly blend style with practicality. Mizuno's commitment to innovation ensures that their gym shoes accommodate a wide range of workout types, from intense training to strength exercises. Backed by a rich legacy of excellence, Mizuno's Training and Gym Shoes epitomize both performance and comfort.
Features Worth Noting:
Low drops give steadiness during workouts.
Comes with superior flexibility and construction.
Air mesh upper keeps the foot comfortable and cool.
9. Under Armour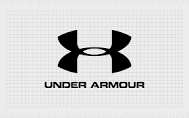 Under Armour, a powerhouse in sports and activewear, is renowned for its technological innovation and commitment to helping athletes excel. With a diverse range of offerings, the brand has gained prominence for its advanced training shoes. Among its offerings, the Training Shoes segment shines brightly. Under Armour's training shoes are engineered with precision, merging comfort and durability seamlessly. Renowned best-sellers like Project Rock, Slipspeed, and TriBase underline the brand's commitment to excellence. Their dedication to quality and functionality makes Under Armour a go-to choice for athletes looking to maximize their training potential.
Features Worth Noting:
UA flow cushioning offers comfort and no squeaks.
External and internal heel offers added support.
Maximizes ground contact and provides grip during lifts.
10. B-tuf

B-TUF, a rising star in the sports world, is all about quality sports shoes, clothing, and gear that won't break the bank. Their spotlight shines on budding and young players, offering top-notch training shoes that balance performance and price. B-TUF's training shoes are like your trusty workout buddies comfy, supportive, and built to last. Designed with your needs in mind, B-TUF's training shoes are proof that quality doesn't have to come with a hefty price tag. So, step into confidence and conquer your training with B-TUF's reliable footwear by your side.
Features Worth Noting:
Slip-resistant and provides great grip traction.
Comes with inside back support for stability.
EVA midsole provides flexibility.
11. Bacca Bucci

Born in 2013 on the vibrant streets of Delhi, Bacca Bucci has since become a global sensation. As a trendsetter in shoes and accessories, the brand is always changing the rules of style. Bacca Bucci has become a word for innovation because it focuses on being as creative as possible. The gym shoes on their platform are the most popular thing in their line. Style and function are what the brand is all about, and these shoes have both. Bacca Bucci's gym shoes are made for people who are busy and are meant to make your workouts better. They look good and work well, giving you warmth, support, and a look that's in style.
Features Worth Noting:
Comes with paded insocks and bounce sole.
Variable lacing systems to customize shoe fit.
Appropriate arch support to maintain proper foot alignment.
12. Campus

Campus is a popular shoe brand famous for making comfy and stylish shoes. They've got a bunch of different kinds of shoes like ones for the gym, running, chilling, and more. But what they're really awesome at is making gym shoes. They've got a few cool ones like Campus Flex, Campus Lite (which doesn't cost a ton), and Campus Pro (for those intense workouts). So, if you're thinking about getting yourself some good-looking and comfy gym shoes, you should totally think about checking out Campus.
Features Worth Noting:
Durable outsoles that provide traction on a variety of surfaces.
Versatile designs that can be worn for a variety of workouts.
Breathable mesh uppers to keep the feet cool and dry.
How to Choose Best Gym Shoes
Gym shoes are more than just footwear. They are made with materials and outlooks that stimulate the body to perform better during exercise. Studies have shown that wearing the right gym shoes may improve muscle strength and endurance, as well as stamina, by exercising muscles you didn't know you had. But it is important to choose the right gym shoes to stay comfortable and recharged throughout your workout session.
There are various factors that you should consider while buying gym shoes, some of which are talked about below.
Comfort when you're working out for hours or days on end, a pair of comfortable shoes is vital.
Look for padding around the toes, arch and heels to help absorb shock.
Look for flexible soles with a lot of flexibility.
Choose shoes that have a breathable upper section. These shoes control sweat and minimize your foot odor.
Go for a pair of shoes that feature the kind of cushioning that would cushion your feet in movement.
Select shoes which fit won't cause any undue pressure on your toes and will allow for a good range of movement in the toe section.
Make sure you buy shoes that display good quality and are durable through many workout sessions.
Choose the shoe that offers multiple features and is suitable for different sports and fitness activities.
Final Thoughts
Many folks tend to overlook their feet when working out, which isn't great. That's why we suggest getting yourself a good pair of gym shoes from our list up there. Having the right ones really matters for making your workouts comfy and performing your best. Quality shoes don't just help with your fitness goals but also keep your feet healthy. We've put together this list thoughtfully so that you can start your fitness journey on the right foot, quite literally. Each step you take will be on solid ground with the best support.
Frequently Asked Questions
1. What features should I prioritize in a good gym shoe?
Look for gym shoes with ample cushioning, support, and traction to ensure comfort and stability during workouts.
2. Can I substitute running shoes for gym shoes?While running shoes offer cushioning, gym shoes provide lateral support crucial for multidirectional movements.
3. How does the choice of gym shoes impact my performance?
The right gym shoes can significantly enhance your performance by offering comfort and the right level of support during exercise.
4. How frequently should I replace my gym shoes?
Generally, aim to replace them every 6-12 months, depending on usage, to maintain optimal cushioning and support.
5. Can I wear my gym shoes casually outside the gym?
Some gym shoes are designed for both workout and casual wear, adding versatility to their functionality.