Are you looking for a laptop that has all the best features and is programmed with the latest technology? Don't worry if you are not a tech enthusiast as we got you a list of the best laptop brands and information to get your hands on laptops under Rs 40000. Next, let's look at the most popular laptop brands among techies.
If you're in the market for a laptop under Rs 40000, here are the best brands in India you should consider!
Samsung, Dell, Lenovo, Acer, HP, ASUS, Msi, AVITA, and INFINIX.
Check the list of best laptops in India
Last update was on: June 24, 2022 7:50 pm
10 Best Laptops Under 40000
Below are the best laptops in India based on their features and reviews:
Samsung XE350XBA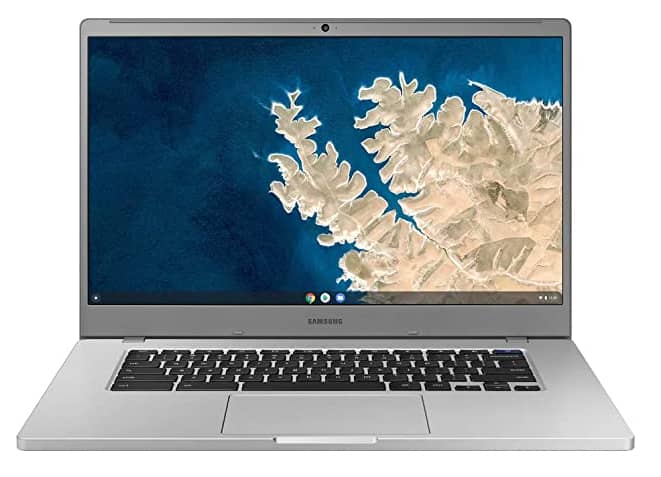 Samsung is well-known for its production of a wide range of electronics, from laptops to smart watches.This Chromebook 4+ by Samsung comes with a 15.6″ immersive display with a Full HD screen and ultra-fast Gigabit Wi-Fi. You can easily access Google World through Google Docs, Google Drive, and the Google Play Store. It updates automatically and is protected by built-in virus protection that guards against malicious malware. With amazing battery power, this laptop runs for up to 10 hours and quickly recharges on a USB-C charger.
What makes it different?
Whether it's an update on the calendar, replaying a message, or checking the news, just say a word to the Google Assistant and it gets your work done.
It is designed with two USB-C ports that allow you to charge and transfer files without any delay.
| | |
| --- | --- |
| Weight | 1 kg 720 g |
| Available in | 32GB, 64GB, 128GB |
| Processor type | Celeron |
| Storage | 32 GB |
| RAM | 4 GB |
LENOVO IDEAPAD Slim 3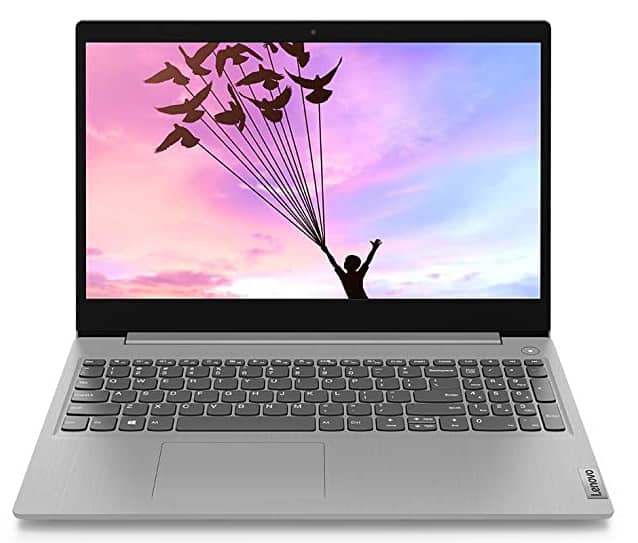 This laptop by Lenovo is an entry-level laptop that doesn't slow you down in performance as it is engineered with a 10th Gen Intel core. Lenovo ideapad slim 3 has a 15.6″ FHD anti-glare display and Dolby for all of your entertainment needs. Its webcam is designed with a physical shutter and is packed with advanced technology. This laptop offers lightning fast 2×2 Wi-Fi speed and a Bluetooth 5.0 version. It has a battery that can run for up to 8 hours, and you can activate the 'Q Control' for long-lasting power.You can use it with ease as it comes with a warranty of 2 years.
What makes it different?
You can swap effortlessly between Max Mode, for the quickest performance by the CPU, and Stealth Mode for the quickest user experience.
It provides optimum performance with power management, charging thresholds, and timely software updates.
| | |
| --- | --- |
| Weight | 1 kg 700 gms |
| Available in | 256 GB |
| Processor type | Core i3 |
| Storage | 256 GB |
| RAM | 8 GB |
DELL NEW VOSTRO 3510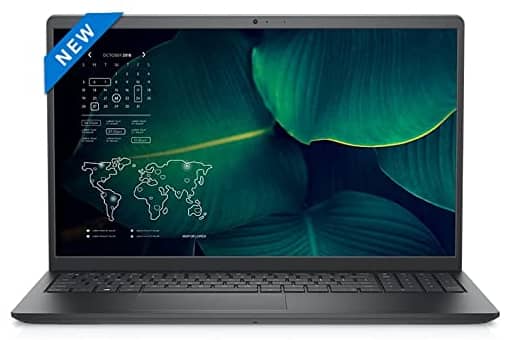 New Vostro by the best Dell laptop under 40000 that is designed for working and business professionals to meet their needs. It is built with 11th generation Intel core processors and can easily handle your daily tasks. This Dell laptop has a 15.6″ FHD display and both SSD and HDD storage options for a smooth performance. It features 41wh of power and provides 5-7 hours battery throughout the day. With various ports and slots, you can connect to a lot of links. You can work faster with a 10-key numeric pad and a one-touch calculator key.
What makes it different?
It is designed with an optional fingerprint reader for a secure log in with one touch of Windows Hello.
You can recharge the Dell New Vostro by 80% in one hour.
| | |
| --- | --- |
| Weight | 1 kg 800 g |
| Available in | 256 GB, 512 GB |
| Processor type | Core i3 |
| Storage | 256 GB |
| RAM | 8 GB |
HP 15s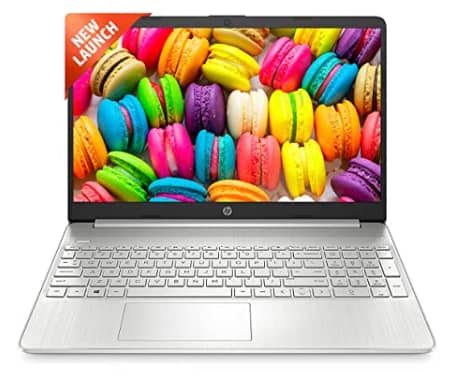 The HP 15s is the best HP laptop under 40000 that  comes with an 11th Generation Intel Core i3 processor. This laptop has a 15.62-inch screen with micro-edge and anti-glare features. It is designed to be thin and light with a 6.5 mm micro-edge bezel display. It gives its best by performing well and providing abundant storage for all your photos, videos, and documents. It speeds up navigation and productivity by featuring an integrated touchpad with multi-touch support. It offers a 1-year warranty for your best experience.
What makes it different?
It comes with Alexa and Microsoft Office 2019 built-in apps.
With its long-lasting battery life, you can work effortlessly.
| | |
| --- | --- |
| Weight | 1.8 kgs |
| Available in | 512 GB |
| Processor type | Core i3 |
| Memory | 16 GB |
| RAM | 8 GB |
Asus vivobook 14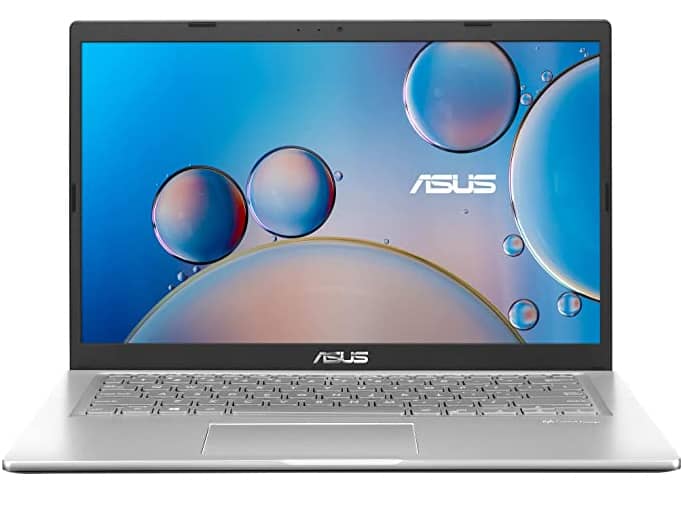 VivoBook 14 by ASUS is the world's smallest colorful 14-inch ultrabook with an 87% screen-to-body ratio. It is powered by the latest Intel Core i5 processor with NVIDIA graphics and dual storage for both data performance and large storage capacity. It is a travel-friendly laptop that is incredibly light in weight. With a full-size backlit keyboard, you can work in dim environments. This ASUS laptop makes any-way-up design easy and delivers data transfer speeds up to 10 times faster. It comes with a dual-band Wi-Fi 5 that lets you enjoy a super fast online experience.
What makes it different?
The Optane memory technology in the VivoBook 14 allows apps to load faster and multitasking to feel smoother.
Using the VivoBook 14's fingerprint sensor (Touchpad) and Windows Hello, you can now easily access your device and stay secure while working.
| | |
| --- | --- |
| Weight | 1.6 kgs |
| Available in | 512 GB |
| Processor type | Core i3 |
| Storage | 512 GB |
| RAM | 8 GB |
HP 14s 11th Gen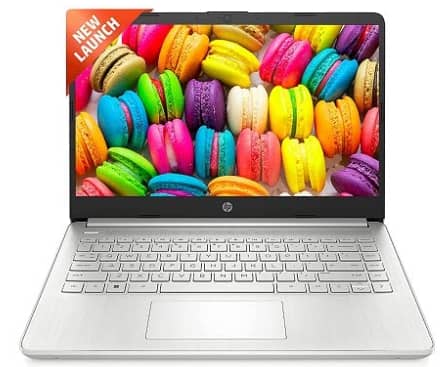 Do more from anywhere, all day long with HP 14s as it is thin and light. It features the 11th Generation Intel Core i3 processor for responsive performance. It's PCle-based gosh storage is up to 17x faster than any other laptop. This laptop is designed to multitask efficiently and play games without a delay. With a 14" micro-edge display, enjoy entertainment and gaming to the fullest. Experience the best of work as it is installed with Windows 11 and comes with a 1-year warranty making it the best laptop under 40000.
What makes it different?
It is portable and comes with a micro-edgy display, longer battery life, integrated precision touchpad and a backlit keyboard for darker environments.
| | |
| --- | --- |
| Weight | 1.46 kgs |
| Available in | 256 GB |
| Processor type | Core i3 |
| Storage | 256 GB |
| RAM | 8 GB |
RedmiBook 15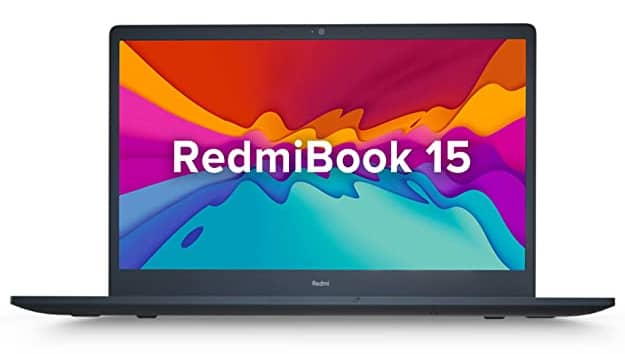 The RedmiBook 15 is not just a workstation but also a media center where you can learn, stream, play, and repeat. It comes with a 15.6″ FHD display and works on the 11th Gen Intel Tiger Lake Core processor to start up all your ideas. It multi-tasks like a champ as it stores your memories with up to ultra-fast NVMe storage. It provides a 10-hour battery life for a better work experience. This laptop comes with Microsoft 2019 and Mi SmartShare pre-installed to explore your creativity. Stay connected with 3x faster Wi-Fi and a wider network, which increases data rates by 33%.
What makes it different?
It is designed with a brushed metallic finish and comes with a tactical scissor mechanism keyboard.
You can multi-touch with a wide trackpad that supports gestures.
| | |
| --- | --- |
| Weight | 1.8 kgs |
| Available in | 256GB |
| Processor type | Core i3 |
| Storage | 256 GB |
| RAM | 8 GB |
INFINIX INBOOK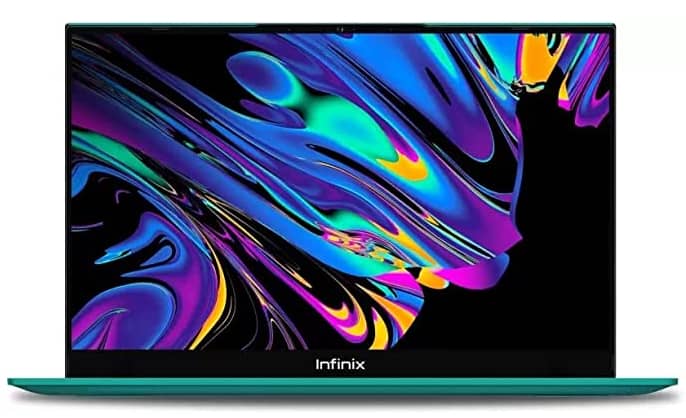 The INBOOK X1 series by INFINIX is made up of a full metal body and is ultra slim to handle. It has a 14″ FHD display with high brightness and a wide color gamut. It has got a hardware-based privacy switch that protects it from spyware and with its fingerprint scanner, you can log in without any password. It is powered by an Intel Core i7 with a 5x processing speed. It is also programmed with Windows 11 to stay updated. The INFINIX INBOX is built with Wi-Fi 6 for fast and reliable connectivity and charges 70% in just 55 minutes.
What makes it different?
It is equipped with an ice storm 1.0 cooling system that effectively lowers the temperature.
It functions as a 65 w multi-utility and can be charged by a Type-C charger in no time.
| | |
| --- | --- |
| Weight | 1.48 kg |
| Available in | 256GB |
| Processor type | Core i3- 1005G1 |
| Storage | 256 GB |
| RAM | 8 GB |
AVITA LIBER V14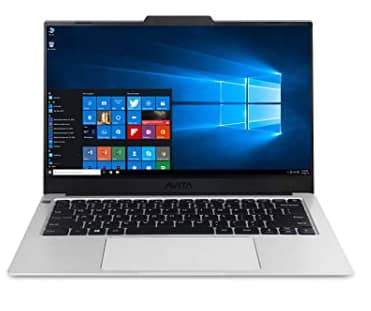 LIBER by AVITA ensures high performance wherever you go. Its top-quality camera is strategically placed for better viewing and a bezel-less display. With 14 vibrant color options, you can now style your laptop the way you want. Furthermore, experience commuting effortlessly with Limber V's extra-large ultra-responsive touchpad. It is powered by a Lithium-Ion battery that runs for 10 hours of battery life. With a 2 year warranty.  You can now enjoy vibrant videos and 3D graphics with AVITA lIBER V14.
What makes it different?
You can simultaneously charge, transfer data, display, and connect LIBER V to various devices.
The ultra-fast SSD drive is preloaded with Windows 10 to complete your tasks faster, be more efficient, and consume less power.
| | |
| --- | --- |
| Weight | 1.2 kg |
| Available in | 512GB |
| Processor type | Core i5 |
| Storage | 512 GB |
| RAM | 8 GB |
Check out the best laptops under Rs 50000 for all the features and benefits.
ASUS VivoBook 15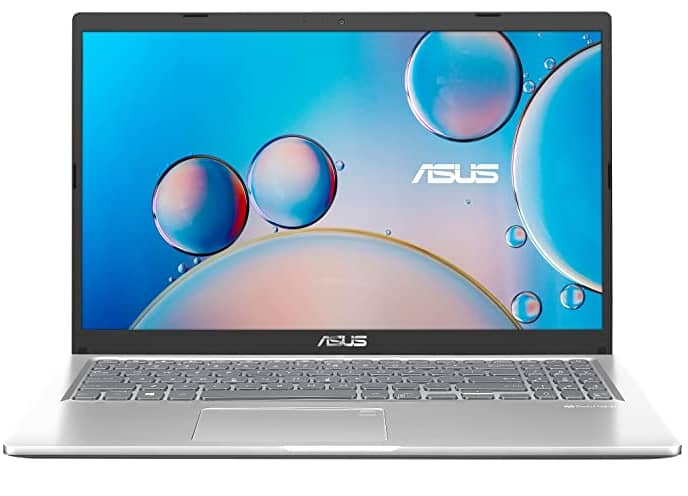 ASUS comes with standout colors and a color-blocking Enter key. It provides you with the power you need to work efficiently. It combines a fast data SSD with a dual-storage design.VivoBook ULtra K15 comes with a metal lid that makes a bold statement. It is powered by the latest 10th Generation Intel Core i7 processor with the updated NVIDIA GeForce GPU. The ASUS VivoBook 15 offers an ultimate performance boost of up to 40%. It comes with aerodynamic ice blades for accelerated cooling. It is built with a fingerprint sensor in the touchpad and Windows for easy access.
What makes it different?
MyASUS is a handy tool that you can link to. It boosts your productivity by seamlessly integrating your PC with your mobile devices.
This laptop reduces unwanted distractions from irritating glare and reflections with its FHD panel and anti-glare coating.
| | |
| --- | --- |
| Weight | 1.8 kg |
| Available in | 256 GB |
| Processor type | Celeron N4020 |
| Storage | 256 GB |
| RAM | 4GB |
Check out the best laptops under Rs 30000 for all the features and benefits.
Here Are The Types Of Laptops You Can Find In The Market!
Chromebook
Notebook
Ultra book
Net book
MacBook Air
MacBook
Convertible 2 in 1
Chromebook
A Chromebook is a new type of computer system that helps you complete your work easily and faster. It runs on the Chrome Operating System, developed by Google. The Chromebook is ahead of other laptops in terms of security and supporting Android apps.
Notebook
A notebook is called a personal or portable laptop that is smaller than other computer laptops. It is less powerful than laptop computers but comes with all the same features. These can be used by just one user and are designed to perform small tasks.
Ultra Book
UltraBook computers are made by Intel and are much thinner and lighter than laptop computers.The battery of the UltraBook is very powerful when compared to other laptop computers.
NetBook
A NetBook computer is slightly different from a NoteBook computer. Though NetBooks are smaller and lighter, they are more powerful than other laptops. They are designed to perform simple tasks and are more expensive than other laptops.
MacBook
The MacBook comes with a premium design and differs slightly from other laptops. It is made by Apple and supports only the MacOS operating system. They are pricey but are more secure than any other laptops.
MacBook Air
This is an upgraded version and has more features than the MacBook. It is made by Apple and runs on macOS. They are very secure and are pricey when compared to other laptops.
2 in 1 convertible
With a convertible laptop, you can experience using it both as a tablet PC and as a laptop computer. There are a lot of advantages to a convertible 2 in 1 computer where it comes with a touch screen and you can use it as a tablet as well.
Wrapping Up
It is important to know what a laptop offers while purchasing it. Therefore, we have put down a list that will help you explore the different features, types and benefits of the best laptops available under Rs 40000.