Wearing a mask has become the new normal to prevent the spread of the coronavirus. From scientists and researchers to healthcare authorities, everyone has advised to wearing a mask if you are around people, and it is a widely known fact.
A number of retailers now sell mask and it seems as though more stores and designers are announcing new cloth face mask every week. Though, many don't know if their mask is effective enough to serve the purpose.
How to choose a mask that servers the purpose?
The most basic thing is, you must select a mask that covers your mouth and nose completely and fits snugly against your face leaving no gaps on the sides. Choose a mask that has a nose wire to cover the top and sides properly. Choose the mask which are breathable with two or more layers of breathable and washable fabric, don't go for hard – to – breath material like vinyl. Don't buy the ones that have valves or vents to allow air passage.
Which mask should you buy?
People are now wearing different types of face mask including branded, hand sewn, disposable and many others. Here is the list of masks available in market and how effective they are. You can also explore a wide range of stylish and designer face masks from the BigSmall store. Further, you can avail the latest BigSmall promo codes to get at a discounted price.
List of Top 10 Face Masks Available in Market for 2023
Last update was on: January 24, 2023 3:19 pm
N95, KN95 Mask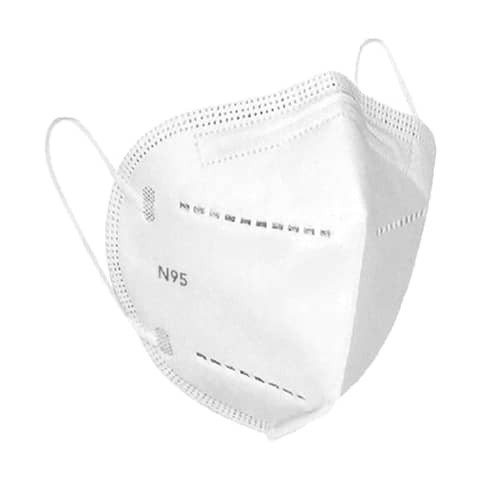 N95 is the most commonly used mask as it gives the most protection against novel coronavirus and other respiratory diseases. It protects the person as it filters out 95% of particles from the air breathed in. It is recommended for healthcare workers as that is designed to ensure the right fit covering the nose and mouth completely. It has five layers to ensure it is safe and skin-friendly at the same time. It has elastic ear straps and are comfortable and convenient for most of the people. The nose clip in the front helps to give a custom fit to your face to ensure the mask doesn't slip off. The price range of N95 Mask starts at Rs. 55 each. Buy these washable and reusable N95 masks from
Cotton Cloth Mask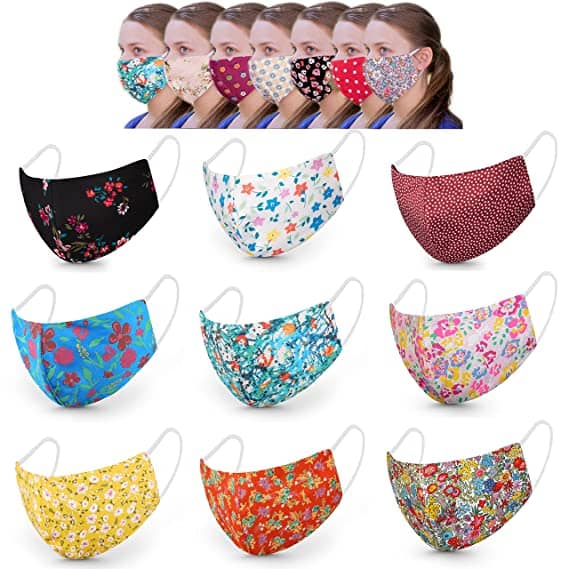 Cotton cloth mask are great for those who are concerned about comfort. It is made of reusable, washable soft fabric that feels smooth on the skin. Cloth mask can provide protection till some extent if well designed and used correctly. Multilayer cloth masks are designed to fit around the face and made of water-resistant fabric with a high number of threads and finer waver, which provides reasonable protection. Ear loops are made of high-quality of knit fabric and flexible to give you a good fit without compromising on comfort. Most of the times one size fits every person and the mask are big enough to cover nose and mouth without leaving any gaps. You can find cotton mask in different colors and designs. The price range of Cotton cloth mask starts at Rs. 20 for a single piece of mask. The prices may vary depending on the quality and quantity of masks.
Disposable Face Mask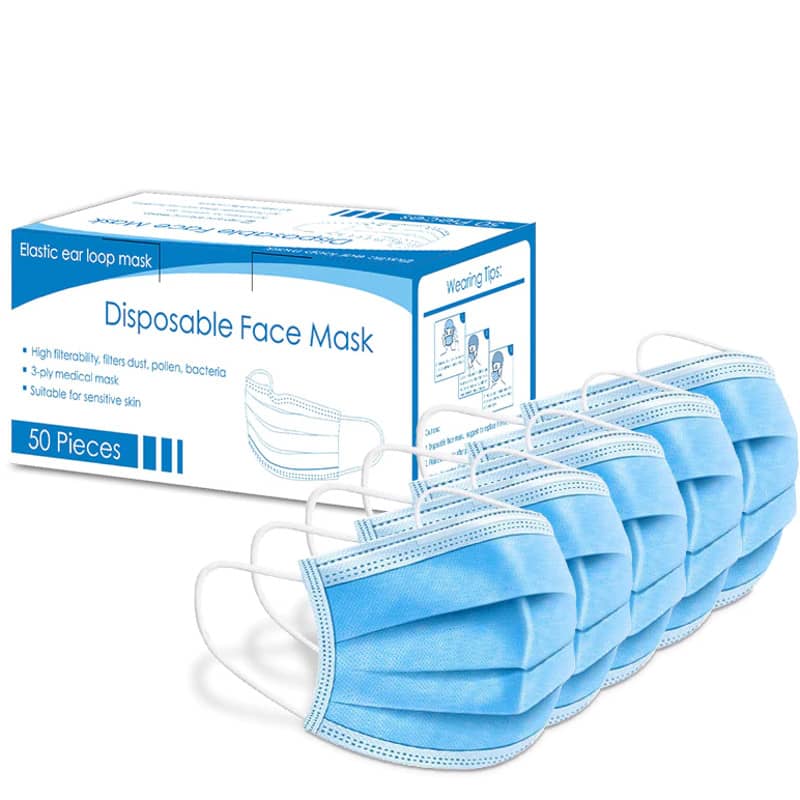 These thin masks are usually found in white or light blue in color. An adjustable nose bridge is a common feature in the disposable mask because it ensures a secure fit. These 3-ply mask are great for single use. People say they are comfortable to wear for a 10-hour workday and it actually stays on your face without slipping down. The price range of disposable mask starts at Rs. 10 for a single mask. You can also get a pack of 100 masks at Rs. 700. Buy the best rated disposable mask from
Cloth Mask With Filters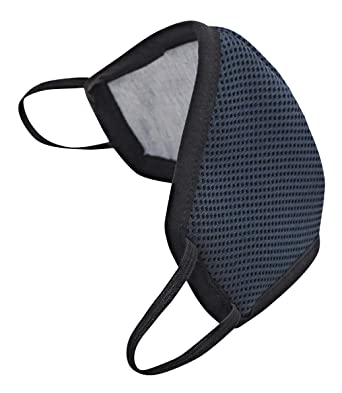 Some store brought mask also comes with filters. These are the most popular and value for money mask. These are designed to fit most with the help of an adjustable nose clip and soft elastic ear loop to ensure comfort and minimal eyewear fogging. These masks can be washed and reused and it claims to offer PM 2.5 protection with easy breathability and talk through. Some mask also comes with a pocket for a filter. You can fold some facial tissues as filters and change the tissue filter every day. The price range of cloth masks with filters starts at Rs. 80 each. Grab the comfortable and best seller masks from
Cone Style Mask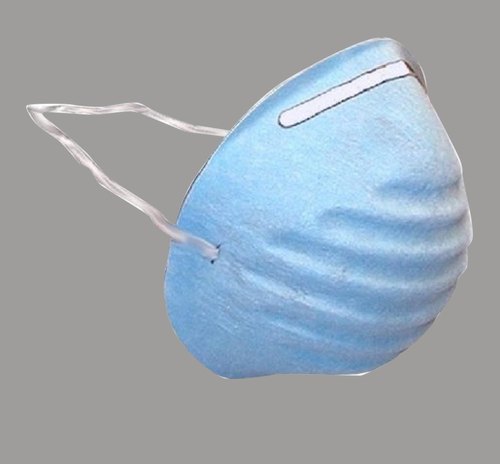 These masks are manufactured in cone-style and are molded mask that fits over the nose and mouth. It usually has a strip of metal at the top so that the person wearing it can secure the mask at the bridge of the nose. But these masks don't provide the same level of protection at containing droplets and spray than cloth face mask constructed of quilting cotton. The price range starts at Rs. 150 for each mask.
Bandana Face Mask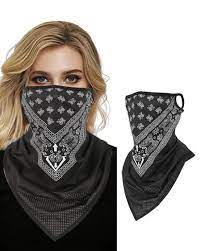 It is a triangular piece of cloth that is often worn as a neck or head covering. These can also be used to cover your mouth and nose. According to the study bandana can provide protection to some extent against droplets and cough or sneeze related spray. Wearing it can decrease the droplets about 4 feet. The prices deferens depending upon the quality of Bandana.
Neck Gaiters and Balaclavas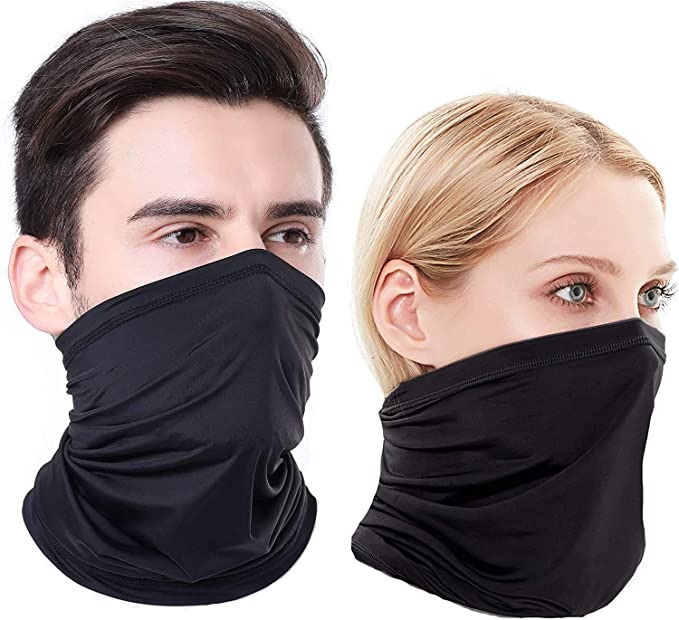 Gaiters were designed as neck warmer or tight-fitting garment that can cover head and neck for outdoor enthusiasts. These can be used to cover mouth and nose and it may provide some protection against the spread of the novel coronavirus. The price range of these can be between Rs. 199 to Rs.300.
Face Mask With Valves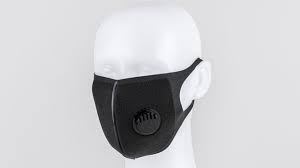 These masks are easy to breath but according to a study the wearer is also exhaling their germs into the air around them. Many medical facilities around the world have banned the use of masks with valves. They protect the wearer but they don't offer much protection to other people around them. If the person wearing this type of mask is contagious, knowingly or unknowingly they could still spread the virus around them. These are little expensive compared to other masks, the price may vary depending on brand and quality of the mask.
Homemade Cloth Face Mask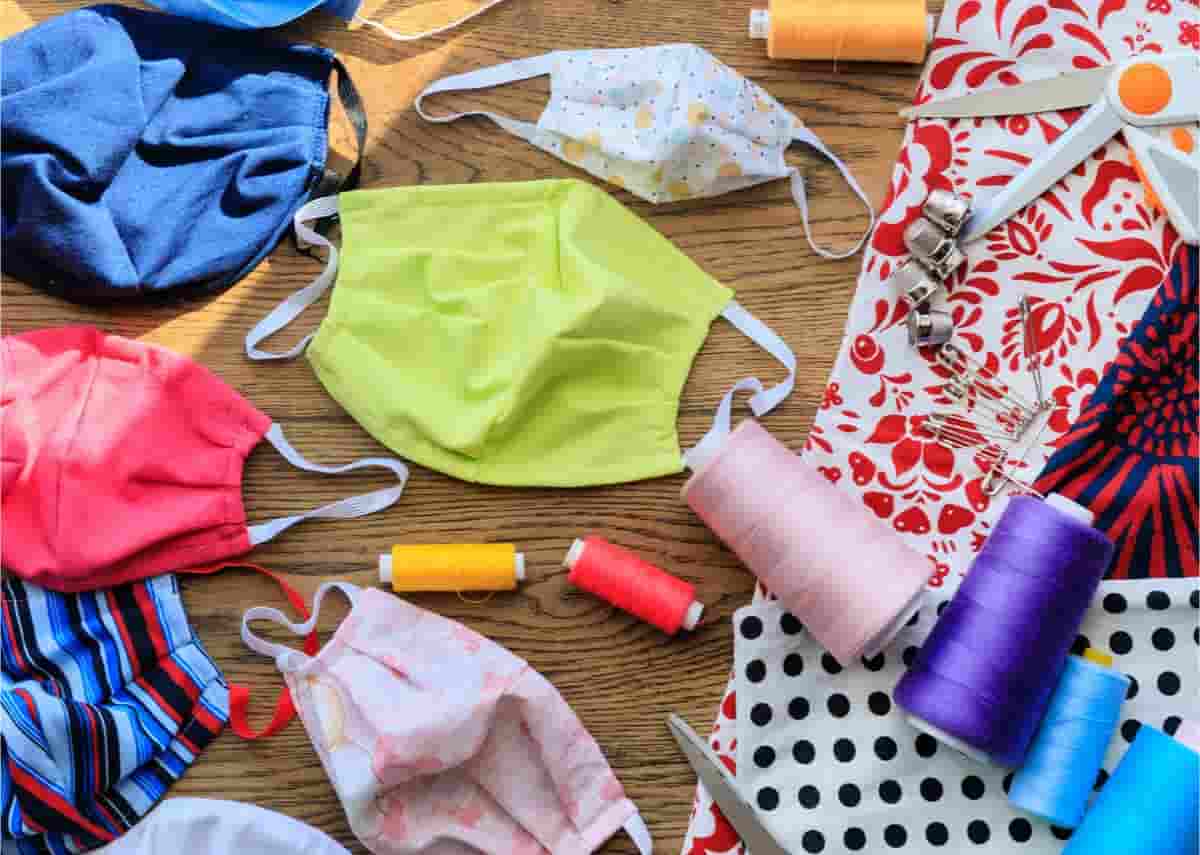 To prevent the transmission of the virus the effectiveness of homemade face mask depends on its construction. A dense cotton fabric is more effective than a normal single layer cotton cloth mask. Homemade cotton masks are safe and you can wash them after every single use. Maintaining proper hygiene practice and physical distancing is still the best method of keeping yourself safe. These masks are the most affordable as all the material needed is readily available at home.
Face Shield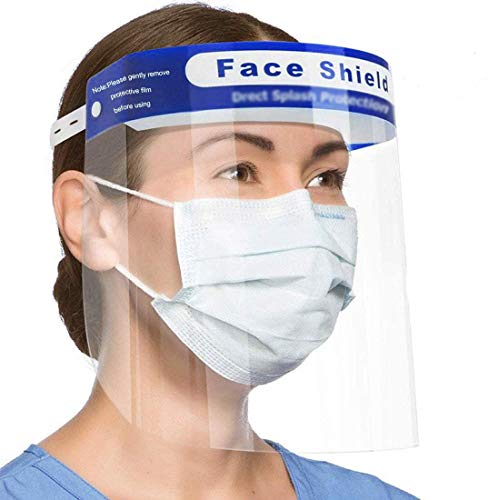 Face shields are the clear sheets of plastic that hand down from a headband by covering your face totally till chin. Before the pandemic these face shields were used by health care workers to avoid body fluid splatters. People who wear face mask do not need face shield. It can be worn as an extra layer of protection when in close proximity with others. It provides same protection as a mask as it works as a barrier to respiratory droplets. Buy the best rated and affordable face shield