Hug Innovations Coupons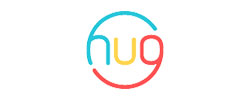 Hug Innovations Coupons
5 Coupons & Offers
2 Verified
Hug Innovations Coupons
all (5)

coupons (3)

offers (2)
Hug Innovations Offers & Promo Codes
Best Price

Get Smart Watches @ Best Price

show details
Comments (0)

Coupon/Offer Details:

Get smart watches at different price

points

and with different features here.
Buy them at affordable prices.
Head to the landing page to know more.
About Hug Innovation - An Idea With A Vision
This smartwatch had its conception following the December 2012- Nirbhaya case that questioned women safety in the entire nation. Following which the founder of Hug Innovations, Raj Neravati, thought of this. The name 'Hug' was to promote more positivity instead of negativity among its users and prospective users.Their vision is to have a safety so fundamentally in everyone's lives that they will help each other in times of danger and not turn their head the other way and walk from it. One of the best features is that apart from alerting your emergency contacts, the Hug smartwatch will also send out alerts to the users around you when in danger. Just hit on the S.O.S button or do the S.O.S gesture.
Features, Features And More Features
This smartwatch has all the features you can think of. It receives calls, it lets you make calls- you can manage your call log from the watch itself, it will help you locate your phone in case you can't find it. Change the music that's playing on your phone via your smartwatch. Look up your favorite social media notifications whether it's Facebook, Twitter, or Instagram. The watch will keep you up to date with all the latest feed and stories. You can also take your photos using your watch. With watch being water resistant, you don't have to worry about losing it to water damage.
What's So Smart About Hug Innovation's Smartwatch?
This smartwatch has customizable call me back messages(which you can set according to your preference) that it will send in case you aren't able to answer the phone. It carries out actions based on your gestures. The watch also tracks your heart rate and it's AI algorithms analyses your heart rate and alert you in case of an abnormality. It also keeps a log of your heart rate in various daily situations and helps you have insights about what role your heart rate plays in your life.
Your Life, Your Rules
Everyone wants to lead a healthy lifestyle but it's hardly possible with the hectic lives we lead. And when we aren't working, we are stuffing our mouths with all the junk in the world. People just can't follow the same diet plan and workout routine and expect to get fit. What works for one, probably won't for other. This smartwatch lets you get fit on your own terms. It keeps a track on what are your food preferences, your calorie intake and how you burn your calories. After which it helps you create weight, nutrition, and exercise goals and monitors your daily goals.
Hug With GrabOn
This is the smartwatch is here to turn some heads. It has everything from water and scratch resistance to gesture control that acts like your personal universal remote. Get fit, enjoy your music, find yourself help in case of emergencies, make calls, and respond to notifications right from your smartwatch. Use Grabon offers and discounts to own your very own Hug Smartwatch and make a change in your lifestyle.
read more
How To Use Hug Innovations Coupons On GrabOn?
Filters
Show coupons/offers for existing/repeat users
More About Hug Innovations
Hug Innovations as a company produces smartwatches that implement path breaking and cutting edge technology in its operation. Hug Smartwatch was created by Hug Innovations with one aim in mind that personal safety should be at one's fingertips. This smartwatch is a first of its kind. Introducing gesture control that helps you in times of danger when getting help or calling someone on your smartphone is a little tough it really has raised the standards of a smartwatch. There's a special S.O.S gesture, all you have to do is perform it. And it will get help. In case of a real danger, it will even alert fellow Hug Smartwatch users if they are in the same vicinity. This smartwatch isn't just about stranger danger. You can also use the smartwatch to keep a track of your daily goals, food, and water intake, receive calls, control your music, get your news, and read your emails and other social media notifications. This is an all in one app that helps you find your phone in case you can't find it too. With a device that lasts up to 2 days on a single charge. This is a must have and take a look at GrabOn offers that will get you this smartwatch at a price you can't say 'No' to!
show more
CLEAR & RESET
APPLY FILTER