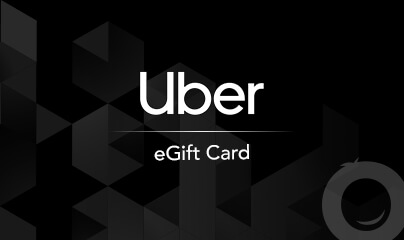 One of the most well-renowned companies in the world, Uber is everyone's first choice when it comes to taking a cab. One of the best cab services in the world and in the country, if you are looking for a quick ride to the office, a party or to the airport, you know what to do! Just flip open that phone, go to the app and then book an Uber! Recently, they also started an online food delivery system known as Uber Eats. So, while you are at it, gift your friends and family the luxury of an Uber as well. Get exclusive Uber gift cards from GrabOn and while you are at it, gift it to your friends, families and employees as well!
Uber Gift Voucher
type
value
you pay
savings
₹100

₹100

--

buy now
₹250

₹250

--

buy now
₹500

₹500

--

buy now
₹1000

₹1000

--

buy now
₹2000

₹2000

--

buy now
About Brand
FAQs
terms & conditions
Uber - Your Travel Partner!
Can you imagine life without Uber? Definitely Not! Traveling has become hassle free ever since Uber was launched in India. Planning a road trip? Call an Uber Outstation. Local travel on your calendar, an UberGo will be enough. You know what's even more awesome? You can also share rides with fellow passengers and save money. It's true that unless you have your own vehicle, you are mostly dependent on Uber for daily commute. Isn't it great to gift Uber Gift Cards to your friends and family and help them travel tension free? All that you need to do is buy Uber Gift Card India and gift it to your near and dear ones.
More Reasons To Get An Uber Gift Card!
Uber gift cards from GrabOn lets you choose a gift card of your choice and you can buy as many as you want! Be it for our employees, colleagues, friends or family, give everyone a smile on their face with GrabOn! You can buy gift cards starting from Rs. 100 to Rs. 10000, any denomination of your choice! You can not only send them a gift card via email but also take a print of it and give them a hard copy! You can also request for printed, cool looking gift cards for special occasions! So, what are you still waiting for! Buy Uber India gift card today and make someone's day special! Uber gift cards can be redeemed with both Uber Eats and Uber cab app! Do you need any more reasons to get these?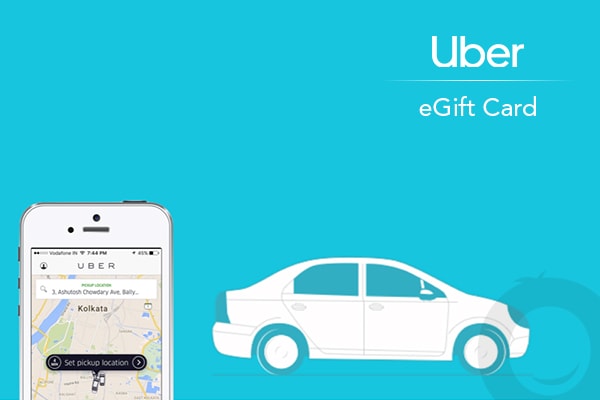 Pocket-friendly And Easy To Use Uber India Gift Cards
Purchasing a gift card from Uber is as simple as cooking maggi. All that you need to do is select a denomination amount and make a payment online using your debit/credit card or online wallets like Paytm and Paypal. No matter the balance amount, Uber India gift card will always make for a great gift for anyone who loves to eat and who travels a lot. The cherry on the cake is the usability of the gift cards. All that you need to do is use the code to redeem the e-gift card and you're done! It's that simple! Free yourself from the fuss of cash payments and bank transactions, redeem Uber Gift Vouchers and pay without any trouble.
Uber and GrabOn - Best Savings Plan
While you pick your choice of Uber Gift Voucher, choose the best deals and offers from Uber only on GrabOn and save even more on your rides. The gift voucher codes can be used to redeem the vouchers and can be used during all Uber online transactions in India. You can use the gift card for Uber cab payments as well as to order food from UberEats. Grab the most attractive discounts on your Uber rides and food ordering only on GrabOn and have a pocket-friendly ride even during the surge hours. With GrabOn, we promise that you will save on everything! So what are you waiting for, choose your Uber Gift Card and make someone smile a little wider!
+ read more
All About Uber Gift Card FAQs
1. What can I do with an Uber Gift Card?
With an Uber gift card, you can enjoy the denoted amount off when you use it on the Uber or Uber Eats app. You can also gift it to absolutely anyone! Right from employees to friends and families!
2. How do I buy gift Card?
Follow these steps if you want to purchase a gift card from GrabOn:
Visit https://www.grabon.in
Click on the Gift Card option and choose from the list.
Choose the amount you want.
Make the payment via credit card/ debit card/ Net-banking.
3. How long will it take to receive my gift card? How long is it valid?
You'll receive your gift card within 24 hours from the time we receive your payment. Check your email for the same. For any queries related to the validity of the card, please refer to our terms and conditions.
4. How do I use my gift card?
To redeem your gift card, follow the below steps head over to the app and while you checkout, apply the code/PIN. And taaada! It's done!
5. If I cancel my purchase or booking what happens to the gift card that I have used?
In case of cancellation, please get in touch with our customer support. You can drop us a mail at giftcards@grabon.in and our team will get back to you for any kind of queries.
6. My gift card transaction has failed but the amount has been deducted. What do I do?
Please reach out to us as soon as possible and we will look into the matter and come back with the best option for you!
+ read more
This Gift Card, Issued by Qwikcilver Solutions Pvt Ltd and is useable at Uber.
Please follow these steps to redeem the Gift Card in the Uber app:

Go to the payment section in the Uber app
Tap "Add Payment Method" and select "Gift Card"
Enter your gift code
You can now see Uber credits added to your account

Once a gift card is added to an Uber account, it can't be transferred. You can't reload a gift card but you can add as many gift cards as you like with each upto a maximum of Rs 10,000.
Valid for a period of 12 months from the date of activation and shall expire if not availed within the validity period.
Gift card can only be added through the Uber app; Gift cards are redeemable only on Uber app.
Gift cards are available within India in cities where Uber is available.
Uber Gift Cards can also be redeemed partially, as many times as the user wishes to until its balance is consumed or the Gift Card expires, whichever is earlier.
Some in-store and corporate offers may not be valid on this card.
Uber Gift Cards cannot be returned/refunded.
This Gift Card can be redeemed when setting up a new Uber account. Also redeemable on an existing account by applying the code noted on the card to that account.
The cardholder may request for the revalidation of the expired gift card. Upon receipt of such request the gift card may be revalidated after due verification and may be subject to additional terms and conditions.
In case you face any issues with Uber, please reach out to Uber support via help.uber.com, or under the help section of the app.
User flow for loading Gift Card value into Uber's User Account: Every holder of Gift Cards shall be required to insert the claim code of the Gift Card into their Uber User Account as a pre-requisite to the redemption of the Gift Cards. This will entitle such holder to redeem the value of such claim code against services on the Uber app/website.
Uber shall honor and consider requests for blocking of Gift Cards only from users who have registered in accordance with the terms above.
For Dispute and Liability, Please refer the Customer Grievance policy for dispute resolution, unauthorized transactions and liability related aspects at https://www.qwikcilver.com/grievance-policy/
+ read more