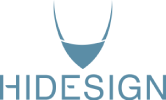 Hidesign Gift Card
8 Gifting Options
1 Active Offer
i
Hidesign Gift Cards Info
Ongoing Gift Card Offers
Purchase giftcard using PayPal & get 50% cashback (Maximum cash back Rs. 100) by PayPal. Limited time offer for new users. Cashback will be credited within 5 days of transaction. T&C
Hidesign a popular brand across the globe founded by a single person team - Dilip Kumar. The brand is particular appreciated for the quality of leather used in the make of their handbags, wallets, belts and shoes in addition to their classy, elegant and detailed design. It is probably one of the only companies that has stuck to its artisan roots no matter how successful and big they got. Each piece in a Hidesign store is handcrafted slowly, and steadily getting every last detail to perfection. Birthdays, weddings, anniversaries, or festivals, when you're looking for the right gift to give somebody, nothing beats the Hidesign Gift Card that is easy, quick and safe to buy. Whats more? The gift card will reach your loved ones withing half an hour, and the get to choose exactly what they want too! Don't waste your time looking for the perfect gift online, just gift them a Hidesign Gift Voucher and watch them jump in joy!
Hidesign Gift Voucher
type
value
you pay
savings
₹100

₹100

--

buy now
₹250

₹250

--

buy now
₹500

₹500

--

buy now
₹1000

₹1000

--

buy now
₹2000

₹2000

--

buy now
₹5000

₹5000

--

buy now
₹7500

₹7500

--

buy now
₹10000

₹10000

--

buy now
About Brand
FAQs
terms & conditions
About Hidesign Brand
Starting from a simple pursuit of a hobby in 1978 by Dilip Kapur, a US return with a Ph.D. International Affairs, Hidesign faced no pressure to create a product for the masses, created pieces that were unique from the ones being sold in Europe and America at the time. "From its artisan roots of a two-man workshop to a company of 3000 spread all over the world, Hidesign has stayed true to its strong heritage of craftsmanship and innovative design. Hidesign stands out for the sensuous naturalness of its high-quality leathers and the smooth soft glow of its solid brass fittings in the leather goods it handcrafts."From small alternative shops in San Francisco and London, the bags moved to the first adventurous department stores in the early 1990s in London, California, and Australia. Hidesign believes in being artisanal. At their atelier, there is no mass production, no assembly line. Products are all handcrafted using leathers that come from internally owned tanneries, brass buckles that are exclusively sand cast and polished painstakingly by hand.
Hidesign For Men and Women
Bags - Hidesign has just the right bag-style for every personality type. Browse through our collection of backpacks, messenger bags, cross body bags and travel bags in subtly smart hues like tan, brown, black, red and blue. Canvas duffel bag for the light traveller, lightweight suitcases for the business trips, messenger bag that combines class and fun in the right proportion for everyday use, semi-formal men's crossbody bag for work hours, smart laptop sleeve that is impeccably classic, whatever it is you're looking for, Hidesign's men's bags have it all. Far more popular though, are the women's handbags at Hidesign. Being the number one accessory used by pretty much every woman to walk the face of the earth, a bag portrays elegance and is a piece of art in itself. Hidesign's collaboration with Kalki Koechlin also has some pretty leather bags in store for you.
Wallets - Wallets are a man's quintessential and most classic accessory. They portray a personality that is ready to take on the world with confidence and charm. Hidesign's men's wallets resonate with sophistication and suave and are a class apart. Similarly, Hidesign wallets for women are handcrafted using the finest leather. Made in classy, eye-catching designs, these wallets have enough room for all your necessities. Card Holders, Slings, Clutch or plain old Wallets, Hidesign offers a wide range of variety. With sober colors like brown to tan for men, and adding fun and quirky colors like yellow and red for women, you're sure to find the right wallet for you here.
Sunglasses - Your sunglasses can tell a lot about you. They have the power to transform your look completely. From providing protection from the sun to giving off a cool vibe, they are the perfect summer buddies. Offering an exhaustive range of sunglasses, Hidesign has the right pair for every face shape. Whether you're taking a walk around the city or are nestled high up in the hills, the Hidesign sunglasses are what you want by your side. Made from natural acetate, all Hidesign sunglasses are UV protected and polarized. Beating the heat couldn't get any easier of fashionable.
Belts - Who doesn't love a smart belt to uplift their outfit? From being used mainly as an accessory by men (as well as being utilitarian in nature) till the end of the 19th century, belts have now successfully made a niche of their own with women too. Adrian men's belt, Robert 01 men's belt, ranch croco. Mariko Women's Belt - Embossed Soweto Florence women's belt, Snake Ranch, Akiko women's belt, each unique in terms of color, texture, make, leathers etc. Explore all your options before you pick the right belt for you.
Shoes - Shoes are a girl's best friend! And, leather shoes are the kind that really stays with you. Having high-quality leather shoes that raise the style quotient of your wardrobe. Shoes are not just a part of the design, but also a part of your body language. The way you walk, and the way you move is dictated by your shoes. The finishing touch to your outfits, rubber soles that will keep your feet happy all day long, classic casual sandals made with handcrafted Dakota leather, well-fitting and graceful pair of shoes With Ranchero leather, 3-inch, closed-toe slip-on when you're in the mood to show people who is the boss, and more exclusive designs are available at Hidesign for you to shop.
Experience The Joy Of Giving With Hidesign Gift Cards
Looking to buy a gift online for a loved one? Birthdays, festivals, weddings or anniversaries, buying a gift is a process that takes a lot of time, effort and money. And in spite of all of this, you can never be sure if the receiver is going to be happy with the gift. Want a simple solution? Hidesign Gift Card! All you have to do is buy a gift card, and they get to choose exactly what their gift will be! And who would not enjoy shopping at a brand so well known with a product range so wide? Ranging from women's handbags to men's shoes, there is something classy and unique for everybody to buy with a Hidesign E-gift voucher. GrabOn's Hidesign gift cards also easy to buy, safe and quick to deliver! Completely forgot you need to buy a gift? Take a quick two-minute break to choose the value of the gift card, choose a recipient and pay, that simple! GrabOn ensures the Gift voucher reaches them within 30 minutes and voila! Nobody will ever know you forgot. GrabOn also creates a secure payment portal to ensure safety. So don't over think it, just pick a Hidesign Gift Card from GrabOn.
+ read more
Hidesign Gift Card FAQs
1. What does the Hidesign Gift Card do?
A Hidesign gift card lets you give someone the gift of fashion. Not just handbags, you can also buy sunglasses, belts, wallets, shoes and more, using the Hidesign gift card. With the physical and e-gift card in the mix, you can give the gift card to anyone for any occasion, be it a birthday, anniversary, festival, even if it is all business. They are good as corporate gifts. The Hidesign gift cards are available in 4 denominations.
2. How do I buy a Hidesign Gift Card?
To purchase a Hidesign gift card follow the below steps:
Choose the Gift Card from the list.
Choose the required denomination for your gift card. Available denominations are Rs 250, Rs 500, and Rs 1,000.
Make the payment. You can pay via credit card/ debit card/ Net-banking.
3. Till when is my Hidesign Gift Card valid?
Please refer to the terms and conditions to know the validity of your gift card.
4. What types of Hidesign Gift Cards are available?
At present, there are only e-gift cards. The physical gift cards are in the making and will soon be available to you.
5. How will I receive my Hidesign Gift Card(s) after purchase?
You'll receive your Hidesign gift card in your email within 24 hours from the time we receive your payment.
6. How can I redeem my Hidesign Gift Card?
To redeem your gift card, follow the below steps:
Select items for purchase. Click on the 'Proceed To Pay' option on the checkout page.
In the choose payment method page select the 'Hidesign Gift Card' option.
Enter your 16 digit gift card number and the 6 digit PIN number provided on your gift card.
If your order total exceeds the gift card value, you will be asked to select an additional payment method.
And, if the order total is less than your gift card value, then the balance will be credited back to your gift card. This can be used for the next purchase.
7. Can I use my gift card on the Hidesign mobile app?
Yes, you can use the Hidesign gift card on the app as there's an official Hidesign app.
8. Can I use multiple Hidesign Gift Cards during one purchase?
No, you can only use one gift card per purchase at the any of the Hidesign outlets or on the app/website.
9. What happens if the transaction amount is lower than the balance in my Hidesign Gift Card?
Since you can use the gift card only once the rest of the gift card balance will be void.
10. If I cancel my purchase or booking what happens to the Hidesign Gift Card that I have used?
In case of a cancellation, please get in touch with our customer support regarding the available options of repayment.
11. Upon applying my Hidesign Gift Card the transaction failed. But the amount has been deducted. What do I do?
In such a case reach out to us as soon as possible and we will look into the matter and revert accordingly.
12. What are the customer support details?
Drop us a mail at giftcards@grabon.in or call us at 7997692233 and our team will get back to you.
+ read more
This E- Gift Card is valid at all exclusive Hidesign boutiques in India.
This E- Gift Card can be redeemed only once.
This E- Gift Card cannot be redeemed against an online purchase.
This Gift card/ E- Gift Card can be redeemed only at selected outlets.
This is a bearer card, please treat it like cash. No duplicate cards shall be reissued if lost, misplaced or stolen.
The E- Gift Card will be replaced under certain terms and conditions in case of damage.
This card cannot be exchanged for cash.
E- Gift Cards are normally delivered instantly. But sometimes due to system issues, the delivery can be delayed up-to 24 hours.
This E- Gift Card can be redeemed just once.
No returns and no refunds on gift cards, E- gift cards and gift vouchers shipped by woohoo.in. Please check the refund policy at http://www.woohoo.in/faq for further details.
Note: A convenience fee might apply on the purchase at the payment gateway.
+ read more