Audio Technica ATH-CKX5 GR Sonic Fuel In-ear headphones, Green
go back to

Amazon Deals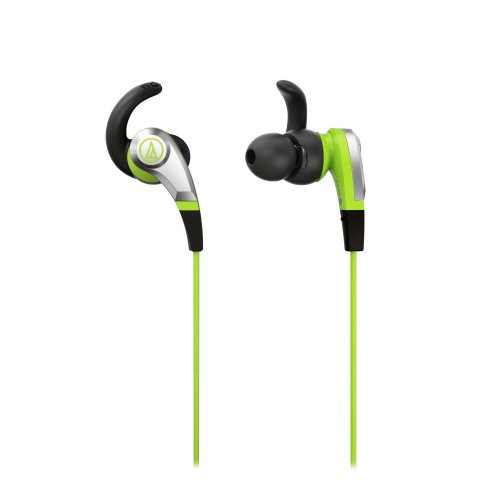 Amazon
Audio Technica ATH-CKX5 GR Sonic Fuel In-ear headphones, Green
Order Audio Technica ATH-CKX5 GR Sonic Fuel In-ear headphones, Green color at Rs 1424, 360? rotating eartip adjusts to the unique angle of your ear canal for personalized fit and better sound isolation, C-tip design fits the shape of your ear for reliable, stay-in-place comfort, Crisp, accurate audio reproduction, Includes carrying pouch, eartips (XS/S/M/L), C-tips (S/M/L), Available in black (BK), blue (BL), green (GR), red (RD), and white (WH)
Product Description
Audio Technica is the underdog in the music industry that has been famous among true music lovers. For, they have integrated the perfect balance between Bass, Treble, and the other factors that influence the output quality of a sound unit. Get yourself a Audio Technica in ear headphones and rekindle the music listening experience you've had. Scale up to better quality by not paying a bomb that blows your world apart. This sporty model can be used while working or while when working out. Its fluorescent appearance makes you stand out of the crowd. Get yours now at a surprising price of INR 1424.
Store Name: Amazon
Shipping Cost: Free
Deal Expires On: Until Stock Last
How to avail this product deal?
Click on ACTIVATE DEAL
Now add this product to your shopping cart
Proceed to checkout
No coupon code is n