Pretty Women Case @ 14% OFF

go back to

Mobile Accessories Deals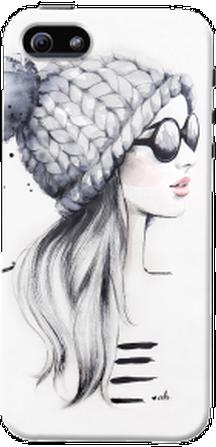 Mobile Accessories
Pretty Women Case @ 14% OFF
The rare stock has just arrived down to your doorstep. Grab a printed iPhone 5/5s cover for a decent drop down to flat 14% off. This stylish pretty women case is a gentle appearance to the world surrounding you, an expression of feminism you could say. A mediocre Rs. 999 bucks for this incredible feature panel is totally worth it. Hence, buy it to believe it.
Product Description
Jumping down to the classics of the printed iPhone panel, the woman, with a hot appearance of striped black and white outfit along with a pair of sensual red lips, resembling that of a model out for a photoshoot, you girls can grab this one for showing off the cover, creating a sense of material added on to the iPhone 5/5s that you got. Apart from this visible display of the panel, major usage arrives at it's corners where it is so reliable for an iPhone, to prevent it from external damages whenever an accident occurs. DailyObjects.com is a crack offered to you by GrabOn for this exciting offer to avail this 2 in one benefit of fashion print and also a protective coat.
Type - Back cover
Brand - DailyObjects
Used for - iPhone 5/5s
Color - Black and White
Print - Sketch of a girl
Material - Polycarbonate
Designer - Anna Hammer
Case body - Slim/Tough
Not only protect your phone but make it look stylish and chic. For all the girls, who want to show people their true personality this is the best cover you can use. Get this cover today and show off to everyone that how you are. This pretty girl cover will attract all the eyes on your cover. So no more carrying the same old boring phone but jazz it up with this subtle yet stand-out iPhone 5/5s back cover. Trendsetters out there, go and grab this cover now.
More Mobile Accessories Product Deals