Ogawa Air Revitalisor @ Rs.1001 OFF

go back to

Grab More Deals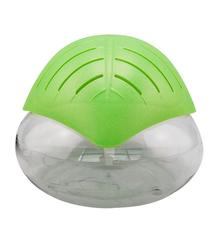 Grab More
Ogawa Air Revitalisor @ Rs.1001 OFF
It is time to buy an amazing air revitalisor from GrabMore. This e-commerce store is offering Ogawa Air Revitalisor with Rs 1001 off on it. Now having fresh air around your home and office is easy with this Ogawa product. No more sitting in rooms that have bad rotten odor and instead get the air clean with this air revitalisor. Buy this and get a breath of fresh air.

GrabMore provides you with super awesome products such as latest gadgets and electronics, best-selling smartphones, watches and smart watches, products that can be used in kitchen and home, trending apparels and footwear and more. This online store will give you such high offers on every product that you will always shop from this site. So don't waste anymore and grab this product now which is on discount and low price. This Ogawa air revitalisor will make your home and office smell good all the time and will make sure no bad odor gets in your space.
Product Description
Hate that bad odor in your bathroom, kitchen or rooms? Or living in a closed office room can be harmful because of bad odor. Or having bad smelling car will make sure no one sits with you ever again. So why don't you try air purifier that will make sure everything from your house to office to car smells good and aromatic. Try Ogawa Air Revitalisor. This electric air purifier will revitalize your body and everything around it with its de-stressing aroma. So now you can say goodbye to not only bad odor but also anxiety, uneasiness, depression, and stress with this peace-inducing aromatic air revitalisor.
Features:
Rotations - 2800 per month
Dimension - 220 X 170
Voltage - 12 V DC/110 V DC
Power Rating - 48 W
Color - Green
Aromatic scents infused to give a fresh and de-stress feeling
More Electronics Product Deals