Godrej Microwave @ 15 % OFF
go back to

SHOP CJ Deals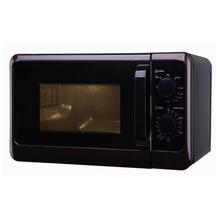 SHOP CJ
Godrej Microwave @ 15 % OFF
Every house needs a microwave. But very few can afford it. But this 20Ltr Grill microwave from Godrej is available at a staggering 15% off. Don't miss out on this chance of buying your home its essential requirements. An offer like 15% off is a once in a while deal. Log right in and order this Microwave from Godrej. A company which has built trust spanning many years. Happy shopping!
Product Description
Gone were the days when heating food items or cooking food included long processes. With the advancements in technology, the art of living has been redefined. Every sphere of life has been influenced and revolutionized. So is the way we cook. Presenting to you Godrej microwave 20 Ltr. Now you can cook anything right away within seconds. Even heating up any food stuff can be done with this microwave. With a capacity of 20Lts, it is more than sufficient to any household. Deep even cooking in a short span of time is now made possible with this product. Made from Stainless steel, this microwave will last for a long long time. You can also grill in your food items with this microwave. Be it kababs or any other food stuff, everything has been made in reach for you. List out your favorite menu and cook them right here using this microwave. Additional benefit with this microwave is that now you'll be consuming less oil and therefore, keeping your cholesterol level in check. There is hardly any reason why you shouldn'tt invest in this product. Health, time and taste everything aspect is benefiting the most with this microwave from Godrej.
Product details:
Item: Microwave
Brand: Godrej
Warranty: Yes
Capacity: 20Ltr
Material: Stainless Steel.
More Kitchen Appliances Product Deals