Product Deals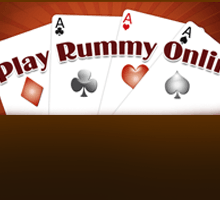 Games Deals Of The Day
Who hasn't indulged in a game of rummy or black jack, maybe even played a little online cricket ahead of IPL. We all have! Most of these gaming sites and platforms offer you joining bonus. Some of these games are free and others require money to register. It's a fun time playing these games with friends or acquaintances. Now, you can make these games even more fun by availing the best deals on the internet. GrabOn games deals of the day, help you earn rewards and offers as you play. Be it virtual online games or a fun day at an amusement park with friends and family, we have just the deal that would double your joy instantly.
For The Love Of Games! Right from childhood games are an integral part of our life. From indoor games like jigsaw puzzles, twister, ludo and carrom to outdoor games like cricket, football, basketball, volleyball and more, we have all grown up playing these. With the internet practically taking over our life, the shift has happened to virtual online games viz. Online rummy, online fantasy cricket and more. From offline video games to online games, there are serious gamers, then there are those who are casual fans and just want to have some fun. Whether you're a fanatic or a casual fan there's something for everyone.
Game Deals Galore As mentioned already, GrabOn has the best deals for both the serious gamer as well as the casual one. This page is regularly updated with deals that can help you earn rewards or avail offers on online games like rummy. All you need to do is keep following this page and make use of the deals while you're playing in one of the gaming portals like Adda52. Not only this, you can even enjoy deals on amusement park visits and other gaming activities.